Live updates
Muslim loses 'right-to-treatment'
Family solicitor says it's 'premature' to withdraw treatment from Mr L
Muslim loses 'right-to-treatment'
Hospital trust: decision made in patient's best interest
"As part of the court hearing, there has been overwhelming unanimous medical opinion among our own medical consultants and independent clinical experts that it would not be in the patient's best interest to intervene and be resuscitated again. We believe he will suffer more pain and sustain further damage to his brain.

"This has been a very difficult and emotional time for Mr L's family who have shown great dignity throughout this difficult process. We appreciate the family wish to do everything they can in the best interest of their loved one."
– Dr Sally Bradley, Medical Director for The Pennine Acute Hospitals NHS Trust
Advertisement
Muslim loses 'right-to-treatment'
Family of Muslim man 'devastated' at the outcome of 'right-to-treatment' case
"The family are devastated at the outcome of the hearing and remain of the view that all attempts should be made to prolong L's life, particularly in view of his uncertain prognosis.

"They consider that it was inappropriate to place a Do Not Resuscitate order in L's notes without informing or consulting his family and that, in view of the uncertainty in relation to his condition, it was premature to do so."
– Julianne Moore, family solicitor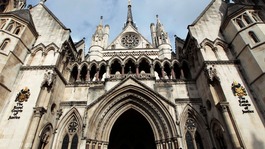 Mr L's family want him to be guaranteed treatment if his condition deteriorates
Read the full story
Muslim loses 'right-to-treatment'
Muslim man loses case to guarantee life-saving treatment
A High Court judge has allowed a hospital trust's request to withhold life-saving treatment from a severely brain-damaged Muslim patient from Greater Manchester if his condition seriously deteriorates.
Back to top