Live updates
ITV brings a taste of Brazil to the North West
Day one of the Brazil World Cup and these were the scenes at the Fever Pitch park in Manchester.
ITV brings a taste of Brazil to the North West
A unique fan park has been set up to allow World Cup spectators to get a taste of Brazil 2014 in the centre of Manchester.
A giant TV screen has been erected on the former Granada car park on Quay Street.
There'll also be live beach football between games, thanks to thousands of tonnes of imported sand.
See a speeded up video of the transformation taking place:-
Advertisement
ITV brings a taste of Brazil to the North West
The waiting is over. The World Cup starts later in Sao Paolo, with Brazil taking on Croatia. But for the many who can't make the trip to South America, ITV has come up with an answer.
We've created a fever pitch park, the only one of its kind in the country, in the car park of the former Granada Studios in Manchester. Organisers promise that fans can experience matches in a safe family environment.
The site has gone up over the last week or so. Restaurant manager Marcos Magalhas was an adviser on how to bring a little bit of Brazil to the North West.
ITV Granada's Rachel Townsend has won "Scoop of the Year" at the O2 media awards.
Rachel won the award for her story about the Chancellor George Osbourne sitting in first class on a train with a standard ticket.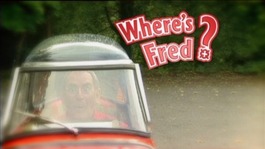 In tonight's programme Fred is taking us to a place that gives Liverpool it's water and where there are still mineral springs.
Read the full story
Crewe ready for Wembley
Crewe manager Steve Davis says their remarkable season has exceeded all expectations.
Advertisement
Back to top