Live updates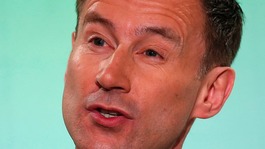 Former CQC staff could lose their pensions says Health Secretary Jeremy Hunt
Read the full story
Olympic boost for region
According to London 2012 organisers, these are some of the North West companies that have been awarded Olympics contracts:
Addlington Welding in Chorley is providing welding equipment for the Olympic Stadium.
Leigh Paints in Bolton and Merseyside Coatings in Widnes supplied paint and coatings for the Olympic Stadium.
Icopal in Manchester supplied containment for the Handball Arena
Advertisement
Olympic boost for region
"With the Torch Relay making its lap around the North West, it's a great chance to showcase more of the region's stunning countryside, iconic attractions and world famous towns and cities. I am sure that locals and tourists alike will turn out in their thousands to welcome the torch and enjoy a carnival atmosphere.
"But it's not all about the party – the Olympic Games will leave a serious legacy too. Old Trafford hosting the football events is expected to bring in around £30 million for the local economy – and the North West's contribution doesn't stop there. Around 600 North West businesses are helping to put on the Games, already winning contracts worth more than £210m.
"With the Olympic Flame passing through, and the North West hosting a series of cultural events to celebrate the 2012 Festival, there's never been a better time to discover what this part of the country has to offer."
– Jeremy Hunt, Secretary of State for Culture Media and Sport
Olympic boost for region
The Olympic Games are giving a £210m boost to the North West economy, according to a new report.
In the week when the Olympic Torch relay returns to the region, London 2012 organisers also say they have awarded 598 contracts to North West firms.
Jeremy Hunt, the Secretary of State for Culture Media and Sport, says the relay and the Games themselves are a "great chance" to show off the region to the world.
Back to top