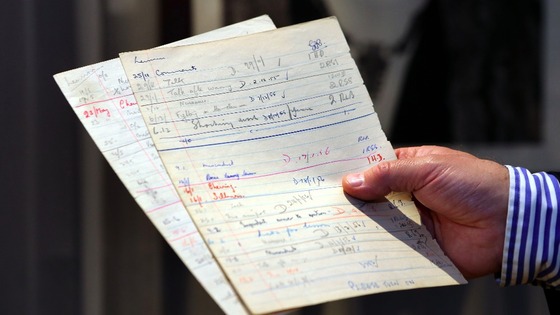 A pair of detention slips from John Lennon's old school have told for eight and a half thousand pounds each at auction. The papers from Quarry bank high revealed he'd received three detentions in one day.
Reasons for punishment given by his teachers include "sabotage", "fighting in class", "nuisance", "shoving" and "just no interest whatsoever"..
The sheets cover the periods when he was in Class 3B between May 19 and June 23 1955, and in Class 4C from November 25 1955 to February 13, 1956.
Both fetched bids of £8,437 in an online auction held by Lancashire-based firm TracksAuction.com yesterday.
A fully signed copy of the band's The White Album was also sold for £136,800 - more than £50,000 above its estimated sale price - while a pair of cufflinks owned by Lennon sold for 310.937.