Soldiers get Jubilee medals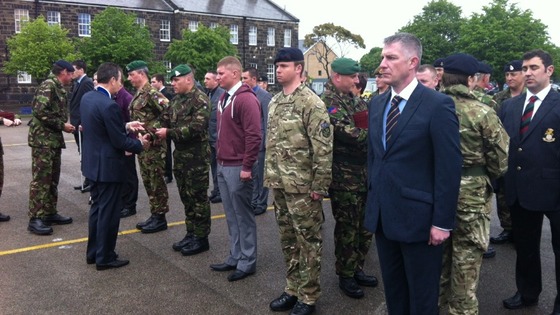 Soldiers from right across the North West will be honoured at at Fulwood Barracks in Preston today. Servicemen and women who have been in the forces for five years or more will get the medal.
They are being given medals to mark the Queen's Diamond Jubilee. Sergeant Rick Clements, who lost both his legs in a bomb blast in Afghanistan, is among those being awarded.