Live updates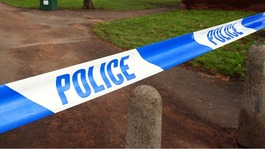 Robbers have threatened a child with a knife in a raid on a house in Manchester.
Read the full story
Manchester club stabbing
"We are in the very early stages of our enquiries and we are trying to piece together the circumstances surrounding this stabbing. Officers have spoken to a number of people at the club, but I know there are more people out there who need to tell us what they saw. We are particularly keen to hear where the offenders went next. We are working hard to find those responsible and we will do all we can to bring them to justice."
– Detective Inspector Paul Parker, Greater Manchester Police
Advertisement
Manchester club stabbing
Police investigating a stabbing in Manchester have released descriptions of three men. A 29 year old was stabbed on Grosvenor Street. The man with the knife is described as being white with bulging eyes and bad teeth. Police say the other two were both black, one of them with shaved hair.
Manchester club stabbing
A man suffered serious injuries after being stabbed outside a nightclub in Manchester. Police were called to the V 20 nightclub on Grosvenor Street in the early hours where they found the 29 year old victim suffering from a single stab wound.
Back to top