National Grid has unveiled plans to remove electricity pylons from the Lake District as part of a £2.8 billion power connection project.
Read the full story ›
Advertisement
A collection of watercolours and drawings by Beatrix Potter is set to be exhibited to mark the 150th anniversary of her birth.
Read the full story ›
People in Cumbria and Lancashire are continuing efforts to clean up their communities after the devastation caused by the flooding following Storm Desmond.
Photos show a school playground in St Michael's on Wyre completely flooded with equipment strewn around as a result of the storm.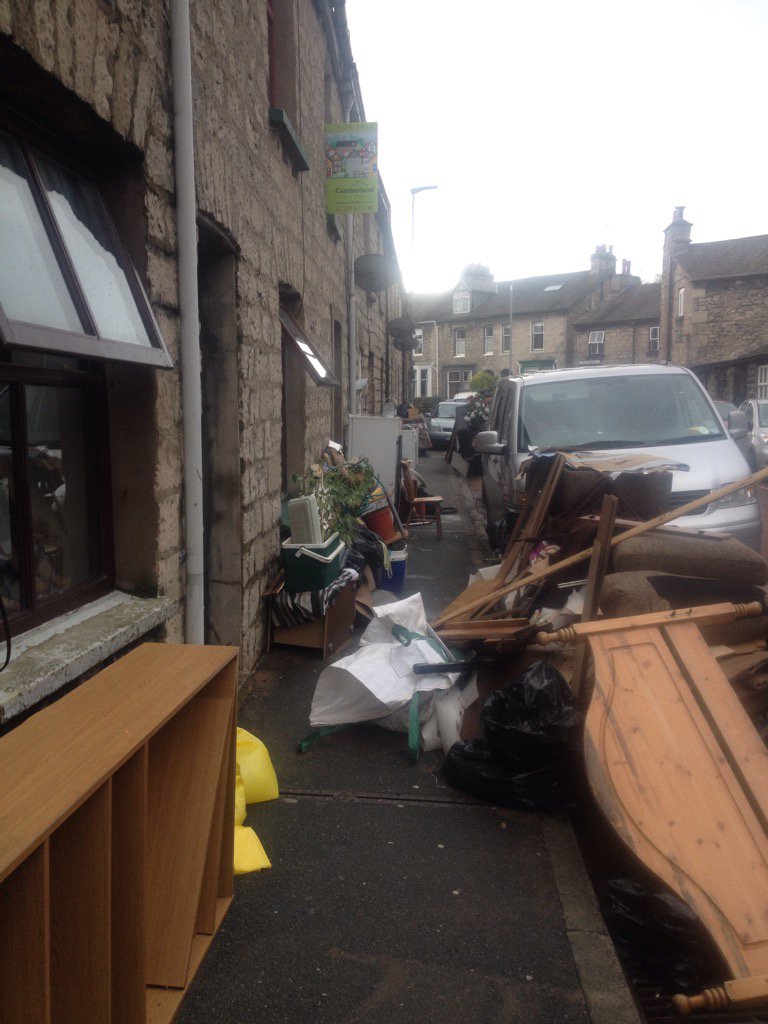 A Lake District attraction has planted a large "poppy" to mark the anniversary of the start of the First World War.
The Lakeland Maize Maze, at Sedgwick near Kendal in Cumbria, measures 150 metres by 175 metres and has been created in a maize crop.
Officals from the attraction expect more than 18,000 visitors to walk through the maze this year.
Owner, Graham Wadsworth, says: "Our poppy design is the most poignant we have had as the theme for our maze and we hope that families will reflect on the sacrifices made by great-great grandparents and other relatives who perhaps fought in World War 1."
For more information, www.lakelandmaze.co.uk
Advertisement
The Lake District has been voted the most romantic destination in the UK, in a survey of 2000 people carried out by Hotels.com.
It was followed in second place by the Cotswolds, and London and Cornwall took the third and fourth spots.
At the other end of the scale, the least-romantic spots were: Slough, Birmingham, Scunthorpe, Hull, Bradford, Basingstoke, London, Crewe, Stockton on Tees and Blackpool.
People are being given the chance to recreate one of history's most famous flights.
A group of enthusiasts are building a replica of the Waterbird, Britain's first successful seaplane.
But they've run out of money and want people to buy shares in the seaplane to try to get it off the ground.
A lake in Cumbria which inspired William Wordsworth and Beatrix Potter is up for sale on eBay.
Read the full story ›
Load more updates