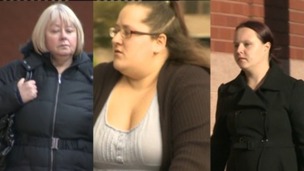 Three "cruel" care workers have been found guilty of ill-treating elderly dementia sufferers at a nursing home "for laughs".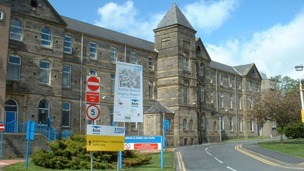 The coroner in the inquest of a mother found dead in a maternity unit says he has grave concerns about the quality of her care.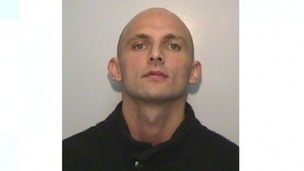 Lancashire Police are offering £25,000 for any information that leads to the arrest of a man after a security van was robbed in Preston.
Live updates
Protestors will face representatives of fracking company Cuadrilla when they meet Hyndburn Council later.
Its over its plans to carry out tests for gas drilling.
Councillors have expressed concerns over the safety and environmental impact of the controversial technique.
Pupils at a school in Lancaster will find out today if it's to be closed by the council.
Skerton Community High School was described by inspectors as 'inadequate.'
Campaigners say it's closure will have a devastating impact
Advertisement
A paraglider from Lancashire was killed after a fatal "spiral dive", an inquest has heard.
Kenneth Ebbrell, an experienced paraglider and hang glider, died after crashing on to rocks at Buckstones Edge, near Huddersfield in Novermber last year.
The 54-year-old, from Unsworth, near Bury, was estimated to be between 50ft and 100ft high when he appeared to get into difficulties, the jury at the inquest at Bradford Coroner's Court heard.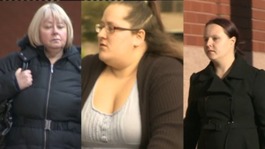 Three "cruel" care workers have been found guilty of ill-treating elderly dementia sufferers at a nursing home "for laughs".
Read the full story
Lancaster nursing home abuse trial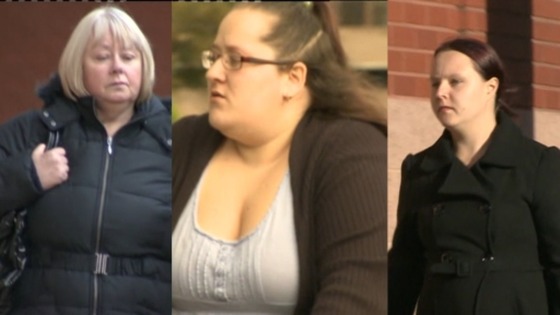 Detective Inspector Andy Hulme from Lancashire Police said: "I am pleased with the verdicts today.
These victims represent some of the most vulnerable members of our community who have been subjected to ill treatment at the hands of people who were entrusted to care for them and improve their quality of life.
Instead Smith, Moore, Cairns and Pearson showed a total disregard for their wellbeing, displaying contemptible behaviour that should never be tolerated.
I would like to take this opportunity to commend those members of staff who had the courage and decency to speak out against this despicable behaviour.
If it wasn't for their brave actions we may not be where we are today."
A couple from Blackpool who have just won a national award for their homeless charity.
It means even more to them as they themselves were once forced to sleep rough.
Carol and Len Fowler had settled in the seaside resort in the 1980s with hopes of running a guest house.
But as visitor numbers dropped so too did their income and they ended up living on the streets.
Now they run a charity called The Well project, which provides food and support for homeless people.
Amy Welch reports.
Advertisement
Lancaster nursing home abuse trial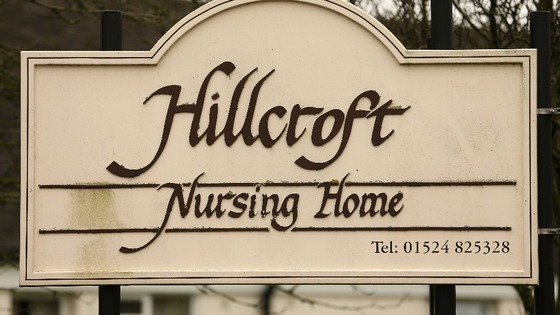 Three care workers have been found guilty of neglecting and ill-treating elderly residents at a North Lancashire care home.
Carol Moore, 54, Katie Cairns, 27, and Gemma Pearson, 28, were all convicted of being a carer involved in the ill treatment and wilful neglect of a person with lack of capacity contrary to the Mental Capacity Act 2005 at Preston Crown Court.
Cairns of Riverview Court, Morecambe was found guilty of three offences, Pearson of Hill Street, Carnforth and Moore of Ripon Avenue, Lancaster were both convicted of one offence.
Moore, who was initially charged with three offences, was found not guilty of the two other offences.
Earlier this year, a fourth person, Darren Smith, 35, of Howgill Avenue, Lancaster pleaded guilty to eight offences of being a carer involved in the ill treatment and wilful neglect of a person with lack of capacity contrary to the Mental Capacity Act 2005.
The charges related to the mistreatment of seven men and one woman between May 2010 and September 2011.
All the victims had been diagnosed as suffering from dementia.
The group were found to have abused residents in their care in a number of ways: they mocked them, bullied them and on occasions deliberately assaulted them.
Most of the neglect and ill treatment related to instances of throwing bean bags and balls deliberately at the residents.
All four will be sentenced on Friday 10th January at Preston Crown Court.
Two men who from Lancashire who were accused of threatening to blow up a plane that was diverted to Stansted Airport, have been cleared.
Tayyab Subhani and Mohammed Safdar were found to not be guilty of endangering the aircraft at Chelmsford Crown Court.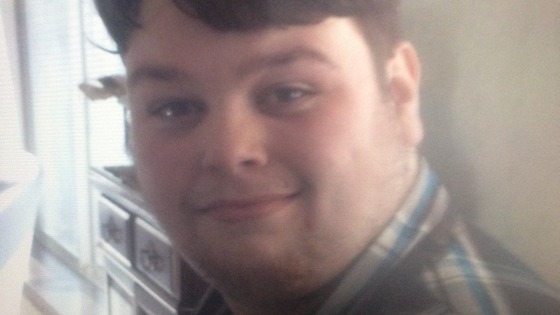 Police are appealing for information about a 21 year old man who is missing from his home in Upholland.
Thomas Orsman was last seen around 7.15am by his mum on the morning of Tuesday 26th November at their home address on Parsonage Close getting ready for work.
He texted his mum after work at around 7.15pm to say he was on the bus home but failed to return.
Police and his family are growing increasingly concerned for his welfare and are appealing for anyone with any information about his whereabouts to contact them.
He is described as white; 5 feet 10 inches tall and large build. He has short dark brown hair, brown eyes, a tanned complexion and a beard.
He wears glasses and was last seen dressed in a black quilted waist length coat, black suit trousers and a shirt with a purple and pink tie.
Thomas travels to work daily in Warrington on a bus and a train.
PC Jessica Spencer said: "Thomas has recently been suffering from depression and his disappearance is completely out of character.
His family are understandably very concerned and we'd urge anybody that has been in contact with him or thinks they may have seen him since Monday or knows where he could be to contact police immediately on 101."
Police are appealing for witnesses to come forward after an armed robbery on a bank in Lytham.
It took place around 8.20pm on Tuesday 26th November.
Three men wearing high-visibility vests and balaclavas attacked the Santander Bank on Clifton Street whilst a G4S van was making a cash delivery.
The offenders used sledgehammers and axes to smash the glass in the front door to force their way in.
They made off with cassettes from a cash machine inside the bank containing an undisclosed sum of money.
The men escaped in a Silver Ford Focus which has been recovered from Talbot Road, near to the junction with Norfolk Avenue.
The car is being forensically examined.
An investigation is underway and anyone and police are urging witnesses to come forward.
Load more updates
Back to top