Manchester Thunder coach Tracey Neville hopes the team can build on their unbeaten record in Superleague.
Thunder, the reigning champions, host the Hertfordshire Mavericks at the Manchester arena today and are hoping for a record crowd. Neville says the season's efforts will mean very little if they produce a top draw performance against the Mavericks.
"This is a tremendous achievement by Jimmy. To maintain such a high level of performance over such a long period of time is testament to his hard work and dedication.

"He is a fantastic ambassador for Lancashire and England and I am delighted for him."
– Lancashire's Cricket Director and Head Coach Ashley Giles
Advertisement
Sir Ian Botham has congratulated Lancashire's James Anderson after he broke the former England star's record for Test match wickets.
Great moment for Jimmy and his family..... Congratulations you deserve it .... Awesome !!
England fast bowler James Anderson has beaten Sir Ian Botham's all-time England wicket taking record of 383.
He reached 384 in his 100th Test when Denesh Ramdin was caught by captain Alastair Cook off the Burnley man's bowling, levelling the mark set by England's greatest all-rounder 23 years ago - also in his 100th Test.
The Lancastrian got a flying start 12 years ago as a precocious fast bowler who made short work of fragile Zimbabwe batting in his first two Tests at the age of just 20, following up that same summer with notice of his world-class talent against South Africa - including at Trent Bridge, the venue where he would go on to excel himself at almost every visit.
Fast bowler Jimmy Anderson is now the leading test wicket-taker in English cricket history.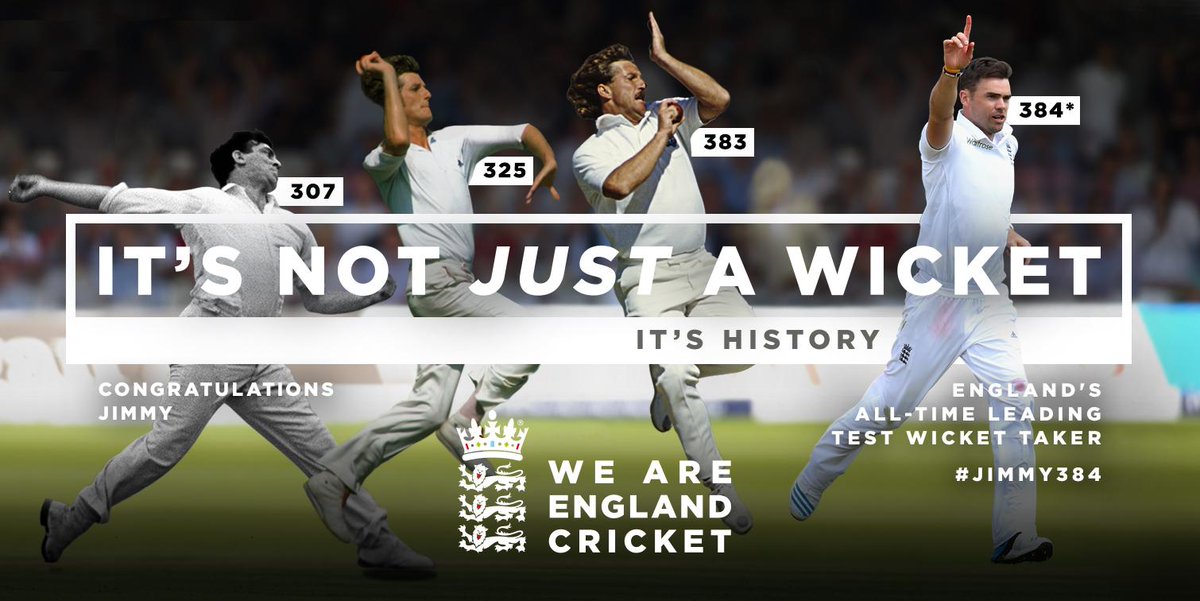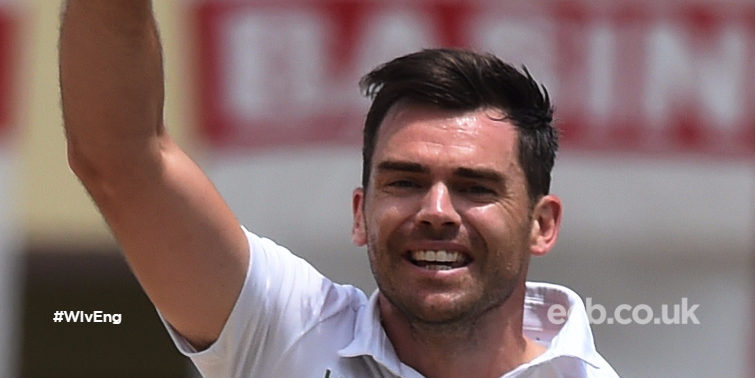 Two fly-tippers have appeared in court after CCTV caught them 'blatantly' dumping rubbish in a Blackpool alleyway. Ashley Derricott reports.
Advertisement
The damning video said it all - capturing the moment a gang of fly tippers were caught in the act, blatantly littering an alleyway in Blackpool.
The offenders don't even bother to stop as debris spills from the back of their moving vehicle.
It is a well- rehearsed procedure - for months Daniel Ashworth, 22, and friend Rick Taylor, 40, had been using their tipper truck for a spate of similar drops - making money by taking their customers' waste and simply dumping it around the corner.
The town's magistrates heard that Ashworth, of The Strand, Fleetwood, had already been handed a lifetime ban from collecting waste because of his previous fly tipping antics.
Ashworth has now pleaded guilty to 10 charges under Environmental Protections laws. Taylor, of Whinfield Avenue, Fleetwood, admitted four similar offences. He was made the subject of a three year CRIMBO - a criminal behaviour order.
Ashworth was given a 39 weeks jail suspended for 12 months and 100 hours of unpaid work, a four year CRIMBO and told to pay £1,000 compensation towards the clean-up operation.
Lancashire paceman James Anderson has equalled Sir Ian Botham as England's top Test wicket-taker after taking his 383rd scalp against the West Indies in Antigua.
Anderson, on the occasion of his 100th Test cap, had Marlon Samuels caught at gully by James Tredwell to share Botham's place in the history books.
The great all-rounder has stood alone as the nation's most prolific bowler for 23 years, but Anderson is now in position to set a new mark for future generations to follow.
Only 13 players in the history of the game have taken more wickets than 32-year-old Anderson, who began the odyssey with a five-for on debut in 2003.
An alleged murderer of a 15-year-old girl was told by police to contact social services when he sought their advice on what to do with the "problem child" up to a fortnight before he killed her, a court has heard.
It is said that Robert Ewing, 60, was "testing the water" to discover what the official reaction would be to Paige Chivers turning up on his doorstep after she had been thrown out of her home in Blackpool by her father.
Later that month, in August 2007, Ewing is said to have murdered Paige at his flat before he disposed of the youngster's body, which has still not been found.
The defendant had visited his local police station and told an operator on the outside phone that a 15-year-old girl who he "vaguely knew" had come to his house following a family row.
He said he let her in before later sending her home but was concerned he had "left her in limbo" and wanted to know what he should do next.
During the conversation he said: "She's permanently excluded from school. She's a problem child. Drinks, smokes ...you name it she does it."
Ewing revealed he knew her full name but was not asked to disclose either her or his name. After adding that he did not know her address, the operator suggested he ring social services.
She told him: "The only thing you can do is call them because without an address we can do a welfare check but without an address we don't know ... we're stabbing in the dark basically."
Ewing, formerly of All Hallows Road, Bispham, Blackpool, is on trial at Preston Crown Court for the murder of Paige between August 23 and August 27, 2007, which he denies.
He also denies intending to pervert the course of public justice by intimidating witnesses and providing false information to the police in their investigations.
A co-defendant, Gareth Dewhurst, 46, of Duncan Avenue, Blackpool, also denies intending to pervert the course of public justice.
Dewhurst has also pleaded not guilty to a offence and not guilty to assisting an offender in disposing of a body.
Police are becoming increasingly concerned about a man missing from home in Heysham.
Ronald Fleetwood, 56, was last seen by a family member at his home address on Stanley Road at 11.30pm on Monday 6 April.
His family have not heard from him since.
It is believed that he could be anywhere in Lancashire or possibly Cumbria.
Mr Fleetwood is described as white, stocky build with receding fair hair and wearing glasses. He was last seen wearing a green winter coat, jeans and had a holdall.
PC Richard Tredennickfrom Lancaster Police said: "It's now well over a week since Mr Fleetwood has been seen or heard from and so we are getting increasingly concerned for his welfare.
"I would urge anyone who has seen Ronald, or indeed if Ronald sees this appeal himself, to contact us so we and his family know he is okay."
Anyone with information can contact Lancashire Police on 101 or Crimestoppers anonymously on 0800 555 111.
Load more updates