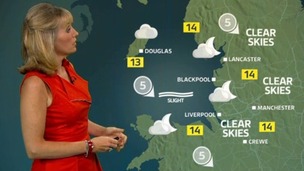 Fine overnight on Monday, some patches of fog, long clear spells, mild. Odd showers on Tuesday. More unsettled towards weekend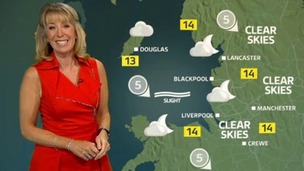 Fine Monday evening in prospect, odd showers on Tuesday, all downhill from midweek onwards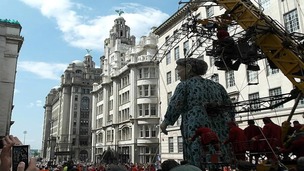 A fine weekend, certainly a memorable one in Liverpool with the Giants! Not sure that the heatwave will continue into August though...
Live updates
Sky Bet Championship club Blackpool now have 10 professionals on their books following the double signing of Jacob Mellis and Tomasz Cywka on Monday afternoon.
The Seasiders announced that the midfield pair, who were both out of contract after leaving Barnsley, had penned one-year deals subject to medicals to swell their depleted numbers by 25 per cent in the space of an hour.
However, Jose Riga's side still need one player to even field a full 11 in their season opener against Nottingham Forest in 12 days' time and they remain without a goalkeeper.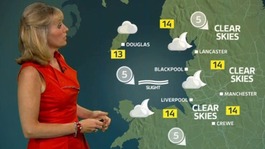 Fine overnight on Monday, some patches of fog, long clear spells, mild. Odd showers on Tuesday. More unsettled towards weekend
Read the full story
Advertisement
Low counts on Monday with moderate counts expected on Tuesday. Low counts on Wednesday again, then yo-yo'ing up to moderate again on Thursday. The grass pollen season finishes at the end of July; lots of weed and fungal spores are airborne at present.
International musical Mamma Mia! has broken box office history in Blackpool with more than £2million in ticket sales in just six weeks.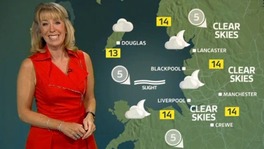 Fine Monday evening in prospect, odd showers on Tuesday, all downhill from midweek onwards
Read the full story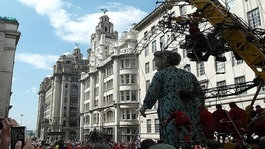 A fine weekend, certainly a memorable one in Liverpool with the Giants! Not sure that the heatwave will continue into August though...
Read the full story
Advertisement
Police warning over 'tombstoning'
People caught jumping from a 40ft bridge in Cumbria could face prosecution, according to police.
A man died in 2012 and last year several others were injured after tombstoning off Devil's Bridge in Kirkby Londsdale.
This video shows people jumping off from the bridge last year.
Police say landing in the river from that height was like hitting concrete.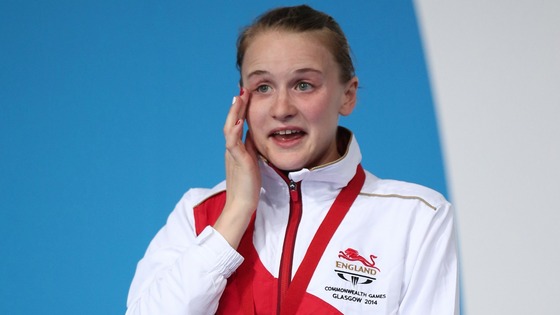 Preston swimmer Stephanie Slater produced a superb performance at the Commonwealth Games in Glasgow on Friday night to win Silver in the pool.
The 24-year old took second place in S8 100m freestyle behind Australia's Maddison Elliott who posted a new world record of 1:05.32.
Still speechless after last night!! Commonwealth Games Sliver Medalist along with a European,British record & a PB!? @werengland So Proud!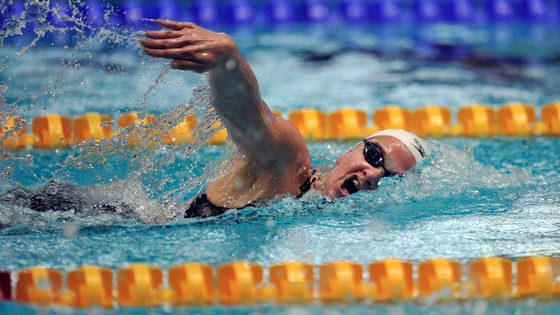 Stephanie will now begin preparations for the European Championships in Eindhoven, Holland which begin next month.
Protest and support as Preston flies Palestinian flag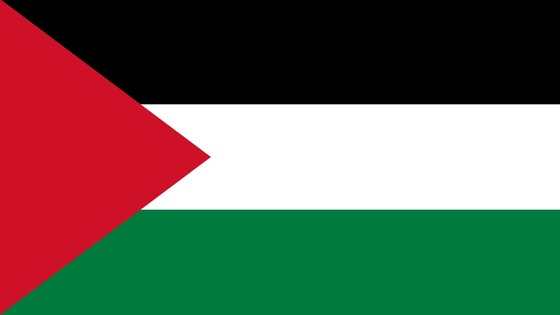 Preston's council has faced protest over a decision to fly the flag of Palestine at the town hall earlier. Council leader Peter Rankin had announced the Town Hall would fly the Palestinian flag "in solidarity with the people of Gaza who are locked in a bitter and long lasting conflict with Israel." After protests he tweeted this evening that it only happened briefly
In view of public response re flags, have reflected: Palestinian flag displayed only for 4 mins this pm..1/2
Main pole showing union flag at half mast to remember ALL dead and wounded in Gaza. On Monday will fly flag of peace.
From pageants to power lifting
A former beauty queen from Preston has given up the pageants in favour of power lifting. Sarah Davies began weightlifting 3 years ago... after being challenged to try it by her boyfriend. Now she's heading to Glasgow to compete at the Commonwealth Games. She says its a far cry from being crowned Miss Leeds back in 2012.
Load more updates
Back to top