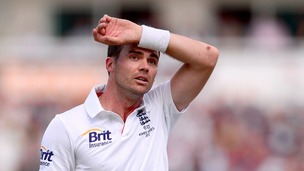 India have made allegations against James Anderson for "abusing and pushing" all-rounder Ravindra Jadeja.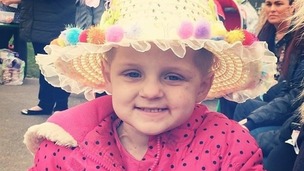 Hundreds gathered in Skelmersdale tonight to pay tribute to the brave fight of a three year old girl who died yesterday from cancer.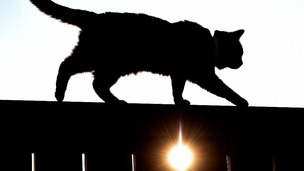 Cat owners in and around Burnley, Lancashire, are being urged to stay vigilant after nine cats were poisoned in a week.
Live updates
Chorley cyclist Sir Bradley Wiggins is in Glasgow for the Commonwealth Games but won't be seen on the road this time.
The action starts tomorrow and will see Sir Bradley return inside to the Velodrome cycle track.
The 2012 Tour de France winner says he needs to concentrate on the team pursuit because that's what he'll be chasing in 2016 at the Olympics in Rio.
Advertisement
Lancashire and Greater Manchester Police resort to the use of Tazers more than other forces in the North West.
According to latest figures from the IPCC, the lowest use of stun guns was on Merseyside.
The watchdog is calling for clearer guidance and training in their use.
The prison threat that stopped high profile child abusers being revealed
An investigative journalist claims he was threatened by the former MP Cyril Smith, and then raided by police, to stop him revealing the names of politicians who were trying to legalise sex with children.
Don Hale was editor of the Bury Messenger in the 1980s.
He says he was told he'd go to prison if he printed a story based on a dossier of Westminster documents.
He's given his first broadcast interview on the revelations to Ashley Derricott: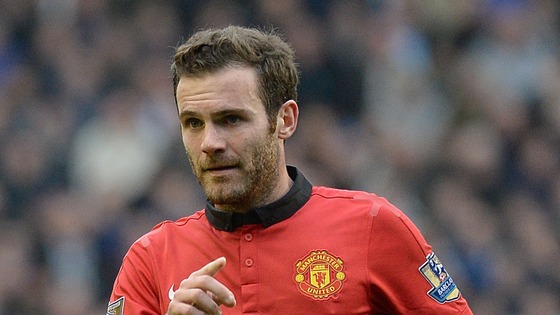 Juan Mata thinks Manchester United will be challenging for silverware this year under Louis van Gaal.
When Mata signed for United last January, the club were in the midst of a dreadful run of form that cost manager David Moyes his job.
Despite the £37.5million arrival of the Spaniard, United could only finish seventh and Moyes was replaced by Van Gaal.
United fans will get a first glimpse of their new boss in the dugout on Wednesday night when the Red Devils take on the Los Angeles Galaxy at the Rose Bowl in Pasadena.
Van Gaal has only been in his position for six days, but his arrival has injected optimism into a squad previously short on confidence and Mata is looking forward to a successful season ahead.
United finished 22 points behind winners Manchester City last term, but Mata sees no reason why his team cannot challenge for the Barclays Premier League and other trophies under the vastly experienced Van Gaal.
"It's the start of a new era for the club, with a new manager and players coming in.

"I'm really happy with the manager's style of football and hopefully at the end of the season we can celebrate something, which would be amazing for him and for us. "We're focused on improving and trying to learn from the manager, to play at our best level during the season.

"The main idea is to play as a team and compete for titles."
– Juan Mata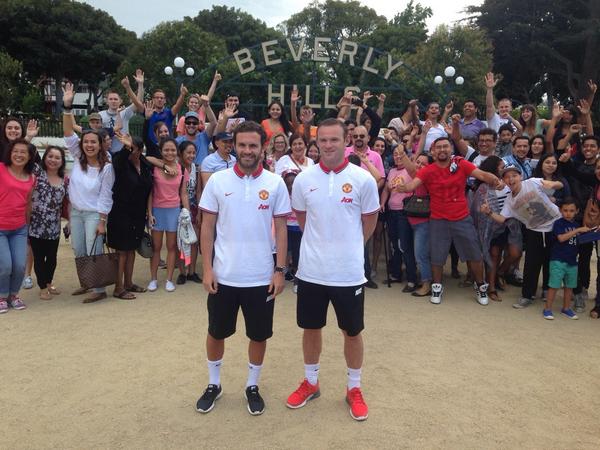 Mata and his team-mates have been keen to impress Van Gaal during intense double-training sessions under the LA sun.
And if they needed another reminder that they are playing for their futures, then it was duly delivered by Ed Woodward on Sunday when he told United fans to expect more incomings and outgoings over the next few weeks.
While Mata understands the need for tough training, the Spaniard thinks it is important the players do not overdo it.
"The most important thing is to get ready, step by step, and not too hard because injuries can happen," the former Chelsea player told MUTV.
"It's important for us to prepare physically and mentally for the long season."
Like Mata, Chris Smalling will take part in the entire pre-season tour as England were knocked out of the World Cup at the group stages.
The centre-back is under pressure to establish himself as a first-team regular following the departures of Rio Ferdinand and Nemanja Vidic.
Smalling hopes the hard graft he and his team-mates are putting in during their stay in the US will be worthwhile.
When asked what the toughest part of pre-season is, the former Fulham defender said: "The running. You usually do two or three sessions a day, two outside and one in the gym.
"It's quite hard on your lungs and your legs, but you know that come August you'll be ready to last the distance for the season."
Van Gaal will speak for the first time on the tour on Tuesday at a press conference in the 92,542-capacity Rose Bowl stadium which will host the match.
Striker Javier Hernandez will join up with the squad on the eve of the match but is unlikely to play.
After the game against the Galaxy, United will head to Denver, where they play Roma in the International Champions Cup.
Further matches against Inter Milan in Washington and versus Real Madrid in Michigan follow, as well as a potential final against City, Liverpool, Olympiacos or AC Milan in Miami should United top their group.
Advertisement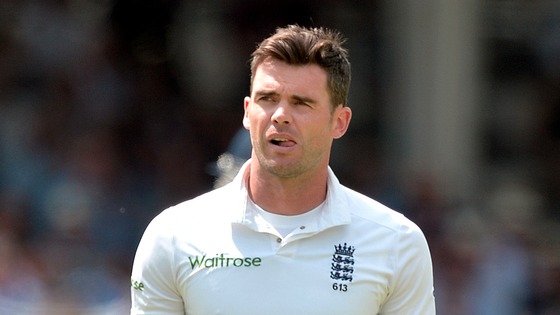 Lancashire's James Anderson is set to learn on Tuesday the date for the full hearing into the allegation that he "abused and pushed" India all-rounder Ravindra Jadeja during the Trent Bridge Test.
It emerged last week, on the eve of the second match of the Investec series at Lord's, that India had instigated a Level 3 charge against England's pace bowler under the International Cricket Council's code of conduct.
The England and Wales Cricket Board described its understanding of the circumstances surrounding the allegation - an altercation in the pavilion stairwell as the players made their way off for lunch on day two in Nottingham - as "minor".
A day later, England team manager Phil Neale sent a Level 2 counter-allegation against Jadeja to ICC offices in Dubai.
Both players therefore face a tele-conference preliminary hearing with the ICC's appointed judicial commission Gordon Lewis on Tuesday - the first practicable date - immediately following the completion of the second Test.
The primary task for Lewis, Australia's representative on the ICC's code of conduct commission, will be to "address preliminary issues" in the case before setting a date for a full hearing.
It is highly unlikely there will be any other decisive outcome at the preliminary hearing, although an amendment to the level of charge is possible for either player.
For Anderson, for example, a reduction from Level 3 to 2 would drastically reduce the probability of any resulting suspension during the remainder of this summer's five-match series.
Guilt proven at Level 3 carries the provision of a ban of up to four Tests, while at Level 2 a fine is by far the likelier outcome.
There is little prospect of a full hearing being able to take place before the third Test, which begins in Southampton next weekend.
But after the conclusion of that match, by July 31 at the latest, there is a window for the disciplinary process to be completed before the fourth Test on Anderson's home ground at Emirates Old Trafford - scheduled to start a week later on August 7.
Father calls for stalkers register after daughter's murder
The father of a woman who was murdered by an abusive ex-partner calls for a stalker register, where potential victims can check their partner's history.
John Clough says despite new laws, stalkers are "getting off with a slap on the wrist".
Father calls for stalkers register after daughter's murder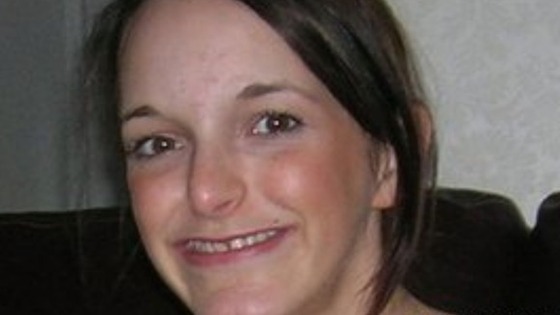 A campaigner whose daughter was murdered by an abusive ex-boyfriend has called for a stalkers register where potential victims can check their partner's history.
John Clough, whose daughter Jane was murdered by her violent former lover while he was on bail for rape, claimed that despite new laws stalkers are "getting off with a slap on the wrist" and victims need better protection.
His nurse daughter, 26, was stabbed 71 times as she walked into work by predator Jonathan Vass, who lay in wait for her, and cut her throat at the end of the frenzied attack.
She had ended their relationship and told police that he had raped and beaten her, but he was granted bail while facing nine counts of rape and four of assault and went on to kill.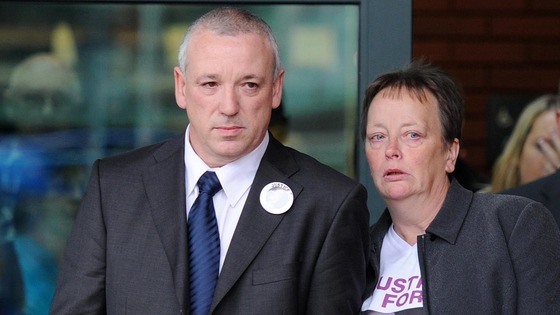 "The idea of having a register that shows the previous history of these people has got to be a heads-up for victims. Stalkers are still getting off with a slap on the wrist. The courts aren't treating stalking with the seriousness it deserves.

"If a stalkers register could be given the same importance as the sex offenders register it would have a significant impact. Stalking is an act of terrorism against the victim. The people who are carrying out these offences statistically are serial perpetrators."

Vass had been reported for violent abuse in a previous relationship, and went on to stalk Jane.
– John Clough, from Barrowford in Lancashire

Since Jane's murder in July 2010 - the family has successfully campaigned to get the law changed so that prosecutors can now appeal when suspects are granted bail.

Mr Clough and his wife Penny are both ambassadors for stalking support service Paladin, which has led calls for a stalkers register.
Load more updates
Back to top