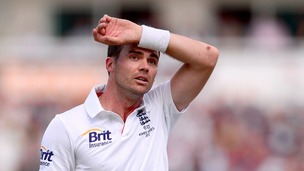 India have made allegations against James Anderson for "abusing and pushing" all-rounder Ravindra Jadeja.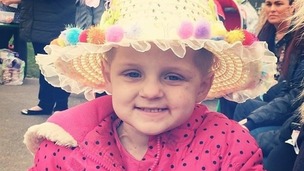 Hundreds gathered in Skelmersdale tonight to pay tribute to the brave fight of a three year old girl who died yesterday from cancer.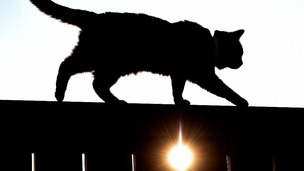 Cat owners in and around Burnley, Lancashire, are being urged to stay vigilant after nine cats were poisoned in a week.
Live updates
Police warning over 'tombstoning'
People caught jumping from a 40ft bridge in Cumbria could face prosecution, according to police.
A man died in 2012 and last year several others were injured after tombstoning off Devil's Bridge in Kirkby Londsdale.
This video shows people jumping off from the bridge last year.
Police say landing in the river from that height was like hitting concrete.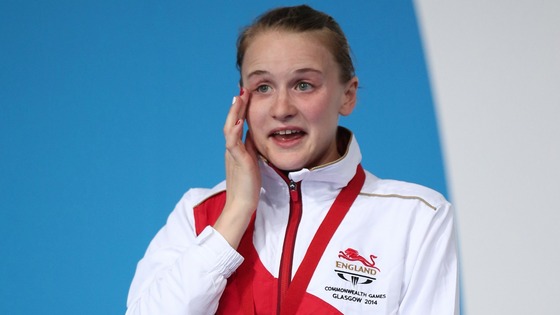 Preston swimmer Stephanie Slater produced a superb performance at the Commonwealth Games in Glasgow on Friday night to win Silver in the pool.
The 24-year old took second place in S8 100m freestyle behind Australia's Maddison Elliott who posted a new world record of 1:05.32.
Still speechless after last night!! Commonwealth Games Sliver Medalist along with a European,British record & a PB!? @werengland So Proud!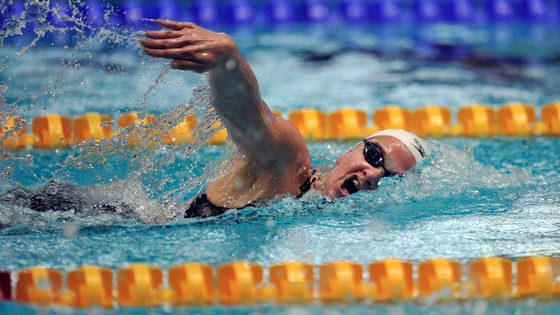 Stephanie will now begin preparations for the European Championships in Eindhoven, Holland which begin next month.
Advertisement
Protest and support as Preston flies Palestinian flag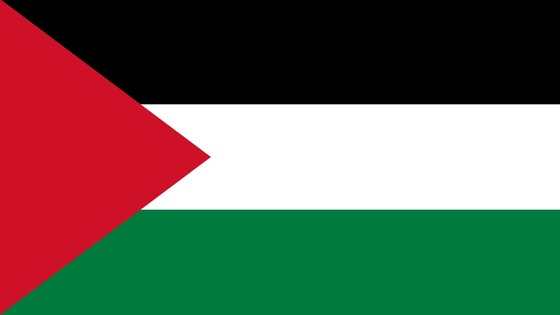 Preston's council has faced protest over a decision to fly the flag of Palestine at the town hall earlier. Council leader Peter Rankin had announced the Town Hall would fly the Palestinian flag "in solidarity with the people of Gaza who are locked in a bitter and long lasting conflict with Israel." After protests he tweeted this evening that it only happened briefly
In view of public response re flags, have reflected: Palestinian flag displayed only for 4 mins this pm..1/2
Main pole showing union flag at half mast to remember ALL dead and wounded in Gaza. On Monday will fly flag of peace.
From pageants to power lifting
A former beauty queen from Preston has given up the pageants in favour of power lifting. Sarah Davies began weightlifting 3 years ago... after being challenged to try it by her boyfriend. Now she's heading to Glasgow to compete at the Commonwealth Games. She says its a far cry from being crowned Miss Leeds back in 2012.
A lifeboat crew from New Brighton managed to free a teenaged girl who was stuck up to the chest in mud on the shore at Crosby on Merseyside.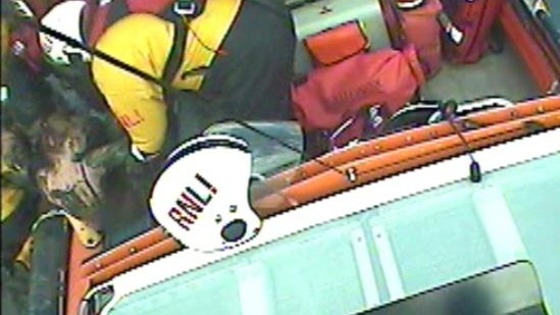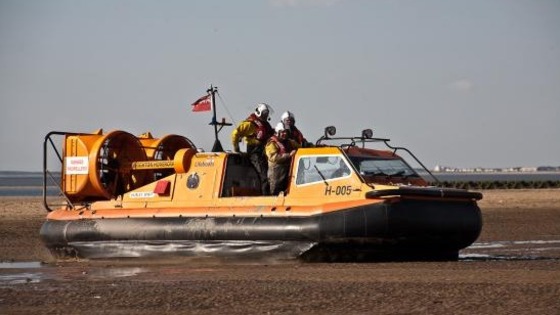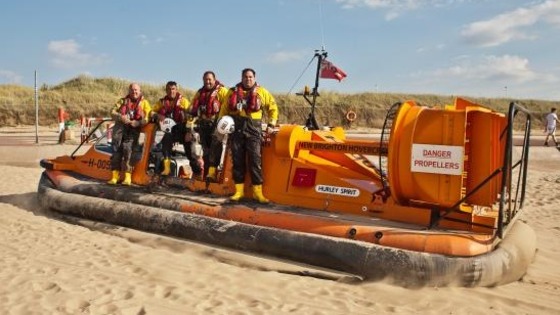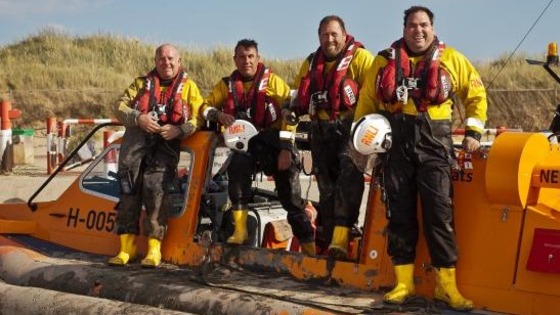 The casualty, a female, was deeply embedded in the soft mud and had been stuck for approx 40 minutes. She was very frightened and cold, even though it was one of the hottest days of the summer the mud just drains away body heat. Our pilot Chris Henderson skilfully brought the hovercraft to within a few inches behind her. Rescuers then deployed mud mats around her and these gave us a platform to work from. We reached down into the goo and managed eventually to release her legs and haul a very relieved young lady onto the hovercraft. With reassuring words and wrapped in a blanket we flew her to Crosby beach and awaiting ambulance and paramedics.'
– Bob Warwick, RNLI
Positive advice for a worried mum-to-be
A cleft palate - that's a gap or split in the upper lip or the roof of the mouth - affects 1 in 700 babies. Laura Niven from Preston has just found out her baby will have a cleft, and wanted more information. We put her questions to another mum who's 5 year old has learnt to talk despite the condition.
More information on:http://www.nhs.uk/conditions/Cleft-lip-and-palate/Pages/Introduction.aspx
Advertisement
Over the next couple of weeks some of the world's biggest names will be competing across 17 different sports at the Commonwealth Games in Glasgow.
There are plenty of North West athletes in the hunt for gold medals.
Our sports correspondent Chris Hall has been catching up with some of them.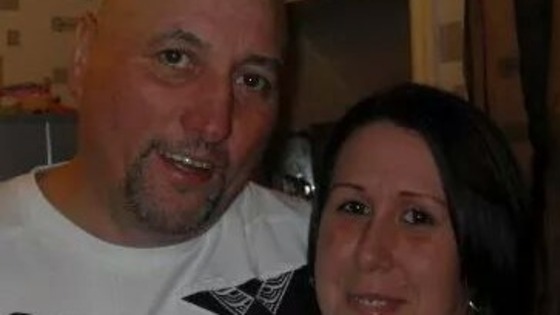 Police are appealing for witnesses after a man died in a car crash in Preston.
Police were called at shortly after 3.30pm on Tuesday, July 22nd to reports that a Peugeot 307 being driven along Eastway towards Broughton had lost control and collided with a lamp-post. No other vehicles were involved.
The driver, Derek Russell, 52, from Blackpool, was taken by ambulance to the Royal Preston Hospital but was pronounced dead on arrival.
Derek's wife of 11 years Sam paid tribute to him and said:
Derek was Derek. Derek lived an interesting and fun filled life with love and laughter and touched many hearts along the way. A popular guy with a huge personality, it is a truly tragic loss of a loving husband, father, grandfather, son, brother, uncle, and friend to many.

"Derek was born in Scotland and was a keen Glasgow Rangers fan. He has lived for thelast twenty five years in the Blackpool area.

"He worked as a butcher for most of his life and was very well known in the local pubs and social club scene - he loved playing pool, snooker and darts and won lots of trophies as a result.

"His death leaves a massive hole in lots of people's lives - he will be sadly missed."
– Sam Russell, Derek's wife
Police are warning people in Skelmersdale to be on the look-out for a missing snake.
The 8ft snake, believed to be a Boa Constrictor, was reported missing shortly before 9.30pm on Tuesday, July 22nd from Bearncroft in the town.
Boa Constrictors are not venomous and are not usually aggressive but the snake could pose a risk to small children or pets by wrapping itself around them to seek warmth.
Police want anyone who sees the snake to contact them.
Experts have advised the reptile, which doesn't like noise, is likely to have gone to ground to find somewhere to sleep.
Inspector Mark Porter, of Skelmersdale Police, said:
While we do not believe the snake is aggressive or would attack anybody there is the potential for risk to small children or pets from the animal seeking warmth. I would urge anyone who sees the snake to get in touch so that it can be recovered safely.
– Inspector Mark Porter, of Skelmersdale Police
Chorley cyclist Sir Bradley Wiggins is in Glasgow for the Commonwealth Games but won't be seen on the road this time.
The action starts tomorrow and will see Sir Bradley return inside to the Velodrome cycle track.
The 2012 Tour de France winner says he needs to concentrate on the team pursuit because that's what he'll be chasing in 2016 at the Olympics in Rio.
Load more updates
Back to top