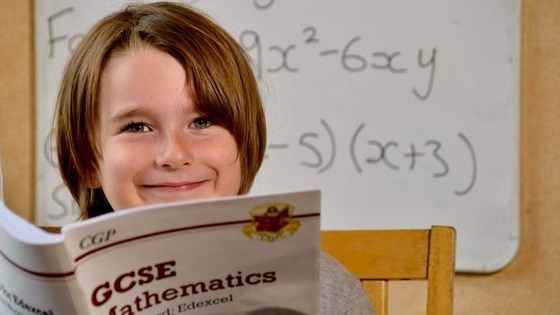 A seven-year-old schol boy from Leigh has become one of the youngest people ever to get an A* GCSE grade.
The home-schooled boy genius, Thomas Barnes, was awarded the grade in maths after taking an exam with students more than twice his age.
The youngster, who also loves science, now plans to study physics and chemistry.
Thomas's father, Simon, 41, told the Manchester Evening News:
"We are very proud of Thomas, the future is bright for him. He has done this on his own, with only our help.

Other than that, he's a normal kid who plays video games."
– Simon Barnes