A seven-year-old schol boy from Leigh has become one of the youngest people ever to get an A* GCSE grade.
The home-schooled boy genius, Thomas Barnes, was awarded the grade in maths after taking an exam with students more than twice his age.
The youngster, who also loves science, now plans to study physics and chemistry.
Thomas's father, Simon, 41, told the Manchester Evening News:
"We are very proud of Thomas, the future is bright for him. He has done this on his own, with only our help.

Other than that, he's a normal kid who plays video games."
– Simon Barnes
A man has been charged with murder after a woman was found dead in the garden of a house in Wigan.
Thomas Flanagan, 57, of Wigan Road, Leigh, will appear before Wigan Magistrates' Court later today.
Police were alerted just after midnight yesterday with a call from a member of the public who reported concerns for the welfare of a woman who lives at the house.
The victim, believed to be in her late 50s to early 60s, has not been named. She was found dead in the back garden.
A Home Office post-mortem examination will take place later to establish the cause of death.
Advertisement
I'm not sure if there's anybody who missed this, but for those who may have...... We Are Top Of The League!! http://t.co/nylSuqFAa3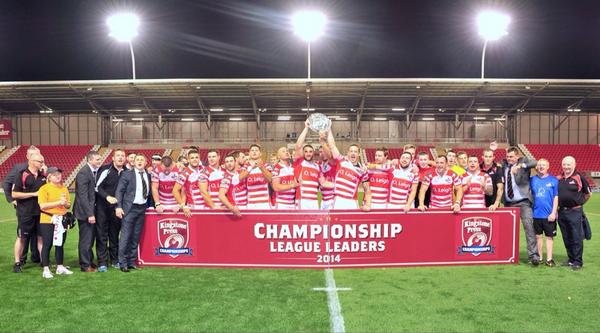 Police are appealing for witnesses after a family was assaulted and robbed in their home in Leigh. The family were asleep when four masked men burst their way in downstairs at around 11.40pm on Wednesday 2 July.
Having forced their way into the house on Coronation Drive, they headed for the victim's bedroom and began to attack on man whilst demanding money. They also went into another bedroom and attacked the victim's family, before stealing property and escaping.
The men are described as being between 5ft 7in and 5ft 10in tall, having local accents and all were wearing dark clothing and balaclavas.
A group of four masked men forced their way into a family home and attacked a family, before stealing from them. This was a horrific and violent attack and a terrifying experience for the victims, who are understandably distraught by this event. We're urging anyone who may have seen a group of men acting suspiciously in the area to contact police immediately, as we want to find the offenders as soon as possible."
– Detective Constable David Fairhurst
Police looking for missing man Robert Paxton have found a body in Leigh. Police found the body of a man in a secluded area of shrub land just behind the golf course at Pennington Flash at 3pm yesterday.
There are not believed to be any suspicious circumstances surrounding the man's death. The man is yet to be identified.
A family's pet cat died in a house fire sparked by an e-cigarette the Manchester Evening News are reporting.
The nicotine vaporiser had been left plugged in upstairs at the home in Leigh when the woman living there heard a bang.
When she went to investigate the noise she discovered a blaze had broken out in the bedroom, which spread to the loft. She escaped unhurt with her partner and three children, aged 13, nine and four - but their cat was not so lucky.
The family had a lucky escape with discovering the fire when they did, although their house is damaged and they have lost their pet.

"Please can we remind people to take extra care when it comes to electrical items, not leaving them plugged in too long and making sure wires, plugs and chargers are in good working order."
– David Acton, Greater Manchester Fire and Rescue Authority
Advertisement
Leigh are hoping to pull off an almighty shock against Leeds in their game tonight.
The Championship club are up against the Super League leaders at Headingley in their Challenge Cup quarter final.
David Chisnall went to see the club hoping to go straight to the top of the class.
Detectives say they have conducted numerous enquiries, including conducting covert policing, CCTV, phone and financial enquiries.
They have also released an e-fit of the suspect.
This is an absolutely tragic case in which the victim has been repeatedly targeted over a prolonged period of time and has ultimately lost everything.

"He has been caught in a vicious circle, not wanting to stop payment over concerns he would not see any of his money again and only paying in the vain hope the situation would change and he would be reimbursed.

"The actions of the offender are wicked and shameful.

"To knowingly take so much money from a vulnerable pensioner is despicable and I don't know how the person responsible can live with themselves.
– Detective Constable Richard Willoughby, Greater Manchester Police
Anyone with information is asked to call police on 0161 856 7225 or Crimestoppers on 0800 555 111.
A pensioner from Leigh has been swindled out of more than £100,000 after being repeatedly targeted by a conman for more than 12 months.
The 72-year-old fell victim after agreeing a price for maintenance work on his driveway when the conman visited his home.
The trickster gave his name as "Howard" and claimed to work for a company called "Marshalls".
The work the victim got for his money effectively amounted to his driveway being jet washed, police said.
Over a period of 15 months the offender used the same approach to systematically steal £107,000 from the victim, who continued to hand over cash believing he would be fully reimbursed and fearful that he would not be if he did not do as asked.
A man who went into water at Pennington Flash near Leigh has ended up in deep water with the fire service. His dog managed to swim to safety but he became stranded. Greater Manchester Fire said it took a fire engine, their special boat unit and their technical response team to rescue him.
Load more updates