Live updates
Talks held in Liverpool over gambling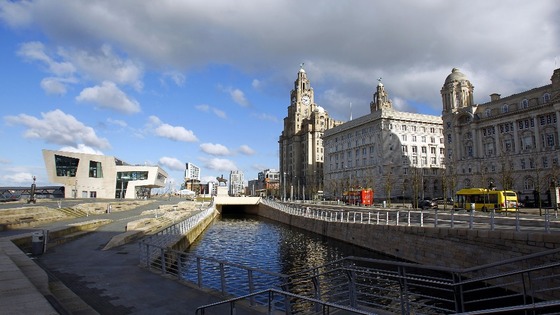 More than 1,000 jobs are set to be created in Liverpool through a £16 million project to help businesses expand.
Liverpool City Council and the Local Enterprise Partnership has successfully bid for almost £8 million from the European Regional Development Fund.
That cash is being matched with an additional £6 million from the private sector and £2 million of public funding.
The New Markets and Growth Business Programme, which runs until October 2015, is aimed at supporting small businesses to grow and access export markets.
The city council will be partnering with specialist business support agencies including the University of Liverpool Management School, the Women's Organisation and Smaller Earth which helps young entrepreneurs.
They will provide advice and support to assist 1,190 businesses across Liverpool City Region, 714 of them in the city itself.
Mayor of Liverpool, Joe Anderson, said:
"At a time when public sector employment is reducing, it is absolutely vital that we do more to support businesses to expand and create jobs.
"Growing startup businesses and encouraging entrepreneurs is crucial if we are to make sure there are opportunities for our residents.
"The International Festival for Business taking place later this year is a huge opportunity for Liverpool to market itself to the world, showcasing the city as a great place to invest.
This scheme will help us support our own firms to take advantage of the profile and exposure that the event will create."
Advertisement
Council to decide on huge budget cuts in Liverpool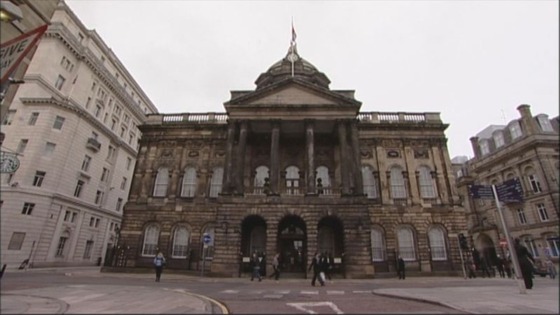 Liverpool city council will decide where the axe will fall as they aim to make almost one hundred and 60 million pounds worth of savings.
The budget has been cut for the next three years, starting with 45 million pounds worth of reductions needed over the next 12 months.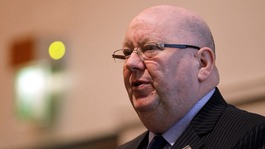 David Cameron has rejected claims the Government has deliberately neglected Liverpool, slashing funding to the city by more than half
Read the full story
The council, police and charities in Liverpool are urging people not to give to beggars in the street claiming they'll spend the money on alcohol and drugs.
They say it's much better to donate to organisations that help deal with homelessness and addiction.
Matt O'Donoghue reports:-
St Ambrose Catholic Primary School in Speke have taken the decision to close the school for the remainder of the week to an outbreak of flu, according to Liverpool City Council.
Advertisement
When councillors in Liverpool wanted to widen a main route into the city and tear down hundreds of Victorian houses one woman led the campaign to stop them.
Elizabeth Pascoe stood in the way of the £60m Edge Lane regeneration project.
Now it's almost finished the council says the city centre is more accessible.
But what does Elizabeth make of the changes?
Doomed houses saved
Liverpool Mayor Joe Anderson has welcomed news that more than 370 homes in Anfield that were earmarked for demolition, will now be saved.
They will become part of the £25m Anfield Village regeneration scheme.
Almost 170 of the houses are empty and will now be kept and refurbished.
A further 224 houses, 116 of which are vacant, will be demolished.
"This is great news for Anfield and marks a major milestone for this important scheme. Residents have waited too long for this work to happen, and have been rightly concerned and frustrated. I'm delighted that we are now working effectively with our partners to drive forward these plans and build a better future for the area.
"I have pledged to build 5,000 homes in Liverpool over the next four years, and I've also made it a priority for the city to refurbish more homes than we demolish. Although some demolition is still necessary as part of these plans, this is a good example of how we are listening to local people and working with them to bring homes back into use.
"It's really important that the community is on-board with these plans, so I'm delighted that these plans have received such a high level of backing from residents. We can now press on with delivering these vital housing improvements over the coming weeks and months to create a new Anfield where people are proud to live."
– Liverpool Mayor Joe Anderson
Doomed houses saved
More than 370 homes in Anfield, previously earmarked for demolition have been saved.
The announcement follows months of consultation between residents and Liverpool City Council. Under the new plans, 374 properties will be kept and refurbished and a further 224 will be demolished.
Work is now underway to create "Anfield Village", which is expected to cost around £25m.
Back to top