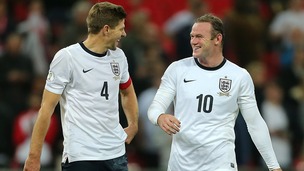 Steven Gerrard has backed Wayne Rooney to succeed him as England captain.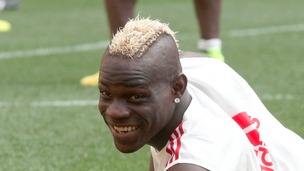 Liverpool boss Brendan Rodgers has indicated he sees signing Mario Balotelli as a risk but one worth taking.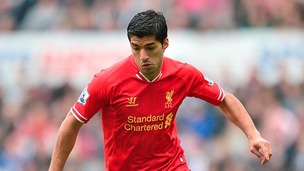 Former Liverpool midfielder Dietmar Hamann feels the club will be better off in the long term without Luis Suarez.
Live updates
Liverpool have been linked with a move for veteran former Barcelona and Inter Milan frontman Samuel Eto'o.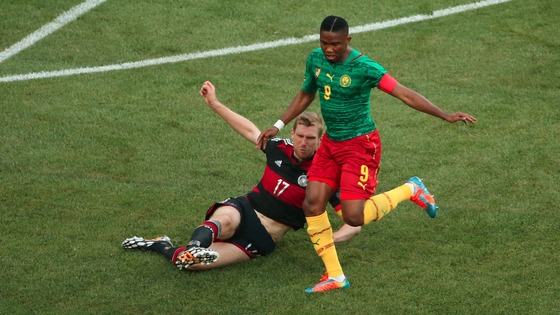 Manager Brendan Rodgers remains keen to add to his squad before the summer transfer window closes at the end of the month.
Rodgers has already made a number of signings but is still thought to want another forward following the £75million sale of Luis Suarez to Barcelona.
The Reds were close to landing France striker Loic Remy from QPR last month but a deal collapsed after a medical.
Eto'o, who is out of contract after leaving Chelsea at the end of last season, is the latest name to have been linked with Anfield.
Rodgers told the club's website, www.liverpoolfc.com: "We would still like to do some business.
"Across the board we still want to add a little bit more depth to what we have."
Liverpool have already signed international strikers Rickie Lambert and Divock Origi this summer, although the latter is to be loaned back to former club Lille.
Adam Lallana, Emre Can and Lazar Markovic have been brought in to bolster midfield options while defenders Dejan Lovren and Javier Manquillo have also been added to the squad.
Liverpool completed their pre-season programme with a 4-0 win over Borussia Dortmund at Anfield on Sunday.
They open their Barclays Premier League campaign at home to Southampton - the club from which they signed Lambert, Lallana and Lovren - on Sunday.
Brendan Rodgers has warned new Manchester United boss Louis van Gaal that the competitiveness of the Premier League will be like nothing he has encountered so far in his illustrious career.
The Liverpool manager believes that, despite Van Gaal's experience of winning titles in Holland, Spain and Germany with clubs such as Ajax, Barcelona and Bayern Munich, he will be surprised when the Premier League kicks off again on August 16.
Van Gaal, who arrived in Manchester fresh from leading Holland to the semi-finals of the World Cup, has enjoyed a strong start to life at Old Trafford with his side unbeaten so far in his first pre-season campaign.
United impressed as they beat Real Madrid and Liverpool on their way to winning the International Champions Cup on Tuesday in Miami, but Rodgers has warned the 62-year-old that it will be anything but plain sailing when the domestic season gets under way.
"I think what he'll find is the competition in this league will be different to any other league that he's worked in," the Northern Irishman told several national newspapers.
"In a lot of the other leagues, there are one or two teams and those are the teams that are expected to win.
"This is a league where the top team plays the bottom team and on any given day you can lose. You don't get that a lot in the other leagues. I think the competition will probably take him by (surprise), and that's from foreign managers I have spoken to over the years."
Despite the fierce rivalry between the two clubs, Rodgers also spoke of his admiration for Van Gaal and what he has achieved.
"I've obviously an admirer of his work and his career," he added.
"He's a very experienced manager and a very good manager who has worked at some big clubs.
"When you come through as a coach, you look at the guys who have a vision and a philosophy, and he was obviously one of those guys."
Advertisement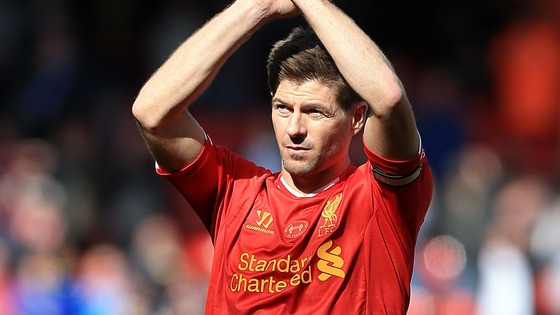 Steven Gerrard has backed Liverpool to bounce back from last season's end-of-season heartbreak and mount a serious title challenge once again.
The Reds led the Barclays Premier League by five points with three games to go in April, but a 2-0 defeat to Chelsea at Anfield - in which Gerrard slipped to gift Demba Ba the opening goal - saw them pipped to the title by Manchester City.
Gerrard, who retired from international football after the World Cup to prolong his Anfield career, is ready to put last season's disappointment behind him and lead Liverpool in their first Champions League campaign since the 2009-10 season.
And the 34-year-old insists that Brendan Rodgers' side believe that they can go one better than their 2013-14 second-place finish and win their first league title in 24 years.
Speaking about the last season's campaign and the upcoming season, Gerrard told the Daily Mirror: "With 10, 12 games to go, people were maybe expecting us to drop away a lot sooner than we did. But we handled the pressure superbly well and we played some unbelievable football.
"We are a good team, with a good manager, that is getting stronger. The confidence is rising in the dressing room and we have got to show that we are the real deal.
"We are not there to just make the numbers up. There is genuine belief that we can be in there.
"Good sides don't just have one good season. They keep trying to fight for what they want. Chelsea do it. Manchester City do it. Manchester United have had a one-off bad season and they will be back. Arsenal have made a couple of really good signings.
"The league is going to be very, very tough but we know we are one of the sides that has got a genuine chance of winning it. I believe that."
Luis Suarez played a major role in Liverpool's second-place finish last season but the Reds will, of course, be unable to count on his goals and man-of-the-match performances after he joined Barcelona earlier this month.
While conceding that Suarez's departure is a massive loss, Gerrard insists that there are plenty of reasons to be optimistic in the red half of Merseyside.
He added: "Of course it (winning the title) will be difficult, it would be difficult with Luis and it will be without. All the other teams will grow and improve in the summer.
"But the reason I have that belief and confidence is because of the experience of all the other games last year, and also the manager has been here for a bit longer, and because of the signings he is making. I'm pretty confident we can get right involved in it again."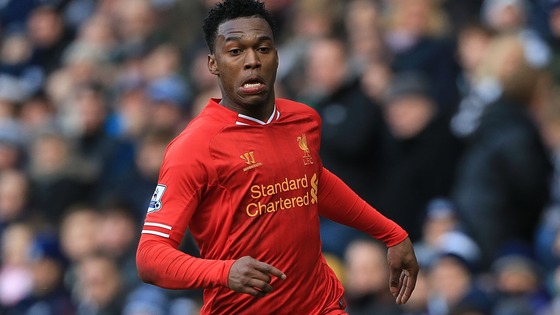 Daniel Sturridge is ready to step up and fill the sizeable gap left by Luis Suarez in the Liverpool attack - but says his team-mates need to do likewise as they begin life without the prolific Uruguayan.
Suarez finished as Liverpool's leading scorer in each of his three seasons at Anfield, including netting 31 goals in the Barclays Premier League last term as the Reds claimed a top-two spot.
However, Brendan Rodgers' men will not be able to rely on Suarez next term after the 27-year-old was sold to Barcelona for a club-record £75million this summer.
It will not be easy to replace Suarez's goals or his all-round contributions to the team, but England striker Sturridge insists there is more than enough talent at Liverpool to ensure the Reds continue moving forward.
The 24-year-old, who was second to Suarez in the Premier League scoring charts last term with 21 goals, said in several national newspapers: "It was a unique partnership, and I wish Luis all the best. We shared some good times together. We created history with our goals and became the most successful Liverpool partnership in one season.
"But in terms of next season for the goals, I'll step up myself and everyone has to. It's everyone's job to do that, the new boys who have come in as well as the players who have been there all season.
"We will move forward as a team."
Although Suarez has gone, Rodgers has been busy adding to his squad this summer, with England internationals Rickie Lambert and Adam Lallana being brought in along with Emre Can, Lazar Markovic and Dejan Lovren.
Sturridge believes the future looks bright for the 18-time English champions, adding: "This is a huge club, with a lot of players who can step up. Luis has left. That's football, he's moved on.
"For me, with the signings the manager has made - exciting players, young players, up-and-comers as they call them - we are going to have that winning mentality.
"We will still have the mentality to move forward, be an exciting squad, playing attacking football and that's the Liverpool way.
"Whether we are underdogs or favourites (next season), it will not change our mentality. We are a young, hungry squad looking to put our stamp down, not just in the Premier League but Europe as well."
Gerrard to retire from international football
Steven Gerrard has retired from international football. He's been a wonderful servant to his country. A great player who always gave all.
@granadareports What a great Ambassador for the younger kids coming into football. Good fortune to him I hope he puts his skills to good use
Gerrard to retire from international football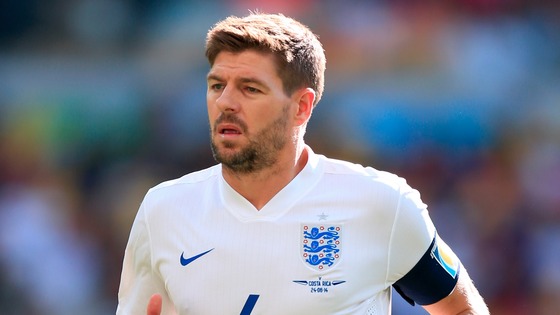 Liverpool and England captain Steven Gerrard has announced his retirement from international football after 14 years.
The player has been to three World Cup tournaments - 2006, 2010 and this summer, and three European Championships.
Speaking to the Liverpool FC website, Gerrard said: "I have enjoyed every minute of representing my country and it is a sad day for me knowing that I won't pull on the England shirt again.
"However, I do look forward to continuing my strong relationship with The FA and helping out in any way I can going forward.
"I'd like to firstly thank my family and friends for all their support throughout my England journey. I'd also like to thank everyone who has been part of my international career, from the England managers I've played under to the staff at the FA and, of course, all the players I've been fortunate to play alongside.
"In particular, the supporters have been amazing, not least in Brazil when they got behind the team despite the disappointing results.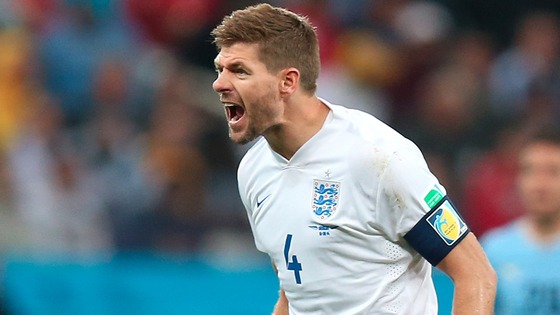 "I'd especially like to thank Roy [Hodgson], firstly for giving me the captaincy permanently when he took the job, making me the proudest man in the country and allowing me to fulfil my childhood dream," Gerrard continued.
"He has been very understanding over the past few weeks and is a man I will always hold in the highest regard.
"This has been a very difficult decision, one of the toughest I've had to make in my career. I have agonised over this since coming back from Brazil and have spoken to family, friends and people close to me in the game before coming to this point.
"Most importantly, Brendan [Rodgers] has been fantastic and obviously I have to look after my body as much as possible to ensure I can give everything when I take to the field.
"To ensure I can keep playing to a high level and giving everything to Liverpool Football Club, I believe this is the right decision and having Champions League football back at Anfield is another big factor in my decision."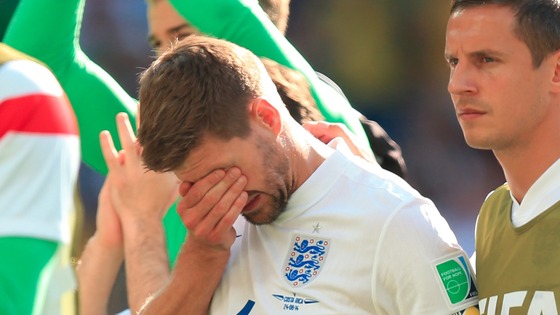 "While I'm disappointed in the decision, I can entirely understand Steven's situation and can have no complaints given the incredible service he has given to his country.

"I must respect his wishes due to the discussions we have had and the amount of thought and consideration he himself has given it.

"He is an incredible man and a fantastic footballer who we have all been blessed to see in an England shirt so often. It is never by coincidence that people reach such a staggering figure as 114 caps, it is a mark of his wonderful talent allied to a huge drive and determination to live up to the highest standard.

"He is not only a player to bring crowds to their feet with moments of brilliance; he was a tremendous captain and an exceptional role model for everyone who was fortunate to come into contact with him.

"We shall miss his leadership qualities as we look ahead to the qualification campaign with a youthful group of players. I wish him all the best in the future, although I know I can count on his continued support and influence as a helpful presence moving forward."
– Roy Hodgson, England Manager.
Advertisement
Fowler takes on ambassador role at Anfield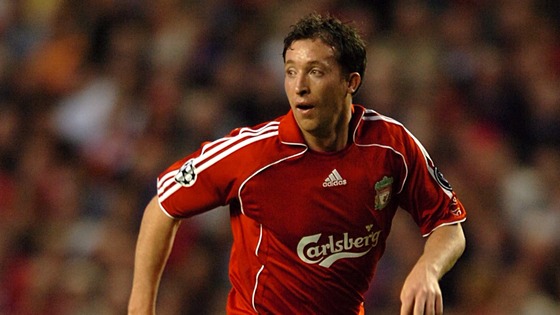 Former Liverpool striker Robbie Fowler has returned to the club as an ambassador.
The 39-year-old scored 183 goals in 369 appearances across two spells with the Anfield club.
He will now fill a variety of ambassadorial roles with the Reds, including work at their academy.
"I'm looking forward to representing this great club and will do all I can to support success both on and off the pitch"
– Robbie Fowler, speaking on liverpoolfc.com

Officially becoming an @lfc ambassador today. Excited for new role with the Club, starting with our USA Tour kicking-off on Sunday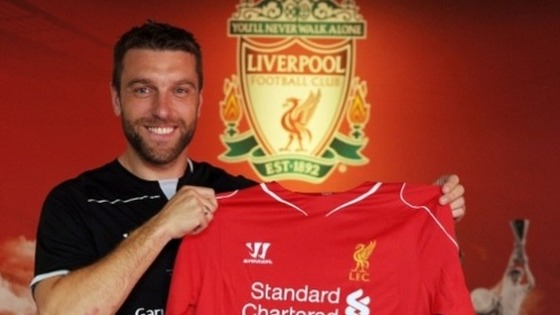 Rickie Lambert has cut short his holiday to begin pre-season training.
The striker reported to Melwood one week earlier than he was required to, following his trip to Brazil as part of England's World Cup squad.
Speaking to Liverpoolfc.com at the club's training complex, he said:
"Probably for the first time in my career I've been looking forward to pre-season - and it's not bad for a 32-year-old to be saying that!

"I was itching to get back, be with the lads and play football. It's good. It's my second day and I'm enjoying it. It's hard, but I'm feeling good.

"This [early start] is what I have to do now; it's no longer a choice for me, really. I know my body and know what I've got to do, to get into the same shape as everybody else and it tends to be that I need to do a little bit more."
– Rickie Lambert, talking to Liverpoolfc.co.uk
Liverpool sign Benfica striker Markovic
Benfica striker has been unveiled by Liverpool - he has told liverpoolfc that he is delighted to be joining such a great club and has watched every game saying he thinks they played superb football. He says he hopes they will win the title this season.
Liverpool sign Benfica striker Markovic
Markovic began his professional career with Partizan Belgrade and won successive Serbian titles with them before leaving last summer to join Benfica.
The 2013/14 season then saw him win a Portuguese treble as well as getting to the Europa League final, where Benfica were beaten by Sevilla.
Regarding his new team, Markovic told liverpoolfc.com: "I am very happy that I have joined such a great club.
"I hope that I will fulfil the expectations of the supporters, coaches, players and all connected to the club."
Load more updates
Back to top