Liverpool skipper Jurgen Klopp has said that "it makes sense" for Christian Benteke to leave the club and he believes the Belgian striker has accepted this.
Benteke has struggled to make an impression since Klopp took over at Liverpool.
It's a big sporting weekend for Wigan with football fans treated to the return of Premier League glamour.
On Sunday, Jurgen Klopp brings Liverpool to town for a pre-season friendly.
But before that, on Saturday, Wigan will host the small matter of Jose Mourinho's first match in charge of Manchester United.
Latics boss Gary Caldwell says he's looking forward to welcoming two of the world's best managers to the DW Stadium.
However, he admits their visit does mean he needs to get some better wine.
Advertisement
Radio presenter Colin Murray has quit talkSPORT after the station was taken over by the owners of The Sun newspaper.
The Liverpool Football Club fan from Northern Ireland tweeted a statement to announce his resignation this afternoon.
In the statement he refers to the newspaper's coverage of the Hillsborough disaster.
The statement reads:
Sorry, this content isn't available on your device.
The Sun newspaper has been heavily criticised for it's coverage of the Hillsborough disaster of 1989.
The newspaper, edited at the time by Kelvin MacKenzie, who was personally responsible for the headline The Truth, ran claims from anonymous police officers that, as people were dying at Hillsborough, their fellow supporters stole from them, urinated on police officers and beat up "brave cops" trying to help - all claims that were untrue.
Liverpool City Council will posthumously award Freedom of the City to the 96 who lost their lives at Hillsborough on Thursday 22 September.
Read the full story ›
Jurgen Klopp has signed a new six year deal at Liverpool.
Klopp arrived from Borussia Dortmund in October last year, and guided Liverpool to the Europa League final in his first season.
His trusted assistants Zeljko Buvac and Peter Krawiet have also signed new contracts.
The new deal ties the 49 year-old to Anfield until 2022.
It's hard to express in words how honoured myself, Zeljko and Peter feel by the commitment shown in us by the ownership and the club in general.

We are very much at the beginning of our journey, but to already have the connection we have with this very special place is incredible.
– Jurgen Klopp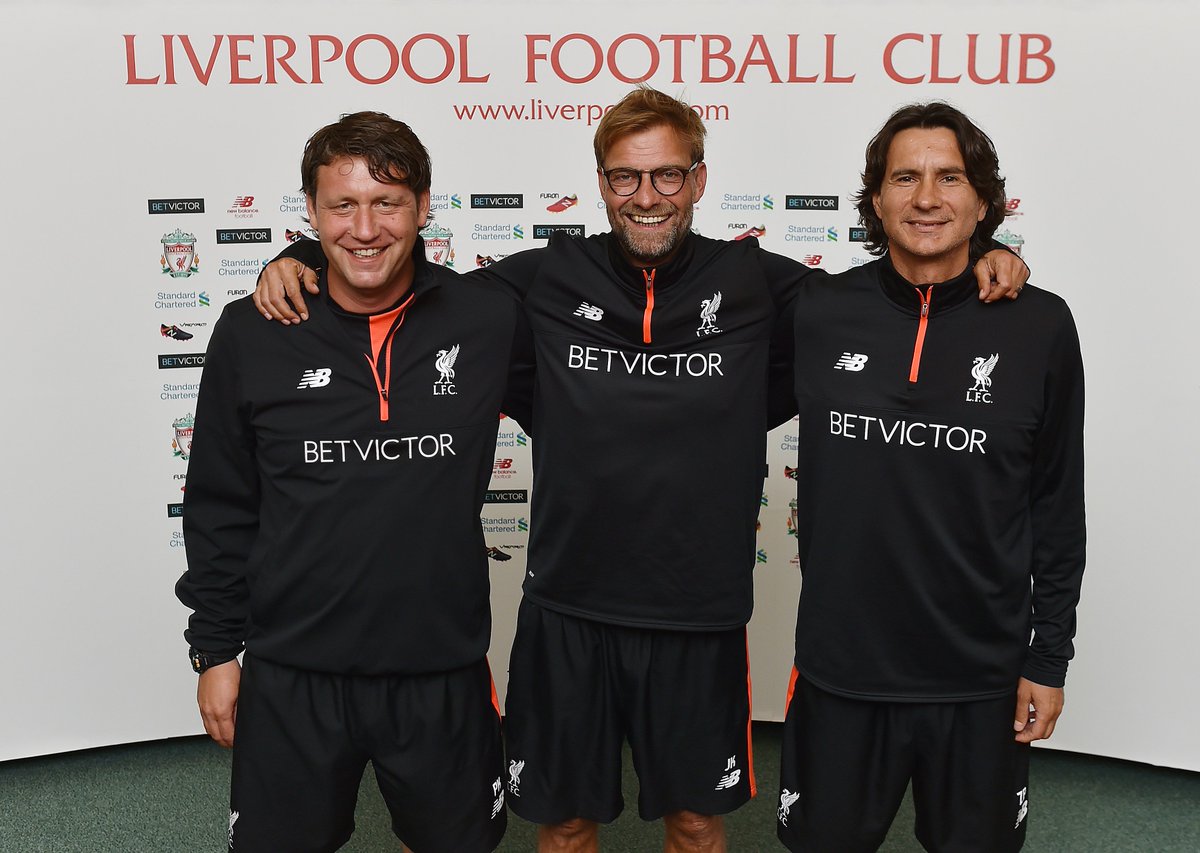 The Southampton forward Sadio Mane is due to have a medical at Liverpool after a £30 million pound fee was agreed for the Senegal international, according to reports.
Press Association Sport says it understands the 24-year-old will undergo his physical examination and discuss personal terms today.
It says providing there are no hitches a deal is likely to be concluded by Tuesday or Wednesday.
Mane, who scored 11 league goals last season, will become manager Jurgen Klopp's fourth signing after agreeing deals for midfielder Marko Grujic, centre-back Joel Matip and goalkeeper Loris Karius.
He would become one of Liverpool's most expensive signing.
Advertisement
Liverpool FC has released a time-lapse film, showcasing the latest steps in the Main Stand transformation at Anfield.
The clip reveals the scale of work completed inside the ground on what will become one of the largest all-seater single stands in Europen.
Work to install the Main Stand's new middle tier is now complete.
The redeveloped stand is set to comprise three tiers, with the middle level seating more than 3,000 fans on a matchday.
The controversial Liverpool striker Mario Balotelli may be leaving for Turkey - according to his agent.
Read the full story ›
Liverpool midfielder Adam Lallana says it would be devastating if England were to be disqualified from Euro 2016 because of fan violence.
The 28 year-old was responding to a question from ITV News' Steve Scott at press conference earlier today.
Liverpool manager Jurgen Klopp accepted he still has plenty of work to do with his players to make them into winners.
The 3-1 Europa League final defeat to defending champions Sevilla, who claimed an unprecedented third successive victory, came after Daniel Sturridge had opened the scoring with a brilliantly taken goal.
Kevin Gameiro scored just 18 seconds into the second half and it was from that point that Klopp realised he had a problem.
"Obviously the first goal had a big influence on our game," he said.
"At this moment we lost faith in our style of play, we changed from passing quick and simple to complicated and lost our formation. It was not compact any more.
"I tried to change it but you could see that maybe the team was shocked, maybe the crowd was shocked.
"We are disappointed and frustrated 100 per cent but tomorrow (Thursday) or later in the week we will see it a little bit more clearly and we will use this experience, that is what we have to do."
Klopp suffered his fifth successive defeat in a final as manager.
"There are more important things in life than football. I don't think God had a plan with me to go to the final and always have a knock," said the German when asked if he felt he was owed some luck.
"I've had a lot of luck in my life as I sit here as manager of Liverpool.
"I don't think I am an unlucky person or life has not been good to me.
"We will carry on, I will carry on. I will try with all I have to reach the next final, even when you know you can lose it.
"There are bigger problems in life but at this moment it doesn't feel like it, it is really hard."
Load more updates