River festival sails into city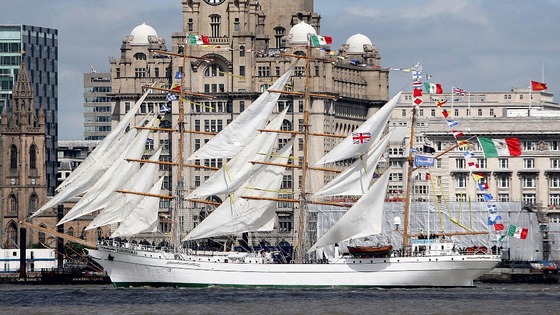 One of the biggest maritime festivals in the UK is taking place on Liverpool waterfront this weekend.
As part of the Mersey River Festival half a dozen Tall Ships are gracing the River Mersey as Liverpool becomes one of the host ports for the Irish Sea Fleet - Maritime Tour 2013.
The weekend has not only welcomed ships from Ireland, but also from Denmark, France and Belgium.
The waterfront is home to aerobatic displays from Russian aircrafts, stunning live street theatre, wake boarders and a canoe polo tournament.
And this year sees an international flavour to the weekend as a World Music Stage has been set up at the Pier Head playing authentic African, Indian and Arabic music and dance for all to enjoy.