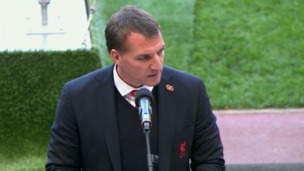 Liverpool manager Brendan Rodgers has lead the tributes to the 96 who died at Hillsborough 25 years ago.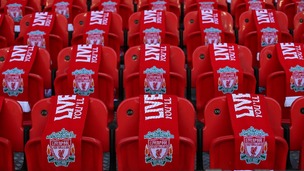 The city of Liverpool will come to a standstill today as it remembers the 96 lives lost in the Hillsborough disaster 25 years ago.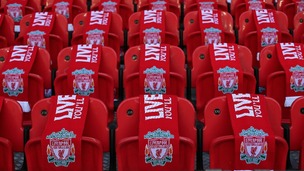 Details on the memorial service marking 25 years since the Hillsborough disaster.
Live updates
Merseyside Police is appealing for witnesses after a man was assaulted close to Liverpool city centre on Wednesday.
Officers were called by the North West Ambulance Service, at around 7pm, following a report that a 45-year-old man had suffered a number of head injuries.
Police believe the victim was attacked with a bottle as he was walking along Islington, close to its junction with Birchfield Street.
The offender has been described as a white man aged around 25-years-old. He's thought to be around 5ft 10in tall, slim and had black hair which was shaved at the sides.

"He is believed to have been wearing a light grey jumper with stripes on the sleeves and matching tracksuit bottoms.

"The incident happened in the middle of rush-hour on one of the main routes into and out of the city. I'd appeal to anyone who may have witnessed the assault, or seen the victim, possibly whilst he was injured, to get in touch with us"
– Detective Sergeant Paul Jones
Catching up with the Waltons
In June 1983 Graham and Janet Walton from Wallasey went to a hospital appointment that would change their lives forever.
Later that year Hannah, Luci, Ruth, Sarah, Kate and Jennie were born - the first all-female sextuplets.
The couple spoke to Granada Reports about a very hectic 30 years.
Advertisement
Pensioner stabbed to death in Liverpool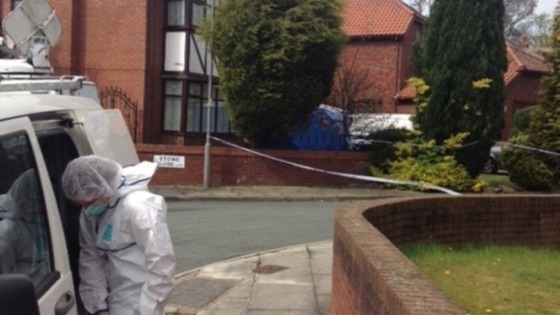 Police have named a 78-year-old man who was stabbed to death in Liverpool.
Musaad Mohsin was found with stab wounds at his home in Hunts Cross on Tuesday, 15 April.
A 27-year-old man has been detained for assessment under the Mental Health Act.
Foster carers in Liverpool are to be paid a professional skills allowance of up to £23k per year.
Liverpool Council is recommending the changes to keep and attract more foster carers and to recognise the professionalism needed to do the job.
Director of Children's Services, Colette O'Brien, said:
Our team of foster carers do an amazing job providing a loving home for some of our most vulnerable children.

"They deserve the very best support that we can offer, and that is why we are making changes to the system to better reflect the skills that they possess.

"It will also allow us to better match the abilities of foster carers to the needs of our children.
– Colette O'Brien, Director of Children's Services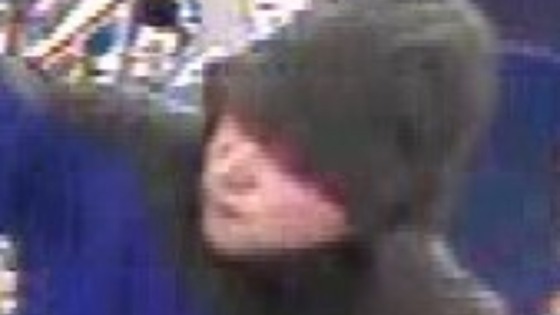 Merseyside Police have released CCTV images of an attempted armed robbery at a newsagents in Liverpool.
At about 6.20pm on Friday, 14th March 2014, a man went into a shop on Prescot Road in Old Swan armed with a wrench.
He threatened the shopkeeper and demanded cash before hitting him with the wrench, he then left empty-handed.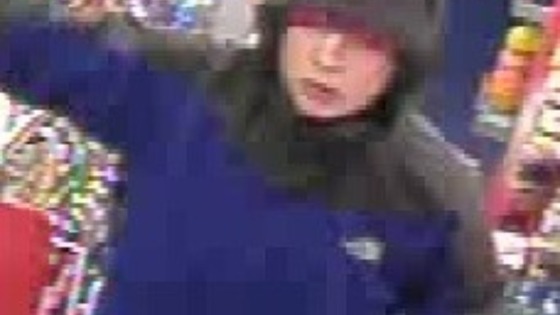 The offender is described as a white, 20-24 years, approximately 5ft 9in tall.
He was wearing a black and blue jacket and black tracksuit bottoms.
Catching up with the Waltons
30 years ago the birth of six baby girls from Liverpool made history. The Walton sextuplets are the only surviving all girl sextuplets in the world and have spent the majority of their lives in the spotlight.
Now a new documentary series has been made by ITV catching up with the young women and their parents Graham and Janet - who told Granada Reports....
"If you're pregnant with six and you have six its best to just get on with it"
Advertisement
Volunteers needed for giant army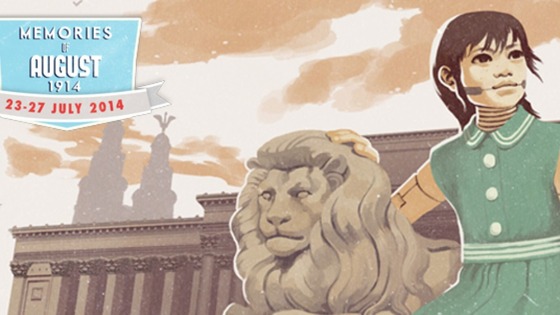 It promises to be one of the biggest pieces of street entertainment ever seen in Liverpool, and now members of the public can get involved too. Memories of August 1914 is part of the city's World War One centenary remembrance event and will see the return of the Giant puppets.
Find out how to get involved here.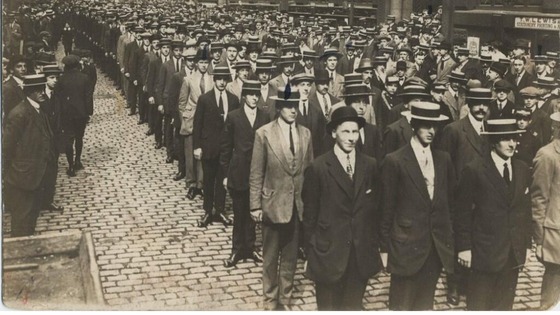 Part of it will focus on the recreation of the recruitment of the Liverpool Pals battalions, which saw men volunteer alongside their family members, neighbours and work colleagues, signing up to defend Britain. Now organisers want 120 volunteers to play the part of those soldiers.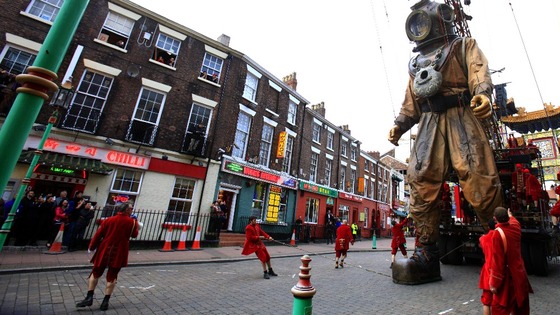 Alicia Smith, from Liverpool City Council said, "The Pals are a huge part of Liverpool's history and it would have been impossible for us to re-tell a story about the outbreak of the Great War and its impact on Liverpool, without including them."
Binge drinking linked to liver disease
A leading specialist in the North West has warned that binge drinking is fuelling an explosion of liver disease among young people.
Sir Ian Gilmore from Liverpool University says more young people are being treated for the disease, which is usually found in adults who have been drinking heavily for years.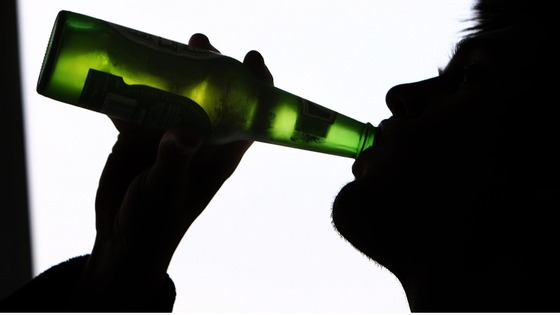 He told the Tonight programme: "If a youngster said to me a bottle of vodka wouldn't kill me then I would say to them that you are taking a large quantity of a sedative drug, it's like taking an overdose of valium or shooting a large dose of heroin"
Watch Tonight: Britain's Young Drinkers on ITV1 at 7:30pm.
Three men found guilty of Jason Osu murder
Jason Osu was shot and fatally injured on the driveway of his own home in a manner that afforded him no opportunity to protect or defend himself.

This was a despicable and cowardly attack.

His murder was well planned and was carried out with ruthless efficiency.

This has been a complex and difficult investigation and we are pleased with the verdicts returned by the jury.

"Only these men know why they carried out this murder and their actions have demonstrated how dangerous they are.

"There is no place in our communities for people who commit such violent and horrendous crimes.
Suffice to say the streets of Merseyside are safer this evening with the convictions of Croxton, White and McGovern.

"The sentencing of these men today should bring home to them the enormity of what they have done and the pain and heartache they have caused Jason's family and friends and our thoughts are with them today.
– Detective Superintendent Mike Shaw, Merseyside Police
Three men found guilty of Jason Osu murder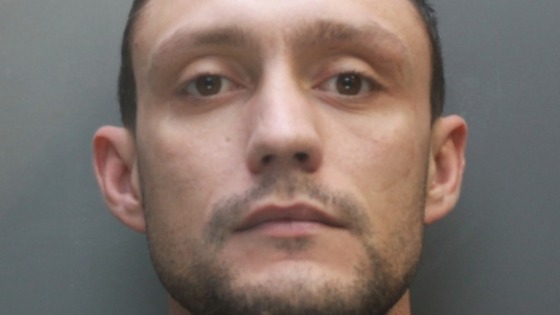 Three men have been jailed for life for the murder of a Liverpool man.
Jason Osu was shot dead outside his home in Wavertree in November 2012.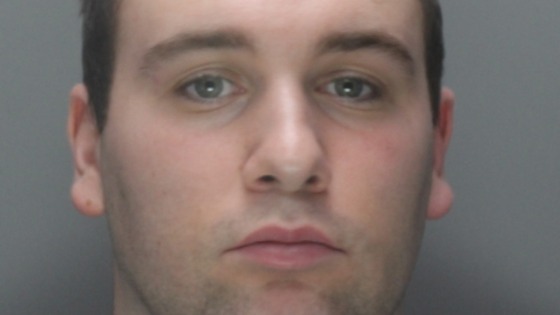 Thomas White, 29, has been sentenced to 32 years in jail, Paul Croxton, 21, has been jailed for 30 years and George McGovern, 54 has been sentenced to 26 years in jail.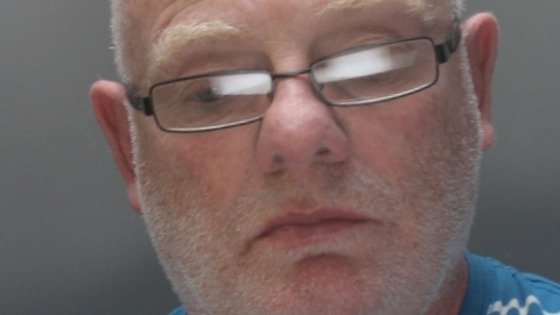 Load more updates
Back to top