Mostly dry but quite cloudy. A cool breeze but fairly pleasant where the sun does appear
Read the full story ›
Advertisement
Mainly dry until later on Wednesday - when the weather gets more interesting but more unsettled
Read the full story ›
Our officers are working closely with rail staff at Liverpool Lime Street to get you home as soon as possible #LimeStreet #3queenstravel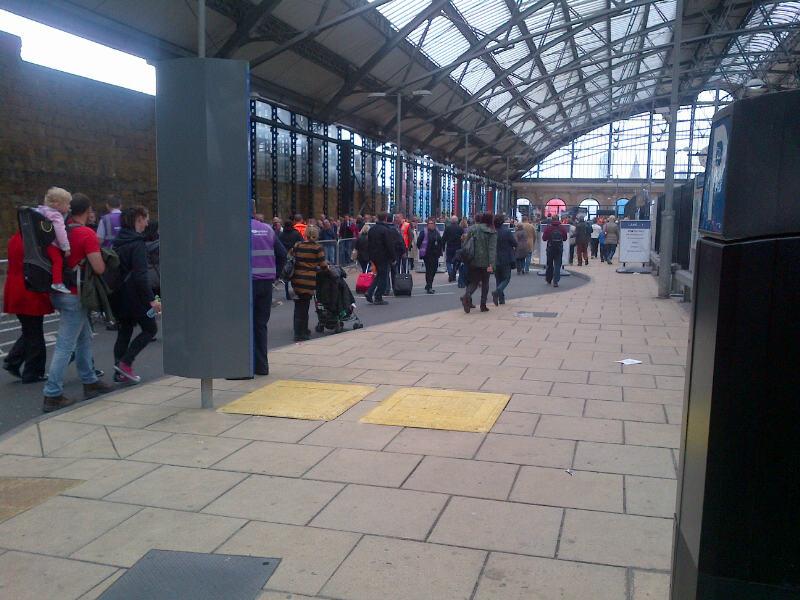 Long queues have formed at Liverpool Lime Street Station after the earlier Three Queens celebrations.
Roads, rail and ferry services are all reportedly experiencing heavy traffic with other queues forming around the city as visitors try to get home.
British Transport Police say the queues at Lime Street are moving and congestion is easing.
They also say that tickets will be valid on later trains for anyone who missed their train due to delays.
The Three Queens were in Liverpool for a very special anniversary - the 175th birthday of the shipping line Cunard.
Read the full story ›
Advertisement
Liverpool manager Brendan Rodgers has admitted he will leave the club if the owners want him to.
The Liverpool boss was speaking after his side lost 6-1 at Stoke on the final day of the season to finish a disappointing sixth in the Barclays Premier League.
A quiet but rather cloudy start to the week. More unsettled from later on wednesday with stronger winds and frequent showers
Read the full story ›
Crowds gather ahead of the Three Queens celebrations in Liverpool for the 175th anniversary of the Cunard shipping line.
Read the full story ›
Load more updates