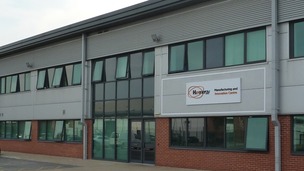 160 new jobs are being created on Merseyside by a firm which specialises in turning food waste into energy.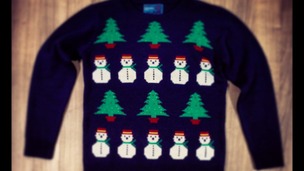 Liverpool is aiming to have everyone all wrapped up for the festive season in a unique christmas world record attempt.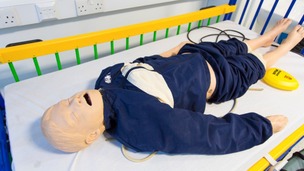 Students at Liverpool John Moores University will train on virtual patients and a state-of-the-art birthing simulator as they study.
Live updates
Picket campaign petition tops 100,000
Picket campaign petition tops 100,000
Advertisement
Picket campaign petition tops 100,000
The pickets were arrested five months after the 1972 building workers' strike and charged under the 1875 Conspiracy Act, with six sent to prison, including Tomlinson.
The campaign group wants all documents related to the case to be released, claiming they would prove that a "massive miscarriage of justice" was handed out.
We are delighted with the progress we are making and we are convinced that the unjust convictions will be overturned."
– Eileen Turnbull, Shrewsbury 24 campaign
The Shrewsbury campaign's achievement in collecting 100,000 signatures is outstanding.

"It demonstrates the determination of the pickets to win justice and also the public's support for their cause.

"Parliament now has a moral duty to debate the case and the Government must come clean and publish all the papers relating to the pickets' case."
– Steve Murphy, general secretary of construction union Ucatt
Liverpool Post to cease publishing
It is a tragedy for the city and for the journalists that such an iconic title of such long standing has been closed down.

"It seems unbelievable that Liverpool cannot sustain a daily as well as weekly. It also sends alarm bells ringing for the consequences of the trend at Trinity Mirror and other newspaper groups to convert dailies to weekly production."
– Michelle Stanistreet, National Union of Journalists general secretary
Liverpool Post to cease publishing
Publisher Trinity Mirror said the Liverpool Post is to cease publishing next week, with its final edition on December 19.
The company said there are no planned journalist redundancies, with the newspaper continuing its business coverage in a section of the Liverpool Echo.
This is a decision we take with the heaviest of hearts. Sadly, the Liverpool city region no longer generates the demand in terms of advertising or circulation, to sustain both the Post and the Liverpool Echo.
– Steve Anderson Dixon, Trinity Mirror north west managing director

The newspaper ceased daily publication in January 2012 when it became a weekly.
That the Post has lasted as long is testimony to generations of brilliant and committed journalists who have worked on it.

''We have a history of brave and independent journalism and excellent coverage of business, arts, and sport. We will ensure we keep those traditions alive within the Liverpool Echo.''
– Mark Thomas, editor, The Liverpool Post
Liverpool Post to cease publishing
The newspaper's editor, Mark Thomas, made the announcement on Twitter earlier today.
He said the final edition of the former daily newspaper, which has been published weekly in recent years, will be published on December 19.
With regret I have to tell you that the Liverpool Post newspaper is to close after more than 158 years.
Mr Thomas said staff would be offered new jobs within Trinity Mirror, the publisher of the Post and its sister title, the Liverpool Echo.
I am very proud of all the journalists who have worked alongside me on the Liverpool Post. This is no reflection on them.
Advertisement
Six men have been arrested after police raided addresses in Merseyside and Coventry.
The operation, targeting alleged cash machine thieves, was led by Merseyside Police's Matrix unit.
Warrants were executed at addresses in Huyton, Norris Green and Coventry, and a search was carried out at an address in Newton-le-Willows.
Six men, aged between 27 and 39 years, were arrested on suspicion of conspiracy to commit burglary and causing explosions.
The arrests today are the culmination of a thorough and complex investigation into crimes involving thefts of and from cash point machines in the North West and central England.

"Officers from the specialist Matrix team have been working with officers from the West Midlands Regional Organised Crime Unit and the North West Regional Organised Crime Unit, to identify those responsible and take positive action."
– Detective Superintendent Chris Green, Merseyside Police
We have used all the resources available to us, including technology and forensics, as part of our investigation and I would like to send a message out to those who commit these types of crime and think they can get away with it.

"Police forces will work together and will do everything in their power to identify those responsible.

"Offenders may believe that by committing crimes in different force areas that they can escape arrest, but forces do work together regardless of boundaries to bring people to justice.
– Detective Superintendent Chris Green, Merseyside Police
Concern grows for missing Liverpool man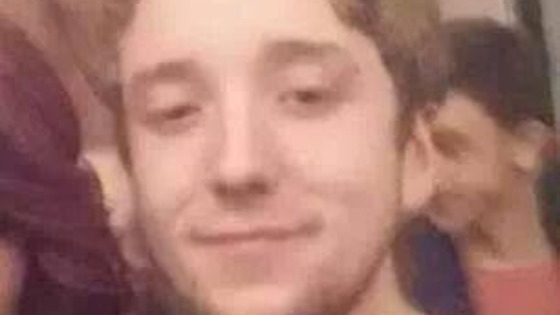 Police say they are increasingly concerned for the whereabouts of 20-year-old James Bennion who has been missing since the early hours of Sunday.
James, from Wavertree, was last seen at about 3am in the Concert Square area of Liverpool city centre after leaving Baa Bar on Fleet Street.
Merseyside Police said James' family and friends are very concerned as his disappearance is out-of-character and James has not gone missing before.
He is described as being white, 5ft 9in tall, of a slim build with short brown hair. He has a pale complexion and blue eyes.
He was last seen wearing a navy blue t-shirt with a picture of a record and the word 'record' in grey writing printed on the front of it and dark jeans.
James is known to have links to the Ellesmere Port and Chester areas.
Anyone who has seen James since Sunday should contact Merseyside Police on either 0151 777 5337 or via the 101 number, or Missing People on 116000.
A Liverpool firm has just returned from Bethlehem after decorating the city's iconic 55 foot Christmas tree.
It's the second year staff from the Christmas Decorators store in Wavertree have been asked to decorate the tree, which stands by the manger where Jesus is said to have been born.
A company which converts commercial food waste into power has officially opened a new "bio-refinery" in Liverpool.
It's hoped 160 jobs will eventually be created at the H2 Energy plant at the Wellington Business Park in Kirkdale.
We are absolutely delighted to be opening our wonderful new facility in Liverpool.

"We have got off to a great start, and are already on-track to exceed our first year target for orders of our hi-tech bio-refineries.

"It's a really exciting time for H2 Energy.

"And as part of our official opening, we will celebrate a major milestone – the handover of our first unit, to be used at a site in Carlisle preparing ready meals for a leading supermarket."
– Kevin Bush, Chairman of H2 Energy

H2 Energy said it has has already taken on more than 30 members of staff, as part of its commitment to create 160 jobs within the firm over the next three years.
It's great news that H2 Energy are officially opening their fantastic new facility in Liverpool.

"We have been working with them for a number of months to make it happen, because we are excited about the opportunities their innovative business will bring to local people.
– Joe Anderson, Mayor of Liverpool
Load more updates
Back to top