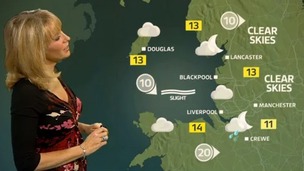 High pressure building in on Saturday night, killing off any evening showers. Mild and dry overnight into Sunday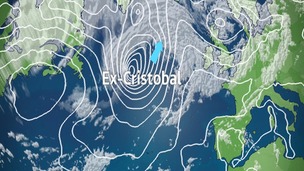 Don't panic! At this time the volcano in Iceland has not erupted. If it were to do so however, we are unlikely to be affected by ash cloud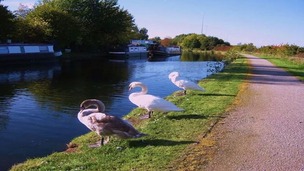 One or two showers this morning, but these showers fade so it should be a mostly fine Saturday afternoon. A little breezy but wind easing
Live updates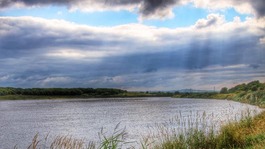 Windy Friday, lots of showers around for the rest of the day and for Blackpool Illuminations switch-on this evening
Read the full story
Calls for a region-wide strategy on alcohol abuse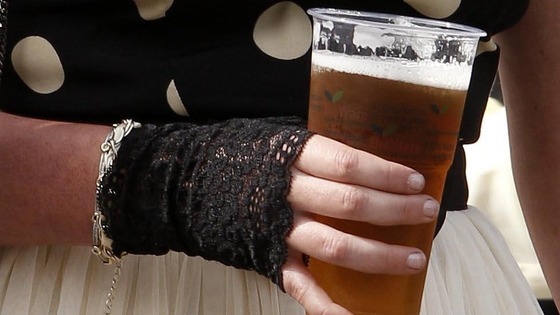 A new report claims the problem is costing every person in Greater Manchester £436 each year - that's a total of £1.2 billion for the Manchester region.
If the plan's adopted, it would mean that the police, local councils and health services working together to tackle the causes and the affects of drinking.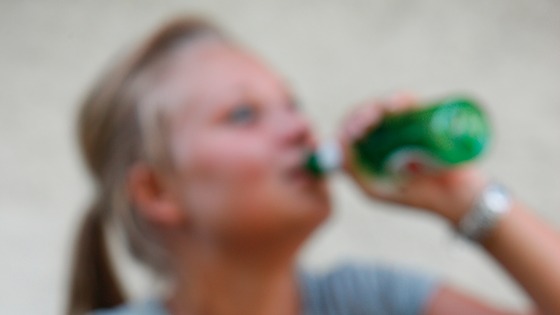 The report to be debated by the Greater Manchester Combined Authority sets out a number of recommendations to be included in a united alcohol strategy including:
· Ensuring licensing powers are more effective and used consistently
· Putting the right services in place to protect victims of domestic abuse
· Supporting public health activity to reduce the levels of drinking across the whole local population with a focus on education.
If it is approved, it would be the first time in the UK such a large number of public bodies have united to launch an alcohol strategy.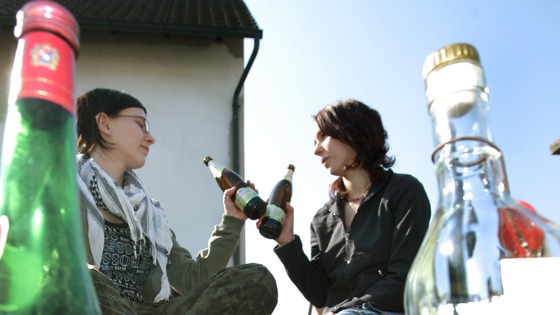 Mike Connolly, Leader of Bury Council, said:
"The impact of alcohol abuse is everybody's business. It impacts on the health and wellbeing of our residents, the safety of our communities and the future success of our town centres and their night-time economies. It's essential we team up, roll up our sleeves to tackle this scourge on society together.
"It's obviously not a problem just for Greater Manchester but the facts speak for themselves. Thirty eight per cent of violent incidents that result in an injury involve alcohol and one in three domestic incidents is alcohol related. Typically, people battling with alcohol die earlier, go to hospital more often and struggle to hold down regular work.
"Binge drinking also has a massive effect on our town centres, putting pressure on businesses and impacting on the safety of our residents. We must join forces to tackle this now."
Assistant Chief Constable Garry Shewan of Greater Manchester Police said: "Alcohol-related crime and disorder is a consistent challenge for the police and our partners in Greater Manchester. Our selection as one of the 20 Local Alcohol Action Areas helps us to highlight the challenges and difficulties we face, which enables us to design new solutions to an old but persistent problem.
"Greater Manchester has many areas which have a thriving nightlife but unfortunately long opening hours of pubs and clubs and the easy availability and cheap cost of buying alcohol from supermarkets has meant more people are getting excessively drunk and causing a nuisance and harm to themselves and others. This results in an increase in demands on the police, health services and local councils who are faced with managing both the risks to individuals and the damage that is caused to lives and our streets.
"I am confident that once a strategy is agreed it will ensure that measures are put in place which will have a long lasting impact on alcohol abuse in Greater Manchester and the problems caused by it."
Jim Battle, deputy police commissioner for Greater Manchester added: "Pulling together and implementing a comprehensive alcohol strategy across Greater Manchester presents a unique opportunity to direct our collective efforts to address the harm caused by alcohol, making best use of good practice that is taking place locally and the resources we have available. The strategy has been designed to do just that and will ensure that communities and partners work together in a coordinated, complementary way."
Advertisement
Detectives are appealing for witnesses after a man in his sixties tried to abduct a two year old girl on a bus in Liverpool.
She was with her mum and two other children at lunchtime on Wednesday in the Smithdown Road area.
They were standing at the front of the bus, and as it was approaching the ASDA stop, a man grabbed the girl's arm and told her to come with him. The mother pulled her daughter back and the man got off the bus.
He's described as 60, 5'8" and clean shaven with olive skin and thin grey hair. He was wearing a dark coloured Puffa jacket.
Detective Constable John Pender said:" There were a lot of passengers on the bus at the time and we're appealing to anyone who saw anything to please contact the police."
Police are urging anyone with information to call 101 or Crimestoppers, anonymously, on 0800 555 111.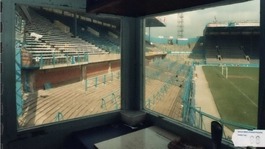 A court's heard how a PC's thoughts about a potential cause of the Hillsborough disaster were removed from his official statement.
Read the full story
Inquests into the deaths of 96 victims of Hillsborough disaster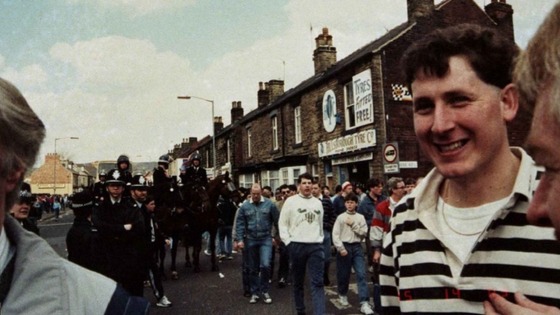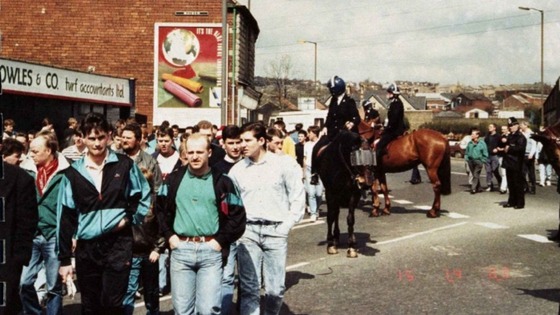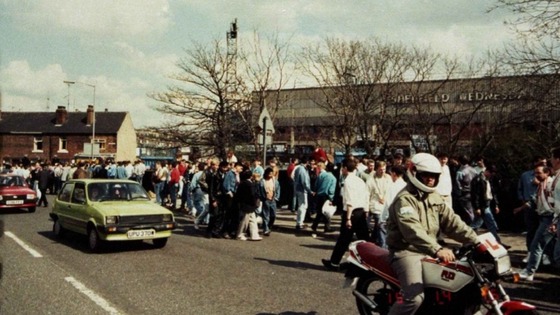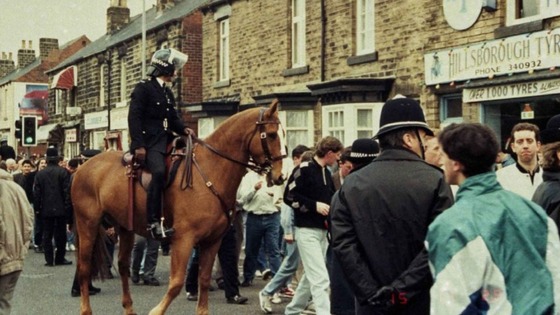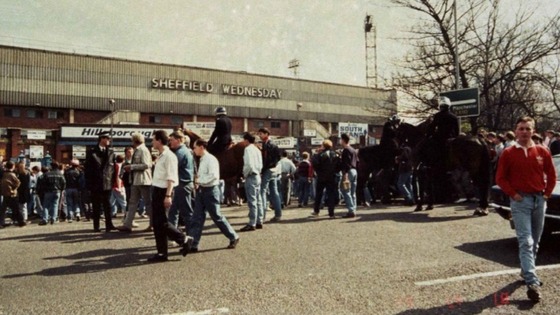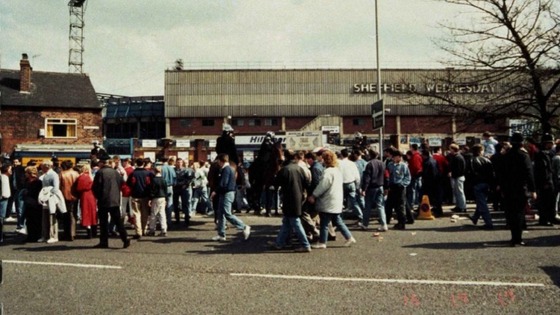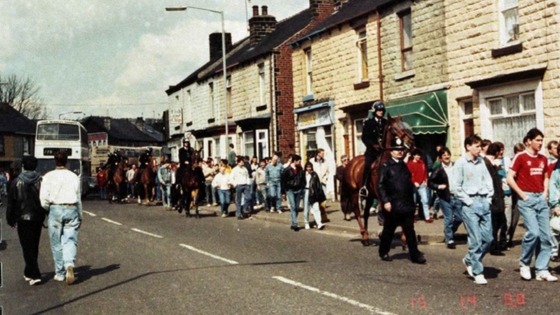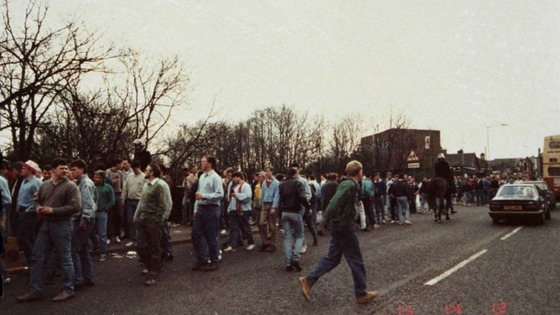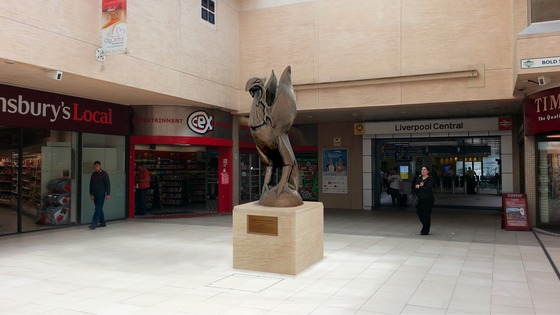 Liverpool's getting a new Liver Bird.
"The Spirit of Liverpool" is a six foot statue of the historic emblem of the city and is being erected at the entrance to Merseyrail's Central Station.
Local businesses are being invited to sponsor the new sculpture, located in what's described as the busiest underground station outside London.
Advertisement
Pianist's impromptu performance goes viral
A young man who's become an internet sensation thanks to his piano playing says he's shocked at what's happened. John Riley, who's from Huyton , was filmed playing in Liverpool. The footage was posted online and went viral. John, who works as a hospital cleaner, told Granada Reports he can't believe the response.
John gave a special performance for Granada Reports.
5000 jobs to be created by Liverpool2
The owners of the Liverpool 2 project say the scheme will create up to 5,000 new jobs across the North West.
Peel Ports is investing £300m upgrading Liverpool Port to enable it to handle bigger vessels, gaining more business.
Bosses claim the scheme will deliver 500 direct jobs at Port of Liverpool, and 4,500 more in the maritime and logistics supply which are expected to be created over the next 5 years.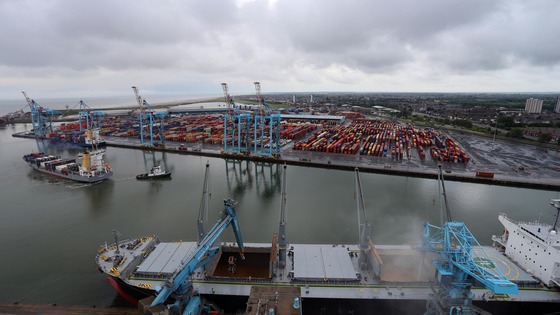 David Huck, Port Director at Peel Ports said: "Employment in the maritime sector is expected to double over the next 20 years and Peel Ports is determined to play a pivotal role both in creating those jobs and ensuring the workforce has the skills we need to be successful. The whole region stands to benefit enormously from growth and investment in maritime and related sectors."
New jobs will include full and part time opportunities for stevedores, pilots, launch crew, line handlers, plant operators, haulage administrators, vessel planning and supervision staff, and work in management, accounts and commercial services. The recruitment process will get underway from 2015.
Everton unveil Eto'o
Everton have unveiled their latest signing Samuel Eto'o.
The 33-year-old striker was paraded before the media after completing his free transfer from Chelsea.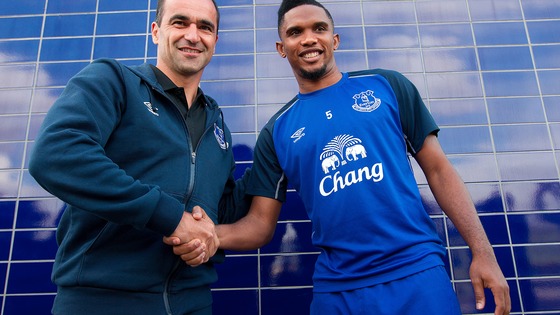 Now he could go straight into the squad to take on Jose Mourinho's team at Goodison Park this weekend.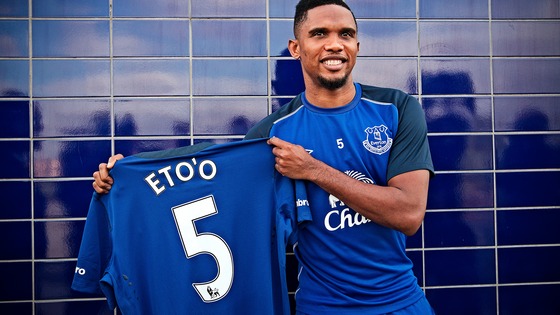 Liverpool FC confirms Mario Balotelli move to Anfield
New signing Mario Balotelli has told LFC TV that he chose to come to Liverpool because they are 'one of the best teams in England'.
Load more updates
Back to top