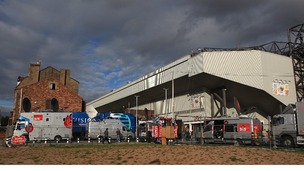 Liverpool City Council insists plans for the regeneration of the Anfield area remain on track.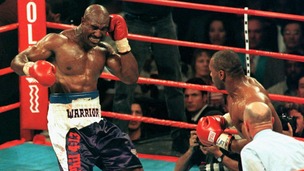 Luis Suarez has joined a growing list of biters in sports history after his altercation at the weekend.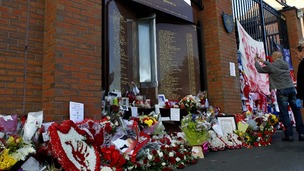 Thousands of people are expected to attend a memorial service today to mark the 24th anniversary of the Hillsborough disaster.
Live updates
Crash minibus was heading to Liverpool
National
M62 crash minibus heading to Liverpool hen party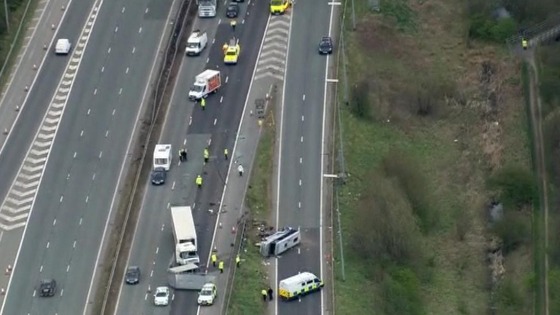 Speaking at the scene of the crash, Chief Inspector Mark Bownass, head of West Yorkshire Police's roads policing unit, said emergency services were called to a report of a collision between a large goods vehicle and a minibus from South Elmsall, near Pontefract.
"We believe the minibus at this time was heading to a hen party in Liverpool," he said.
"Sadly within this accident there has been one fatality."
He said one woman had died and other casualties had been taken to numerous local hospitals.
Suarez apology over bite
National
Cameron: Suarez 'set the most appalling example'
David Cameron said his own intervention in Luis Suarez's 10 match ban for biting an opponent was merely that of a "concerned father" and added that the player's punishment was a matter for the Football Association.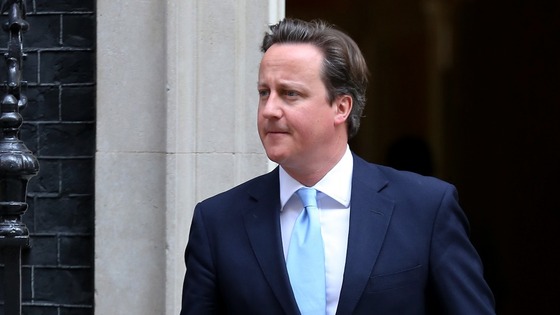 The Prime Minister said earlier this week: "I think it would be very understandable if (the panel) took into account the fact that high-profile players are often role models."
The FA stated the standard three-match ban for violent conduct was "clearly insufficient" in Suarez's case when announcing he had been charged.
Liverpool manager Brendan Rodgers claimed that that remarks from both Cameron and the FAhad affected the impartiality of the independent panel hearing his case.
Mr Cameron told BBC Radio Five Live this morning: "I made my own views clear just as a dad watching the game. I've got a seven-year-old son who just loves watching football and when players behave like this it just sets the most appalling example to young people in our country."
Pressed on whether a 10-match ban was appropriate for the offence, he added: "That's up to the FA, it's not my decision."
Read: Brendan Rodgers 'very shocked and bitterly disappointed' over ban
Advertisement
Hillsborough Inquest details
Hillsborough inquest will be held in 2014
The Coroner has ruled that the Hillsborough inquest will not be delayed because of the Independent Police Complaints Commission investigation and will start in early 2014.
Hillsborough Inquest details
National
Hillsborough pre-hearing streamed live to Liverpool
Dozens of family members of those that died in the Hillsborough disaster will travel to London today for an initial pre-inquest hearing, the proceedings will also be streamed on a live link-up from Liverpool Crown Court.
The hearing was arranged to establish the process under which High Court judge Lord Justice Goldring, appointed to oversee the inquests by attorney general Dominic Grieve, would proceed.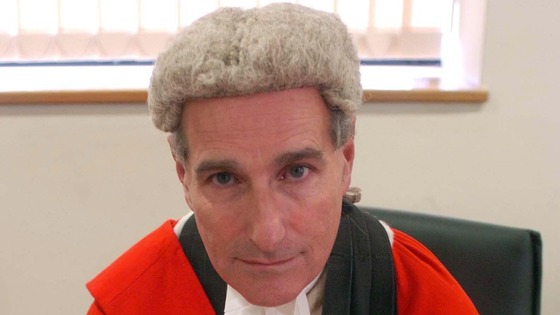 Lord Justice Goldring also sat on the trial of 10-year-old Damilola Taylor's killers.
The pre-inquest hearing will be held at the Principal Registry of the Family Division of the High Court from 11.30am, and is expected to conclude by 4.30pm.
Baby attacked by family dog
Family dog attacks baby boy
A baby boy is in hospital after being attacked by the family dog. The 16 month old child received injuries to his head in the attack at a house in Bootle on Merseyside. Emergency crews treated the little boy before taking him to hospital. Police say the dog has been humanely destroyed.
Suarez apology over bite
National
Luis Suarez 6pm deadline to respond to FA charge
Liverpool striker Luis Suarez has until 6pm this evening to respond to the FA's charge of violent conduct. The charge follows Suarez biting Chelsea player Branislav Ivanovic on Sunday at Anfield.
The FA confirmed the charge on Monday, saying in a statement the incident was not seen by the match officials and has therefore has to be reviewed afterwards. The FA says the normal three match ban will be insufficient and they will convene an Independent Regulatory Commission on Wednesday.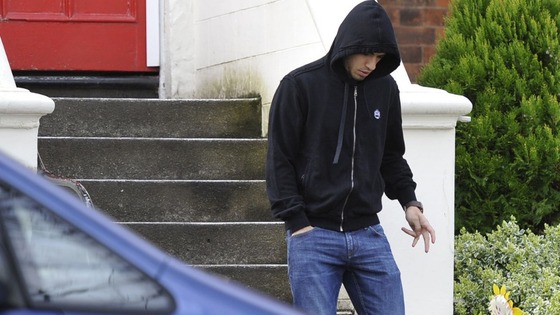 Advertisement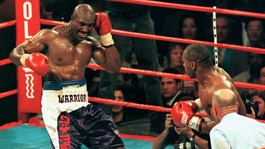 Luis Suarez has joined a growing list of biters in sports history after his altercation at the weekend.
Read the full story
Suarez apology over bite
National
Luis Suarez fined by Liverpool over biting incident
Luis Suarez has admitted on Twitter that Liverpool fined him over the biting incident, adding that he requested that the money be donated to the Hillsborough Family Support Group.
1/2 For my unacceptable behaviour yesterday the club has fined me today, I have asked the club to donate the money to...
From
@luis16suarez
on Twitter:
2/2 ...to the Hillsborough Family Support Group for the inconvenience I have created to the Liverpool fans and to Ivanovic.
From
@luis16suarez
on Twitter:
Suarez apology over bite
National
Suarez apologises to Ivanovic on the phone
I've just spoken to Ivanovic on the phone and I could apologise directly to him. Thanks for accepting.
From
@luis16suarez
on Twitter:
Suarez apology over bite
National
Liverpool fans react to Suarez biting
Liverpool fans seemed to be quite forgiving toward Luis Suarez this evening, with some of them even denying he actually bit Chelsea defender Branislav Ivanovic, despite his apology.
Read: Luis Suarez 'so sorry' for 'inexcusable' behaviour
Load more updates
Back to top