Creating more grammar schools could lead to a bigger gap between rich and poor, according to a new report.
The warnings come ahead of the Government's controversial plans to expand the current grammar school system.
The findings suggest rather than aiding social mobility, current grammars are widening division.
Ian Fenn is Headteacher at Burnage Academy for boys in Manchester.
A simple insect bite completely changed the life of a young woman from Liverpool - and the problems she's had getting her illness diagnosed and treated has caused her even more distress.
Worryingly, Lyme disease, which is carried by ticks, is on the increase in Europe.
It left Emma Horlock exhausted and inconstant pain - and she felt let down by the health service.
Now she wants lessons to be learnt from her experience.
Mel Barham reports.
For information about Lyme disease and how it's contracted visit Lyme Disease Action
For information about symptoms ways to prevent becoming infected visit the NHS website
Advertisement
The family are making a plea to the Take That star to attend a very special woman's 60th birthday party.
Read the full story ›
Police have warned of a new email scam which has targeted the region's university students.
Read the full story ›
Detectives in Merseyside are investigating a suspected arson after two vehicles were damaged in the Allerton area of Liverpool on Monday.
Read the full story ›
A union's warning that nursery schools may be forced to close if the Government offers parents 30 hours of free childcare
Read the full story ›
Advertisement
The parents of Bobby Colleran have just launched a powerful new book - it features a Superhero by the name of SuperBob who helps save children from danger.
Bobby died two years ago after he was hit by a van in Liverpool.
Thousands of people have since signed apetition calling for speed bumps on Leyfield Road in West Derby.
Jude Lennon wrote the book with the help of Bobby's family. It was unveiled at Blackmoor Park Infant School, where Bobby was a pupil.
Ann O'Connor was there.
All details of where to buy the book and information on the Slow down for Bobby campaign, along with petitions and road safety information can be found below.
If you would like to buy a copy of the book, SUPERBOB, you can pay £5 plus £2 postage and package through PayPal to the email address: -thebobbycollerantrustfund@outlook.com
There is also a fundraising page that has been set up to pay for a memorial bench and raise money to educate children on road safety which can be found here: Slow down for Bobby fundraiser
For information about road safety as a driver visit: Think!
For information on road safety as the parent and/or guardian of young people visit: Think!
For information about road safety for young children visit: Think!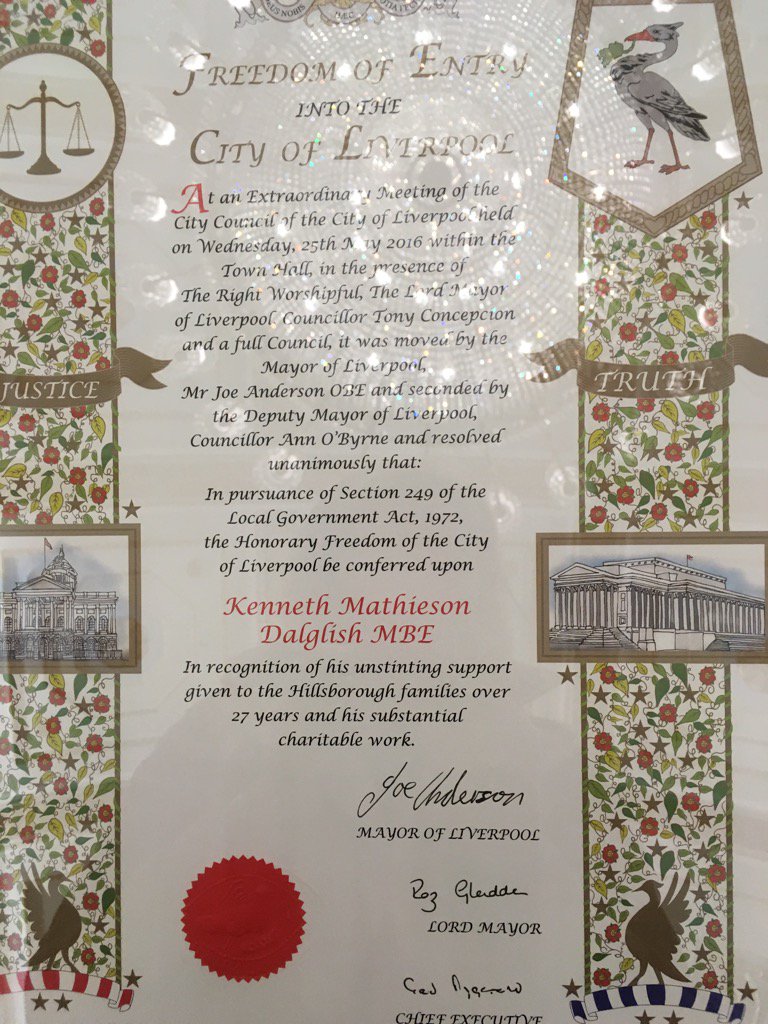 The honour of Freedom of the City will be awarded posthumously to the 96 people who lost their lives at the Hillsborough disaster tomorrow.
The scrolls are being laid out at Liverpool Town Hall today where they will be on display until 5pm but the official ceremony where the 96 and Hillsborough campaigners will be honoured will be held tomorrow - Thursday September 22.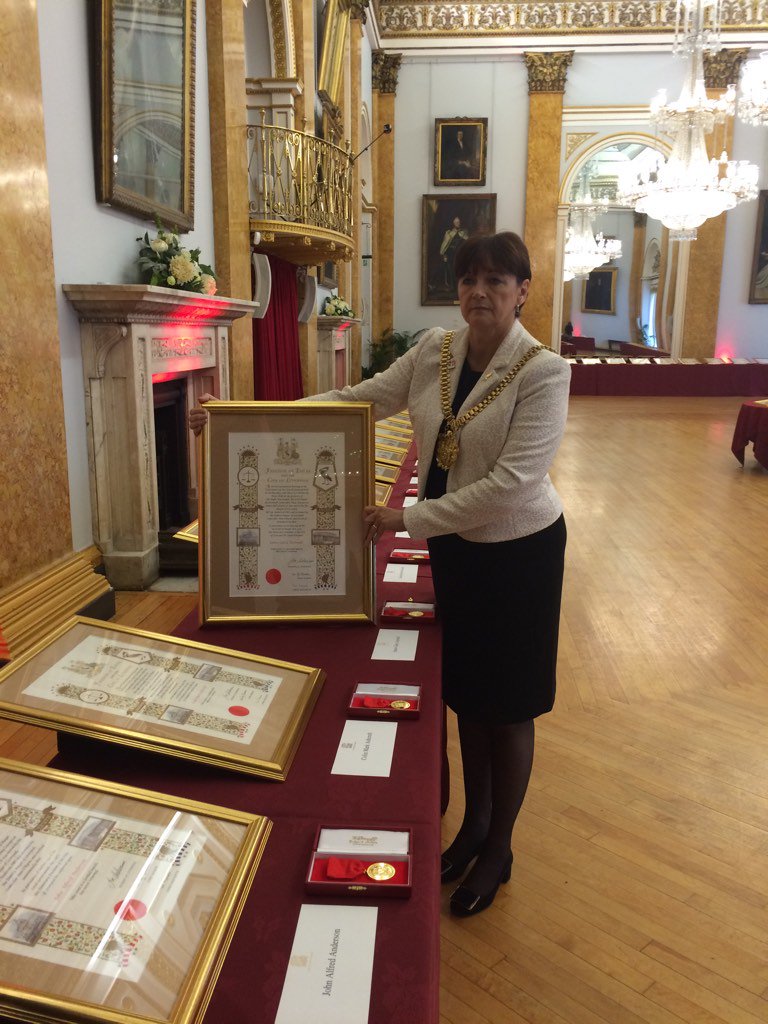 Taking place at Liverpool's St George's Hall, the families of the 96 will be invited to a special ceremony, hosted by the Lord Mayor of Liverpool, Councillor Roz Gladden, together with Mayor Joe Anderson.
During the service they will receive a specially designed scroll and a unique medal with the name of their loved one inscribed on it.
Just some of the scrolls and medals Liverpool is posthumously awarding to the 96 fans who died at Hillsborough @gmb https://t.co/AmxTHnx4xo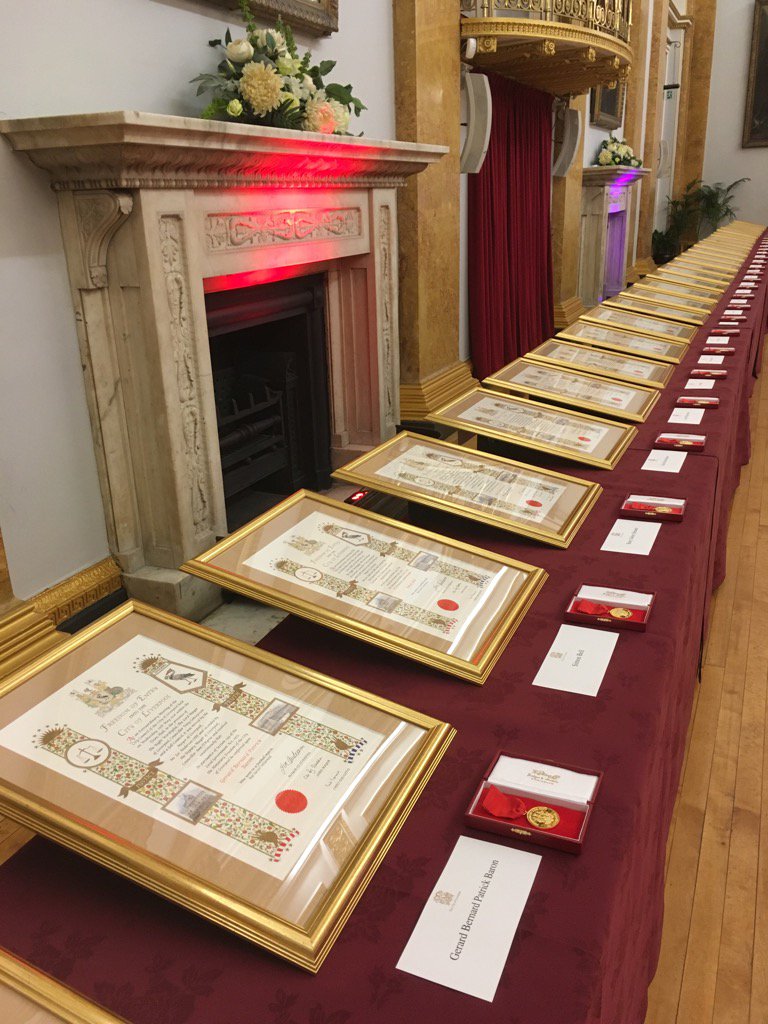 Each of the recipients of the honour will be awarded with a scroll and inscribed medal. The medals and framed scrolls will be on public display as a powerful visual representation of the 96 who lost their lives at Hillsborough.
Drivers in Liverpool feel the calmest on the road, according to a new national survey.
Read the full story ›
Load more updates