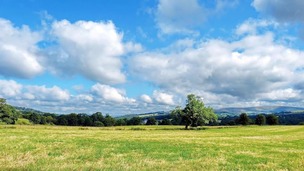 Patchy light showers expected from the NW on Tuesday, but hopefully a fine evening in prospect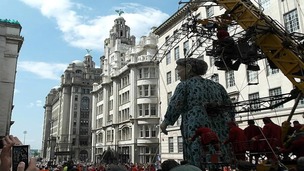 A fine weekend, certainly a memorable one in Liverpool with the Giants! Not sure that the heatwave will continue into August though...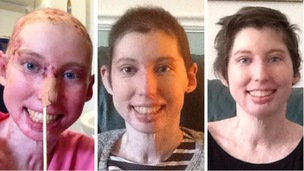 Just one year ago, Catrin Pugh could barely walk. She suffered burns to 96% of her body. Here is the story of her amazing recovery.
Live updates
Staff take strike action at Liverpool Passport Office
National
Industrial action by passport office workers "will jeopardise holidays" as efforts to process the backlog of applications continue, the Government has said.
A Home Office spokesperson said:
We are disappointed the PCS leadership has called this strike given that HMPO has been in discussions with the union on their issues of concern.

Holding a strike at this stage is irresponsible and will only inconvenience our customers and jeopardise their holidays.

We strongly urge PCS to reconsider this action which is not in the interests of staff or the general public they are dedicated to serving.

HM Passport Office staff know how important it is to hard-working people and their families to receive their passports in time for their summer holidays.
– Home Office spokesperson
Tributes to teacher from Liverpool killed in Mali crash
Tributes are continuing for a man from Liverpool who was killed in a plane crash in Africa.
David Morgan died along with 116 other people when the Air Algerie flight crashed in Mali on Thursday. He was working abroad in Zambia as a teacher.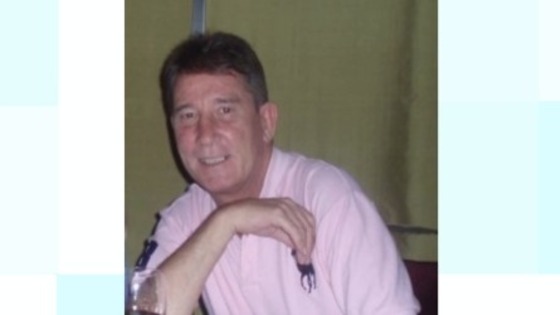 PE teacher Andy Vasily posted on Twitter that Mr Morgan had previously worked at Nanjing International School in eastern China.
He wrote: "RIP Dave Morgan. Truly tragic. Prayers to his family and other victims."
Hanri de Swardt, a fellow teacher, from South Africa, wrote on Facebook: "Rest in peace Captain Dave Masher Morgan. Thanks for all the support and help in Lusaka. You will always be in my thoughts. God bless."
She added: "Remember the nice evening at Brentwood with all our last food before leaving Zambia."
The plane's black box has now been recovered but the cause of the crash is still unknown.
Read: Tributes to British teacher after Air Algerie plane crash
Advertisement
Giants return to Liverpool
The people of Liverpool have said goodbye to the giants.
Grandma, the little girl and her dog have enthralled the city for the last 3 days.
Giants return to Liverpool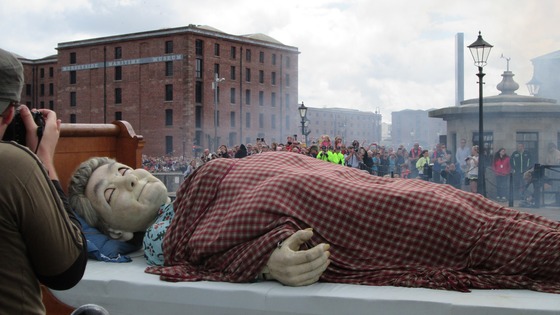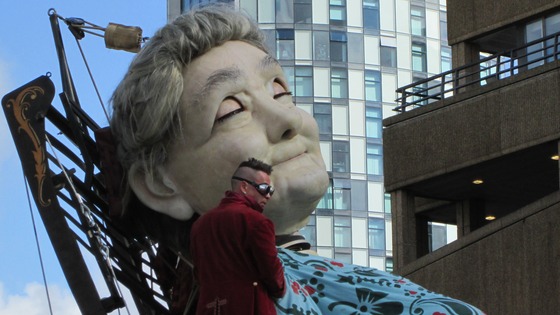 Giants return to Liverpool
Merseyside Police has thanked the hundreds of thousands of people who have been in Liverpool for the five days of the Giants event. Thousands of visitors and local people have turned out to see the return of the Little Girl Giant and her dog Xolo, along with the new Grandmother Giant. They finally left on a boat down the River Mersey this lunchtime..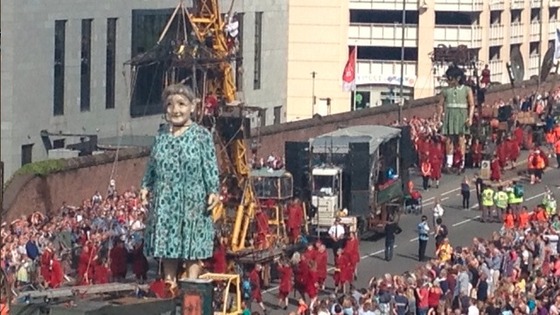 "I'd like to thank everyone who has come to see the Giants for creating a fantastic atmosphere in Liverpool over the last five days. "The event has combined a huge spectacle of street theatre with some very poignant moments as people mark the 100th anniversary of the start of World War One. "The Giants have once again proved hugely popular and there's no doubt the crowd's enthusiasm, good-humour and patience have contributed to making the event the enormous success it has been. "I am also pleased to say that we have had no arrests over the five days, which is a credit to the people of Merseyside and everyone who has visited us. "We have worked with our partners, including Liverpool City Council, for a number of months to plan the event, and I'd like to thank them for their support. I'd also like to acknowledge the professionalism of the officers on duty along with that of the hundreds of volunteers who have given up their time to make the event run smoothly. "Memories of August 1914 has created lots of interest both across the UK and around the world. Liverpool is renowned for showcasing events of this magnitude in style and I'm pleased people have, once again, had the opportunity to see what a great place our city is."
– Chief Superintendent Jon Ward
Giants return to Liverpool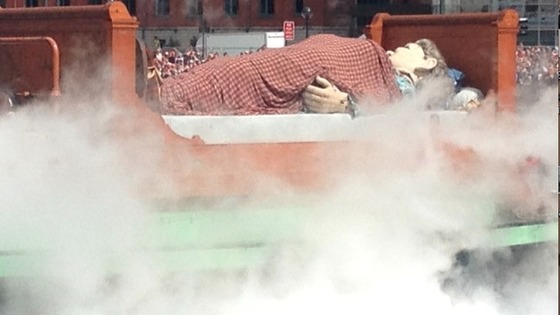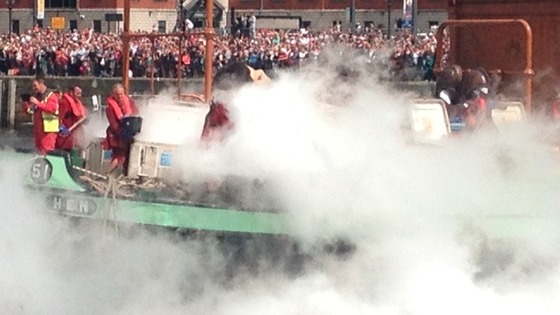 Advertisement
Giants return to Liverpool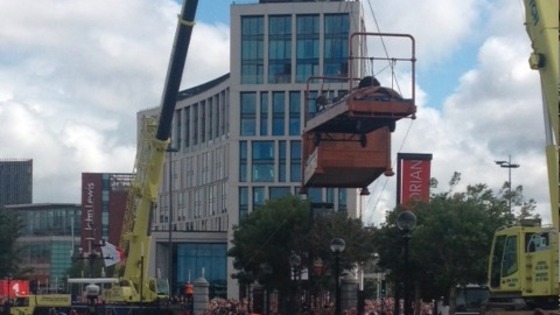 Giants return to Liverpool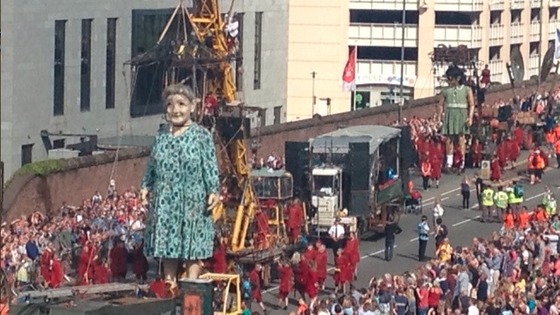 Giants return to Liverpool
Giants return to Liverpool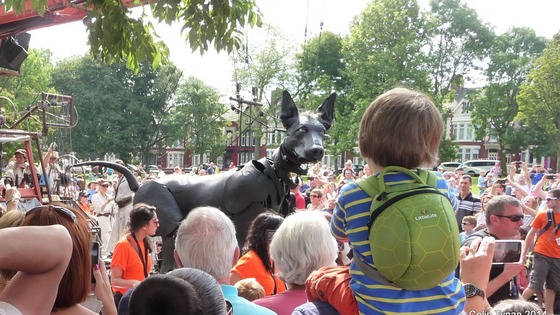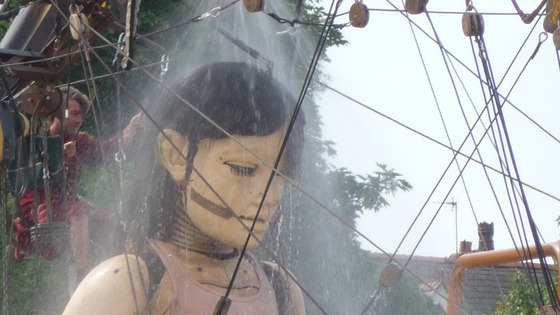 Load more updates
Back to top