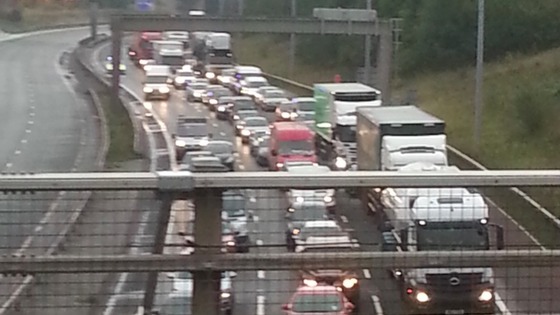 The M6 has reopened between J41 and 42 southbound after a crash overnight in which one man died.
At 11:10pm last night police were called to a collision on the southbound carriageway of the M6, about two miles south of the Southwaite services, involving two HGVs. Sadly one of the drivers, a 42 year old man from west Yorkshire, died from the collision.
As a result of the collision an HGV carrying sheep and cattle overturned. Many of the animals left trapped in the trailer were saved by emergency services, along with recovery agents and a local livestock haulier who moved as many animals as possible into a second trailer.
The second vehicle was driven by a 34 year old man, who was uninjured.