A report has ranked Manchester Airport as among the worst in the world based on punctuality, quality and service.
Read the full story ›
Manchester Airport have confirmed over Twitter that Terminal 2 is currently being evacuated due to an unattended bag.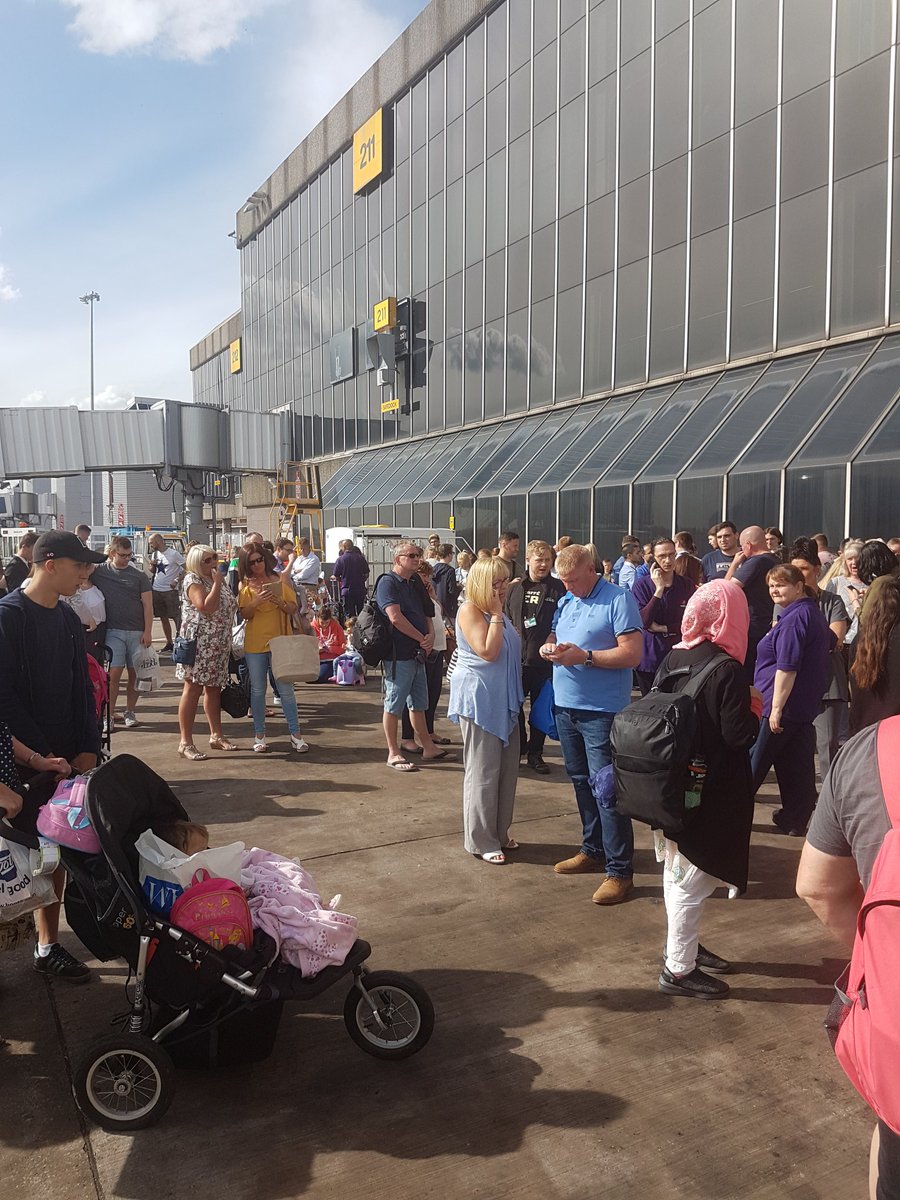 Advertisement
Bernard and Doreen Crowther were left waiting for eight hours and missed their flight to Spain after assistance staff 'forgot' about them.
Read the full story ›
An Easter Sunday flight to Barbados from Manchester has been aborted ahead of take-off.
Read the full story ›
Tech leaders are jetting off on a trade mission on board the north of England's first direct flight to northern California.
The group of more than 30 delegates will meet bosses from the US state's leading universities, representatives from tech firms and members of Silicon Valley's venture capital funding community.
The new Virgin Atlantic flights from Manchester Airport to San Francisco will reduce journey times between the regions by several hours, as travellers previously took indirect flights.
The three-times-per-week flights to San Francisco also open up a popular leisure destination to holidaymakers from the north of England, with landmarks such as the Golden Gate Bridge and Alcatraz.
Manchester Airport is showing off how it's spending a Billion pounds on upgrading and expanding.
Terminal Two will grow by 140 percent in the next eight years. Thousands of jobs are expected to be created as a result.
Adam Jupp from Manchester Airport say there could be 15 hundred jobs in the construction phase alone:
Advertisement
An autistic teenager has been left distraught after his toy horse was lost at Manchester Airport .
Read the full story ›
A Lufthansa flight crew were the talk of the tarmac at Manchester Airport after an emergency slide was accidentally deployed.
Read the full story ›
Talks aimed at averting strikes by baggage handlers and other staff at Manchester Airport will be held today.
Read the full story ›
Load more updates