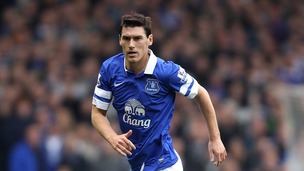 Everton are expected to hold further talks with midfielder Gareth Barry this week over a permanent deal at Goodison Park.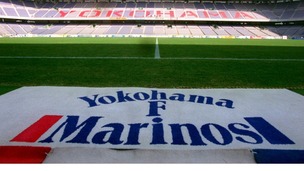 Manchester City have expanded their global portfolio by buying a a minority stake in Japanese J-League club Yokohama F Marinos.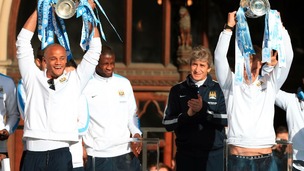 Manchester City insist UEFA sanctions limiting spending on transfers next season will not have a major impact on their campaign.
Live updates
Man City players unveil new away kit in New York
During a question and answer session the players spoke of their thoughts on the new away kit and their aspirations for the coming season.
Man City players unveil new away kit in New York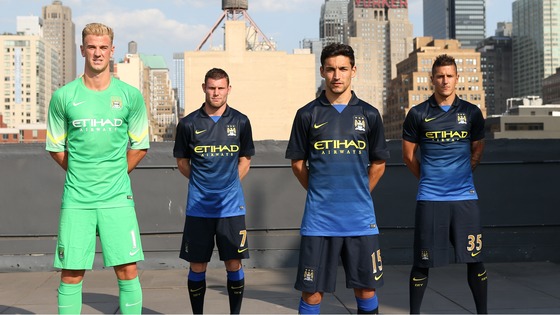 Manchester City players Joe Hart, James Milner, Jesús Navas and Stevan Jovetic have unveiled the club's new away kit in Manhattan.
Advertisement
Yaya Toure has vowed to remain at Manchester City as he asked for an end to a summer of speculation largely begun by his own agent.
Toure and his representative Dimitri Seluk confirmed the Ivory Coast international's intention to honour his contract - which runs until 2017 - at the Etihad Stadium.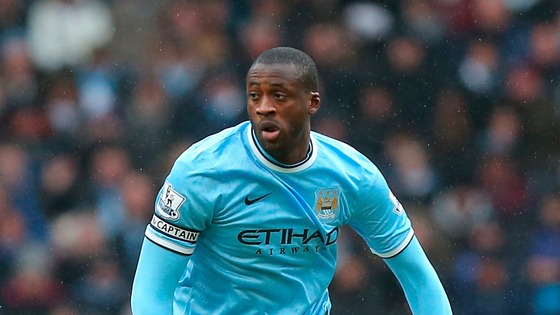 "The fans have always been good to me, they've always been good to my family.

"I want to stay. I will always honour my contract. I don't think about all this speculation. It's a big pleasure to stay and enjoy the next season."
– Yaya Toure.

Toure's agent Seluk sparked speculation about his future just days after City lifted the Barclays Premier League title - claiming Toure was hurt by the club's failure to mark his birthday - despite a video on the club's website showing Toure being presented with a birthday cake.

Further stories followed as Seluk claimed his client had been shown a lack of respect by City, and he was strongly linked with Paris St Germain before, in recent days, rivals Manchester United emerged as another possible destination.

But Toure described the speculation as "disappointing" as he said he owed a debt to City fans.

"Everything is fine now," he said. "There was a lot of speculation, you know. I think sometimes it's quite disappointing. I need to do something for the fans, it's important to let them know. They've done a lot for me. The team is preparing well and we will try to win again next season."

Seluk, who spoke before Toure, had said: "I would like to say Yaya will stay at City. He won't go to any club. Everybody can stop speculation about this.

"Yaya will stay at Manchester City 100 per cent. He has a contract, he will work very hard and I hope this season he will be the best player in England."

Although Seluk is seen as the source of so much of the speculation - something he has a record for starting most summers, even before Toure signed for City - Toure backed his agent.

"He's quite strong sometimes, but he's a very good guy," he said. "To be honest, we never wanted to talk about money. There are more important things than money. To be happy, healthy. Respect as well is very important."

Seluk was even able to laugh at some of the more surreal stories that have come out in recent weeks.

"I hope now everybody will have a very friendly relationship," he said. "I hope his next birthday they will celebrate together."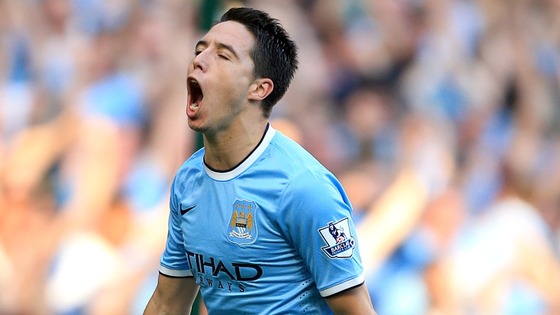 Samir Nasri has signed a new five-year deal with Manchester City, the club have announced.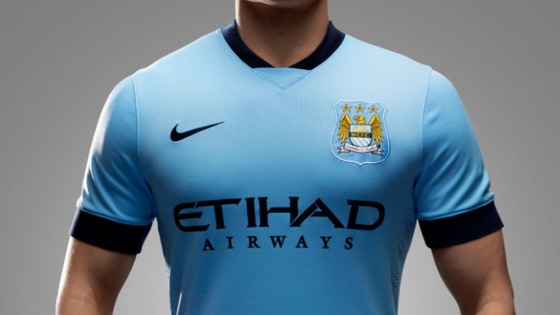 The new Manchester City kit for the 2014/15 season has been unveiled by Nike. The club say the new home kit for this 'embodies this pioneering spirit of innovation with a fast and sleek new look'.
The streamlined shirt has dark blue cuffs and collar with a v-neck design. The new shorts are blue with a dark blue. Inside the back of the neck is a dark blue tab with the 'We are City' in field blue.
The Blues will showcase their new strip with two friendlies in Scotland before their US tour.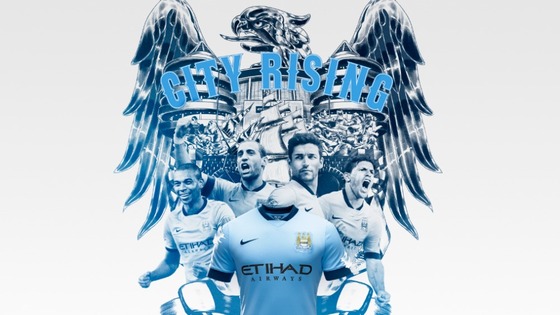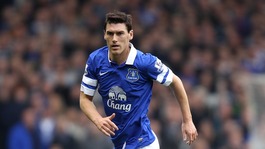 Everton are expected to hold further talks with midfielder Gareth Barry this week over a permanent deal at Goodison Park.
Read the full story
Advertisement
Manchester City have today announced phase two of the Etihad stadium expansion.
It will see a further three rows of seats built pitch-side and take total capacity to just over 55000.
Watch a spectacular fly-through video showing the entire construction process:
The club says that work began in March 2014 to add around 6000 seats to the South Stand and both projects are due to complete in time for the start of the 2015/16 Barclays Premier League season.
Demand has soared from fans hoping to secure a seat following the news of the South Stand expansion, and the waiting list for new seasoncards now stands at 7,500.
Planning permission has also been granted for a third phase which could see a further 6000 seats and a total capacity of around 61000, making the Etihad the second largest stadium in the Premier League.
Tom Glick, Chief Commercial Officer, said:
"We have always been committed to bringing fans closer to Manchester City, to the players and to the pitch.
Whether that's through digital innovation, community work, international tours, or as in this case, physically allowing fans to be right next to the action, it is our top priority.
We are already looking forward to seeing the expanded stadium in action for the 15/16 season."
For nine months of 2013 Manchester City held a free exhibition on the Etihad Campus in order to consult with local residents, fans and other stakeholders.
The decision to increase the capacity of the Etihad Stadium has enabled the Club to provide even more seasoncards and at the same time to improve the on-site hospitality offering.
As with all of the Club's infrastructure projects, the expansion provides both employment and procurement opportunities for the local community.
Approximately 160 people will be employed through the project at its peak and up to 110 match day jobs will be created in these first phases.
The work begins with immediate effect and will continue throughout the 2014/15 season.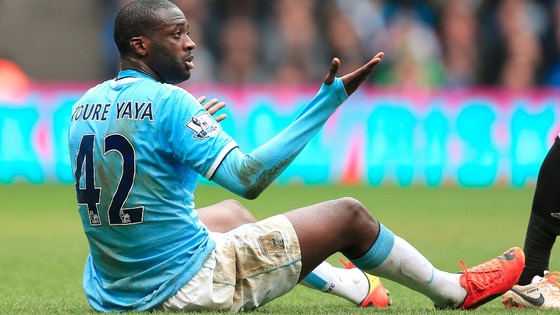 Manchester City midfielder Yaya Toure claims the club were unwilling to let him spend time with his dying brother Ibrahim before joining their post-season trip to Abu Dhabi.
Ibrahim Toure, who had been suffering from cancer, died in Manchester last week at the age of 28.
After the news emerged, his brothers Yaya and Liverpool defender Kolo Toure decided to stay in Brazil, where they have been with the Ivory Coast squad at the World Cup.
But on www.francefootball.fr, Yaya Toure has been quoted as saying he had wanted to be with Ibrahim before joining up with the national team - and that he could not due to City's Barclays Premier League title celebrations.
He said: "City did not want to give me a few days.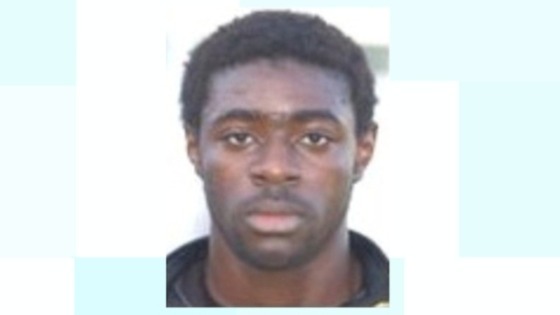 "In retrospect, I regret not having insisted. For not making them respect me.
"However, my employers knew that I was suffering for a few months seeing my brother's health decline."
Toure also said of Ibrahim: "He was my confidant, my best friend too."
City have declined to comment on Toure's remarks, although it is understood the club have always granted compassionate leave requests in the past.
City have declined to comment on Toure's remarks, although it is understood the club have always granted compassionate leave requests in the past.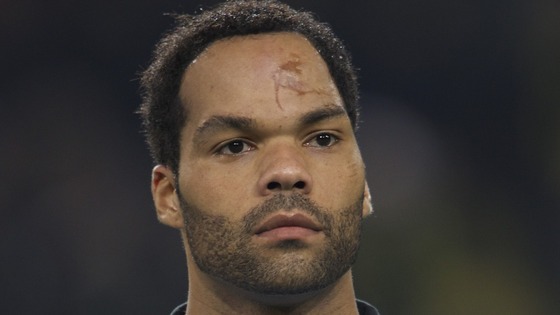 Manchester City defender Joleon Lescott is reported to be undergoing a medical ahead of a proposed move to West Brom.
New Albion head coach Alan Irvine confirmed on Wednesday the midlands outfit were in negotiations over signing Lescott, who is out of contract this summer after five years with City, and it appears the deal is now moving closer.
The 31-year-old former Everton and Wolves centre-back looks set to become Irvine's first recruit since the Scot's appointment as Baggies boss at the weekend.
He worked previously with Lescott during his time on the coaching staff at Everton.
Irvine was the Toffees' assistant manager when the centre-back joined them in 2006 from Wolves - the club Lescott began his career at and West Brom's derby rivals.
Lescott has been linked with other Barclays Premier League sides, including Hull and Stoke, but it seems being reunited with Irvine is what lies ahead for the Birmingham-born player.
He made only 10 top-flight appearances for City in their title-winning campaign last term.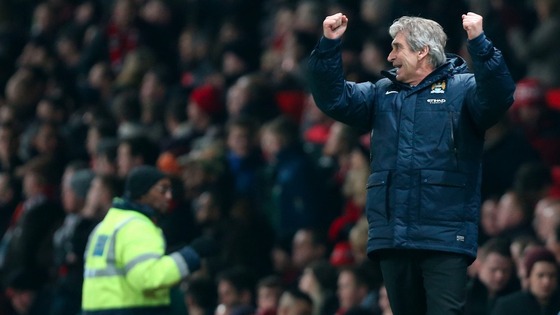 Premier League champions Manchester City will play Hearts in a pre-season friendly as part of the Scottish club's Main Stand centenary celebrations.
The game, which will be preceded by an open training session involving both teams at Tynecastle, will take place on July 18.
City will then fly to the United States for friendlies against Sporting Kansas City, AC Milan, Liverpool and Olympiacos before returning for the Community Shield against FA Cup winners Arsenal on August 10.
Load more updates
Back to top