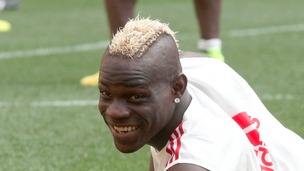 Liverpool boss Brendan Rodgers has indicated he sees signing Mario Balotelli as a risk but one worth taking.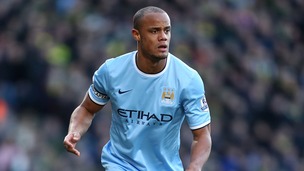 Manchester City captain Vincent Kompany has signed a new five-year contract with the Premier League champions, the club announced.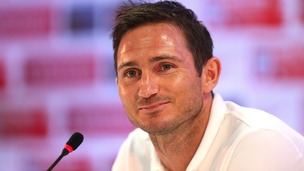 Frank Lampard will join up with Manchester City next week as he begins a loan spell with the Barclays Premier League champions.
Live updates
Yaya Toure has caused confusion over his future at Manchester City, by first dismissing reports he might leave the club, but then endorsing the comments made by his agent.
Earlier, Toure brushed off claims he might leave the Etihad because the club "didn't care" about him.
The midfielder made a joke about the club not acknowledging his birthday, and said to fans: "judge my commitment... by my performances".
Toure then, however, tweeted support for the statements his agent made, including there being a "big possibility" he could leave the club.
My agent was trying to make a point here on my behalf, joke aside.It seems important for me to make a statement..i am going to do so.
Everything dimitry said is true . He speaks for me . I will give an interview after world cup to explain
Yaya Toure has responded to claims he wants to leave Manchester City.
The midfielder tweeted a joke about a birthday card from the club getting "lost in the post", after claims from his agent that City "don't care" about the player.
Thanks for all the birthday messages today. Card from City just arrived... Must have got lost in the post. Haha
Jokes aside. Please do not take words that do not come out of MY mouth seriously. Judge my commitment to @mcfc by my performances.
Advertisement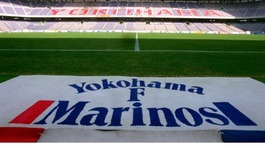 Manchester City have expanded their global portfolio by buying a a minority stake in Japanese J-League club Yokohama F Marinos.
Read the full story
Yaya Toure's agent claims the midfielder may leave Barclays Premier League champions Manchester City this summer.
Dimitry Seluk claims City have not made Toure feel valued and appreciated, especially on his 31st birthday which clashed with a party in Abu Dhabi to celebrate City's title win.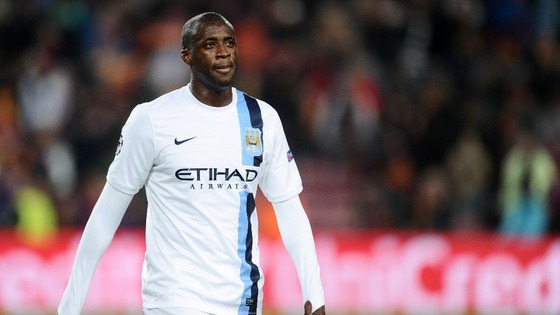 Seluk told The Sun: "There's a big possibility Yaya will leave this summer.
"What happened at his birthday meant the club don't care about him. It was proof.
"In a normal team, his team-mates and club would at least give him good wishes.
"He's very upset and he started thinking of leaving the club. And he will leave if things carry on like this.
"It's not a question of money or contract, believe me. He has everything he needs. For Yaya what is the most important thing is human relationships.
"When your best worker has his birthday from time to time it's not bad to shake his hand. To make him feel valued and appreciated. They don't give any attention to Yaya.
"Toure signed a new four-year deal with City last season.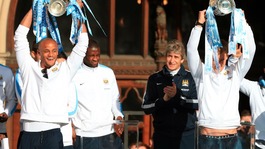 Manchester City insist UEFA sanctions limiting spending on transfers next season will not have a major impact on their campaign.
Read the full story
Manchester City fined
Manchester City says it has decided to enter into a compromise agreement with UEFA over a breach of financial fair play rules.
It comes after the club was fined £49million and handed a reduction in their Champions League squad for next season from 25 to 21 players.
The club said expenditure on new players for the upcoming summer transfer window, on top of income from players it might sell, will be limited to 60million euros but that this will have no material impact on planned transfer activity.
"The wage bill of the whole club (playing and non-playing staff) for 2014-15 will need to remain at the same level as that of 2013-14 season.

"It is important to note that additional bonuses for performances can be paid outside this number. Importantly, in reality, the existing MCFC business plan sees a natural decline in that wage bill.

"The nature of conditions that will result in the lifting of sanctions means that the club expects to be operating without sanction or restriction at the commencement of the 2015-16 season."
– Manchester City statement
Advertisement
Manchester City fined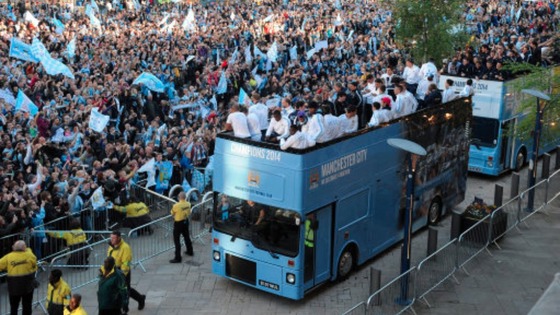 Manchester City have been fined 60 million Euros (£49million) and handed a reduction in their Champions League squad for next season from 25 to 21 players for breaching UEFA's financial fair play rules.
UEFA announced the sanctions in a statement - but City will have 40million euros of the fine returned if the Premier League champions comply with spending controls agreed with UEFA.
Manchester City have accepted the sanctions, which also include a salary freeze on their Champions League squad for the next two seasons, and to "significantly limit spending in the transfer market for seasons 2014/2015 and 2015/2016", said UEFA in a statement.
Samir Nasri has threatened to quit international football after being overlooked for a second successive World Cup by France.
The Manchester City playmaker was controversially left out of coach Didier Deschamps' 23-man squad for this summer's tournament in Brazil, and was not even among the seven potential replacements.
The 26-year-old had been expecting the snub but claims it is still difficult to take, coming after a superb season in which he helped City win the Barclays Premier League and Capital One Cup.
Man United received small consolation for surrendering their Premier League title to Manchester City by earning almost £30m more than when they lifted the trophy.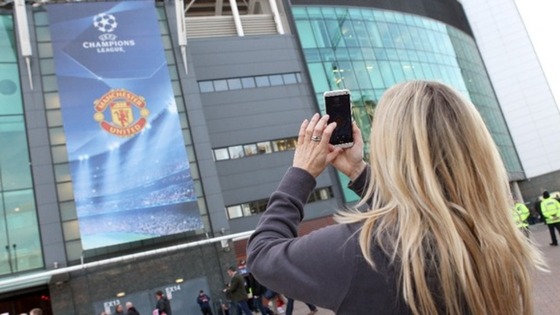 United received £60.8m in winning the 2012-13 title and £89.1m in finishing seventh a year later as City triumphed for a second time in three years.
City earned £96.5m as champions - almost £36m more than United's last term - but second-placed Liverpool were the top earners with £97.5m as a consequence of more of their games being screened live by broadcasters.
Manuel Pellegrini's men appeared in 25 games broadcast in the UK by either Sky Sports or BT Sport, compared to Liverpool's 28.
Third-placed Chelsea, United and Arsenal also appeared in 25 live televised games and Cardiff were one of eight teams to appear in 10 live matches.
Liverpool top earners in this year's Premier League campaign
Liverpool £97,544,336
Manchester City £96,578,329
Chelsea £94,106,163
Arsenal £92,870,080
Tottenham £89,663,884
Manchester United £89,161,831
Everton £85,027,727
Newcastle £77,379,252
Southampton £76,915,298
Stoke £75,679,215
Swansea £74,173,056
West Ham £73,671,003
Crystal Palace £73,207,049
Aston Villa £72,666,897
Sunderland £71,700,890
Hull £67,026,634
West Brom £65,790,551
Norwich £64,554,468
Fulham £63,318,385
Cardiff £62,082,302
Total £1,563,117,350
Load more updates
Back to top