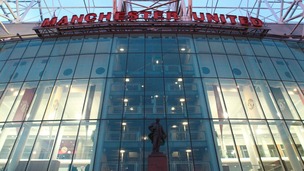 Manchester United take on Valencia CF in major pre season event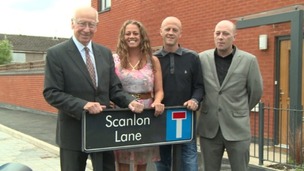 Sir Bobby Charlton has officially unveiled a new road named in honour of former Manchester United team-mate Albert Scanlon.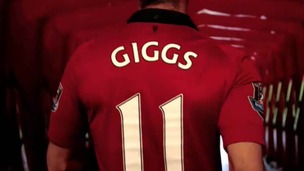 A new ITV documentary focuses on Ryan Giggs becoming the interim manager of Manchester United and his four games in charge at Old Trafford.
Live updates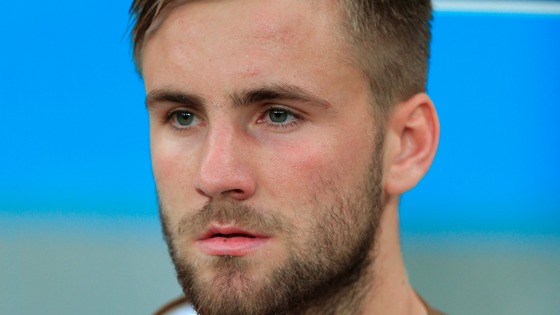 Manchester United have had to devise a special training programme to get Luke Shaw in shape for the start of the season.
Shaw had a fortnight off after the World Cup and he has arrived at United unfit, according to Louis van Gaal, who wants to see an improvement from the 19-year-old in the coming weeks.
Shaw, a £27million signing from Southampton, trained alone at the FedExField ahead of United's friendly against Inter Milan, which kicks off in the early hours of Wednesday morning.
Danny Welbeck, Wayne Rooney, Phil Jones and Chris Smalling, who all returned from World Cup duty on the same day as Shaw, were deemed fit enough to train with the squad.
But there are concerns that Shaw is off the pace.
"He needs to be fit and he is not very fit," the United boss said.
"Therefore he cannot perform what I want so first he has to be fit and has to train individually.
"I have spoken with him and we have made the programme. He agreed with me.
"We will have to see how long it takes (for him to get fit)."
Van Gaal is well within his rights to demand Shaw be fit for the season-opener against Swansea having shelled out such a big fee for the teenager.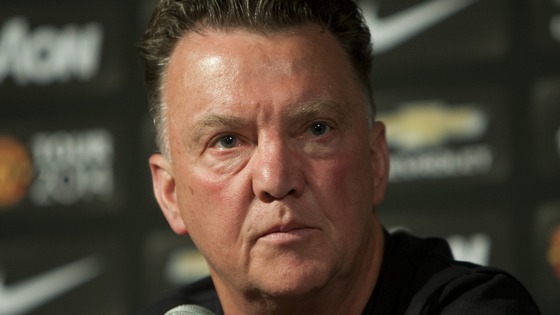 Having sold Alexander Buttner to Dynamo Moscow, Van Gaal has little cover for the England international, so he has had to rely on Ashley Young, Reece James and Tyler Blackett while on tour in the USA.
One area where Van Gaal is blessed with options is in the final third.
Juan Mata, Rooney and Welbeck have been his first choice attack in the 3-4-1-2 formation the Dutchman says he will use for the rest of the tour.
Javier Hernandez, Will Keane and Shinji Kagawa have also featured in the two matches in the States, but Wilfried Zaha is yet to kick a ball in anger on the trip.
The England international, who joined United from Crystal Palace for £15million last summer, will have to move out from the wings into the centre if he is to play any part in the coming season.
"When we play this system he has to play as a striker otherwise he cannot play," said Van Gaal, who confirmed Zaha would come on as a substitute against Inter.
With Adnan Januzaj and Robin van Persie to come back to training following their World Cup exploits, first-team opportunities also seem limited for Hernandez.
Van Gaal distanced himself from rumours of an imminent swap deal involving the Mexican and Inter's Fredy Guarin.
"I don't know anything about it," the former Barcelona manager said.
"I cannot tell you anything about that."
Van Gaal made the task ahead of Hernandez perfectly clear though.
"When he plays he will play in striker position and he has competition with Rooney, Van Persie, Welbeck, Will Keane, Zaha - a lot players," Van Gaal added.
Van Gaal took great pleasure in responding to a question from a Mexican reporter about Hernandez's fitness.
"We, the Dutch national team, beat Mexico in the second round of the World Cup. That's why he joined the squad later than the others," said the former Holland coach with a big smile.
"I wanted to say that to you. But I believe he is fit."
One person who will not participate in the rest of the tour is right-back Rafael, who has been sent home to recover from a groin injury he suffered in training last Friday.
Van Gaal is sure the Brazilian does not require surgery, but he could not say whether he would be back for the first game of the season against Swansea on August 16.
"I don't know (if he will be fit for the new season). We will wait and see," Van Gaal said.
"The player could have stayed in America but I think the treatment at the Aon training complex is much better.
"This way he can also work out his jet lag much earlier.
"Rafa agreed with me that he should go back. He is there already and he's started training."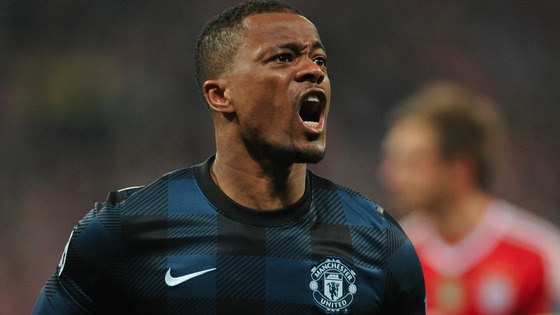 Manchester United have confirmed Patrice Evra's switch to Italian giants Juventus.
Patrice Evra has left #mufc to join Juventus. Everyone at the club would like to thank him for his many years of excellent service.
Evra: "Joining and playing for Manchester United has been a privilege and a dream come true." Read more: http://t.co/SJJMvRkYbg
Advertisement
Sir Alex Ferguson's updated autobiography, featuring new material, will be released in paperback on 23 October. More: http://t.co/AftQ5WLd7o
An updated release of Sir Alex Ferguson's autobiography is expected to reveal his views on David Moyes' short reign at Old Trafford.
According to United, the book has been updated to offer reflections on events at the clib since his retirement as well as his teachings at the Harvard Business School, a night at the Oscars and a boat tour around the Hebrides, where he passed unrecognised.
Louis van Gaal labels Manchester United 'biggest club in world'
Louis van Gaal says he will do his utmost for Manchester United but won't many any predicitons.
Louis van Gaal labels Manchester United 'biggest club in world'
Louis van Gaal labels Manchester United 'biggest club in world'
Louis van Gaal labelled Manchester United the biggest club in the world as he addressed the media for the first time since taking over at Old Trafford. The former Bayern Munich, Ajax and Barcelona boss, who was announced as David Moyes' successor in May, took his first training session on Thursday morning before addressing the size of the challenge ahead of him at United.
"I will do my best and that's what I can give. I cannot give predictions because you never know. It's the biggest club of the world, which I know already after two days. I have to adapt to this club. It shall not be easy, but I will do my utmost best. When you see my career, you can see what I have won and that is what I can say. The future shall show if I can do that again."
– Louis van Gaal, Manchester United Manager
Advertisement
Louis van Gaal labels Manchester United 'biggest club in world'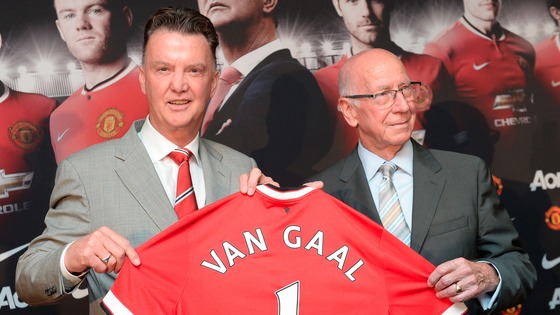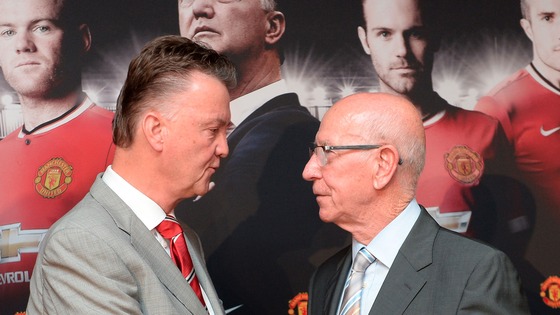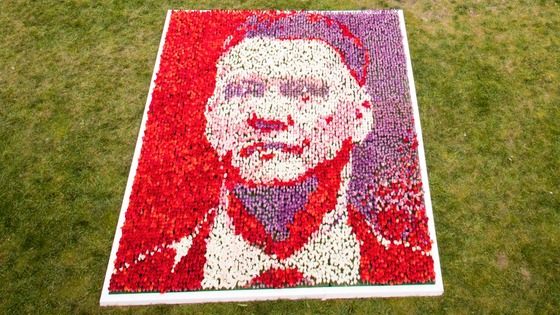 Louis Van Gaal has been welcomed to Manchester with a huge mural.
A team of expert florists made the 18ft x 12ft portrait using 25,000 red and white flowers shipped in from van Gaal's native Holland.
The portrait of the Dutchman's face can be seen at the National Football Museum in the city's Cathedral Gardens.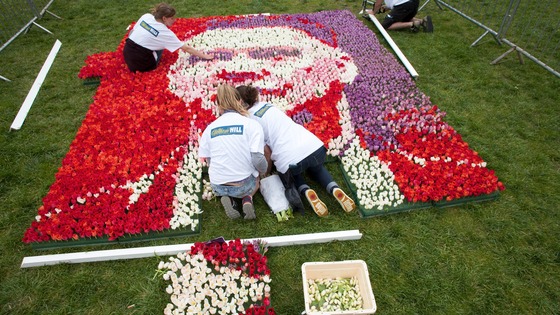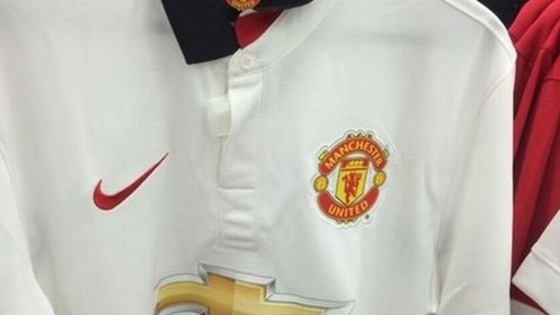 Manchester United's new away shirt has gone on sale- before it has even been officially unveiled by the club.
A fan spotted the error at a JD Sports Shop and posted a picture of it on Twitter.
@craigsmoothy tweeted: "@JDsportsfashion bristol are selling the united away shirt that's not supposed to be out yet@ManUtd@nikefootball"
The official JD Sports account @JDsportsfashion replied:
@craigsmoothy Hi Craig, we've informed the correct department of this error - Thanks!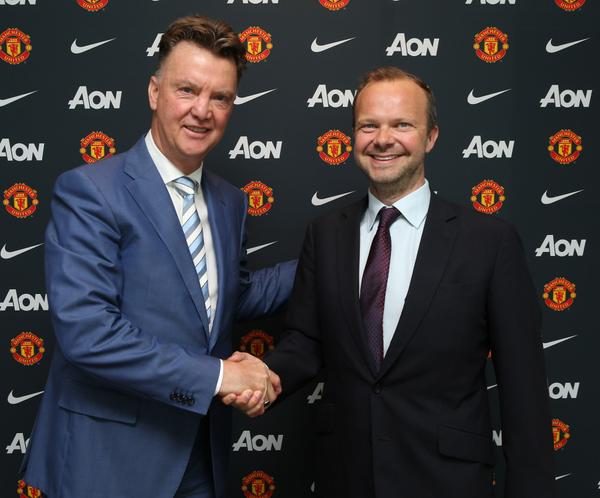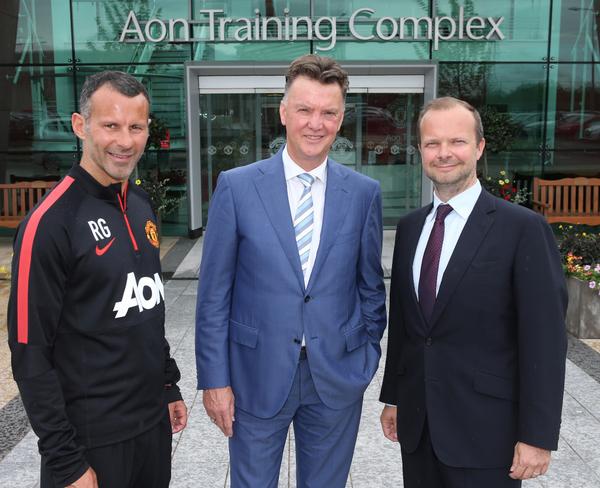 Load more updates
Back to top