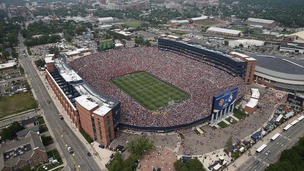 Manchester United beat European Champions Real Madrid 3-1 to maintain their excellent pre-season form.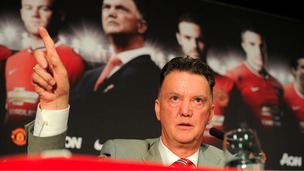 Louis van Gaal admits he may not sign any more new players because of Manchester United's impressive pre-season form.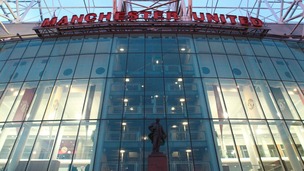 Manchester United take on Valencia CF in major pre season event
Live updates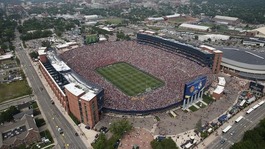 Manchester United beat European Champions Real Madrid 3-1 to maintain their excellent pre-season form.
Read the full story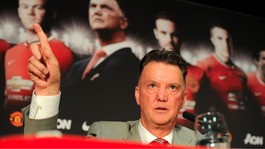 Louis van Gaal admits he may not sign any more new players because of Manchester United's impressive pre-season form.
Read the full story
Advertisement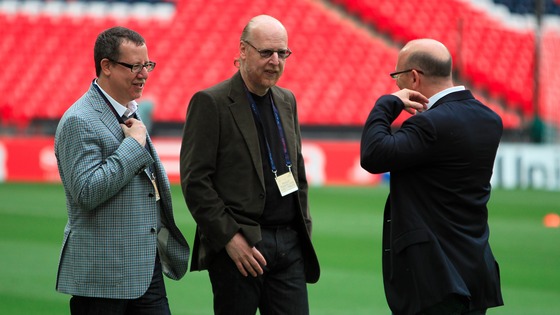 Manchester United's owners have announced plans to sell another five per cent - or eight million shares - in the club - which would see them earn around $150million (£89million).
And the Glazer family have warned potential investors that the club may fail to attract or retain top players and coaches if it fails to qualify for the Champions League again this coming season.
All the proceeds from the share sale will go to the Glazers' investment vehicle Red Football LLC and not to Manchester United - something that will fuel anger from fans' groups who have often claimed the Glazers are taking money out of the club.
It its prospectus, United has warned of the implications of missing out on the Champions League again and revealed that income from its new 10-year kit deal with Adidas will drop 30 per cent from £75million to £52.5million per year if it fails to qualify in two consecutive seasons.
United sacked David Moyes as manager after failing to make it into the elite European club competition last season, and the cost of his successor Louis van Gaal failing to do so again has been made clear to investors.
The prospectus says: "Because of the prestige associated with participating in the European competitions, particularly the Champions League, failure to qualify for any European competition, particularly for consecutive seasons, would negatively affect our ability to attract and retain talented players and coaching staff, as well as supporters, sponsors and other commercial partners.
"Failure to participate in the Champions League for two or more consecutive seasons would also reduce annual payments under the recently announced agreement with adidas by 30 per cent of the applicable payment for the year in which the second or other consecutive season of non-participation falls."
United's combined broadcasting and matchday revenue from Europe was £38.9million, £42.3million and £59.7million for 2013, 2012 and 2011, respectively.
Manchester United's shares, which rose sharply after the announcement of the adidas deal earlier in July, closed at $19.31 in New York on Wednesday.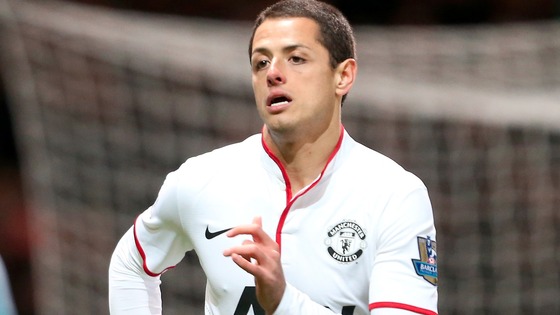 Javier Hernandez is unsure whether he will remain at Manchester United next year, but Atletico Madrid are willing to offer the Mexican an escape route from Old Trafford should he decide to leave.
Hernandez flew out to the United States to join the club's pre-season tour, but he has so far only made two brief substitute appearances.
Even though new manager Louis van Gaal likes to play with two strikers, Hernandez still faces stiff competition from Robin van Persie, Wayne Rooney, Danny Welbeck and Wilfried Zaha for a first-team place.
In a rushed interview following United's penalty shoot-out win over Inter Milan on Tuesday night, Hernandez was asked if he saw his future at Old Trafford.
"The future, only god knows," he said.
When pressed on his limited match time under Van Gaal, the striker responded: "There is competition here and I will continue to work hard as I always do."
Hernandez was an instant hit at United following his surprise move from home-town club Guadalajara in 2011.
But the signing of Van Persie and the emergence of Welbeck has caused the Mexican to start just 15 Premier League games in the last two seasons.
Van Gaal was asked after the friendly win in Washington whether he would consider selling Hernandez.
He replied: "That I cannot answer because he is a player of Manchester United at this moment."
The latter part of the answer seemed to suggest Hernandez could be on his way out of United.
There are plenty of interested parties, chief among them Atletico.
The Spanish champions have already brought in forwards Mario Mandzukic and Antoine Griezmann this summer to compensate for the departures of Diego Costa, David Villa and Adrian Lopez, but Diego Simeone revealed he is still looking for an extra forward.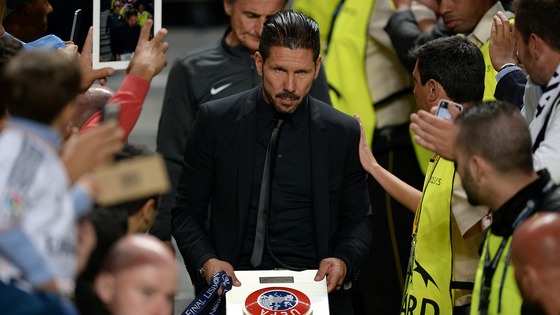 The Atletico coach thinks Hernandez would be an asset for his side.
"He's a vertical player. He's great in one-on-one situations and he's someone who could be useful to any team," the Atletico coach told a press conference in Mexico, ahead of his team's pre-season friendly with Club America.
"We are speaking to the sporting directors about the type of player we want and then it's up to them to bring the player in. With Javier Hernandez and lots of other great players, anything is possible. We can't close any door until the transfer window shuts."
Inter are also reported to be interested in Hernandez's signature.
Their defender Nemanja Vidic, who played alongside Hernandez at Old Trafford for three years, appears open to the idea of 'Chicharito' coming to Inter.
"He is a great player," Vidic said after Tuesday's game, which went to penalties after a goalless stalemate over 90 minutes.
"He is a Manchester United player but he can play in any team. He is a great professional. That is all I can say."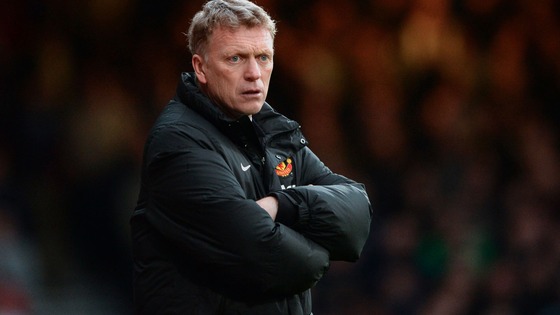 Former Manchester United manager David Moyes is in the clear after he was investigated over an alleged bar-room bust-up.
The Scot was spoken to by police after claims made by builder Josh Gillibrand, 23, that he had been attacked at a wine bar in Clitheroe, Lancashire.
Officers were called to the Emporium bar in the town following a report of the altercation on the evening of May 21.
It is understood Moyes, 51, had been socialising with his friend, Blackburn Rovers managing director Derek Shaw, a local businessman in the Ribble Valley.
Witnesses reported Moyes, who had been sacked by Manchester United the previous month, was abused by a group of drunken young men shortly before he entered the bar.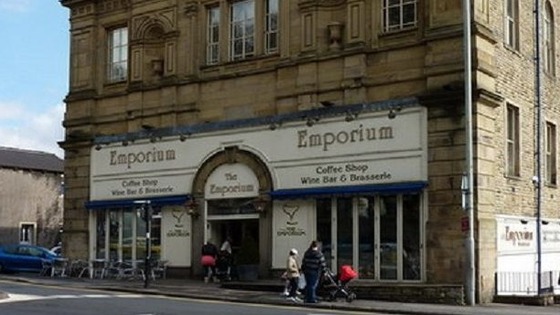 Mr Gillibrand, from nearby Dutton, denied that he or his friend were involved in the abuse but told The Sun he "felt like I was going to die", as trouble allegedly flared.
Police said at the time there were, "a number of differing accounts" of what happened.
Lancashire Police has confirmed no further action will be taken against any party.
A spokesman said: "After careful consideration of all the circumstances in this case it has been decided that no further action will be taken against anyone.
"A thorough investigation has been carried out and everyone identified as having been involved in this incident or having witnessed it have provided accounts to the police.
"All these accounts were given voluntarily, it has not been necessary to arrest any person. These accounts have been considered and it has been decided that this is the most appropriate course of action."
Moyes was dismissed by Manchester United last April following a mediocre season after he replaced the retiring Sir Alex Ferguson.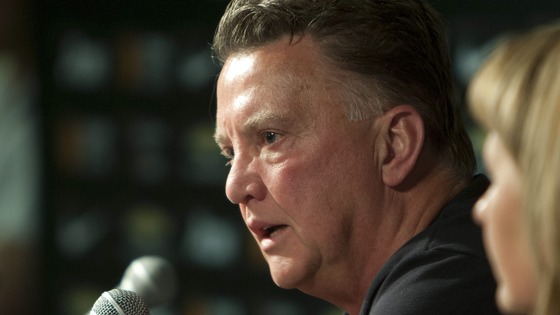 Louis van Gaal maintained his unbeaten record as Manchester United boss following a penalty shootout win over Inter Milan in Washington DC.
All five United penalty takers found the net in a 5-3 showdown that followed a 0-0 draw after 90 minutes.
United only registered one shot on target in the first half, but they upped their game after the break.
Substitute Wilfried Zaha, making his first appearance of the tour, was particularly impressive playing as a striker, as was Luke Shaw.
Zaha, and Tom Cleverley were unlucky not to be awarded penalties in normal time at the FedEx Field.
David de Gea only had one save to make during the match and he watched Marco Andreoli hit the bar from 12 yards, which allowed Darren Fletcher to fire home the winner.
Fletcher, Ashley Young, Javier Hernandez, Cleverley and Shinji Kagawa all scored fine penalties.
It was a far better performance from 12 yards than the dismal 2-1 shootout defeat to Sunderland under David Moyes last year.
After beating Roma last week, United now have one foot in the final of the International Champions Cup, where they could face Manchester City.
It was an exciting end to a match that offered very little at the start.
The only flash point of the first half came when Phil Jones got in front of his marker to meet Juan Mata's corner, and Samir Handanovic saved acrobatically before smothering the ball.
Wayne Rooney cleared the bar and Juan Mata also belted a 25-yard shot just wide, but otherwise Handanovic had nothing to do.
United were passing the ball well, but they lacked energy in the final third.
Van Gaal looked to inject life into the match by bringing on eight players at half-time.
The likes of Rooney, Ander Herrera and Mata came off and Kagawa, Nani and Cleverley came on.
Shaw, who Van Gaal declared was unfit on the eve of the game, was given a chance to prove himself.
Another second-half substitute with something to prove, Zaha, made an early impact, racing through the Inter defence before former United centre-back Nemanja Vidic came to the rescue with a last-gasp intervention.
It proved to be the Serb's last significant act as he was substituted with 18 minutes to go.
Cleverley volleyed a shot just over the bar as United upped their game in the final quarter of the match.
Juan Pablo Carrizo parried Nani's effort from the close range and the ball fell to Kagawa, but he was blocked by Danilo D'Ambrosio.
Zaha's tidy step-over took him into the box, but he was brushed off the ball. The former Crystal Palace man appealed for a penalty but Edvin Juisevic waved play on.
The referee denied United another penalty moments later when Andreoli swept Cleverley's legs from underneath him.
Van Gaal brought on Hernandez for Nani, who had only been introduced at half-time.
Van Gaal strode the touchline and shouted towards the referee when he gave a foul against Cleverley when he won the ball.
De Gea was called into action for the first time when he saved well from Fredy Guarin's free-kick.
Zaha almost snatched a winner for United in normal time after a mazy run into the box.
When penalties came, United's takers were all fearless. Inter's were too, until Andreoli stepped up and hammered the ball against the bar.
Advertisement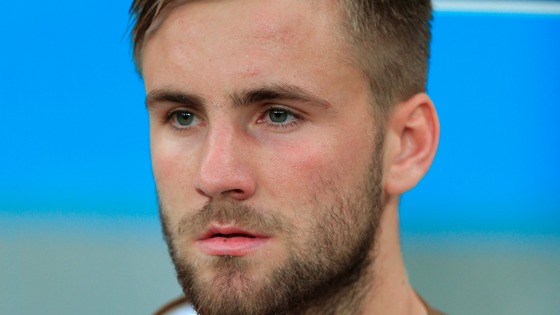 Manchester United have had to devise a special training programme to get Luke Shaw in shape for the start of the season.
Shaw had a fortnight off after the World Cup and he has arrived at United unfit, according to Louis van Gaal, who wants to see an improvement from the 19-year-old in the coming weeks.
Shaw, a £27million signing from Southampton, trained alone at the FedExField ahead of United's friendly against Inter Milan, which kicks off in the early hours of Wednesday morning.
Danny Welbeck, Wayne Rooney, Phil Jones and Chris Smalling, who all returned from World Cup duty on the same day as Shaw, were deemed fit enough to train with the squad.
But there are concerns that Shaw is off the pace.
"He needs to be fit and he is not very fit," the United boss said.
"Therefore he cannot perform what I want so first he has to be fit and has to train individually.
"I have spoken with him and we have made the programme. He agreed with me.
"We will have to see how long it takes (for him to get fit)."
Van Gaal is well within his rights to demand Shaw be fit for the season-opener against Swansea having shelled out such a big fee for the teenager.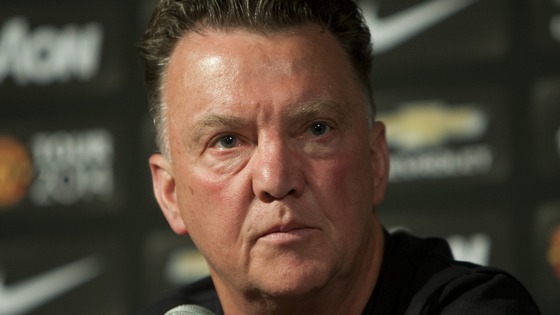 Having sold Alexander Buttner to Dynamo Moscow, Van Gaal has little cover for the England international, so he has had to rely on Ashley Young, Reece James and Tyler Blackett while on tour in the USA.
One area where Van Gaal is blessed with options is in the final third.
Juan Mata, Rooney and Welbeck have been his first choice attack in the 3-4-1-2 formation the Dutchman says he will use for the rest of the tour.
Javier Hernandez, Will Keane and Shinji Kagawa have also featured in the two matches in the States, but Wilfried Zaha is yet to kick a ball in anger on the trip.
The England international, who joined United from Crystal Palace for £15million last summer, will have to move out from the wings into the centre if he is to play any part in the coming season.
"When we play this system he has to play as a striker otherwise he cannot play," said Van Gaal, who confirmed Zaha would come on as a substitute against Inter.
With Adnan Januzaj and Robin van Persie to come back to training following their World Cup exploits, first-team opportunities also seem limited for Hernandez.
Van Gaal distanced himself from rumours of an imminent swap deal involving the Mexican and Inter's Fredy Guarin.
"I don't know anything about it," the former Barcelona manager said.
"I cannot tell you anything about that."
Van Gaal made the task ahead of Hernandez perfectly clear though.
"When he plays he will play in striker position and he has competition with Rooney, Van Persie, Welbeck, Will Keane, Zaha - a lot players," Van Gaal added.
Van Gaal took great pleasure in responding to a question from a Mexican reporter about Hernandez's fitness.
"We, the Dutch national team, beat Mexico in the second round of the World Cup. That's why he joined the squad later than the others," said the former Holland coach with a big smile.
"I wanted to say that to you. But I believe he is fit."
One person who will not participate in the rest of the tour is right-back Rafael, who has been sent home to recover from a groin injury he suffered in training last Friday.
Van Gaal is sure the Brazilian does not require surgery, but he could not say whether he would be back for the first game of the season against Swansea on August 16.
"I don't know (if he will be fit for the new season). We will wait and see," Van Gaal said.
"The player could have stayed in America but I think the treatment at the Aon training complex is much better.
"This way he can also work out his jet lag much earlier.
"Rafa agreed with me that he should go back. He is there already and he's started training."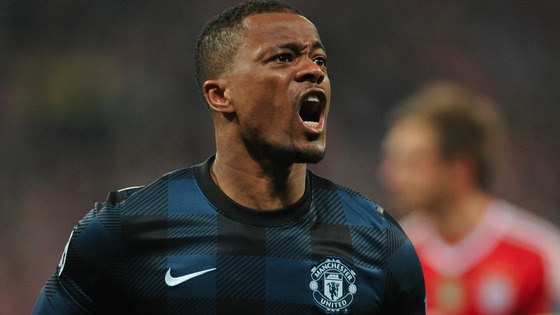 Manchester United have confirmed Patrice Evra's switch to Italian giants Juventus.
Patrice Evra has left #mufc to join Juventus. Everyone at the club would like to thank him for his many years of excellent service.
Evra: "Joining and playing for Manchester United has been a privilege and a dream come true." Read more: http://t.co/SJJMvRkYbg
Sir Alex Ferguson's updated autobiography, featuring new material, will be released in paperback on 23 October. More: http://t.co/AftQ5WLd7o
An updated release of Sir Alex Ferguson's autobiography is expected to reveal his views on David Moyes' short reign at Old Trafford.
According to United, the book has been updated to offer reflections on events at the clib since his retirement as well as his teachings at the Harvard Business School, a night at the Oscars and a boat tour around the Hebrides, where he passed unrecognised.
Louis van Gaal labels Manchester United 'biggest club in world'
Louis van Gaal says he will do his utmost for Manchester United but won't many any predicitons.
Load more updates
Back to top