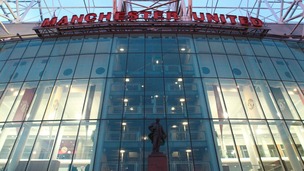 Manchester United take on Valencia CF in major pre season event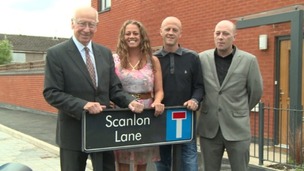 Sir Bobby Charlton has officially unveiled a new road named in honour of former Manchester United team-mate Albert Scanlon.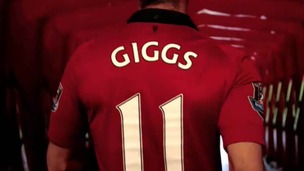 A new ITV documentary focuses on Ryan Giggs becoming the interim manager of Manchester United and his four games in charge at Old Trafford.
Live updates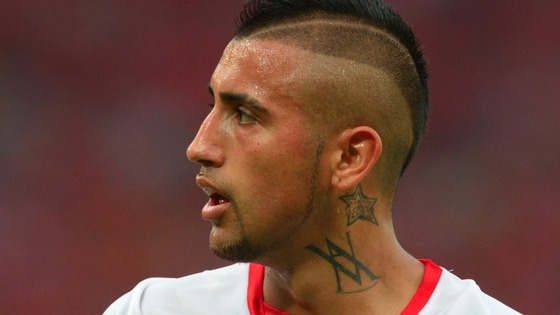 Arturo Vidal will not panic if nothing comes of a proposed move to Manchester United, pointing out he is already at a "great team" in Juventus.
The Chile international has been heavily linked with a move to Old Trafford as United look to rebuild under new coach Louis van Gaal following a dismal season that saw them miss out on European football for the first time in 25 years.
However, recent speculation suggests United's interest in the 27-year-old has cooled due to Juve's reported £35million valuation of the midfielder.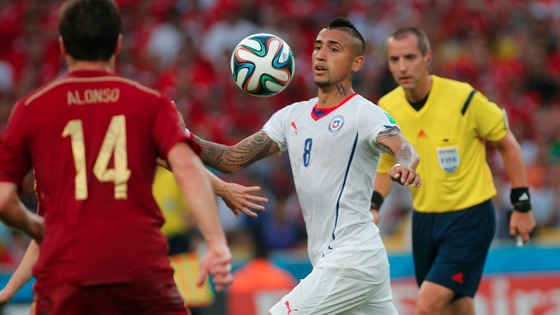 If that is the case, and Vidal does not end up at United, then the former Bayer Leverkusen and Colo-Colo player admits he will be happy to stay at Juve - although he says his focus right now is on enjoying his post-World Cup break and not thinking about his future.
He was quoted as saying on www.chilevision.cl: "I'm not thinking of where I'm going to go, I want to take advantage of my holidays with the people I love. Right now I'm thinking of other things. Afterwards, when I arrive in Italy, I'll see.
"I'm already at a great team, Juventus, so I will be just as calm if the Manchester United option falls through."
United, who on Monday announced a £750million sponsorship deal with adidas, have already made two big-money signings this summer in defender Luke Shaw and midfielder Ander Herrera but are being linked with a host of other players.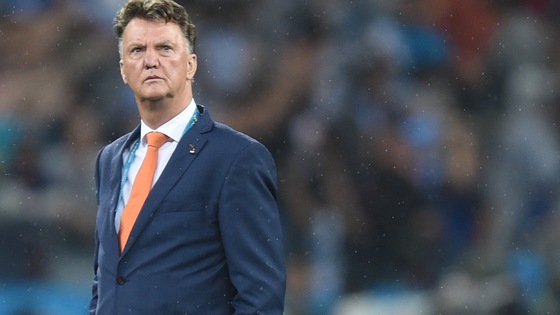 Louis van Gaal says he is relishing the opportunity to manage Manchester United after leading the Netherlands to third place at this summer's World Cup in Brazil.
The 62-year-old Dutchman is refusing to go on holiday and will have just two days off at home before officially taking charge this week.
He told MUFC.co.uk: "That is no problem for me, I don't need a holiday"
"It's great to have such an exciting challenge. To work daily with young people is something that I don't need time off for."
He added: "I hope at Man United I can do my best. I will do my best. Whether that's enough for the fans I will wait and see, but I genuinely hope that will be the case."
Advertisement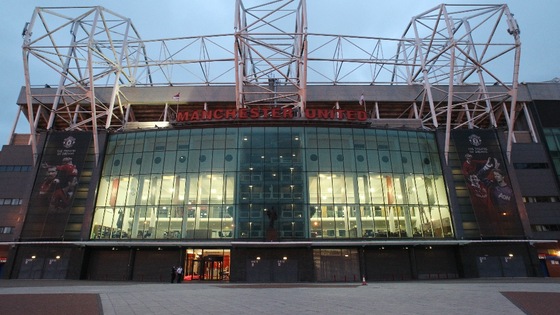 Manchester United have agreed a £70m per year deal with Adidas.
The ten year deal comes after sports brand Nike last week confirmed they would not extend their contract with United beyond the end of next season.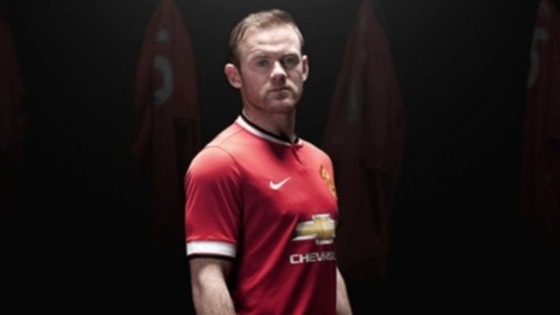 The contract serves as a boost for United as new manager Louis van Gaal gets set to begin his reign in charge after steering Holland to a third placed finish at the World Cup.
Manchester United prepare for a new season
Louis van Gaal's first game in charge of Manchester United will be on Tuesday, August the 12th when the Reds face Valencia in a pre-season friendly at Old Trafford.
Van Gaal's dream of leading the Netherlands to World Cup glory ended last night as his side were beaten by Argentina on penalties in the semi finals.
He still has a third placed play-off to get through on Saturday before he officially takes charge at Old Trafford.
The match against Valencia has been billed Reunited 14. It'll see the club's new signings Luke Shaw and Ander Herrera make their debuts and Ryan Giggs take his place on the bench as assistant manager.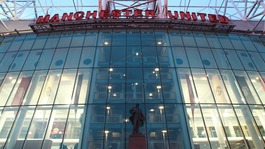 Nike not renewing Manchester United kit deal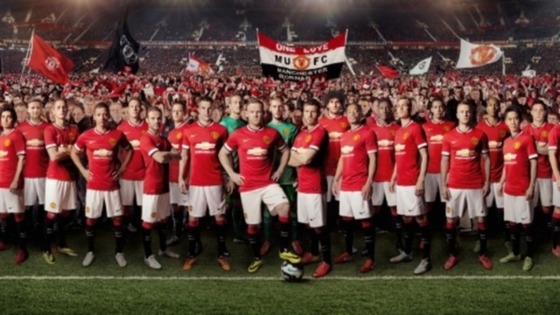 Nike has confirmed it will not renew its kit deal with Manchester United at the end of next season.
The American sportswear giant has walked away from negotiations with the club as it felt United were demanding too much money.
A Nike statement released to Press Association Sport on Tuesday confirmed the company had decided against renewing the 13-year kit deal, which was signed in 2002.
The Nike statement read: "Manchester United is a great club with passionate fans.
"We are proud to have partnered with them for the last 12 years and will continue to sponsor the club until the end of the 2014/15 season.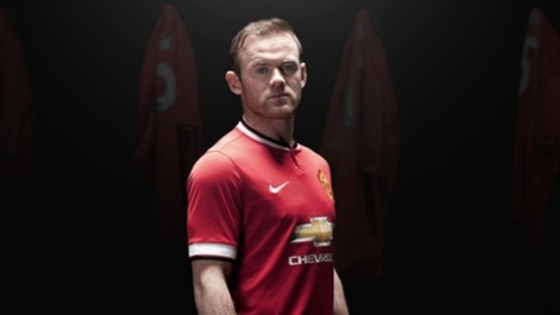 "Any partnership with a club or federation has to be mutually beneficial and the terms that were on offer for a renewed contract did not represent good value for Nike's shareholders.
"We look forward to a successful final season with the club."
Reports have suggested adidas is in pole position to clinch a deal which could see the club earn £60million a year from 2015.
Nike's original deal was worth £303million, with extra income from a profit share agreement from merchandise sold worldwide.
On Monday, United unveiled their new home kit for the 2014-15 season - which will be the last designed by Nike and the first to bear the logo of new sponsor Chevrolet.
United announced they would be entering a seven-year agreement - worth a reported £53million per season - with the US car giant from this summer back in 2012.
Read more: Manchester United's new home kit revealed.
Advertisement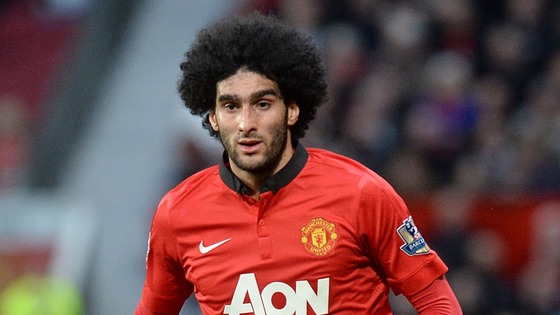 Marouane Fellaini will not give up on his United career without a fight and is ready to convince Louis van Gaal he has a future at Old Trafford, the Manchester Evening News reported today.
It's been claimed van Gaal has sent word back from Brazil he wants executive vice chairman Ed Woodward to set up a sale for the Belgian midfielder as he attempts to clear the decks at Old Trafford before starting work after the World Cup.
But M.E.N. Sport reported no such message has been passed on and the 26-year-old's exit has not been on the agenda, neither has talk of a reported £22m move to Juventus.
Manchester United's new home kit revealed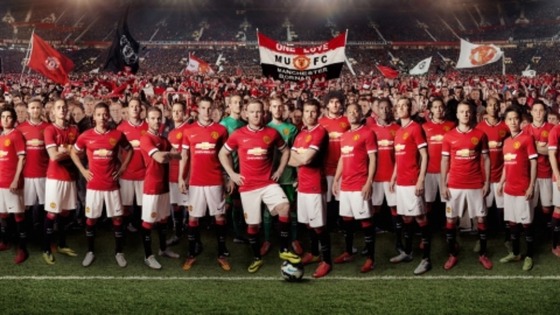 Manchester United unveiled their home kit for the 2014/15 season saying it "proudly embodies the club's purest and most authentic identity – the iconic red, white and black colours that are instantly recognised around the world".
The strip, which coincides with the start of a new era under manager Louis van Gaal, is designed by Nike and is the first to bear the logo of new sponsor Chevrolet.
United have a seven-year agreement - worth a reported £53million per season - with the US car giant.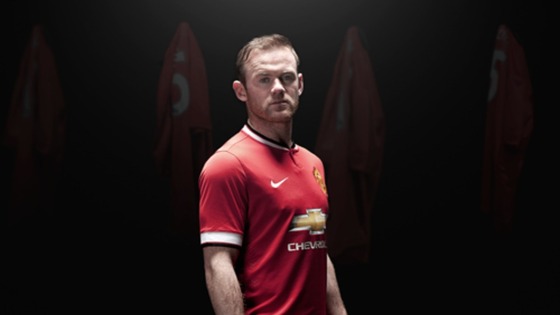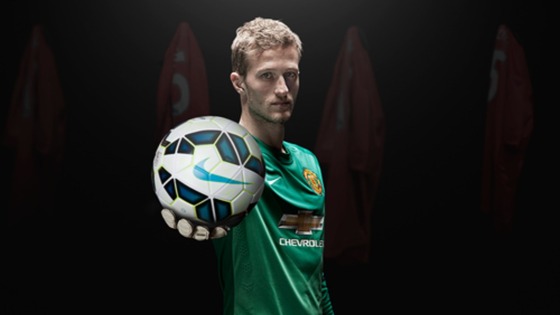 The shirt marks the return of the white collar, which for the first time is a ribbed crew neck design.
The collar also has a subtle chevron finish, replicating the pattern used on the chest of United shirts from the early 20th century and in more recent times.
A hidden button in the collar is unique to the shirt – red with a black trim and engraved with the club name – while there is a small label inside the back of the neck with the message "Youth, Courage, Greatness" to represent the club's values.
Manchester United's new home kit revealed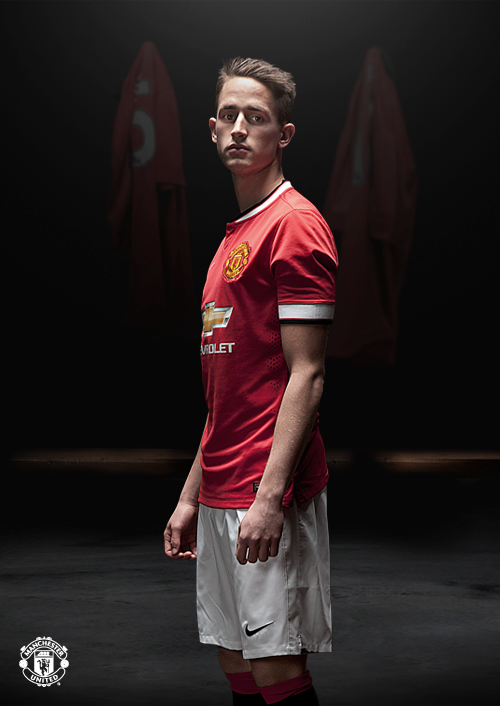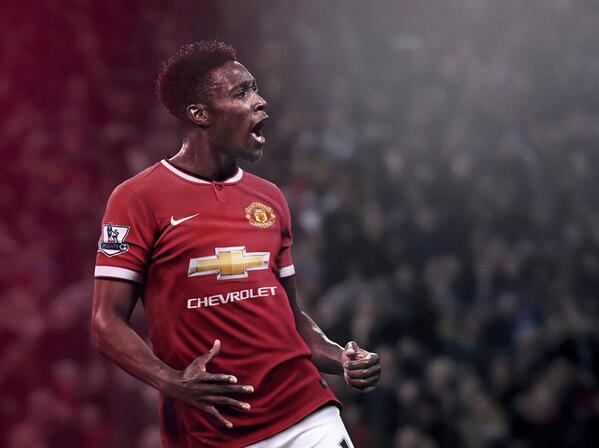 Coleen Rooney has tweeted that her suitcases had been "ransacked" when they arrived late for a holiday in Las Vegas.
Coleen, the wife of Manchester United and England star Wayne, appeared upset when she said bags, shoes, bikinis as were taken.
Feel sick..... just received my 4 cases 2 days late from BA Heathrow to Las Vegas. Opened them all and they have been completely ransacked.
Bags, shoes, bikinis, clothes, toiletries, underwear, pj's, make up, toiletries taken. Disgusting & the customer service getting is terrible
And you can stick all the sarcastic comments about money. It's not all about money it's about people going through my personal stuff and
Coleen also fought back against "sarcastic" trolls who mocked her plight, saying it wasn't about money.
"It's about people going through my personal stuff and taking stuff that I need for my holiday," she said.
Load more updates
Back to top