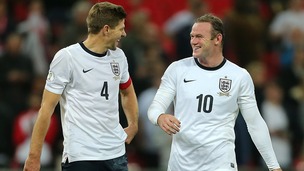 Steven Gerrard has backed Wayne Rooney to succeed him as England captain.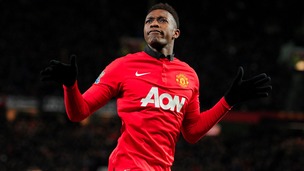 Danny Welbeck looks set to leave Manchester United.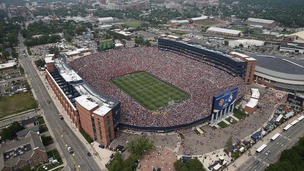 Manchester United beat European Champions Real Madrid 3-1 to maintain their excellent pre-season form.
Live updates
Sir Alex Ferguson's updated autobiography, featuring new material, will be released in paperback on 23 October. More: http://t.co/AftQ5WLd7o
An updated release of Sir Alex Ferguson's autobiography is expected to reveal his views on David Moyes' short reign at Old Trafford.
According to United, the book has been updated to offer reflections on events at the clib since his retirement as well as his teachings at the Harvard Business School, a night at the Oscars and a boat tour around the Hebrides, where he passed unrecognised.
Louis van Gaal labels Manchester United 'biggest club in world'
Louis van Gaal says he will do his utmost for Manchester United but won't many any predicitons.
Advertisement
Louis van Gaal labels Manchester United 'biggest club in world'
Louis van Gaal labels Manchester United 'biggest club in world'
Louis van Gaal labelled Manchester United the biggest club in the world as he addressed the media for the first time since taking over at Old Trafford. The former Bayern Munich, Ajax and Barcelona boss, who was announced as David Moyes' successor in May, took his first training session on Thursday morning before addressing the size of the challenge ahead of him at United.
"I will do my best and that's what I can give. I cannot give predictions because you never know. It's the biggest club of the world, which I know already after two days. I have to adapt to this club. It shall not be easy, but I will do my utmost best. When you see my career, you can see what I have won and that is what I can say. The future shall show if I can do that again."
– Louis van Gaal, Manchester United Manager
Louis van Gaal labels Manchester United 'biggest club in world'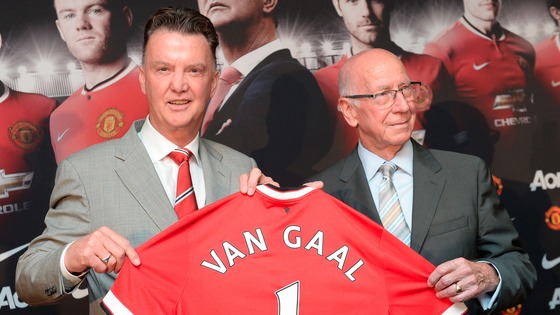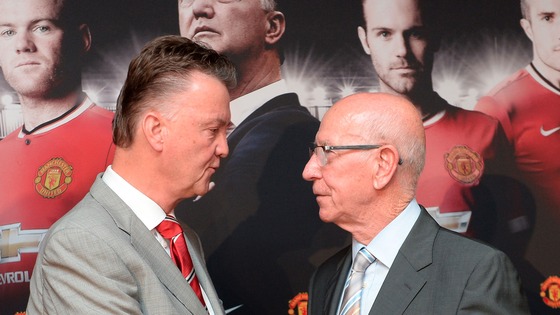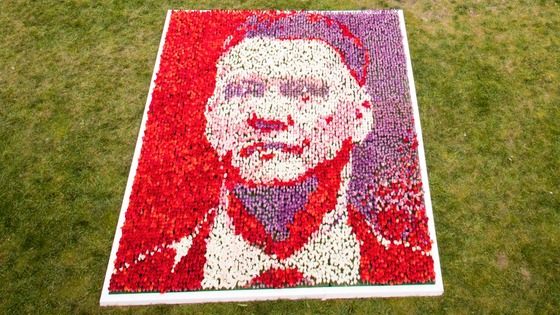 Louis Van Gaal has been welcomed to Manchester with a huge mural.
A team of expert florists made the 18ft x 12ft portrait using 25,000 red and white flowers shipped in from van Gaal's native Holland.
The portrait of the Dutchman's face can be seen at the National Football Museum in the city's Cathedral Gardens.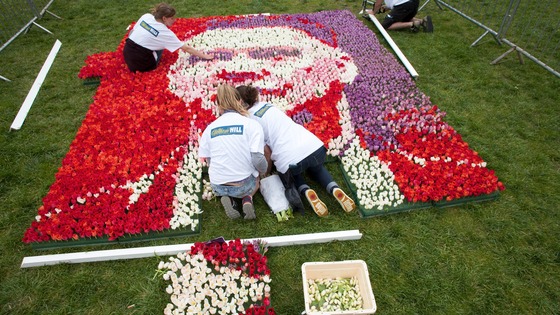 Advertisement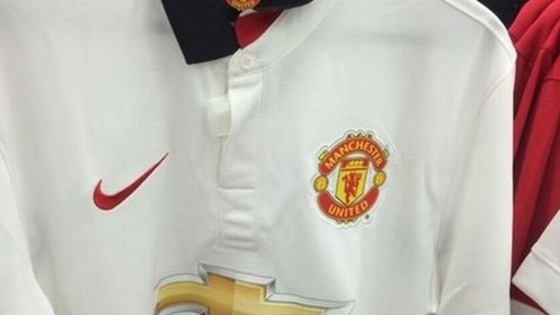 Manchester United's new away shirt has gone on sale- before it has even been officially unveiled by the club.
A fan spotted the error at a JD Sports Shop and posted a picture of it on Twitter.
@craigsmoothy tweeted: "@JDsportsfashion bristol are selling the united away shirt that's not supposed to be out yet@ManUtd@nikefootball"
The official JD Sports account @JDsportsfashion replied:
@craigsmoothy Hi Craig, we've informed the correct department of this error - Thanks!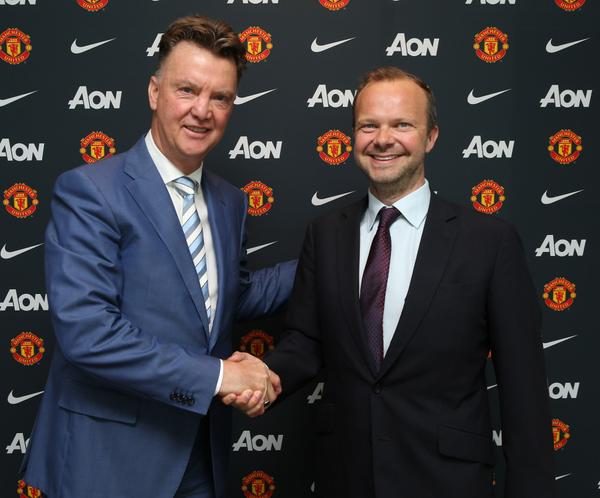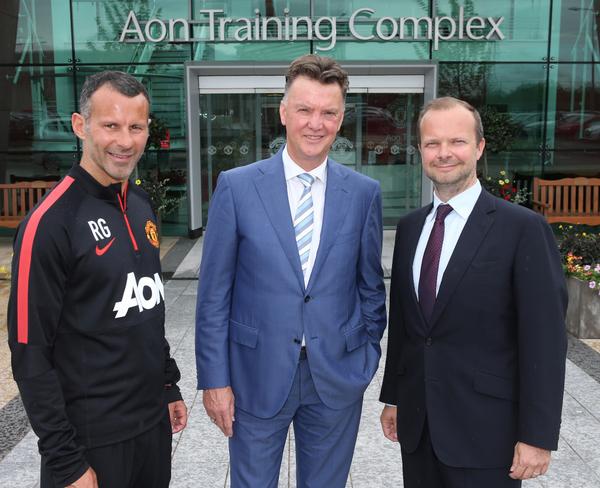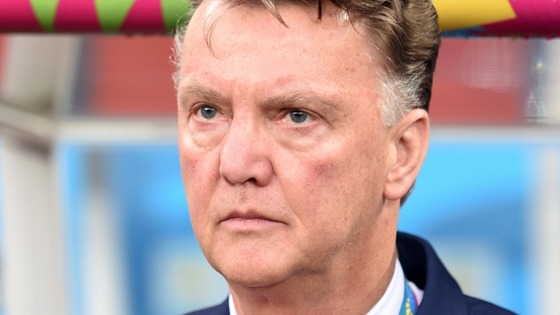 Louis van Gaal will officially take over as Manchester United's manager today. The Dutch head coach who led his team to third place in the World Cup is expected to be at their training session in Carrington.
last season However, United only managed a seventh-place finish. Van Gaal's is tipped to build a new club based on discipline.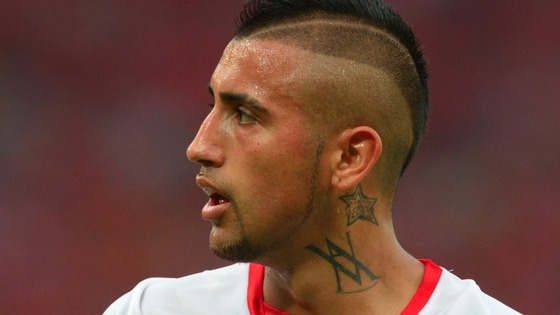 Arturo Vidal will not panic if nothing comes of a proposed move to Manchester United, pointing out he is already at a "great team" in Juventus.
The Chile international has been heavily linked with a move to Old Trafford as United look to rebuild under new coach Louis van Gaal following a dismal season that saw them miss out on European football for the first time in 25 years.
However, recent speculation suggests United's interest in the 27-year-old has cooled due to Juve's reported £35million valuation of the midfielder.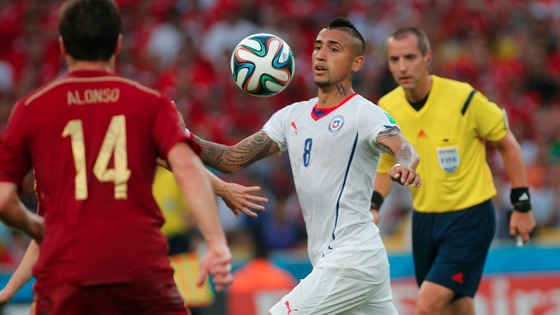 If that is the case, and Vidal does not end up at United, then the former Bayer Leverkusen and Colo-Colo player admits he will be happy to stay at Juve - although he says his focus right now is on enjoying his post-World Cup break and not thinking about his future.
He was quoted as saying on www.chilevision.cl: "I'm not thinking of where I'm going to go, I want to take advantage of my holidays with the people I love. Right now I'm thinking of other things. Afterwards, when I arrive in Italy, I'll see.
"I'm already at a great team, Juventus, so I will be just as calm if the Manchester United option falls through."
United, who on Monday announced a £750million sponsorship deal with adidas, have already made two big-money signings this summer in defender Luke Shaw and midfielder Ander Herrera but are being linked with a host of other players.
Load more updates
Back to top