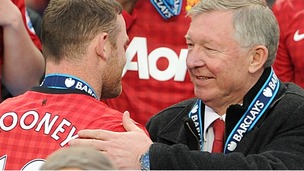 Wayne Rooney will miss Manchester United's final game of the season at West Brom.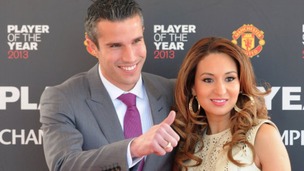 One of Ferguson's last major signings, Robin van Persie, was the big winner at the club's Player of the Year awards ceremony last night.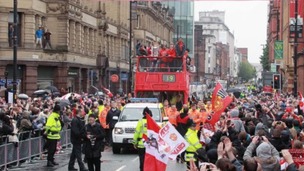 Memories of the 2011 Manchester United Team Premier League victory parade in pictures.
Live updates
Moyes appointed Manchester United manager
David Moyes on his departure from Everton
Moyes appointed Manchester United manager
Moyes: We all thought (Ferguson) was superhuman
During his weekly press conference, after stipulating he only wanted to talk about Everton Moyes did speak about his respect for Sir Alex Ferguson
"I don't think anybody thought the day would come when Sir Alex Ferguson retired," said Moyes.
"We all thought he was superhuman.
"He is an example to anyone in their 70s.
"The respect for him within the game is beyond any words I can use.
"We are from different eras. I grew up looking at Jock Stein and Sir Alex Ferguson.
"First I admired him and then, as the years have gone by, I have competed against him."
"I cannot say anything that would do justice to what he has done.
Advertisement
Moyes appointed Manchester United manager
Moyes on taking Man Utd job
The huge numbers of media present at the weekly press conference underlined the huge interest in Moyes replacing Ferguson.
Moyes greeted them with a wisecrack: "Have you nothing to do today?", before confirming he wished to talk only about Everton, which he did with an acute sense of pride.
"It has been very difficult," he said.
"I have great respect for the chairman and have a great relationship with him.
"He is a really good guy.
"We had a difficult meeting on Wednesday but he totally understood."
Moyes appointed Manchester United manager
Moyes: United too good to turn down
Outgoing Everton manager David Moyes said he was disappointed to be leaving a "great club" but admitted there was no way he could turn down the opportunity to replace Sir Alex Ferguson at Manchester United.
In an emotional press conference, his first since confirmation yesterday he would be leaving Goodison Park after 11 years, it was clear how much Everton means to Moyes. However the lure of Old Trafford was something he simply could not resist.
"I'm disappointed to be leaving such a great club," he said.
"The club has been such a great part of my life."
But when asked if he had considered turning down United's approach, Moyes said simply: "I have to be honest and say no."
Moyes appointed Manchester United manager
National
Former Archbishop of York denies neglect over 'abuse'
The former Archbishop of York, Lord Hope of Thornes, has denied covering up allegations that a senior clergyman sexually abused choirboys:
I strenuously deny (and am obviously disappointed at) the suggestion that myself or my team at the time would have acted negligently in this or any other safeguarding matter.

Under the Church of England's 1999 Policy on Child Protection which was in effect at the time (but which has subsequently been reviewed) Paragraph 31 states:
'There is no automatic legal obligation on the Church to refer allegations by adults to the police or social services. However it is essential to consider whether children may still be at risk from the abuser or alleged abuser and, if so, to ensure that appropriate steps are taken to safeguard them, and these will involve reporting the matter to the social services or the police.'
In considering whether children would be at risk from Robert Waddington I decided under these guidelines that this would not be the case given his serious ill health following cancer surgery. The following year I revoked Robert Waddington's permission to officiate. He died two years later.

I am deeply aware of the pain caused to any victim of child abuse, especially at the hands of a trustworthy person within the church.
– Lord Hope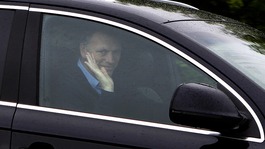 David Moyes will hold his weekly press conference this afternoon but will not answer questions about Manchester United manager.
Read the full story
Advertisement
Moyes appointed Manchester United manager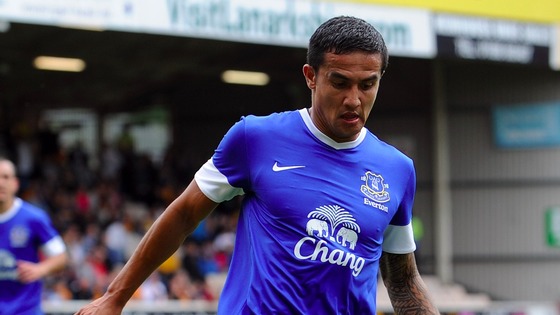 Former Everton midfielder Tim Cahill has paid a glowing tribute to his old boss David Moyes after the Scot was announced as the successor to Sir Alex Ferguson at Manchester United yesterday.
The 33-year-old believes Moyes is the perfect choice to take charge at United due to his success at Everton as well as the continued stability he can give the champions in the wake of Ferguson's departure at the end of the Barclays Premier League campaign.
"You look at any other manager in the world I think, other than Pep Guardiola, there's only one man on the list and that's David Moyes that would suit a club like Manchester United," Cahill told Sky Sports News.
"He's done so much for the game and...to have the opportunity to go to one of the biggest clubs in the world and try and do something special and win something and continue their level of success is a remarkable stature of the man he is and how much they respect him as a football manager.
Cahill insists that if the United supporters can give Moyes time to succeed, he will reward them.
"For me they've just got to be patient; it's the biggest job in the world and they're going to demand things straight away but their class of the players is already there," Cahill added.
Moyes appointed Manchester United manager
David Chisnall takes detalied look at the developments that led to Moyes being appointed as the new boss at Manchester United.
Moyes appointed Manchester United manager
Everton search for new manager
David Moyes will be the new manager at Manchester United, leaving Everton at the end of this season.
It's the first time Everton have had to look for a new manager in 11 years.
The club's chairman Bill Kenwright had such a great relationship with David Moyes in that time. Who will he turn to to take the club forward?
Daniel Hewitt can talk us through the contenders:
Sir Alex Ferguson retires
National
Rio: Man U 'acted impeccably' on Sir Alex replacement
Manchester United defender Rio Ferdinand told MUTV: "It was important the club made a decision quickly and got it all sorted before people could start making rumours.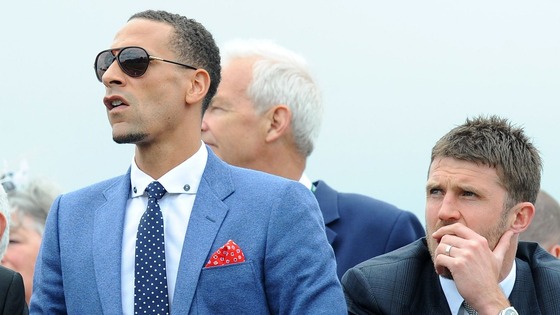 "The club have acted impeccably in that respect.
"It's great to see the new manager coming in, we've never had a problem with him here at United, he's a very honest man from the players you speak to and he's done a fantastic job at his previous club Everton.
"I'm sure he'll be very, very open and sympathetic to the traditions of the club and try and continue that and not come in and try and make crazy changes in terms of the whole characteristics of the club."
Load more updates
Back to top