Drivers are being warned of the dangers of driving while under the influence of drink or drugs.
A second drink can double your chance of being involved in a fatal collision.
Police forces across the region are launching their festive drink drive campaigns and warn motorists they will be subjected to spot checks.
Research shows one in five men aged 18-34 would have two or more drinks before driving.
Sgt John Brennan from Greater Manchester Police says it's still shocking how many people test positive.
Shoppers and visitors in Manchester are being urged to donate to the "Big Change" to give practical help to homeless people.
Read the full story ›
Advertisement
Advertisement
Cloudy skies, spells of rain and strong gusty winds continue across the northwest over the next few days
Read the full story ›
Wet and cloudy for most with some clearer spells later. A cold start to the night but further rain and strong winds into Tuesday
Read the full story ›
Extreme weather has caused chaos across the region.
A huge tree has crushed vehicles at the Paddington House hotel car park in Warrington.
The fire service said no one was injured.
This is the sight that met one of our officers called out to a fallen tree in Warrington. Fortunately no casualties. https://t.co/qtZE6mFGDf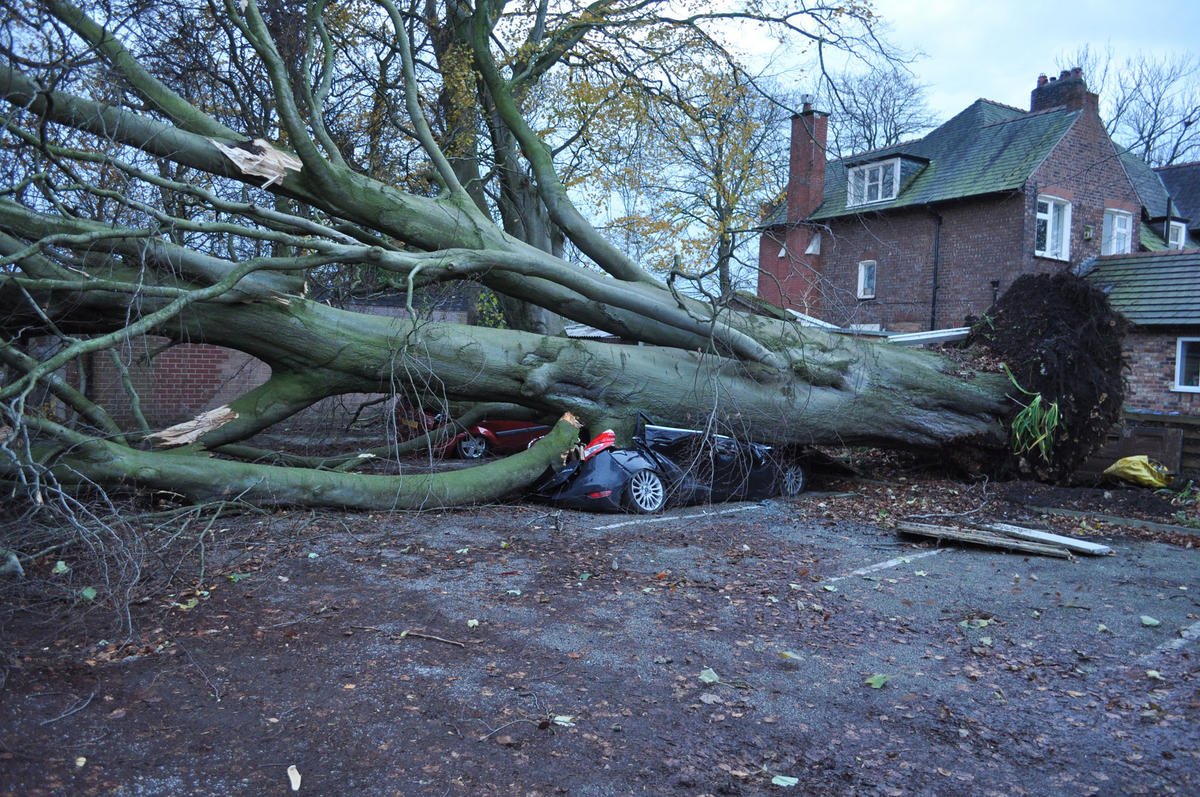 There are a number of road closures in place following the stormy weather over the weekend. Emergency teams are dealing with fallen trees and power lines.
Reports of A50 Latchford Swing Bridge blocked between B5157 Thelwall New Road / Greenbank Road and B5156 Station Road. There are reports the bridge is stuck in an open position.
Load more updates