Two women from Salford have returned from the House of Lords after picking up a top award for rescuing dogs from overseas. Emma Billington from Eccles and her partner Louise Fields have been honoured by the International Fund for Animal Welfare. So far they've managed to find new homes for almost 100 needy dogs.
Gales and showers slowly easing. A little quieter for Wednesday - less cold, less windy but with more cloud
Read the full story ›
Advertisement
High winds have split a tree in two in Middleton.
Viewer Mike Brown tweeted us this picture.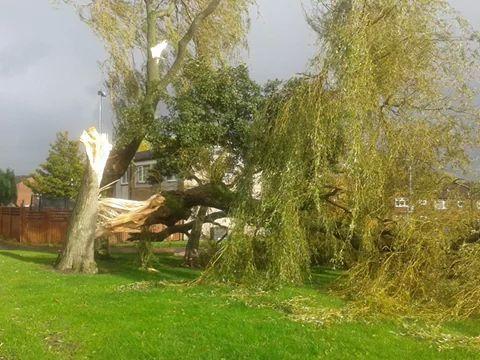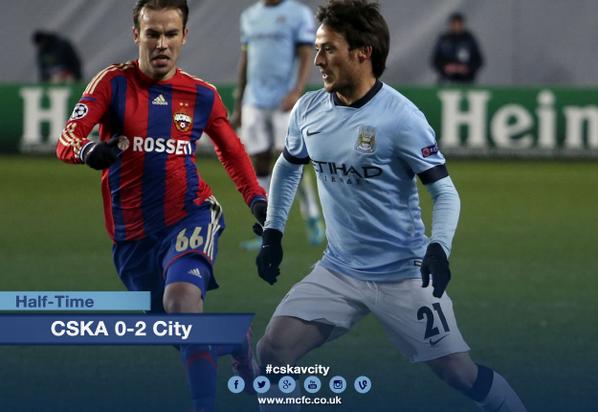 Manchester City midfielder James Milner was tackled by children from a school in Manchester on and off the pitch as he joined them for a kick about.
Sir Alex Ferguson said it was "nonsense" to suggest the correct processes were not followed prior to the appointment of David Moyes.
Read the full story ›
Advertisement
Merseyside Police are advising people to avoid the Strand and Chapel Street in the city centre after reports of unsafe cladding on a building.
People advised to avoid the Strand and Chapel Street areas due to an unsafe building on Chapel Street. Various road closures in place.
The exits from the Birkenhead Tunnel onto Chapel Street and the Strand have both been closed. The Strand southbound is also closed, as are parts of Chapel Street, Union Street and Old Hall Street.
High winds are continuing to cause problems in the region, with Zoe-Lee Dale tweeting us this shot of a fallen tree in Chorlton, Manchester.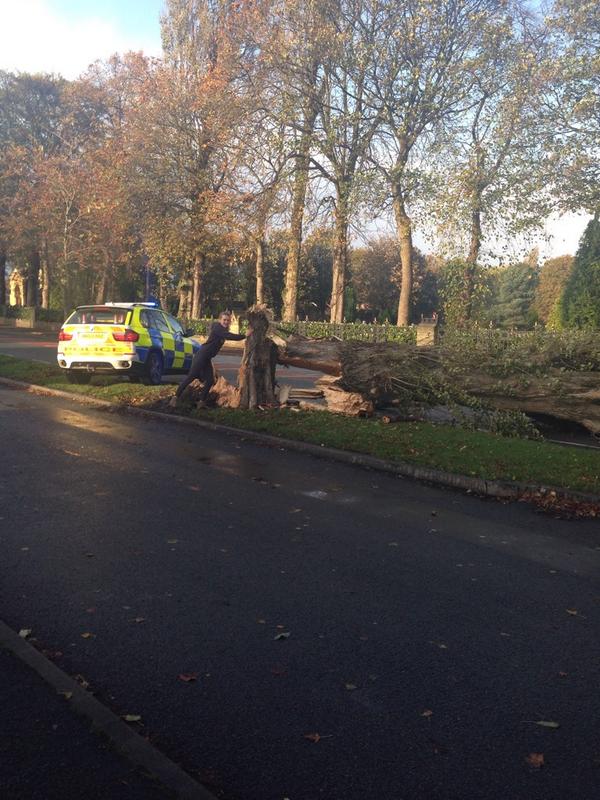 The tree means the A5145 Barlow Moor Road has been closed both ways.
According to new figures the RSPCA has been called out to deal with 29,770 reports of abandoned animals so far this year in England and Wales.
Boris, a greyhound type dog from Blackpool, is one of the lucky ones that was rescued in time.
When he was found he was so weak he couldn't even lift his head after he had just been dumped over a 6ft fence into the grounds of an RSPCA animal centre in Blackpool on February 19.
Staff at Longview Animal Centre , found him when they arrived at work at 8.15am.
He was literally lying there on the concrete floor in the cold. We don't know how long he'd been there.

He couldn't stand and couldn't even lift his own head. He drank a little bit of water but then vomited it back up again, and had bloody diarrhoea. We rushed him to the vets.

To dump an animal in this kind of state is an absolutely atrocious thing to do.
– Rachel Rogers, Animal centre manager .
Thankfully thanks to the efforts of the staff at Longview Animal Centre the dog has now made a full recovery.
Load more updates