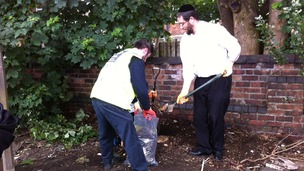 A clean-up operation has been held at a Jewish cemetery targeted by racist vandals.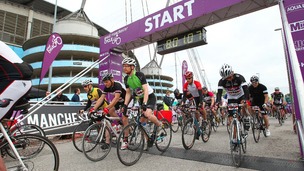 8,000 cyclists will return to the roads of Manchester today for the 2014 Great Manchester Cycle.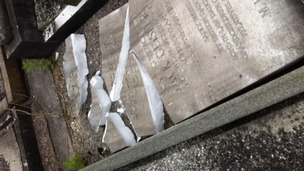 Two teenagers have been arrested in connection with a hate crime incident at a cemetery in north Manchester.
Live updates
Gun amnesty launched across Greater Manchester
Greater Manchester Police is appealing for people to 'Give up the Gun' with a two week amnesty. It's been 6 years since the last amnesty in Greater Manchester. One of the campaign's biggest supporters is James Gregory. His son Guiseppe was shot dead outside a pub in Stretford in 2009. He was 16.
His father urged people to turn away from gangs and gun crime and hand their weapons in.
Gun amnesty launched across Greater Manchester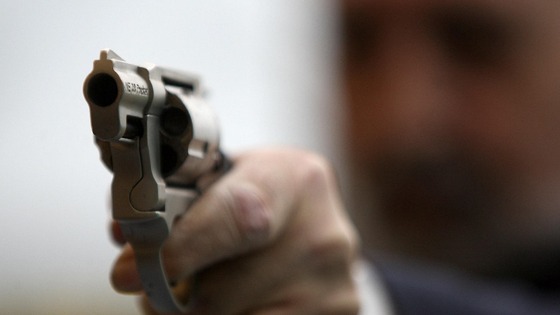 Greater Manchester Police is appealing for people to 'Give up the Gun' with a two week amnesty. It's been 6 years since the last amnesty in Greater Manchester, where the force asks members of the public to surrender guns and ammunition to help prevent them getting into the wrong hands.
The amnesty gives holders the chance to dispose of the firearm or ammunition with no questions asked, by simply taking it to a local police station.
The amnesty will be held for two weeks from Saturday 12 July at 7am to 11.59pm on Saturday 26 July. During that period, those surrendering firearms will not face prosecution for the illegal possession and they can remain anonymous.
During the amnesty there will also be a change in legislation which will make it illegal for certain people to hold weapons such as antique firearms.
DCI Debbie Dooley said: "Gun crime in Manchester continues to fall year on year since the last amnesty we held in 2008. The last fatal gang shooting was 2009 Guiseppe Gregory, and the last fatal non-gang shootings were the tragic circumstances surrounding Nicola Hughes and Fiona Bone in 2012.
These deaths, although not recent, are still far too many. We therefore want as many weapons as possible and would encourage people to hand them in."
Weapons and ammunition can be surrendered at any police station but anyone handing in a firearm, ammunition or any other weapon during the amnesty is advised to check the opening times of their station by calling 101 or visiting the GMP website.
Advertisement
Schools and services affected by strike action
Thousands of people across the North West have gone out on strike today in the biggest walk out in decades.
Public sector workers are protesting over pay, pensions and cutbacks.
Rachel Townsend reports from Manchester city centre.
Inquests into the deaths of 96 victims of Hillsborough disaster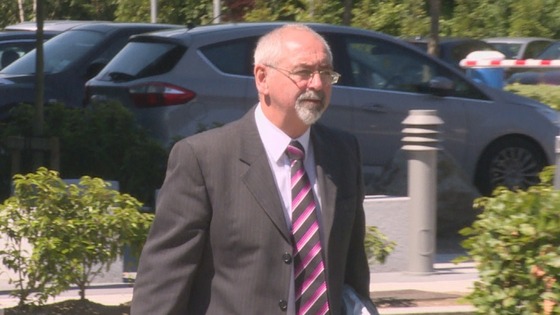 A former police officer has told the Hillsborough inquests how he witnessed a "scene of chaos" as he tried to help fans on the pitch.
Arthur Davies gave assistance to at least four people, but said there was "total confusion" and he did not see senior officers taking control until later.
Mr Davies, who had been on mobile patrol, said the call to the ground was not of any great urgency.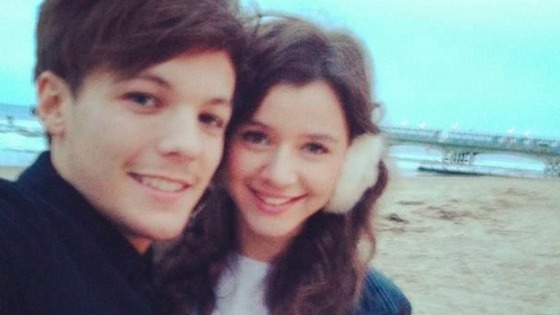 One Direction star Louis Tomlinson was a secret guest at the Manchester University graduation of his girlfriend Eleanor Calder.
Louis, 22, jetted in to Manchester from Barcelona to be present at Eleanor's big day.
The graduation ceremony at Whitworth Hall in Manchester sparked a meltdown on Twitter as thousands of fans wished Eleanor all the best - and told of their hopes that Louis would be there to watch.
A source told the M.E.N: "He was a bit late for the start of the ceremony and he did not want to create a big fuss. He crept in and kept a really low profile.
"There were around 400 people there at the ceremony and hardly anyone clocked that it was him."
Fears for Manchester schoolgirls who have 'flown to Syria'
Counter terrorism police have confirmed 16-year-old twin sisters, who disappeared from their home in Manchester two weeks ago, are now in Syria.
Greater Manchester Police are investigating the girls reasons for travelling and also if anyone helped them.
Advertisement
Littleborough's "therapists to the stars" to appear in new ITV series
Many of us would admit to being afraid of spiders, snakes or heights, but we manage to get by.
But what if you were afraid of swallowing food? Or going to the dentist?
Two people who could help are therapists to the stars Nik and Eva Speakman from Littleborough near Rochdale.
And in a brand new ITV show they're trying to help people with some unusual problems.
Fire fighters rescued a man in Stretford after he fell and his foot became trapped in the floor of a loft space.
The man became stuck on the fourth floor of a property under renovation in Norwood Road, Stretford.
There were fears for the safety of the man as the building is undergoing building work.
Crews used a crane and other specialist equipment to free him and the road was closed for a short time.
A spokeswoman for Greater Manchester Fire and Rescue Service said: "As the property is under renovation, it wasn't a stable building so we had to attend to make sure he could make it safely down to ground level."
Our crews are currently dealing with an incident on Norwood Road, Stretford. There are a lot of emergency vehicles at the scene.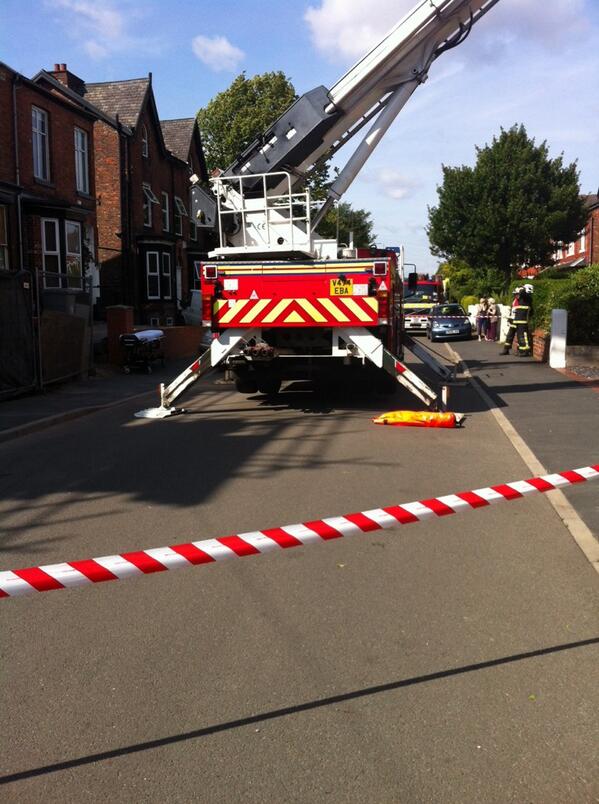 Norwood Road is now open after we have rescued a man who fell at height whilst working on a building renovation.
Punter Paul wins big thanks to Germany's thrashing of Brazil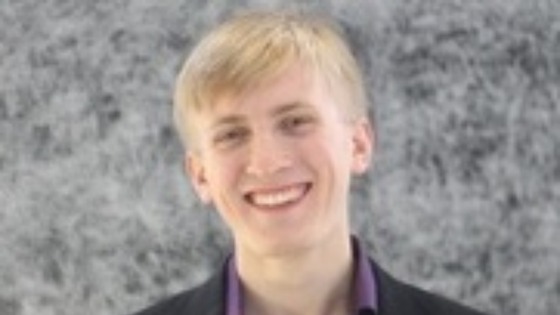 A student from Altrincham was one bookmaker's only correct score winner from last night's World Cup game between Brazil and Germany.
Paul Wheatley, a 22-year-old music student, made an 80p wager at 300/1 that Germany would be ahead by five goals to nil at half time.
The wager returned Paul, who studies at the Royal Northern College of Music, £240.80.
Bookmaker William Hill said not one of their other 120,000 correct score bets came close to matching Paul's.
Paul, who plays double bass, was not even watching last night's game - instead he was enjoying a movie with his girlfriend.
He said: "I was following the match on the FIFA app on my phone and after the third goal went in, we left the film and turned over to the footy.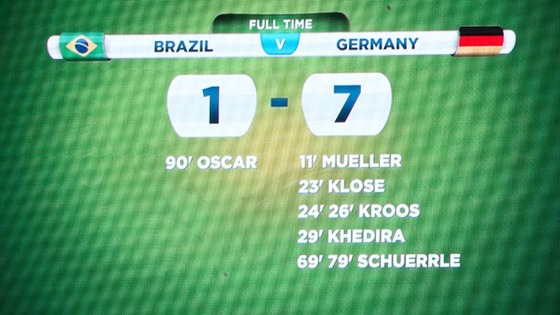 "After the fifth goal was scored in the 30th minute, we were subjected to the tensest quarter of an hour ever."
When asked why he chose Germany, Paul said that not only has he rated them throughout the whole tournament but his mother is German and he was born, and spent seven years, in Dusseldorf.
Paul added: "There was no logic behind my selection, I just like to place small wagers at long odds in the hope that I will win big."
Paul is now planning on putting his windfall towards driving lessons and a year studying in Germany next year.
"To highlight exactly how extraordinary this achievement is, we had exactly 121,026 bets placed on correct scores and Paul was the only one who came out with a profit," said William Hill spokesman Joe Crilly.
Littleborough's "therapists to the stars" to appear in new ITV series
Celebrity therapists Nik and Eva Speakman will help "ordinary people with extraordinary problems" in their new ITV programme, The Speakmans.
The shows, which start next Monday, will see if the couple, from Littleborough, can succeed where counsellors, doctors and other therapists have failed
On the programme they're faced with conditions ranging from Agoraphobia to post traumatic stress.
Watch a trailer for the show here:
Load more updates
Back to top