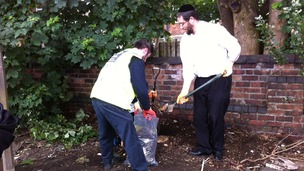 A clean-up operation has been held at a Jewish cemetery targeted by racist vandals.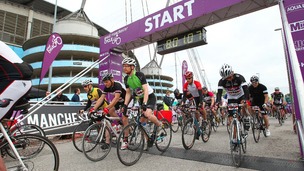 8,000 cyclists will return to the roads of Manchester today for the 2014 Great Manchester Cycle.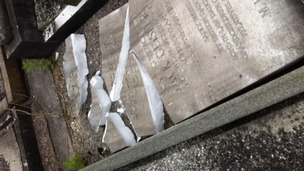 Two teenagers have been arrested in connection with a hate crime incident at a cemetery in north Manchester.
Live updates
Many of us of a certain age will remember the likes of Danger Mouse and Chorlton and The Wheelies.
They were children's TV made in Manchester by the Cosgrove Hall animation team.
Good news, the company is now back on our screens with a new show.
Tim Scott popped into their studios to bring us this report:
Fears for Manchester schoolgirls who have 'flown to Syria'
Muslim leaders in Manchester have expressed concerns about two 16-year-old twin sisters who are feared to have travelled to Syria.
Ashley Derricott reports:
Advertisement
Inquest into death of abused woman
Frances Andrade never lived to see her abuser jailed.
She was found dead just days after testifying against her music teacher Michael Brewer.
An inquest into her death heard today that the talented violinist had told her husband she felt she had been the one on trial after giving evidence - feeling she had been personally attacked by his defence barrister.
Mel Barham reports:
Fears for Manchester schoolgirls who have 'flown to Syria'
The disappearance of twin 16-year-old girls reported to have fled their homes to go to war-torn Syria is "deeply worrying", a leading Muslim commentator said today.
Mohammed Shafiq, chief executive of the Ramadhan Foundation, also said it showed the "abject failure" of the intelligence agencies, that the youngsters could travel from Britain to the Middle East.
Police have confirmed they are trying to trace the girls, both aged 16 and from a Somalian family, who were reported missing from their home in Manchester on June 26.
Their parents reportedly only found out they were missing after finding their empty beds.
It is deeply worrying that two teenage girls have travelled to Syria to support terrorist groups.

"These terrorist groups are barbaric and evil and do not have any regard for human life and Islamic history.

"Joining them in Syria and Iraq is not allowed under Islam and those that join them open the risk to being charged under terrorism legislation in this country.

"There has been an abject failure of intelligence agencies, how can two 16-year-old girls travel unaccompanied from Manchester Airport and arrive in Istanbul without any questions being asked."
– Mohammed Shafiq, chief executive of the Ramadhan Foundation
Inquest into death of abused woman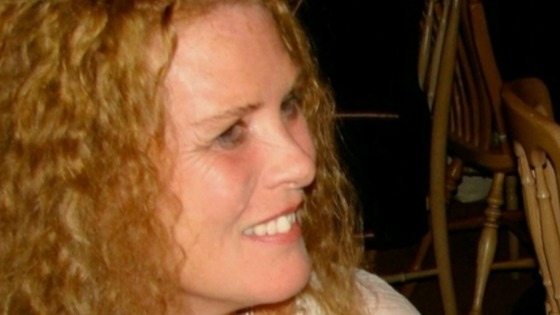 Violinist Frances Andrade, who testified about sexual abuse by her music teacher, told her husband she felt she had been the one on trial, just days before she died of a prescription drug overdose.
Mrs Andrade died at her home in Guildford, Surrey in January 2013, just a week after giving evidence in court about historic sexual abuse by her former choirmaster Michael Brewer.
Woking Coroner's Court heard the mother-of-four, 48, had spiralled into "incredible despair" after a friend reported Brewer to Surrey Police the previous January and she was asked to give a statement.
Brewer, who taught at the prestigious Chetham's School of Music in Manchester before going on to direct the World Youth Choir, was stripped of a music services OBE after being jailed for six years for five counts of indecent assault.
Mrs Andrade was aged just 14 and 15 at the time of the abuse but only came forward when she confided in a friend at a dinner party in 2011 and was alarmed Brewer was still teaching.
The court heard she was prescribed anti-depressants after talking to police and had twice tried to take her own life in December 2012 and January 2013.
Her husband Levine Andrade, 59, found his wife, known as Fran, dead at 8am on January 24 last year.
He said: "She fell into incredible despair, the truth hit home. It was not something she wanted to report to the police.
"It brought back horrible memories from her past. Life took a real downturn after the court proceedings - that was when she was at her complete lowest.
"Apart from the trial bringing it all back up she felt the defence barrister seemed to be attacking her personally.
"It got her completely down and she felt completely defenceless. I think she felt she was not prepared enough for the trial.
She was not expecting to be attacked personally and have to answer so many direct questions in public."
The court also heard Mrs Andrade had met Brewer on two occasions since the abuse and even asked him to hand himself in.
The toxicology report concluded there was a fatal amount of anti-depressant in her blood. Tests were inconclusive.
In April this year, a serious case review by Surrey Safeguarding Adults Board said Mrs Andrade's death "could and should" have been prevented and mental health services failed to recognise she was vulnerable as she made repeated suicide bids.
Her death led to calls for the court system to improve how sexual abuse victims are treated.
The inquest continues and is scheduled to run into next week.
"Bully" jailed for punch murder of girlfriend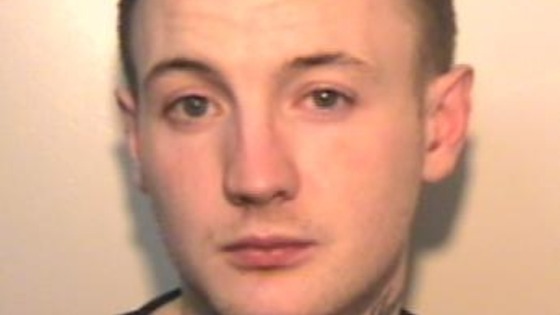 A serial domestic abuser who murdered his girlfriend with a single punch has been jailed for life and ordered to serve a minimum of 16 years.
Branded "cowardly and violent" by the judge, Ryan Ingham, 27, ran at mother-of-five Caroline Finigan, 29, "at full speed", punching her to the head and sending her crashing to the floor after they rowed about how to get home from a night out in Manchester.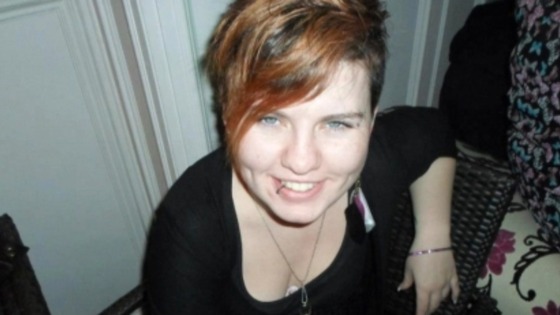 The force of the punch broke Ms Finigan's nose, fractured her eye socket and caused a fatal brain haemorrhage.
She was rushed to hospital in a critical condition, but died hours later.
Ingham, who had 23 previous convictions, including six violent assaults on ex-partners, was found guilty of murder last week at Minshull Street Crown Court, Manchester.
He had offered a guilty plea to manslaughter and claimed his girlfriend had drunkenly fallen over, but was convicted of murder by the jury after a week-long trial.
Jailing him for life and ordering he must serve 16 years before parole is considered, Judge Peter Lakin said: "In my judgment you are a deeply unpleasant, cowardly and violent young man with a complete inability to control your temper, particularly after the consumption of alcohol.
"You have on any view a very disturbing history for assaulting your partners.
"Clearly you have no respect whatsoever for the welfare of those who trust you in a relationship."
Duncan Thorpe from Greater Manchester Police (GMP) said: "Ms Finigan's family have been left deeply upset and cannot believe someone who claimed to love her could kill her.
"Ingham himself will have to live with the fact his reckless and thoughtless action took the life of an innocent woman."
Advertisement
Inquest into death of abused woman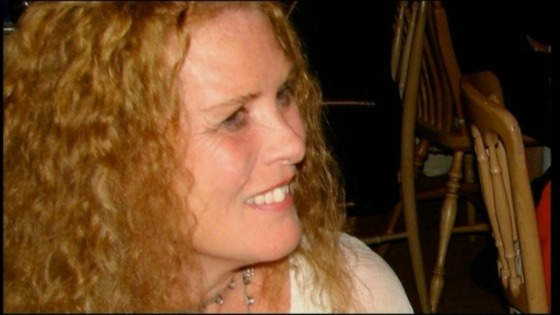 An inquest will be held into the death of a woman abused at a Manchester school.
Frances Andrade, 48, was found dead a week after she testified against a teacher at Cheethams School of music.
Choirmaster Michael Brewer was jailed for six years for the sexual assault which took place over thirty years ago.
The inquest will take place in Woking Coroners Court, close to her home in Guildford.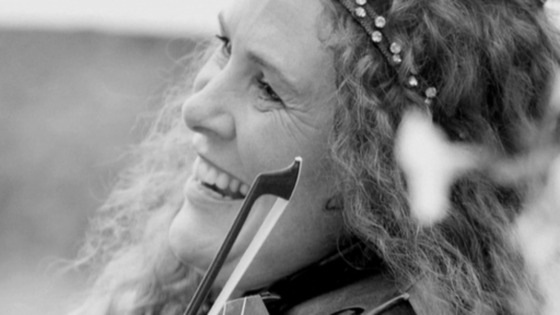 Fears for Manchester schoolgirls who have 'flown to Syria'
Greater Manchester Police said it's unable to confirm the location of the girls and their investigation aims to establish their safety and find out why they've travelled abroad.
On Thursday 26 June 2014, Greater Manchester Police received a report that two 16-year-old girls were missing from their home in Manchester.

"The girls flew from Manchester International Airport to Turkey. Since their departure the girls have been in contact with their family.

"We are attempting to confirm their current location and secure the well being of both girls.

"Officers are also providing regular support to the family."
– Greater Manchester Police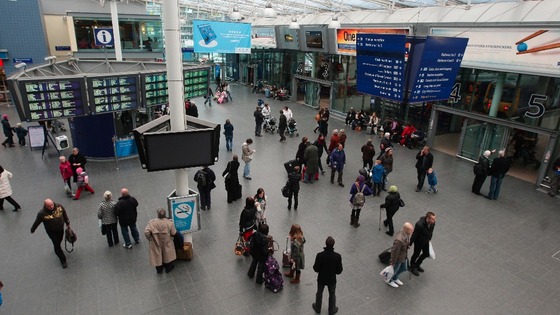 Rail routes through Manchester could benefit from "super-fast" wifi to enable passengers to work during their journey.
The government plans to invest in new on-board internet technology funded by a £70 million fine to be levelled on Network Rail for delays to services, it was widely reported today.
The Manchester to London services are among those expected to benefit.
A spokesman for Transport Secretary Patrick McLoughlin told the Sunday Telegraph: "We all know how frustrating it is to have our internet constantly disrupted on trains.
"At the moment it happens too often. Passengers expect and deserve better and with these plans, that is what they'll get."
Fears for Manchester schoolgirls who have 'flown to Syria'
Teenage twin sisters from Manchester have left their home and secretly flown to Syria, it was reported today.
The Sun Newspaper said it is feared the Muslim schoolgirls, aged 16, have joined other Britons who are involved in the sectarian violence there.
The girls — thought to be originally from Somalia — are said to be "extremely religious" Muslims.
The Sun on Sunday reported they travelled to Syria via Turkey following in the footsteps of an elder brother.
It's understood Greater Manchester Police are investigating the girls' disappearance.
Load more updates
Back to top