Live updates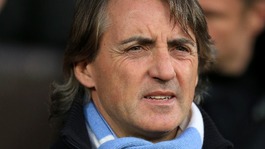 Manchester City manager Roberto Mancini has laughed off suggestions his team could still win the title.
Read the full story
Granada Sport
Manchester City boss Roberto Mancini says his team's tie against QPR is tougher than United's match against Sunderland.
Why? Because Sunderland are 'playing for nothing' - whereas QPR are battling relegation.
Advertisement
Back to top