Drivers on one of Liverpool's busiest streets were left terrified, after a quad bike sped towards them, weaving between oncoming cars. CCTV footage shows the bike come within inches of crashing.
The extraordinary video was released as officers arrested sixteen people on suspicion of using quad bikes dangerously. And, as our correspondent Amy Welch reports, they seized plenty of bikes too.
Merseyside Police are clamping down on dangerous and anti-social use of off-road bikes across the area.
In early morning raids they arrested 16 people and seized 23 bikes across Merseyside and Manchester.
Supt Jonathan Roy has warned offenders that they will not get away with it:
Advertisement
Police have released shocking footage of two men erratically driving off-road bikes through Liverpool.
With no consideration for their safety or that of other drivers they swerve in and out of traffic at high speed, even driving straight through red lights.
At one point one of the men can be seen driving up the wrong side of the road into busy oncoming traffic, very nearly crashing several times.
The images were released as part of a clampdown on dangerous and anti-social use of off-road bikes across Merseyside.
16 people were arrested this morning and 28 bikes were seized as officers executed warrants at 14 addresses in Liverpool, Knowsley and Sefton and one in Greater Manchester
To highlight the dangers, we are issuing CCTV which shows a teenage boy riding a quadbike the wrong way into oncoming traffic through Liverpool city centre. Following the incident he was arrested and subsequently pleaded guilty to various offences, resulting in him being disqualified from driving for 12 months and made the subject of a youth rehabilitation order and a curfew.

He is, though, lucky to be alive and the case clearly highlights the risks for the entire community when off road bikes are ridden in this way.
– Chief Superintendent Jonathan Roy
16 people have been arrested across Merseyside and Manchester as Police clamp down on dangerous and anti-social use of off-road bikes across the area.
28 off-road bikes all believed to have been stolen or used in dangerous ways were recovered during the morning raids.
Officers executed warrants early this morning at 14 addresses in Liverpool, Knowsley and Sefton and one in Greater Manchester. Two storage facilities have also been searched.
Searches are on-going at a number of properties.
Today's action is all about responding to the concerns of communities across Merseyside and targeting those people who we believe have been using scrambler bikes in a dangerous or anti-social way.

We know that many people are plagued by the problem of off road vehicles and actually find them incredibly intimidating. When they are ridden dangerously, they pose a huge risk, not only to the safety of the rider, but also to pedestrians and other law abiding road users.
– Chief Superintendent Jonathan Roy
A man has been extradited from Germany following the murder of off-duty Merseyside Police officer Neil Doyle.
Read the full story ›
A five-year-old girl was hurt when she was pushed off her scooter by a man in his 40s.
The youngster was playing in the street outside a relative's home in Wavertree, Liverpool, when she was attacked.
The incident happened on Bishopgate Street at about 4.30pm on Thursday, March 19.
The girl sustained minor cuts and bruises as a result of the incident and has been left distressed.
Police are appealing for witnesses.
"This was an unprovoked attack on a young girl in broad daylight. She has been left very shaken and upset by the incident.

"I am particularly keen to speak to anyone who may have witnessed the incident or anyone who recognises the description of the offender.

"Offences of this nature are completely unacceptable and we appeal to the community to come forward with information so we can take action against the offender."
– Detective Inspector Colin Rennison, Merseyside Police
The offender is described as being a white, aged in his 40s, approximately 6ft tall.
He was wearing a blue and white striped t-shirt, a black tracksuit with a hooded top which had a white 'Nike' tick on the front.
He was carrying a bag with the shoulder strap across his chest.
The bag was possibly a Blue Nike bag with a white 'Nike' tick and gold writing.
Anyone with any information is asked to call Merseyside Police on 0151 777 4839 or Crimestoppers on 0800 555 111.
Advertisement
Judge says Garlands has been a site of "criminal behaviour" and that "a closure order is needed." He says he'll order it shut for 3 months.
"On the night of the raid, substantial drugs were found," the judge tells the police and Garlands' officials.
Judge describes Garlands as a "large, gay friendly" club but says that's not relevant. There is some "connivance" from club staff on "drugs"
The Garlands hearing has just begun in Liverpool. The police are setting out their case for the club's closure.
Police tell the judge that at Garlands there was a "supply of illegal drugs" combined with "poor management of the premises."
The police lawyer describes to the court the "ineffectiveness of security" at Garlands, and says it was "complicit in unlawful activity."
Staff and supporters of Garlands nightclub in Liverpool, protest outside a hearing on its closure after a drugs raid. http://t.co/rHglvJ23O6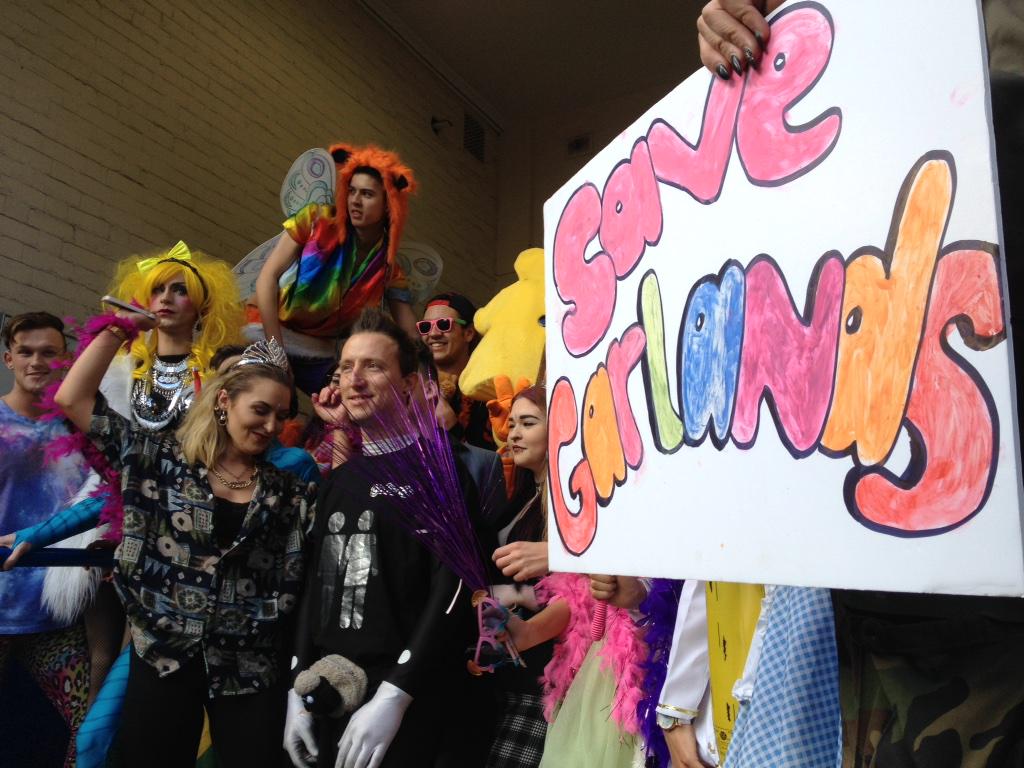 Garlands supporters insist the club's been targeted unfairly. They say drugs are in every venue. Police want it shut. http://t.co/l0JlBjnVdF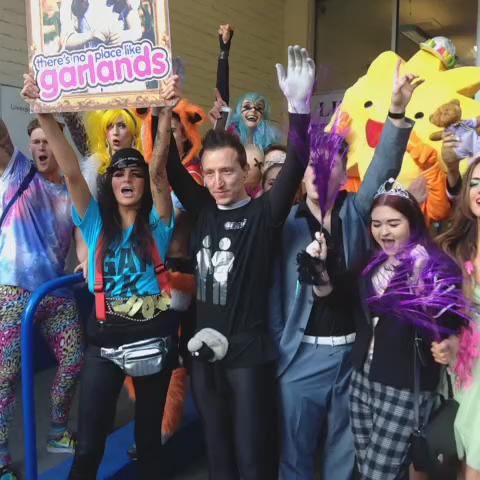 A protest against the closure of a Liverpool nightclub will be held outside the venue today.
Garlands was forced to shut it's doors after a series of raids involving hundreds of officers last week.
An application by Merseyside Police to keep Garlands closed for up to three months will be heard by magistrates.
An online petition to save the club has more than 2000 signatures.
Load more updates