Judge says Garlands has been a site of "criminal behaviour" and that "a closure order is needed." He says he'll order it shut for 3 months.
"On the night of the raid, substantial drugs were found," the judge tells the police and Garlands' officials.
Judge describes Garlands as a "large, gay friendly" club but says that's not relevant. There is some "connivance" from club staff on "drugs"
The Garlands hearing has just begun in Liverpool. The police are setting out their case for the club's closure.
Police tell the judge that at Garlands there was a "supply of illegal drugs" combined with "poor management of the premises."
The police lawyer describes to the court the "ineffectiveness of security" at Garlands, and says it was "complicit in unlawful activity."
Advertisement
Staff and supporters of Garlands nightclub in Liverpool, protest outside a hearing on its closure after a drugs raid. http://t.co/rHglvJ23O6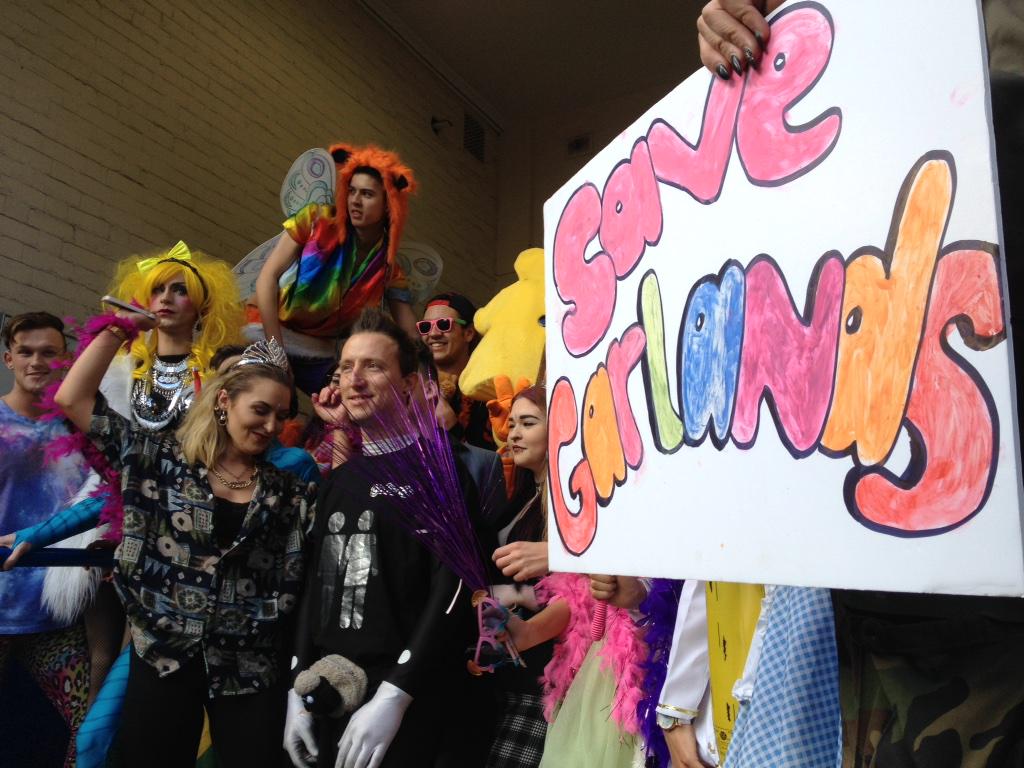 Garlands supporters insist the club's been targeted unfairly. They say drugs are in every venue. Police want it shut. http://t.co/l0JlBjnVdF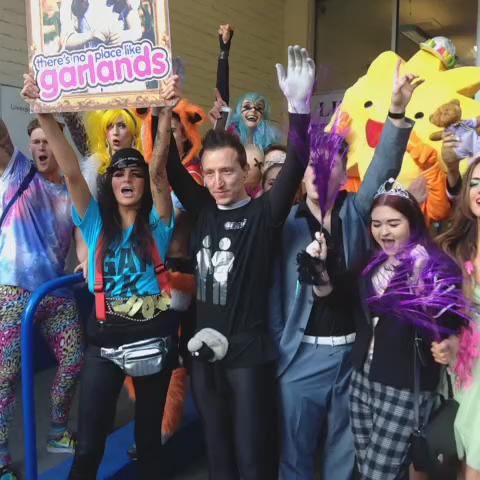 A protest against the closure of a Liverpool nightclub will be held outside the venue today.
Garlands was forced to shut it's doors after a series of raids involving hundreds of officers last week.
An application by Merseyside Police to keep Garlands closed for up to three months will be heard by magistrates.
An online petition to save the club has more than 2000 signatures.
A cannabis farm with more than 300 plants was found in Liverpool.
The haul of plants was discovered in a rented property on Stevenson Street, in Wavertree, yesterday.
The 322 cannabis plants and sophisticated hydroponic growing equipment were seized from three bedrooms and the loft.
Police say the plants have an estimated street value of around £1.3m.
The electricity was also found to have been illegally bypassed and a quantity of harvested cannabis was seized.
Detectives have released an e-fit of a suspect they want to trace after a man acted suspiciously towards a girl in Litherland.
The incident happened at around 8.30 pm on Saturday, 10 January, when the teenage girl was walking along Moss Lane in Litherland.
A car drove past her a number of time before the driver pulled up alongside her and asked her to get inside.
The teenager ignored him and carried on walking. but the driver then got out of the car, at which point she ran off to her grandmother's house nearby.
This type of incident is very rare and like to praise the young girl for her quick thinking.

"She did exactly the right thing by not engaging with the man and running to a place of safety."
– Detective Constable Anita Grady, Merseyside Police
Anyone who has any information is asked to call police on 101 or Crimestoppers on 0800 555 111.
Advertisement
The funeral's taking place later of a policeman killed during a Christmas night out with colleagues in Liverpool city centre. The service for PC Neil Doyle is to be held at Liverpool Parish Church where he and his wife Sarah were married in July. Two men have already appeared at court accused of his murder, a third man was arrested this week.
A luxury limo has been crushed by Merseyside Police after it was found to be unsafe. It's part of a scheme to make sure passengers being carried by limousines and public service vehicles are safe.
The limo seen in the footage above had been illegally 'stretched', and modified with a third axle being fitted, was seized and was crushed on Friday because it did not meet UK safety laws.
"The limousine and novelty vehicle industry has seen rapid growth in recent years and we want to see these legitimate businesses continue to thrive.

"The few businesses who insist on operating illegally and with little regard for passenger safety can expect to be prosecuted and lose their vehicles indefinitely or even, as in this case, for good."
– Chief Inspector John Hogan
Since December 2014 Merseyside Police, working in partnership the Driver and Vehicle Standards Agency (DVSA) and Liverpool city council, have been engaged in running Operation Craton.
Merseyside Police are urging shopkeepers not to sell anything that could be misused during this Halloween and Bonfire Night period.
Read the full story ›
Merseyside police have revealed plans to close a number of stations as part of a £130million revamp. Announcing the plans Crime Commissioner Jane Kennedy said many of the currently buildings 'aren't fit for purpose.' The scheme which will take 10 years to complete means opening 'community' police stations in each neighbourhood, as well as a dedicated serious and organised crime centre. It's claimed the plans would save £2.5million every year which in turn would protect 65 police officer jobs.
New or refurbished area headquarters in the five local authority areas
Community police stations developed where old police stations are currently closed.
Each community will have a neighbourhood team of officers and PCSOs
Creation of a new serious and organised crime centre in Speke.

A £44million Operation Command Centre will bring together all the teams that form the Matrix Serious and Organised Crime team (MSoC) under one roof.
£26million refurbishment of Merseyside Police Headquarters in Canning Place for essential repairs.
Following today's announcement, the Commissioner, Jane Kennedy, will start a two-month consultation inviting the public to have their say on the proposals.
Austerity has forced us to review every aspect of the police estate. Merseyside Police has been harder hit than most. By 2018, we predict government cutbacks will have forced Merseyside Police to lose 29% of its people - officers, PCSOs and staff. Already 60% of our buildings are empty or under used and this is only going to increase.

"We simply cannot lose so many people without also looking at the buildings and facilities that they use. The current police estate is unsustainable. It is ageing and becoming increasingly expensive to run.

"While these drastic and devastating cutbacks have presented us with significant challenges, we also believe this is a really exciting opportunity to transform the estate - making Merseyside Police even more accessible for the people of our region.

"Merseyside Police's buildings desperately need to be upgraded. Our stations and facilities are no longer fit to serve the public or fit for the officers, PCSOs and staff that work in them.

"By transforming our estate, creating more efficient and effective buildings, we will be protecting frontline policing and putting officers where the public want to see them - in the communities they serve.

"By opening up these modern Community Police Stations, officers and PCSOs will be more accessible to the public and we will be saving money and protecting jobs.

"These are the right steps to take and this is the right time to take them."
– Jane Kennedy
Load more updates