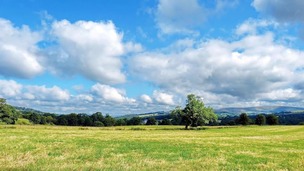 Patchy light showers expected from the NW on Tuesday, but hopefully a fine evening in prospect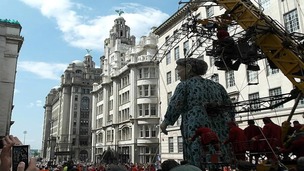 A fine weekend, certainly a memorable one in Liverpool with the Giants! Not sure that the heatwave will continue into August though...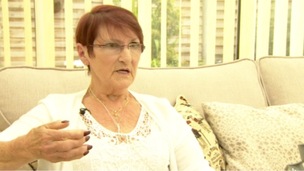 A grandmother who endured a seven-year "nightmare" after a botched hip operation has been awarded £250,000 in damages.
Live updates
St Helens' Owen Livesey has told Granada Reports reaching the Commonwealth Games wasn't even an aim a few months back, now he's Commonwealth chamoion after defeating Tom Reed in the -81kg final.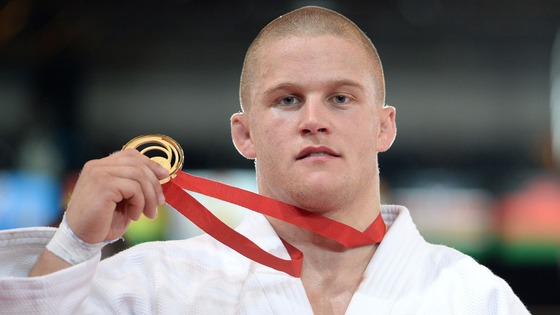 St Helens' Owen Livesey has added to England's medal haul at the Commonwealth Games in Glasgow after winning Gold in the Judo.
The 23-year old defeated fellow Englishman Tom Reed in the -81kg final to top the podium.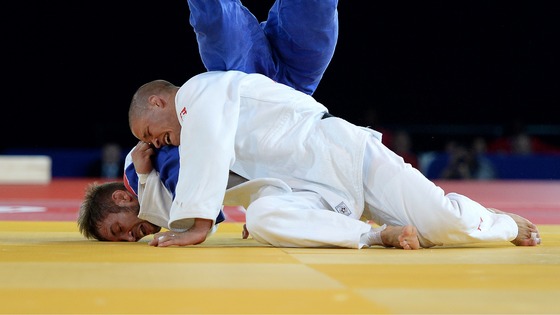 It marks a stunning comeback from the former Rugby League player who nearly quit the sport two years ago when he was overlooked for selection for the London 2012 Olympic Games.
Advertisement
Giants return to Liverpool
A thief got a lot more than he bargained for when he tried to rob a social club on Merseyside.
The manager, Yvonne Carey, spotted him acting suspiciously and sprang into action when she saw him take cash from her handbag.
As he tried to escape, Yvonne chased after him with a mop and bucket.
She's been telling our reporter Tim Scott exactly what happened.
Woman mauled to death by dog in Liverpool
Neighbours of a woman apparently mauled to death by her own dog have said they are shocked but not surprised it attacked her.
The body of 43 year old Louise Caygill was found at a house in the Old Swan area of Liverpool.
She'd suffered multiple dog bites.
Our correspondent Rob Smith reports:
A lifeboat crew from New Brighton managed to free a teenaged girl who was stuck up to the chest in mud on the shore at Crosby on Merseyside.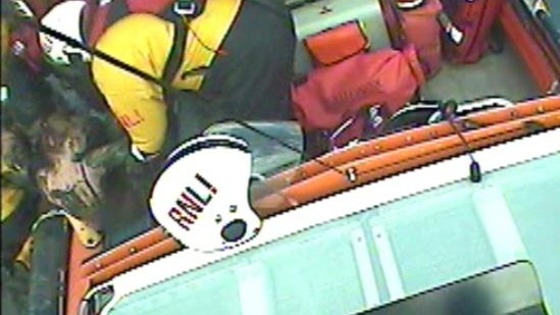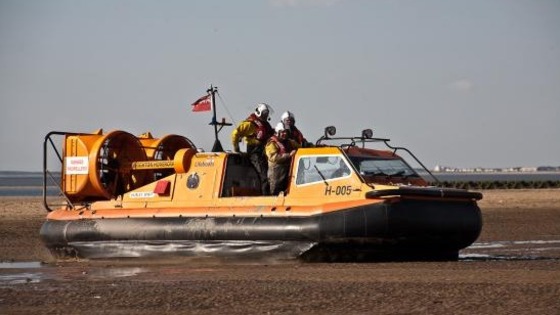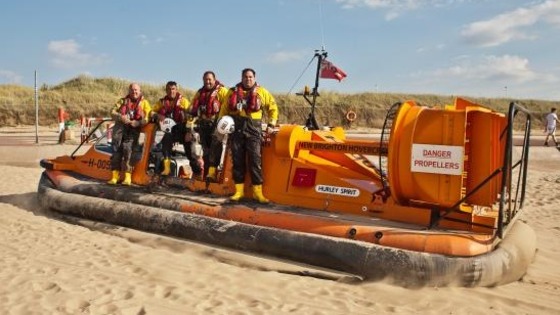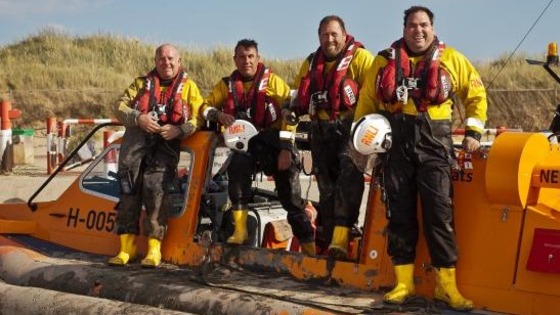 The casualty, a female, was deeply embedded in the soft mud and had been stuck for approx 40 minutes. She was very frightened and cold, even though it was one of the hottest days of the summer the mud just drains away body heat. Our pilot Chris Henderson skilfully brought the hovercraft to within a few inches behind her. Rescuers then deployed mud mats around her and these gave us a platform to work from. We reached down into the goo and managed eventually to release her legs and haul a very relieved young lady onto the hovercraft. With reassuring words and wrapped in a blanket we flew her to Crosby beach and awaiting ambulance and paramedics.'
– Bob Warwick, RNLI
Advertisement
Over the next couple of weeks some of the world's biggest names will be competing across 17 different sports at the Commonwealth Games in Glasgow.
There are plenty of North West athletes in the hunt for gold medals.
Our sports correspondent Chris Hall has been catching up with some of them.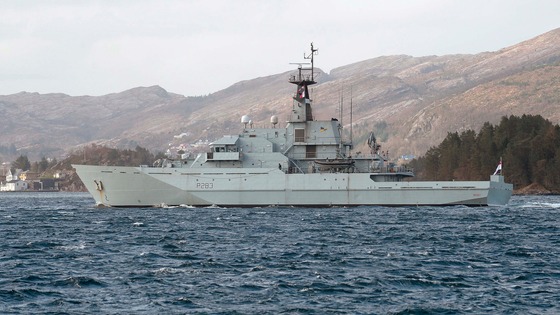 The River Class patrol ship can be used for anything from fire-fighting to disaster relief operations, working at least 275 days a year at sea enforcing British and European fisheries law. The 80 metre ship has a crew of five officers and 24 senior and junior ratings and a range of 7,800 sea miles.
The prison threat that stopped high profile child abusers being revealed
An investigative journalist claims he was threatened by the former MP Cyril Smith, and then raided by police, to stop him revealing the names of politicians who were trying to legalise sex with children.
Don Hale was editor of the Bury Messenger in the 1980s.
He says he was told he'd go to prison if he printed a story based on a dossier of Westminster documents.
He's given his first broadcast interview on the revelations to Ashley Derricott: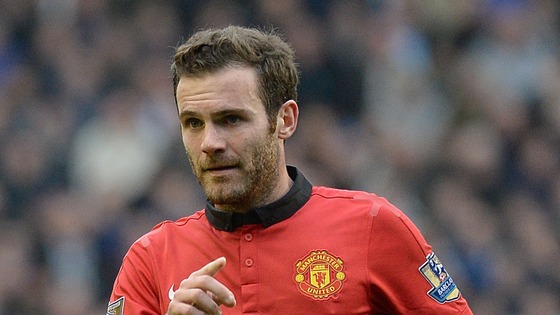 Juan Mata thinks Manchester United will be challenging for silverware this year under Louis van Gaal.
When Mata signed for United last January, the club were in the midst of a dreadful run of form that cost manager David Moyes his job.
Despite the £37.5million arrival of the Spaniard, United could only finish seventh and Moyes was replaced by Van Gaal.
United fans will get a first glimpse of their new boss in the dugout on Wednesday night when the Red Devils take on the Los Angeles Galaxy at the Rose Bowl in Pasadena.
Van Gaal has only been in his position for six days, but his arrival has injected optimism into a squad previously short on confidence and Mata is looking forward to a successful season ahead.
United finished 22 points behind winners Manchester City last term, but Mata sees no reason why his team cannot challenge for the Barclays Premier League and other trophies under the vastly experienced Van Gaal.
"It's the start of a new era for the club, with a new manager and players coming in.

"I'm really happy with the manager's style of football and hopefully at the end of the season we can celebrate something, which would be amazing for him and for us. "We're focused on improving and trying to learn from the manager, to play at our best level during the season.

"The main idea is to play as a team and compete for titles."
– Juan Mata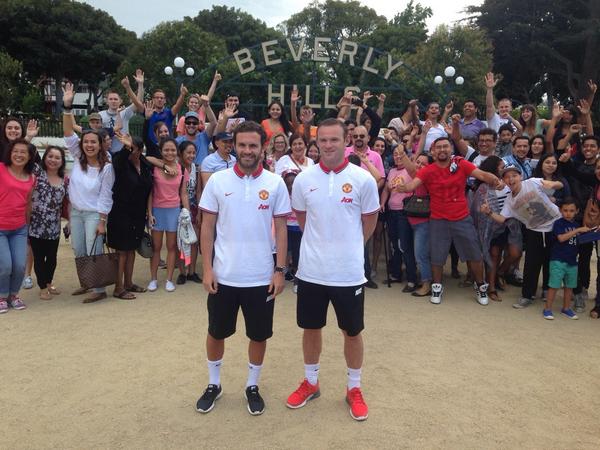 Mata and his team-mates have been keen to impress Van Gaal during intense double-training sessions under the LA sun.
And if they needed another reminder that they are playing for their futures, then it was duly delivered by Ed Woodward on Sunday when he told United fans to expect more incomings and outgoings over the next few weeks.
While Mata understands the need for tough training, the Spaniard thinks it is important the players do not overdo it.
"The most important thing is to get ready, step by step, and not too hard because injuries can happen," the former Chelsea player told MUTV.
"It's important for us to prepare physically and mentally for the long season."
Like Mata, Chris Smalling will take part in the entire pre-season tour as England were knocked out of the World Cup at the group stages.
The centre-back is under pressure to establish himself as a first-team regular following the departures of Rio Ferdinand and Nemanja Vidic.
Smalling hopes the hard graft he and his team-mates are putting in during their stay in the US will be worthwhile.
When asked what the toughest part of pre-season is, the former Fulham defender said: "The running. You usually do two or three sessions a day, two outside and one in the gym.
"It's quite hard on your lungs and your legs, but you know that come August you'll be ready to last the distance for the season."
Van Gaal will speak for the first time on the tour on Tuesday at a press conference in the 92,542-capacity Rose Bowl stadium which will host the match.
Striker Javier Hernandez will join up with the squad on the eve of the match but is unlikely to play.
After the game against the Galaxy, United will head to Denver, where they play Roma in the International Champions Cup.
Further matches against Inter Milan in Washington and versus Real Madrid in Michigan follow, as well as a potential final against City, Liverpool, Olympiacos or AC Milan in Miami should United top their group.
Load more updates
Back to top