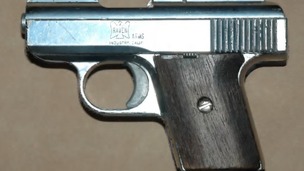 A man arrested with bullets inside a shoe at Liverpool John Lennon Airport has been jailed for six years.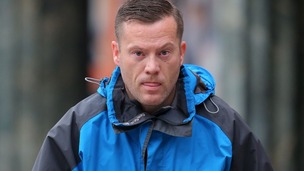 A panicked groom who staged a bomb hoax on his wedding day so his bride would not find out he bungled the booking has been jailed.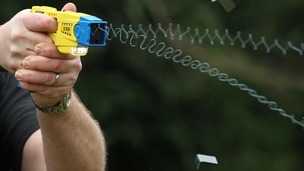 Two Merseyside police officers have been sacked after they wrongly arrested a man and Tasered him five times.
Live updates
Two boys aged 15 and 16 will appear in court later after police found 2,000 cannabis plants in a former pub in Liverpool.
The teenagers, who can't be identified because of their age, have been charged with producing a controlled drug.
Seven other people who were arrested have been bailed pending further inquiries.
Merseyside Police believe the cannabis farm, found inside an unused pub in Rice Lane, Walton, contains more than 2,000 cannabis plants - making it one of the largest ever uncovered by the force.
Heseltine backs HS2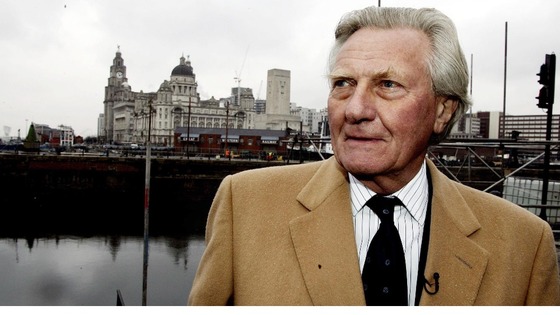 Tory grandee Lord Heseltine - a former Minister for Merseyside - has declared his support for the £50 billion HS2 high-speed rail project.
The one time Deputy Prime Minister says the scheme's timetable should be accelerated and that the private sector should contribute to the cost.
He says: "HS2 is about our country's competitiveness for a half century or more.
"It is about so many more people sharing growth that has, for too long, been concentrated on London and the South East.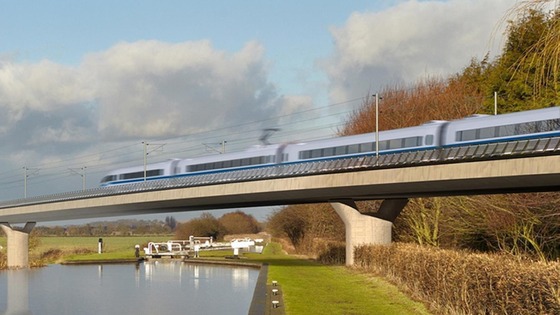 The first phase of HS2 is due for completion in 2026, with the second phase, taking the line to north east and north west England, due to be completed by 2032/33
Advertisement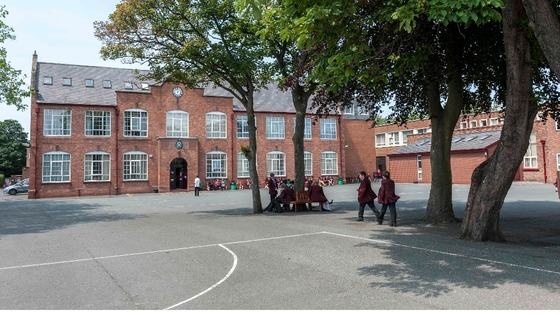 One of Merseyside's leading independent schools has unveiled proposals that could see it change from a fee-paying college to a free school.
St Mary's College in Crosby has launched a consultation on whether it should bid to the Government to become a free school throughout its 4-18 age range.
St Mary's, which was founded by Christian Brothers in 1919, could open its doors to non fee-paying students from September 2015 if the plans are approved.
Former pupils include the Archbishop of Westminster, Vincent Nichols, as well as notable figures in politics, journalism and sport.
Mike Kennedy, principal of St Mary's, said: "The ethos of the school and the high-quality education we provide would remain the same, but in future we would be able to offer it to more pupils from a much wider range of backgrounds.
"Traditionally, we have used assisted places, scholarships and bursaries to reduce our fees for around 40 per cent of families," added Mr Kennedy.
"Becoming a free school would make St Mary's accessible to all children, irrespective of what their parents earn."
A fraudster on the run in Spain has been arrested and brought back to Merseyside.
Norman Brennan, 70, a retired joiner jumped bail in 2008 after admitting £120,000 of benefit fraud and fled to Mijas on the Costa del Sol.
For years the pensioner claimed benefits in the name of his brother, who had lived in Germany for nearly three decades.
Last month Mr Brennan was arrested in Spain. Extradition proceedings were undertaken and the officers brought Mr Brennan back to Merseyside on last night.
Brennan is to appear at Liverpool Crown Court this morning.
Ken Dodd exhibition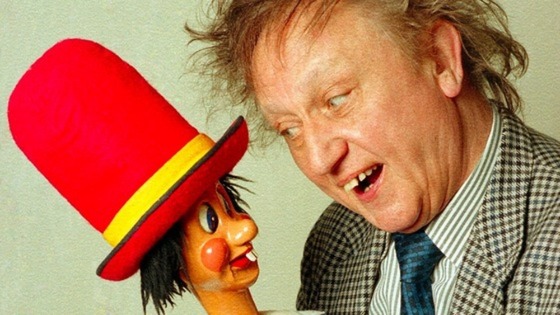 A new photographic exhibition celebrating the life of Ken Dodd opens at The Museum of Liverpool today.
By Jove! It's Ken Dodd! featuring pictures by Stephen Shakeshaft runs until 21 April 2014. The award-winning Liverpool photographer has been snapping the comedian for more than 50 years.
Ken Dodd exhibition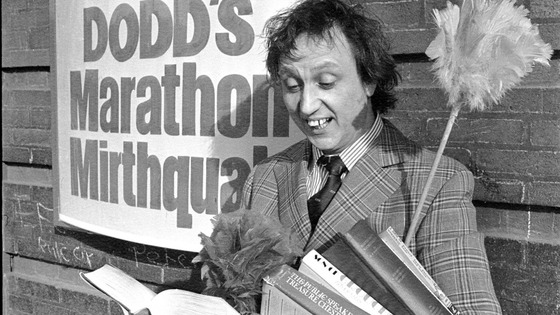 Phtotographs of the comedian Ken Dodd are going on display at an exhibition at the Museum of Liverpool.
The photos capture the comedian over his 59 years in show business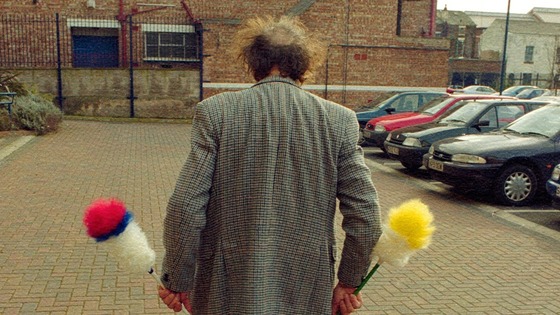 Photographer Stephen Shakeshaft said:
"Ken Dodd is an icon for many in terms of comedic talent and Liverpool pride.
I have been lucky enough to photograph the man himself on stage, back stage and at the many events he has attended over the years where he has put smiles on people's faces with his unwavering Scouse wit and charm.
This exhibition is not just about how people see Ken Dodd as a comedian but what he is like when he's preparing for a show and what he's like on stage from a more intimate perspective in the wings.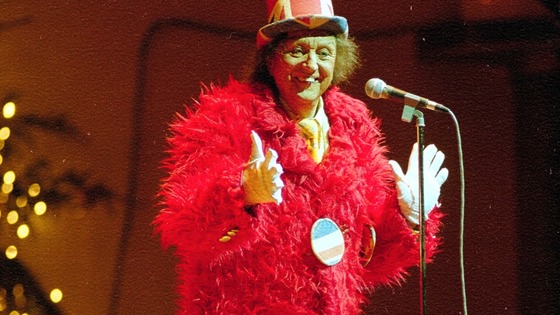 The exhibition will be on at the Museum of Liverpool until 21 April 2014.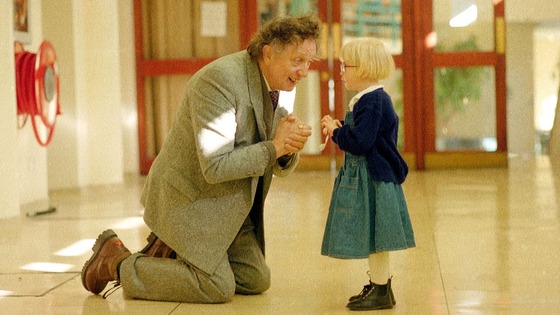 Advertisement
Ken Dodd exhibition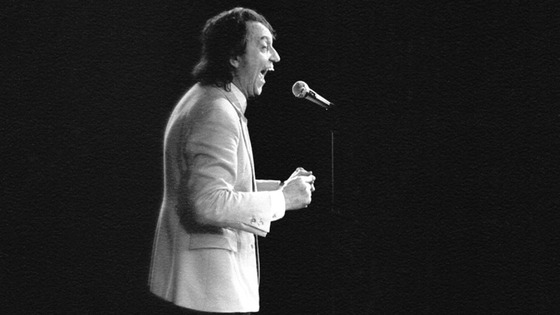 A new exhibition capturing one of Britain's best loved comedians in some of his most candid moments, is ready to open in Liverpool.
The Museum of Liverpool will host "By Jove! It's Ken Dodd!", featuring photographs by renowned snapper Stephen Shakeshaft.
Ken Dodd said of the exhibition: "One of the greatest pleasures in my life is seeing photographs of Liverpool's skyline, and I'm highly honoured to be part of an exhibition in a fantastic museum, on this beautiful waterfront.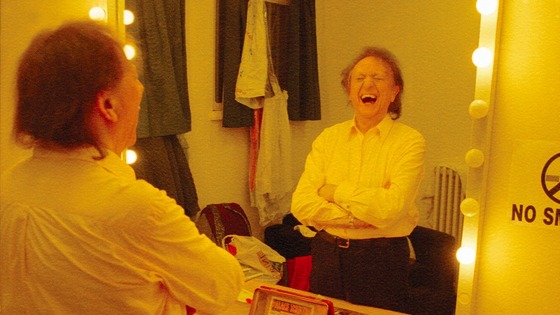 "Stephen Shakeshaft is one of my favourite people, and the only photographer I allow to photograph me candidly. He's a fantastic photographer, who takes a real interest in his subjects. Stephen doesn't just take a photograph, he produces a situation. Every one of his pictures tells a story."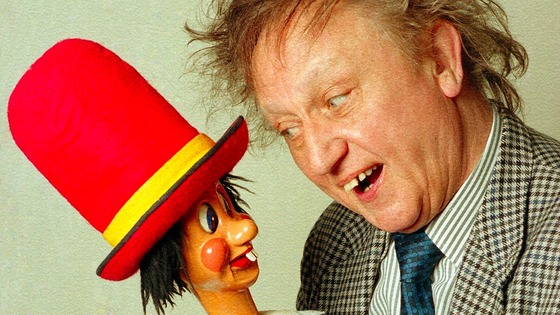 Councillors in Liverpool are debating whether high-stakes gambling machines should be banned from betting shops in the city.The authorities are worried about the effect of gambling in the city.
But the Association of British Bookmakers says there's no evidence to suggest the machines cause problems with gambling.
Five people have now been arrested after the shooting of a taxi driver in Kirkby early on Saturday October 19.
Merseyside Police officers found a 61-year old private hire taxi driver inside his vehicle, a silver Skoda Octavia, with injuries to his arm and chest. He was taken to hospital and had surgery for his injuries which are not life threatening. He remains in hospital in a stable condition.
Two men aged, 18 and 20, were arrested and bailed in connection with the incident on Sunday night on suspicion of attempted murder and possession of a firearm.
Three men, aged 18, 19,and 20, have been arrested today, Tuesday, on suspicion of attempted murder and are being questioned.
Load more updates
Back to top