In 2005 a young man called Steven Cook disappeared while on holiday on the Greek island of Crete.
His family from Sandbach have refused to accept Steven is dead and have not stopped in their efforts to find him.
Now 10 years to the day since he vanished, they've launched a fresh appeal.
Rob Smith looks at one family's fight for answers:
Steven's brother Chris came into studio and Tony and Ann asked him if his family thought about him every day:
A man has been charged with the murder of international concert pianist Natalia Strelchenko.
John Martin, thought to be Ms Strelchenko's partner and manager, has been charged with murder.
He was also charged with the attempted murder of a boy under the age of 17.
Martin has been remanded into custody to appear before Manchester Magistrates Court tomorrow.
Police launched a murder investigation after Ms Strelchenko, 38, was found injured at a house in Culcheth Lane, Newton Heath, at about 12.45am on Sunday.
Paramedics attempted to revive her at the scene, but she died a short time later.
Advertisement
Transfer deadline day often leaves fans gutted about the players they lose to other clubs.
But what if you lost your whole team?
That's what's happened to Vauxhall Motors Under 8s, who are celebrating getting every one of their squad signed up to professional clubs.
Chris Hall went to meet the pride of Ellesmere Port.
It's one of the annoying sights as you travel through the area where you live - piles of rubbish dumped on the side of the road.
Figures released by local councils across Britain - including many from the North West - show that despite all the anti-litter campaigns and threats of fines - fly-tipping is actually on the rise.
But councils are fighting back, as Tim Scott reports:
A man from Wigan is one of two British journalists accused of "working on behalf of a terrorist organisation" in Turkey.
Read the full story ›
Manchester United have announced the signing of forward Anthony Martial from Monaco on a four-year contract.
Louis van Gaal took his total expenditure as Manchester United manager to over a quarter of a billion pounds following the signing of Anthony Martial from Monaco.
United failed in their last-minute bid to offload goalkeeper David de Gea to Real Madrid on Monday night, but there were no late hiccups regarding Martial.
The Old Trafford club confirmed on Tuesday afternoon they had completed a deal to sign the 19-year-old French striker for a fee believed to be worth in excess of £36million.
Martial becomes the 12th signing of Van Gaal's reign. In total, the Dutchman has spent around £261million on new additions since he took over as manager last summer.
The 19-year-old also becomes the most expensive teenager in the history of football, eclipsing the £30million fee Van Gaal paid for Luke Shaw last year.
Monaco, who signed Martial from Lyon two years ago, rate the player highly, but the Ligue 1 club admitted United's offer was simply too good to turn down.
Monaco vice-president Vadim Vasilyev told the club's website: "We wished to keep him this season but Manchester United made an incredible offer that neither Anthony, nor AS Monaco, could refuse."
The forward, who scored 15 goals in 70 appearances for Monaco, has signed a four-year contract, with the option of another year.
Advertisement
There was no wooly thinking on display as Regimental Mascot Derby has been rewarded for his good behaviour with an Army promotion.
Read the full story ›
The son of the oldest person to die in the Hillsborough disaster has told a court how he saw "sheer terror" on his father's face during the crush.
Gerard Baron junior said he tried to protect his father as the pressure of bodies became unbearable.
Mr Baron said: "My dad turned around to face me and he had a look of just sheer terror on his face... I just said to him that he would be ok."
The witness, who was 26 at the time of the 1989 disaster, went to the Liverpool match with Gerard Baron senior, a 67 year old retired postmaster from Preston.
Speaking via videolink from his home in Australia, Mr Baron jnr said he lost sight of his father after his arms buckled under the pressure.
The inquest heard a St John Ambulance volunteer tried to put an oxygen pipe through the pen fence into the pensioner's mouth but Mr Baron showed no obvious signs of life.
Manchester United have agreed a fee of £36million for the 19-year-old Monaco striker Anthony Martial.
Martial was allowed to leave France's training camp to travel to Carrington for a medical earlier today.
Provided Martial passes those medical tests, he will become the most expensive teenager in football history.
The current most expensive teenager in world football is Luke Shaw, who signed for United for a fee that could rise to just over £30million last summer.
Martial's first club, Olympique Lyonnais, were the first to offer their congratulations.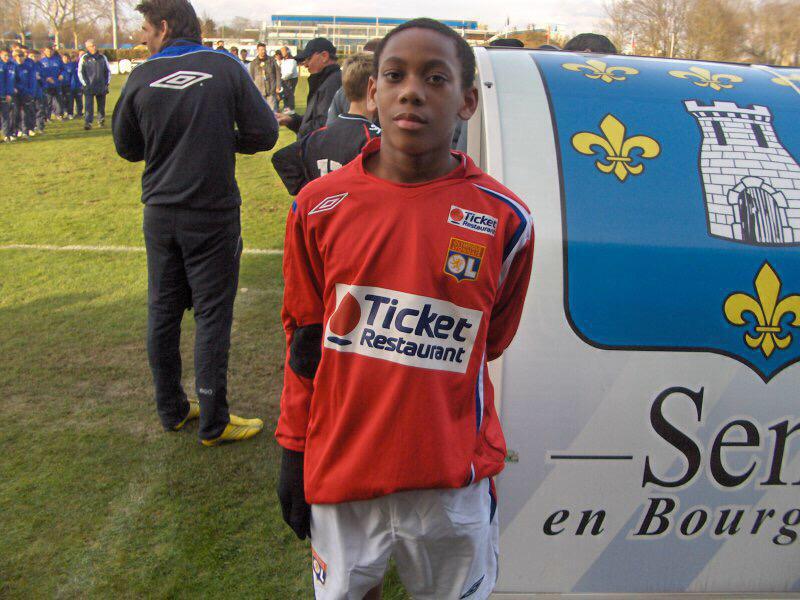 Martial is a 19-year-old French striker who signed for Monaco from Lyon for just #3.7million two years ago.
The teenager, who can play either on the wing or up front, scored 10 goals in 44 appearances for Monaco last season. He has played three times for the Ligue 1 club so far this term.
United's pursuit of the player came completely out of the blue.
The club had been linked with the likes of Gareth Bale, Thomas Muller, Neymar and Edinson Cavani this summer, but they have decided to invest their money in Martial instead.
Load more updates