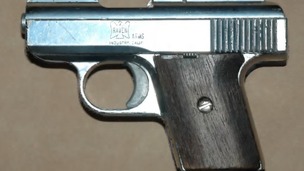 A man arrested with bullets inside a shoe at Liverpool John Lennon Airport has been jailed for six years.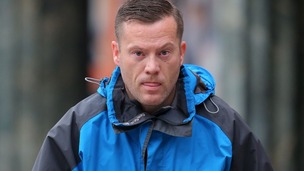 A panicked groom who staged a bomb hoax on his wedding day so his bride would not find out he bungled the booking has been jailed.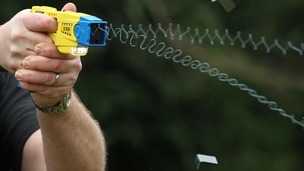 Two Merseyside police officers have been sacked after they wrongly arrested a man and Tasered him five times.
Live updates
Teen bank robber sentenced
A Liverpool schoolboy described as a "model pupil" is in court to be sentenced for armed robbery. The 15-year-old, whose identity is protected by the courts because of his age, held up a Barclays Bank in Anfield on Friday 20th September 2013.
He escaped with £2,200.
He was turned in to police when his mother found an imitation firearm and the stash of cash, stained with dye, in his bedroom. The boy pleaded guilty to two counts of robbery and one count of possessing an imitation firearm with intent to cause fear of violence at an earlier hearing.
For the latest from court follow Andy on Twitter.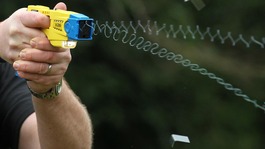 Two Merseyside police officers have been sacked after they wrongly arrested a man and Tasered him five times.
Read the full story
Advertisement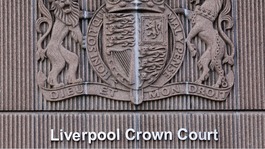 A "model pupil" who robbed a bank in Liverpool with an imitation firearm will be sentenced later.
Read the full story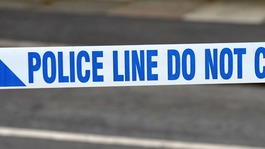 Merseyside Police has dismissed two officers after a man was wrongly arrested and Tasered five times in the back of a police van.
Read the full story
'Taser' officers dismissed
Merseyside Police has dismissed two officers after a man was wrongly arrested and Tasered five times in the back of a police van.
Kyle McArdle complained to the IPCC after officers detained him when they spotted him urinating in the street.
He was put in the back of a police van and hit with a Taser five times, after officers said he became violent.
CCTV footage did not corroborate the officers' version of events, and the IPCC upheld two complaints by Mr McArdle.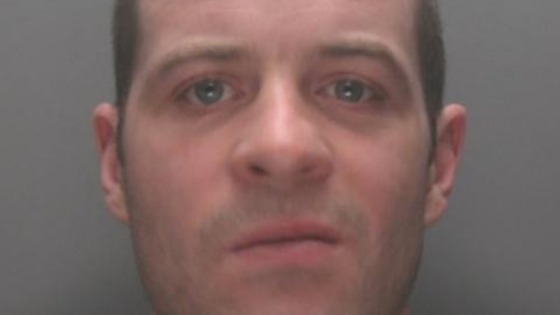 Merseyside Police have released an image of a man wanted after failing to return to prison form day release.
Richards, who is serving a sentence for manslaughter, is described as being white, 5ft 9 ins tall, of a slim build with short dark hair.
Richards is known to have links in the Sefton area.
Officers are appealing to anyone who may know of his whereabouts to contact Merseyside Police on 0151 777 3837 or Crimestoppers, anonymously, on 0800 555 111.
Advertisement
Two men have been arrested after a taxi driver was shot amid a dispute between two groups of men at a petrol station.
Police believe the 61-year-old male victim was not the intended target as a shotgun was discharged following the altercation in Kirkby, Merseyside, in the early hours of Saturday.
It is believed four passengers of the silver Skoda taxi had been arguing with a group of six men in Whitefield Drive before gunfire was aimed at the vehicle.
Today, officers from Merseyside Police's Matrix team - which specialises in tackling gun crime - arrested the suspects, aged 20 and 18.
Emergency services were called to the scene at about 1.15am and the taxi driver was discovered alone with injuries to his arm and chest.His injuries were serious but not life-threatening and he is in a stable condition, said police.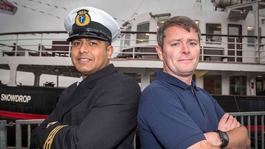 Two MerseyFerry crew members who rescued a three-year-old girl from the water after she fell from the top deck of a ferry, have spoken.
Read the full story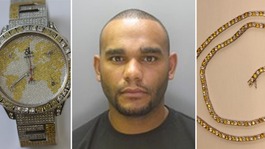 Luxury assets confiscated from a cage fighter turned drug baron are being sold on eBay by the police.
Read the full story
Police sell off jewellery seized from criminals
Merseyside police are selling off items confiscated from criminals. Police are putting a number of items on ebay with the cash being ploughed back into crime fighting.
Titan, the North West Regional Organised Crime Unit, launched the initiative this week on its website (www.titanrocu.org.uk) by auctioning jewellery seized during a Class A drugs investigation at a starting price of £7,500.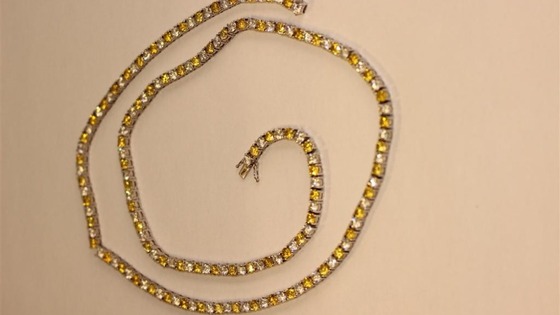 The jewellery was seized during a 2010 investigation by Titan into a gang operating in Merseyside and West Lancashire. The operation, known as 'Operation Ash', led to four men being jailed for more than 20 years.
At a Proceeds of Crime Act (POCA) hearing at Preston Crown Court in May, ringleader Vincent Graham from Southport was told that the jewellery, along with his other assets, were being confiscated to pay back the majority of the estimated £926,981 that he made from the drugs conspiracy.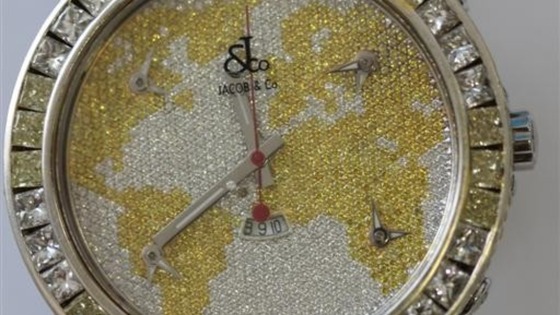 Detective Superintendent Jason Hudson, head of operations at Titan, said more auctions would follow soon.
He said: "This is just the start of us selling the ill-gotten gains of convicted major criminals and re-investing the proceeds back into tackling others like them.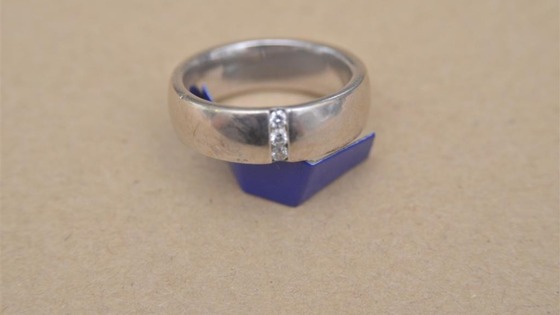 "Expensive jewellery, luxury furniture, fast cars - these trappings of wealth are things that most ordinary people can only dream of yet serious organised criminals have been enjoying them while blighting communities with their drugs and violence.
"Law enforcement agencies are using the Proceeds of Crime Act and court confiscation orders to their full potential and hit criminals in the pockets as well as with prison. By using ebay we hope to sell criminals' assets at the highest price we can.
To see the items being sold on ebay visit www.titanrocu.org.ukand click on the 'ebay shop' on the bottom right-hand corner of the Titan homepage.
Load more updates
Back to top