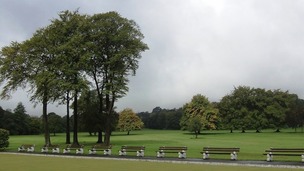 Sunday should feel more pleasant than Saturday as winds are lighter. Good sunny spells developing later. Mainly dry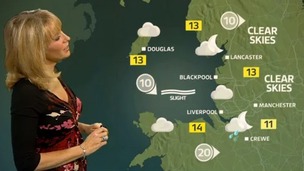 High pressure building in on Saturday night, killing off any evening showers. Mild and dry overnight into Sunday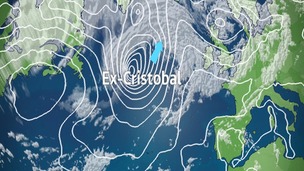 Don't panic! At this time the volcano in Iceland has not erupted. If it were to do so however, we are unlikely to be affected by ash cloud
Live updates
What's on this bank holiday weekend?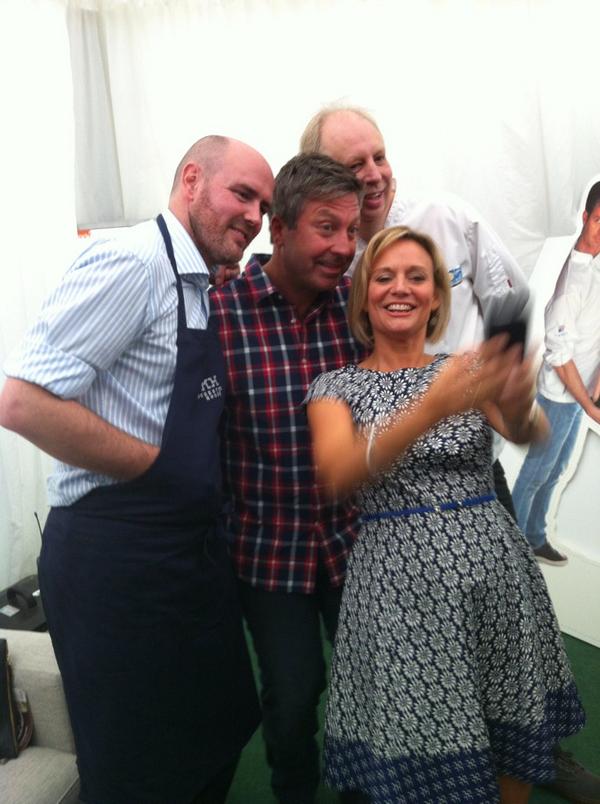 Police probe drugs link after death of Creamfields reveller
Police are investigating whether drugs played a part in the death of a man who's thought to have been attending the Creamfields Festival.
Ambulance crews were called earlier today to a hotel near Widnes after a guest complained of respiratory problems.
The 22-year-old, who has not been named, was taken to Whiston Hospital where his condition deteriorated and he died a short time later.
It's believed he'd been at Creamfields and Cheshire Police say they're looking into the circumstances.
A spokeswoman said: "The cause of the man's death at this time is presently being treated as unexplained, including whether the man's death is in any way drug related."
The force said a post mortem examination will take place to determine the cause of death.
The deceased's next of kin have been informed.
Advertisement
Liverpool target Balotelli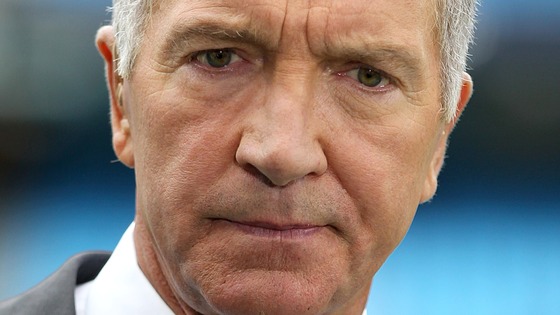 Former Liverpool manager Graeme Souness has warned the club against signing Mario Balotelli, describing the move as an "enormous gamble".
AC Milan striker Balotelli is reportedly closing in on a transfer to Liverpool as Reds boss Brendan Rodgers looks to replace the goals of Luis Suarez, who joined Barcelona earlier this summer.
The #16million move for the controversial 24-year-old former Manchester City player is seen as something of a coup by many, but Souness believes it is a risk not worth taking.
Writing in the Sunday Times, he said: "It's an enormous gamble by Rodgers, a gamble I don't think he needs to take because he has a very strong group of players.
"The harmony looks good but he may find, like every previous manager of the Italian, that he will spend more time talking about Balotelli, spending time with him and defending him, than he will the rest of the group put together."
Souness, who managed Liverpool to FA Cup glory in 1992 and has also been in charge of Newcastle, Blackburn, Rangers and Southampton, went on to say that he would not sign Balotelli if he was still in the Anfield hotseat.
He added: "At times Balotelli doesn't seem to enjoy football. Big teams can do without people who pick and choose when they will have a go. It's a high-risk signing. I wouldn't want him."
Balotelli is a proven performer, but the baggage that comes with him is considerable.
His spell with Manchester City from summer 2010 to January 2013 was a whirlwind one, with occasional sparkling performances interspersed with volatility on the field and erratic behaviour off it.
He scored 30 goals in 80 appearances for the club and set up Sergio Aguero's stoppage-time goal against QPR which saw them crowned 2012 Barclays Premier League champions - their first league title since 1968.
Another triumph for Southport swimmer Fran Halsall at European Championships.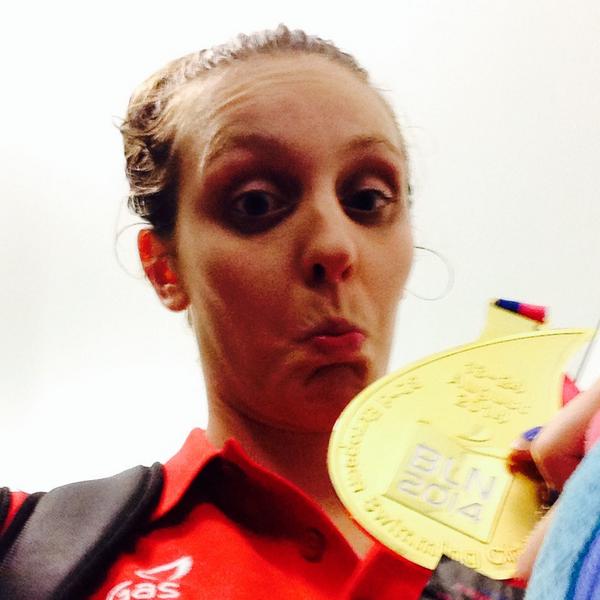 .@franhalsall after 50m Back Gold: "I didn't expect this at all. It was the first time that I swam backstroke on the international level."
Southport's swimmer Fran Halsall has struck gold again at the European Championships in Berlin.
Halsall beat fellow Briton Georgia Davies by one hundredth of a second to win the 50m backstroke final in 27.81.
It's her second Gold medal of the championships, after success in the 100 metre freestyle mixed relay.
She's also bringing home a Bronze medal from the 50 metre butterfly.
Never forgotten: North West VC's honoured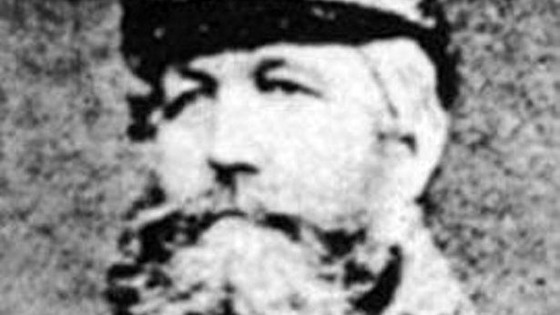 A street in Heywood is set to be renamed in commemoration of Private Anthony Palmer, a Crimean war hero and Victoria Cross recipient, who is buried in Heywood Cemetery.
A heritage sign will be unveiled on Wood Street, outside Heywood Library, to mark the official renaming of the street to 'Private Anthony Palmer VC Parade'.
Private Palmer was born on the 10 March 1819 in Brereton Green, Cheshire.
He joined the British Army and served with the 3rd Battalion, Grenadier Guards during the Crimean War between 1854-1856.
He is buried at Heywood Cemetery, in a family plot with father James and mother Mary Rachel.
The citation on his gravestone reads 'An upright, valorous, god-fearing hero much beloved'.
Following the War, he was presented with the Victoria Cross, the highest military honour, by Queen Victoria at Hyde Park in London in June, 1857.
Private Palmer is also believed to be one of only 13 recipients of the Bentinck Medal for Gallantry.
First presented by Major-General Sir Henry Bentinck, KCB in 1855, the medal recognised Guardsmen who had performed outstanding service, at a time when insufficient official awards for gallantry were available.
After leaving the army in 1863 he rose to become the Head Constable of The Millwall Dock Company.
He died on 12 December 1892 at the age of 73, in Crumpsall Hospital, Manchester.
The unveiling of 'Private Anthony Palmer VC Parade' follows that of 'LCpl Joel Halliwell VC Way' and 'L Cpl Stephen Shaw MC Way', in recognising servicemen associated with the borough, who have received awards for their gallantry.
The street renaming is one of a host of events across the borough this year commemorating the sacrifice of British service personnel.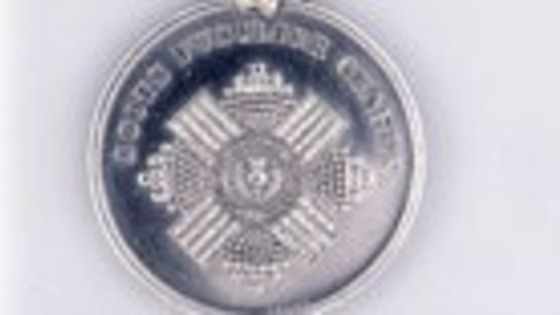 "Private Palmer's story is one of gallantry and selflessness, he is buried in Heywood and, as such, we have an obligation to preserve his memory and to recognise his incredible heroism."
– Councillor Alan McCarthy, Lead Member for the Armed Forces, Rochdale Council
Never forgotten: North West VC's honoured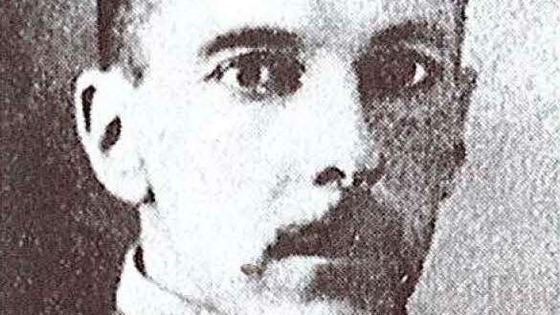 A commemorative stone is to be unveiled in memory of a Liverpool man who was awarded one of the first Victoria Cross medals during World War One.
Ernest Alexander from Princes Park was a Lieutenant Colonel in the 119th battery of the Royal Field Artillery.
In 1914, against overwhelming odds, he defended his battery at Elouges in Belgium from German soldiers - enabling them to withdraw without serious loss.
The Victoria Cross is the highest military decoration awarded for valour "in the face of the enemy" to members of the armed forces.
The citation for the medal in the London Gazette also highlighted his bravery in rescuing a wounded man under heavy fire "with the greatest gallantry and devotion to duty".
Today, a Commemorative Paving Stone in his honour will be unveiled at the Sunburst Gates at Princes Park - a century to the day since he was awarded the Victoria Cross.
It is part of a national scheme run by the Department for Communities and Local Government which will see every World War One Victoria Cross recipient remembered.
The event will be attended by Lord Mayor of Liverpool, Councillor Erica Kemp, veterans and serving soldiers from the Royal Artillery and members of the Friends of Princes Park.
"Ernest Alexander was a brave and fearless soldier whose selfless actions saved many lives.

"It is important that his contribution to World War One is remembered and I am privileged to be able to attend the unveiling of the stone.

"It will be a permanent reminder of the incredible contribution that he made to the war effort and his role in making sure that more soldiers weren't lost."
– Lord Mayor of Liverpool, Councillor Erica Kemp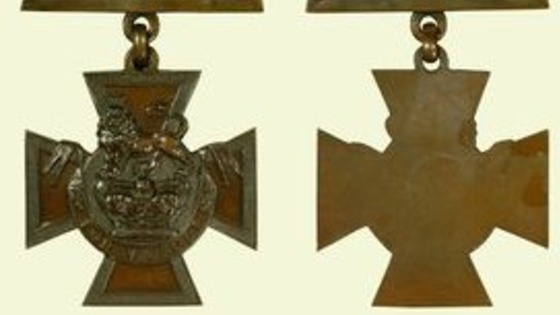 Ernest was also awarded the Companion of the Order of the Bath, the Companion of St. Michael and St. George, and the Belgian Croix de Guerre. He is also remembered with a memorial at Putney Vale Cemetery in London.
He retired in 1920 to live in Kingsbridge, Devon, where he died on 25 August 1934, aged 63.
Efforts to trace his relatives, including by a local historian, have proved unsuccessful.
He is one of eight men from Liverpool to be awarded the Victoria Cross during World War One, and the others will be honoured in the same way between now and 2018.
Advertisement
Lee Rigby's mother "wept" when she heard of Foley killing
National
The mother of murdered soldier Lee Rigby, who was hacked to death in the street last year by Islamist fanatics, "wept" when she saw the news about the beheading of US journalist James Foley.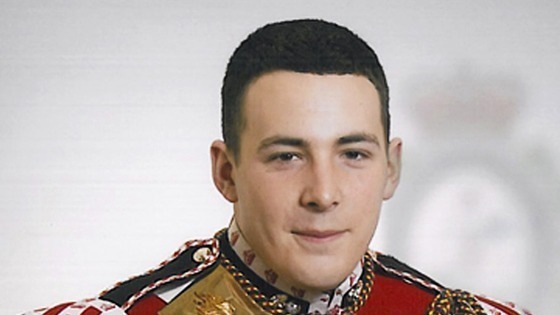 Lyn Rigby told the Sun on Sunday (£) that the American's violent death brought back nightmarish memories of her son's killing.
She said: "The moment I saw the news about James's beheading, I felt my heart turn over and I just wept."
She added that she supported calls from Foley's parents not to watch the fanatics' video, saying: "By refusing to watch, you are making a stand against the terrorists who are trying to push a nasty and violent agenda."
Fusilier Rigby, a 25-year-old father-of-one, was knocked down by a car near Woolwich Barracks in south east London and subjected to a frenzied knife attack in broad daylight. Michael Adebolajo and fellow extremist Michael Adebowale were this year convicted of his murder.
What's on this bank holiday weekend?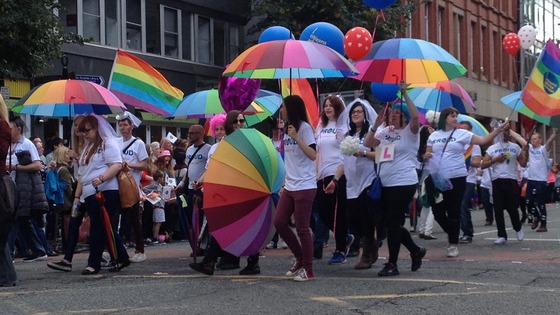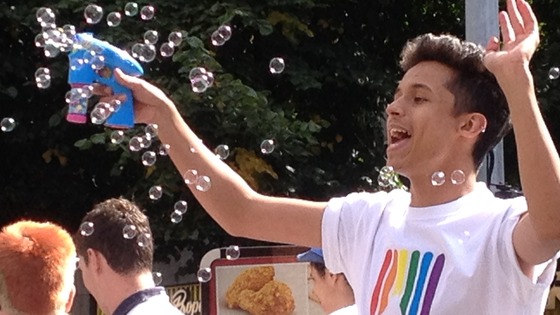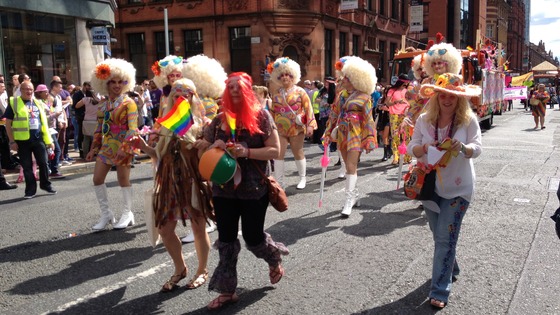 Investigation launched after body found at Wirral flat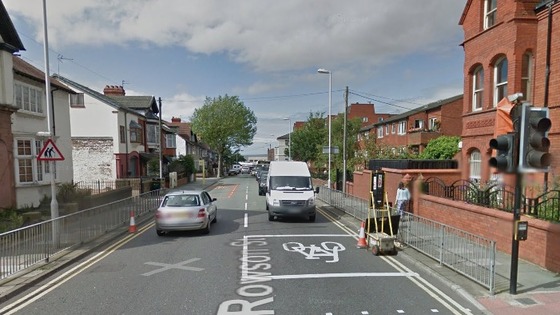 Merseyside Police is investigating the unexplained death of a man whose body was found in a flat in New Brighton last night.
Officers were called to the flat in Rowson Street at 8pm after a female relative found the man's body on the floor of a room inside. .
The flat was cordoned off and an investigation into the circumstances surrounding his death has been launched.
The victim has been identified as a 44-year-old local man. Officers are tonight making efforts to contact his next of kin.
His death is being treated as 'unexplained' until a post mortem examination can be carried out to establish how he died.
An investigation by Wirral CID is underway and anyone with information should call 0151 777 2265.
What's on this bank holiday weekend?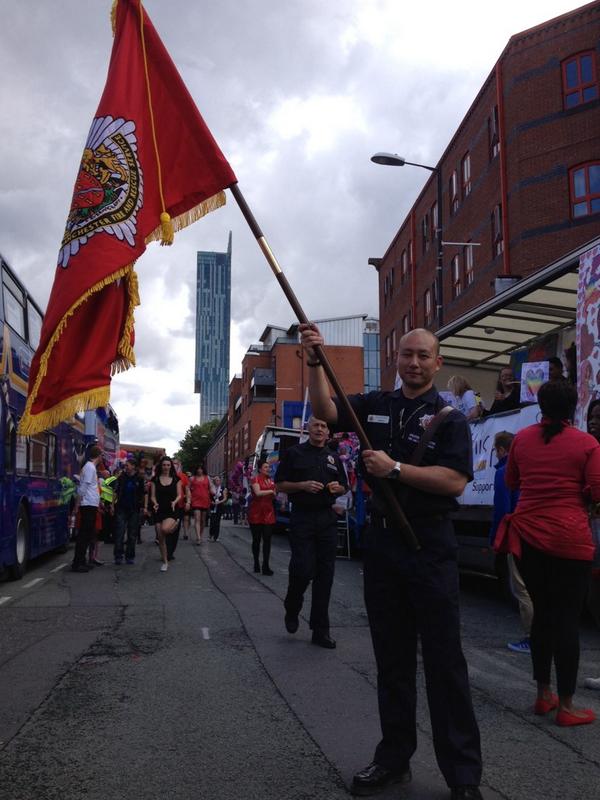 Load more updates
Back to top