Police hunt after attack on ticket inspector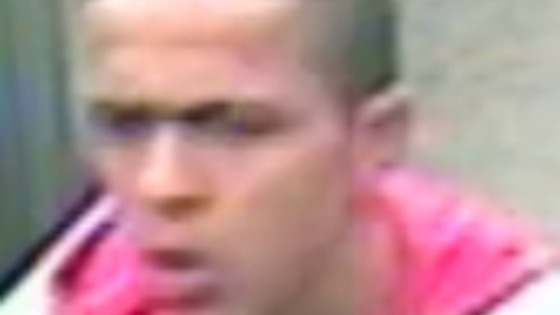 Police have issued an image of a man they want to speak to about the assault of a ticket inspector on the Metrolink. A ticket inspector approached two men and asked them to buy tickets from the machine. One of them did this, but the other became abusive and punched the inspector in the mouth.
He suffered an injury to the jaw and had treatment at hospital. The incident happened at around 1.15pm on 21 April 2013, and officers have been working with Metrolink to identify the offender, but he remains at large.
PC Lois Bennett, based at Stretford Police Station, said: "The ticket inspector was simply trying to do his job when he was rounded on by this freeloader.
"Not only did he dodge his ticket, but he lashed out at the inspector when he was found out."
The man police want to speak to got off the tram at Trafford Bar.