Live updates
Murder of soldier Lee Rigby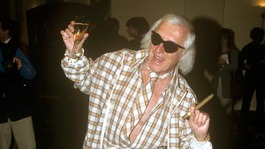 From the BBC to the hospitals to the prosecutors and now, it's clear, the police, Jimmy Savile's victims were let down by every authority.
Read the full story
Advertisement
Savile report
Peter Watt, of the NSPCC, said Savile was "without doubt one of the most prolific sex offenders we have ever come across".
Savile report
A police report on sex abuse claims against Jimmy Savile has found that the earliest reported offence committed by Savile was in Manchester in 1955. The final reported allegation was in 2009.
A total of 617 people had made contact with officers investigating claims against Savile and other figures in the entertainment industry, with 450 directly relating to Savile.
Back to top