Lancashire police are trying to find a missing 15-year-old girl from Darwen, who could be in the Lancaster or Morecambe area.
Kelis Nicholson, 15, was last seen at 3pm on Saturday 2 July at an address on Northcote Street, Darwen.
Police say she had plans to attend a party and head to work in the town the next day. However, she has not been seen since.
Police believe she may have travelled to Lancaster and Morecambe, as she has links to both areas.
DC Trevor Walker from Lancaster CID said:
We are concerned for Kelis given her age and would urge anyone who may have seen her or knows where she is to make contact with us as soon as possible.
– DC Trevor Walker, Lancaster CID
She was last seen wearing a burgundy hoodie with light blue jeans and is described as white, of slim build, with shoulder length blonde hair, which may be in a ponytail.
The police are appealing for anyone with information can call them on 101 quoting incident reference 1593 of July 3rd.
Police are appealing for information after a 21-year-old man suffered a suspected dislocated jaw following a vicious assault in Morecambe.
Read the full story ›
Advertisement
A 14-year-old girl was rescued by Morecambe's volunteer RNLI lifeboat crew after she became trapped up to her waist in mud.
Read the full story ›
A couple from Lancashire are hoping they've hit the jackpot…after finding a lump of whale vomit.
Read the full story ›
Boxer Tyson Fury has been telling ITV News about his ambitions to become an MP in Lancashire.
The heavyweight's shot at a world title was postponed last week when his opponent Wladimir Klitschko pulled out through injury.
Fury, who wants to fight for the seat of Morecambe and Lunesdale, says he wants to tackle problems such as drug and alcohol abuse, homelessness and unemployment.
Boxer Tyson Fury has been meeting potential voters in Morecambe after revealing he wants to become the area's next MP.
The fighter's political ambitions emerged after his title clash with Wladimir Klitschko was called off.
Fury, who is from Manchester but lives in Morecambe, has said he would clean up the streets and have the town booming.
Advertisement
The Lancashire Fire Service is joining forces with the North West Ambulance Service today to launch a new First Responder scheme.
Read the full story ›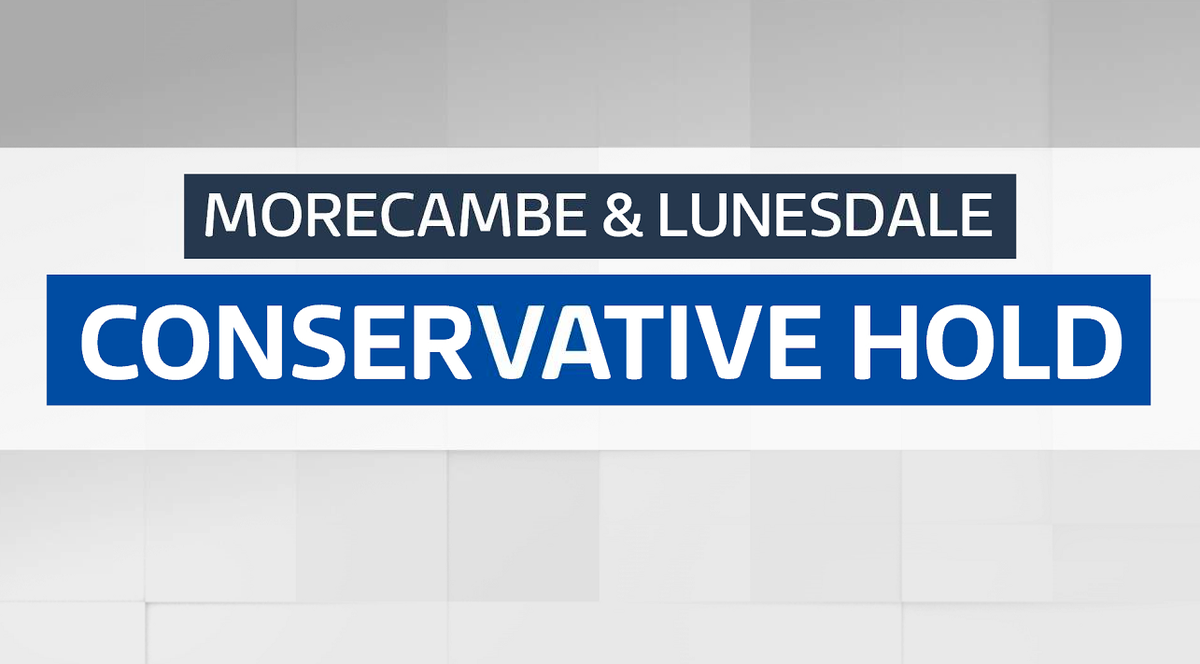 David Morris (C) 19,691 (45.54%, +4.19%)
Amina Lone (Lab) 15,101 (34.92%, -4.44%)
Steve Ogden (UKIP) 5,358 (12.39%, +8.17%)
Matthew Severn (LD) 1,612 (3.73%, -9.96%)
Phil Chandler (Green) 1,395 (3.23%, +1.85%)
Michael Dawson (ND) 85 (0.20%)
C maj 4,590 (10.61%)
4.31% swing Lab to C
Electorate 66,476; Turnout 43,242 (65.05%, +2.71%)
One of the heaviest babies in Britain has been born - to a mum who asked for NO pain relief.
Danielle Davies from Morecambe gave birth to Harley, who arrived at more than 11lbs, following an eight-hour labour.
Danielle had insisted on a natural birth - not realising she was about to deliver such a massive baby.
Midwives were so shocked they had to weigh him twice.
Newborn Harley from weighs 11lb 5oz, and already fits into clothes designed for babies aged three to six months.
New mum Danielle, 21, said: ''All the midwives couldn't believe how big he was, he was the talk of the hospital.
''They had to put him on the scales a number of times, they said he was difficult to weigh because it was off their official charts.''
Danielle, who already has a 19-month-old daughter Layla, stunned staff during the eight hour natural birth, which she managed to endure without any pain relief despite pushing for two hours.
She said: ''I just cant believe I did it on gas and air, I keep wondering how I managed.''
Baby Harley was born at 1.13am on April 10.
Dad Daniel Goldstone, 23, a security guard, said: 'I was nervous because Danielle was in so much pain and it shocked me but I wasn't expecting my son to be so big.
'I'm proud of her and all the staff were brilliant.'
A couple from Morecambe are celebrating after winning more than £6m on the lottery.
Read the full story ›
Load more updates