Police hunt Moss Side rape suspect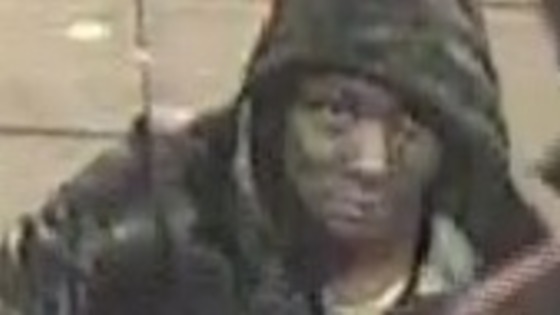 Police investigating reports of a rape in Moss Side, Manchester, have released an image of a man they want to speak to.
A 20-year-old woman was attacked in October 2013 but after initially reporting the offence, declined to take it any further.
Detectives have since managed to trace an image of a suspect and the victim has recently contacted police.
On the night of 26 October 2013 she went out into Manchester city centre with friends.
At some point she became separated from them and awoke in a house, later found to be on Claremont Road, Moss Side, with two men in bed with her.
She didn't recall how she got there and she had been raped.
The offender in the image released today is described as black, in his early 30s, with shaven hair, quite tall, a slim build and spoke with a foreign accent.
The second offender is described as Asian, around 5ft 8in tall with a chubby build, thick, short hair and a short, scruffy beard.
He was in his early 30s and spoke with a foreign accent.
"The victim in this case initially called 999 to report the attack a few days after it happened.

"However, we had very little to go on.

"We managed to find a CCTV image of a man we believe could have been involved following our enquiries.

"We have circulated this image across the force for help in identifying him but we now need the public's help.

"If you recognise this man please get in touch.

"Obviously nine months have elapsed since the crime happened, but that doesn't lesson our determination to bring the offender to justice."
– Detective Constable Emma Cyprien, the Serious Sexual Offences Unit, Greater Manchester Police