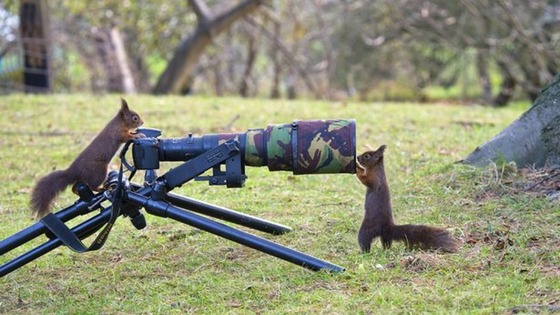 A pair of red squirrels have been captured during a photography shoot in Formby in Merseyside.
Wildlife photographers Peter Smith and Roy Rimmer only left the camera for a couple of minutes before the creatures moved in for close-up of their own.
Alan Wright, of the Wildlife Trust, said it was good to draw attention to the plight of the red squirrel, which has been in serious decline in Britain since the introduction of the grey squirrel as they compete for food and habitat.
He added: "The exciting news is that this native squirrel is battling back and now spreading eastwards into areas of West Lancashire and Greater Manchester."