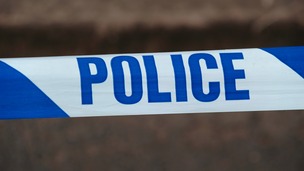 A terminally-ill pensioner was beaten up by robbers in a "cowardly attack" as he walked home from the pub.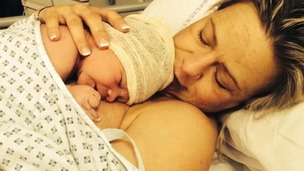 This picture shows the perfect bliss of a new mum with her baby son – two days before her heartbreaking death.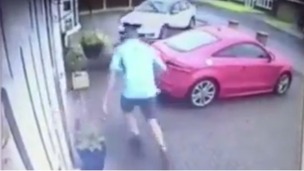 A man who chased off three armed burglars who were raiding a house on his street has said he would "100 per cent" do it again.
Live updates
Terminally-ill pensioner mugged walking home from pub
Jack Kebbie was mugged by two attackers as he walked home from the pub in what police are calling a "despicable" attack. The 69-year-old has terminal prostate cancer, and has been given only a few months to live.
Terminally-ill pensioner mugged walking home from pub
Jack Keppie speaks to Rob Smith about how being mugged while he was walking home from the pub has left him badly shaken up.
Mr Keppie was attacked walking home in Denton.
Advertisement
Terminally-ill pensioner mugged walking home from pub
Police have condemned as "cowards" two men who attacked a terminallly-ill cancer patient, as he walked home from the pub.
Sgt John Kilgallon told Rob Smith that the men who attacked the pensioner are "no better than animals".
Police investigating death of baby boy in Oldham
Police in Oldham are investigating the death of a baby boy in the town.
Police say they were called to Lychgate Court, Oldham around 5.20 am on Friday morning.
The North West Ambulance Service called police after a baby boy, who was less than three weeks old, was found unresponsive.
The baby was taken to Royal Oldham Hospital but died a short time later.
A Home Office post-mortem examination was carried out but the cause of death remains unknown. Police said further inquiries will be made out on behalf of HM Coroner to establish the exact cause of the baby boy's death.
A 55-year-old woman has been arrested on suspicion of causing a death to a child by overlaying, and has been bailed until 26 September 2014 pending further inquiries.
Anyone with information is asked to call police on 101.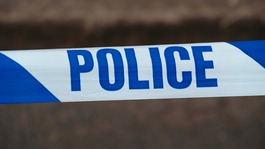 A terminally-ill pensioner was beaten up by robbers in a "cowardly attack" as he walked home from the pub.
Read the full story
Racist vandals target Muslim graves in Chadderton
Vandals have desecrated a number of Muslim graves in the Chadderton Cemetery in Chadderton.
The graves were targeted sometime between 8.30pm on 15 August 2014 and 7.30pm the following day.
Police were called to the cemetery by the distraught loved one of a woman buried within the Muslim section of the cemetery.
Officers attended and found up to 10 graves had been damaged, and as no other graves other than those in the Muslim section had been targeted, police are treating the vandalism as racially motivated.
Wooden grave markers and headstones were uprooted from four adjoining graves, one of which had a brass plaque ripped from the headstone itself.
Police are now appealing to anyone who has information about the vandalism to come forward.
Advertisement
Woman arrested following death of newborn baby
National
A woman has been arrested following the death of a baby described as "barely three weeks old".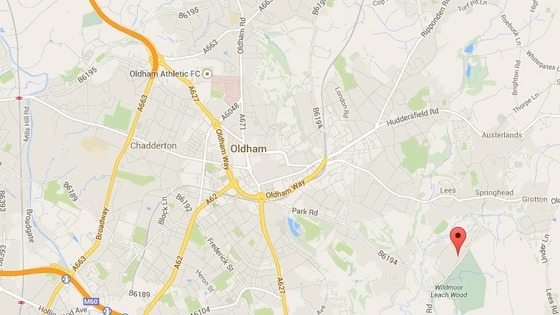 The 55-year-old has been held on suspicion of causing death to a child by overlaying - when a baby is suspected to have suffocated when somebody lies on them while in bed.
The baby was found unresponsive by officers at an address at Lychgate Court, Oldham.
The infant was transferred to Royal Oldham Hospital but was pronounced dead a short time later.
The arrested woman - who is believed to be related to the child - is continuing to be questioned by police.
Police say they were called to Copster Hill in Oldham where they found a 16 year old girl who was seven months pregnant had been punched in the stomach by her partner. She was rushed to hospital but later lost the baby.
An 18-year-old man was arrested on suspicion of child destruction and a Section 18 Assault. He remains in police custody.
The circumstances surrounding this are exceptionally tragic.

"We have specially trained officers supporting the girl, who is distraught by what happened in a way I cannot begin to imagine.

"To punch a heavily pregnant woman in the stomach is an unthinkable act and I can only reassure people that we are doing everything we can to fully and thoroughly investigate the full circumstances of this appalling crime.

"The incident happened in a public park in broad daylight and we know from what people have already said to us that others may have been present in or around the park who have seen this take place or have information that can help us with this investigation.
– Detective Chief Inspector Jamie Daniels, Greater Manchester Police
The woman dives away from the Audi as it veers onto the pavement and crashes into a pole and shop front on Ashton Road in Oldham. The collision, on Wednesday night, was filmed on a security camera by the Keep Active Mobility store.
A spokesman for the North West Ambulance Service said three people were taken to Royal Oldham Hospital, but were not believed to be seriously hurt.
Stephen Walker went into teenage chatrooms to pose as girls as young as 12 and 13. Within minutes he says he was bombarded by men asking for sex. Today, two of those men were sentenced in Manchester.
Load more updates
Back to top