Salford City co-owner Paul Scholes claims many Premier League clubs are so obsessed with money they are sacrificing the quality of football.
Read the full story ›
Former Manchester United star Paul Scholes and boxer Anthony Crolla have officially opened a new £15 million leisure centre in Oldham.
Advertisement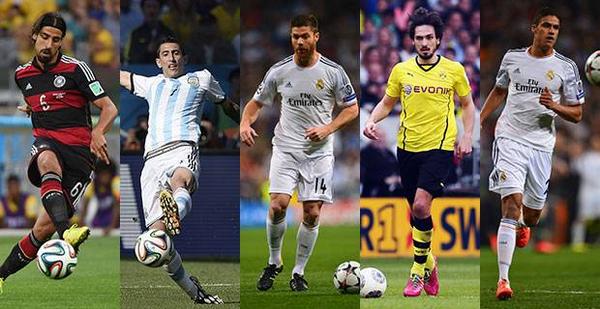 Paul Scholes has expressed fear that Manchester United will descend into long-term decline unless rapid action is taken to strengthen their faltering team.
The former Red Devils midfielder emerged from the 'Class of 92' to play a key role in United's successes over the next two decades.
And Scholes is concerned that United will find it just as tough as Liverpool have to get back to the top, should they leave it too late to cure the team's current ills.
A home defeat to Swansea on the opening day of the Premier League campaign suggested new manager Louis van Gaal has plenty of work to do in order to improve even on last season's miserable performance, when United trailed in seventh in the top flight.
Scholes claims he was asked last season, when working on the Old Trafford coaching staff, whether United should move for Cesc Fabregas or Toni Kroos over the summer.
In the end, Fabregas left Barcelona for Chelsea and Kroos departed Bayern Munich for Real Madrid.
It is not known whether United made a formal offer for either midfield player.
"Either way," said Scholes, in his Independent column, "the situation now, with 11 days of the transfer window left, has become ever more desperate for my former club. They have to sign some quality players.
"I am scared for United. Genuinely scared that they could go into the wilderness in the same way that Liverpool did in the 1990s."
He added: "What do United need? Five players. Not five players with potential. Five experienced players... for now. Five proper players who can hit the ground running and turn around a situation that looks desperate.
"United's forwards are as good as any team in the league. The problem is what comes behind them."
Scholes identified the Real Madrid quartet of Xabi Alonso, Sami Khedira, Raphael Varane and Angel Di Maria as players he would target, along with Borussia Dortmund and Germany centre-back Mats Hummels.
Insisting United's chief executive should take the initiative, Scholes added: "Ed Woodward keeps telling us that the money is there. I would say that now is the time to start spending it."
Former Manchester United midfielder Paul Scholes believes old club should have tried harder to sign Bayern Munich's Toni Kroos.
The Germany international was a reported target for the Red Devils earlier in the summer but speculation is now linking the 24-year-old with Real Madrid.
Last month Kroos said: "There was a lot of speculation, but Manchester is and was not an issue."
Scholes believes United's midfield needs someone of the Bayern Munich player's quality as he does not believe new signing Ander Herrera or last year's £27.5million acquisition Marouane Fellaini are at the same level, while United's only other arrival this summer Luke Shaw is a left-back.
"I love watching Toni Kroos. I think he's brilliant," Schoes wrote in his blog for bookmaker Paddy Power.
"I love the way he controls the ball and controls games. He can really play a pass and has superb vision.
"Kroos is capable of scoring goals too, from outside the box on either foot.
"I just wish Man United had signed him.
"Yes, it is good to see United bringing in new players, but they haven't signed anything like the quality of Kroos."
Gary Neville and Ryan Giggs are reportedly set to complete a takeover of Salford City and appoint Paul Scholes as manager.
Read the full story ›
Retired Manchester United and England midfielder Paul Scholes has shown he still has it - by chipping the goalkeeper from his own half in a five-a-side match.
Scholes, who quit as a professional at the end of the last season, scored the stunner for Chaddy Park Legends in their Over 35s Vets League.
Advertisement
Manchester United midfielder Paul Scholes has confirmed his retirement for a second time.
The former England midfielder initially quit in 2011 but was persuaded to return for Manchester United in January last year.
However, the 38-year-old, who is expected to make his first appearance since January in tomorrow's Barclays Premier League encounter with Swansea, feels it is time to bow out.
"Yes I am finally hanging up my boots for good," he said.
"Playing football is all I have ever wanted to do and to have had such a long and successful career at Manchester United, under the greatest manager of all time, has been an honour."
Given how much affection Scholes is held in by Sir Alex Ferguson, it is fitting both bow out at the same time.
Regarded by team-mates and opponents alike as one of the finest players of his generation, the 38 year old will be making his 498th Premier League appearance for United tomorrow, meaning he will fall just short of the magical 500.
In total, he has made 716 appearances for the Red Devils and scored the last of his 155 goals against FA Cup finalists Wigan last September.
Many will argue his decision to turn his back on England at the criminally early age of 29 robbed the Three Lions of the most talented player at their disposal.
Fabio Capello thought so, hence his decision to try to coax Scholes out of retirement ahead of the 2010 World Cup.
Scholes eventually opted against, although he latter admitted he regretted the decision.
"Paul is a truly unbelievable player," said Ferguson.
"He has always been fully committed to this club and it has been a real privilege to work with him for so many years.
Sir Alex Ferguson expects to have Paul Scholes back in his squad for the first time since January when Manchester United take on Chelsea on Sunday.
Scholes has been missing with a knee injury and is widely expected to announce his retirement at the end of the season, so Ferguson seems to be preparing him for a farewell appearance.
Danny Welbeck (knee) is out but skipper Nemanja Vidic has recovered from a calf strain.
Provisional squad: De Gea, Lindegaard, Rafael, Smalling, Jones, Vidic, Ferdinand, Evans, Evra, Buttner, Nani, Valencia, Powell, Carrick, Scholes, Anderson, Cleverley, Giggs, Kagawa, Van Persie, Rooney, Hernandez.
Manchester United star Paul Scholes' Chevrolet 4x4 has been stolen. It happened as he defrosted the windscreen at his home in Oldham.
Read the full story ›
Paul Scholes has put pen to paper on a one-year contract extension that keeps the former England midfielder at Manchester United until the end of the 2012/13 season, the club have confirmed.
Scholes, 37, came out of retirement in January and produced a number of impressive displays as United were just beaten to the Barclays Premier League title by neighbours Manchester City.
The new deal for Scholes was first announced by United manager Sir Alex Ferguson, and today's announcement confirms that formalities have now been competed.