Double 'rescue' for Peel lifeboat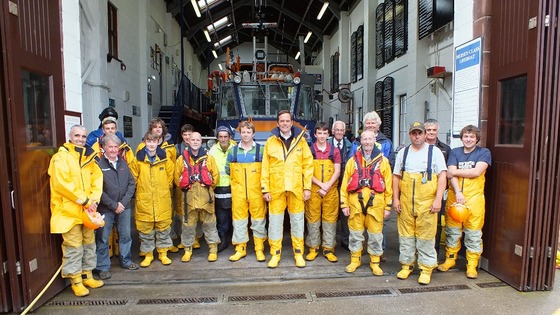 It's been a busy night for Peel lifeboat crew - they've been involved in two rescues.
The first was an exercise during a visit by the Lt Governor of the Isle of Man.
But minutes after His Excellency Adam Wood left they were called out to a real emergency.
A 40 foot yacht had developed engine trouble whilst moored in Peel bay and was unable to escape a heavy swell. The yacht with four people on board was towed to safety.