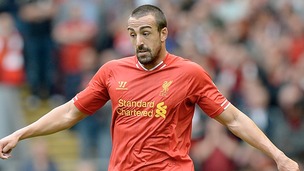 Liverpool's preparations for this weekend's Merseyside derby have suffered a blow after defender Jose Enrique was ruled out.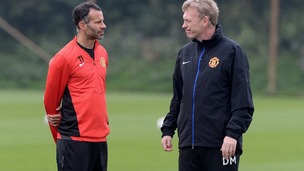 Ryan Giggs is enjoying his new player-coach role at Manchester United.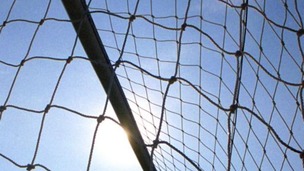 Follow the latest updates from football games involving our North West teams right here!
Live updates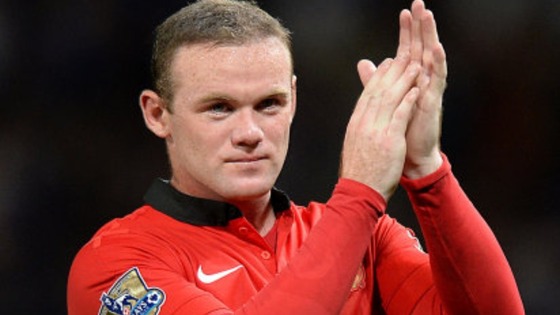 Wayne Rooney will start Manchester United's Premier League match against Crystal Palace at Old Trafford, with new signing Marouane Fellaini among the substitutes.
Rooney has recovered from a cut to his forehead which kept him out of England's World Cup Qualifiers with Moldova and Ukraine.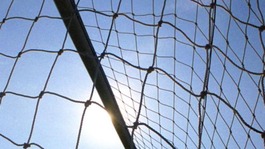 Get the latest scores from games involving our North West football teams right here!
Read the full story
Advertisement
Preston economic boost
Plans to create more than twenty thousand new jobs and seventeen thousand new homes in Preston have been outlined. A deal is due to be signed this afternoon.
Man Utd 0-0 Chelsea
Man Utd 0-0 Chelsea
Man Utd 0-0 Chelsea
Advertisement
Man Utd 0-0 Chelsea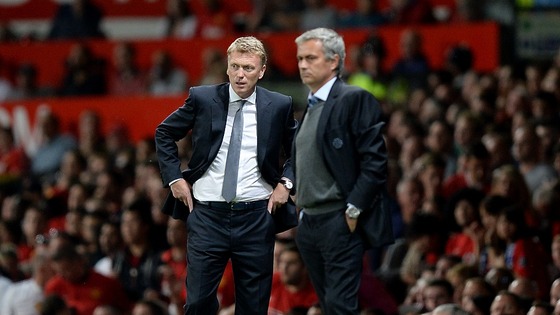 David Moyes and Jose Mourinho met for the first time since their summer appointments at Manchester United and Chelsea respectively in an intriguing early season clash of two title heavyweights at Old Trafford.
TEAM SELECTION:
Both managers made big calls with Moyes recalling Wayne Rooney after a summer of speculation linking him with Chelsea. Mourinho made the bold decision to leave Juan Mata on the bench and play without a recognised frontline striker.
TACTICS:United had good shape with Rooney drifting around behind Robin van Persie and they showed desire to piece together quick moves. Chelsea looked to the likes of Oscar and Eden Hazard to drive them forward but the safety-first defensive approaches of both sides prevailed.
SUBSTITUTIONS:Bringing on a striker in Fernando Torres indicated a change of emphasis from Mourinho and the Spaniard immediately wanted to run at defenders. But he too was well dealt with by the United defence. Moyes' substitutes - Ashley Young and Ryan Giggs - also did little to affect the game.
VISIBILITY:While Moyes tended to come and go on the technical area, Mourinho was on his feet a lot more. The Portuguese erupted in fury after a series of decisions went against his side and he sarcastically waved to the United fans after receiving some abuse.
OVERALL IMPRESSION:The pair showed their respect for each other by hugging prior to kick-off but at the start of what could be an intense rivalry, neither wanted to give an inch. It was a scoreless draw on the field and probably one off it too, with neither really gaining an edge of the other.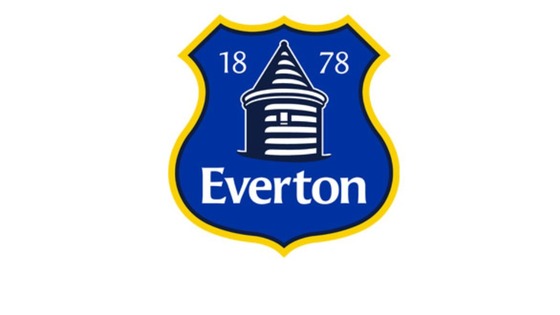 Everton have begun consulting with fans - as promised - over the next redesign of their crest.
The club apologised to fans earlier this year after a rebrand for the 2013-14 season prompted a petition of complaint signed by more than 22,000 supporters.
They immediately vowed to take on board the views of fans for another new badge - the 11th in the club's history - for 2014-15.
Everton have now launched an extensive consultation process inviting fans to complete an online questionnaire and apply to join one of a series of focus groups.
The final design for the badge will eventually by decided by a vote.
Director of communications Alan Myers said: "The 2014-15 crest will be the people's crest, make no mistake about that.
"All I ask is that the fans trust me, as an Evertonian, to deliver it to them.
"Every single supporter may not get exactly what they want but they will have the chance to give their input and shape the crest."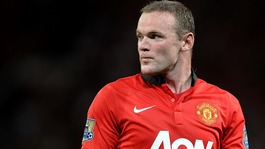 Jose Mourinho wants to bring the Wayne Rooney saga to an end and has called on the Man Utd striker to make his intentions public.
Read the full story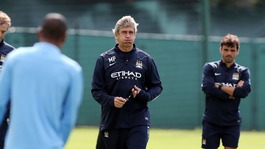 Manchester City manager Manuel Pellegrini is not interested in whether opponents fear his side or not.
Read the full story
Load more updates
Back to top