Live updates
Huge waves batter the North West coast
Another pic of the River Dee in Chester, where roads down by the water have been closed to the public http://t.co/2XXV95ruYG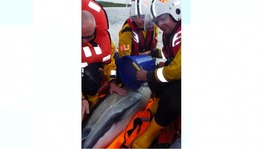 A dolphin which swam miles up a river and into in Cheshire has been transported out to sea after it became stranded on sandbanks.
Read the full story
Advertisement
River Dee Dolphin
A dolphin which has been swimming in the River Dee near Chester is being returned to open waters.
It's thought the animal was hunting for food when it found its way 30-miles inland and was unable adjust to the unfamiliar tidal flow.
The RNLI said it became stranded this morning and has been taken by boat to the Irish Sea where it will be released back into familiar territory.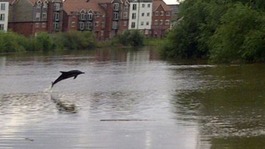 A dolphin is being monitored by a marine rescue charity after it swam miles up a Welsh river and into English waters.
Read the full story
River Dee Dolphin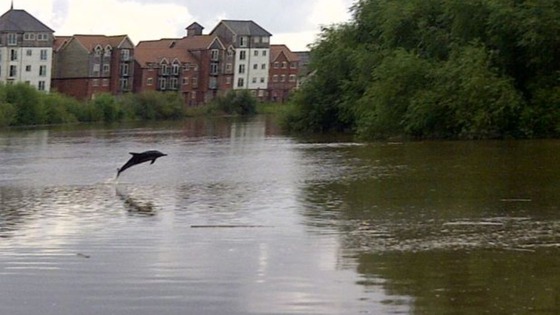 This amazing picture was tweeted by the Environment Agency yesterday of a dolphin in the River Dee.
Back to top