A man has been arrested after a 13-year-old boy was sexually assaulted on a bus.
The 48-year-old man was arrested on suspicion of sexual assault and remains in police custody for questioning.
The incident happened on a bus travelling from Rochdale to Middleton on Sunday April 21st.
The offender got on and sat near to the young boy then performed a sex act upon himself and sexually assaulted him.
Police investigating a sex attack on a 13-year-old boy on a bus in Rochdale have released CCTV images of a man they want to speak to in connection to the incident.
The teenager had just left Rochdale bus station when a man sat near to him and performed a sex act on himself before approaching the boy and sexually assaulting him.
The incident happened around 11.30 on the morning of April 25th and the man got off the bus near Hopwood Hall College in Middleton.
The victim was said to have been left 'distressed'.
Constable Steve Farnell said: "This young boy was absolutely shocked to see the offender performing a sex act in such close proximity to him, but became even more distressed when the offender sat next to him and physically assaulted him with a clear sexual intent."
"No-one, not least someone of such a young age, should ever be subjected to this sort of sexual assault and we need to find this man as clearly he is a danger to other people."
"I would ask people to look carefully at this image and urge anyone who has information or who recognises the man in this picture to call us as soon as possible."
Anyone with information is asked to call police on 101 or Crimestoppers, anonymously, on 0800 555 111.
Advertisement
The government insists it's doing all it can to help workers made redundant by the collapse of car supermarket Carcraft.
Around 150 jobs were lost at the firm's Rochdale base in April and a further 350 across the country.
Concern about money owed to staff was raised by Heywood and Middleton MP Liz McInnes and Rochdale MP Simon Danczuk.
The business minister Anna Soubry said workers should take advantage of the government's redundancy payment service:
A man has been charged with stealing a woman's handbag - moments after she fell to her death.
Read the full story ›
Police are investigating after a series of arson attacks in Rochdale.
Police were alerted to a fire yesterday at an outhouse on Derwent Street, which then spread to the adjacent garden.
Greater Manchester Fire and Rescue Service and police attended and discovered that the fire had damaged the garden and outhouse.
Immediately after a nearby wheelie bin was set on fire.
Shortly after this a fire was started at the back of the Aysha Mosque on Whitworth Road, whilst a 43-year-old man was inside. No-one was hurt.
Police and Greater Manchester Fire and Rescue Service have launched a joint enquiry and believe the incidents are linked.
Anyone with information on this incident is asked to call police on 101 or independent charity Crimestoppers on 0800 555 111.
25 year old Joseph-Brown Lartey died after his car was ripped his car in two. Addil Haroon was jailed for six years, but the Attorney General is currently reviewing the sentence.
Amelia Drogan, says the sentence was too lenient. Her online petition has attracted more than 10,000 signatures in three days.
Only the day before the crash Haroon boasted of driving up to 142 mph on the M62.
Advertisement
Police have issued an e-fit after a woman was sexually assaulted in a shop in Rochdale.
At around 9.25am on Thursday 23 April 2015 the woman was working alone in a shop in the Mutual Mills area of Heywood when the male offender walked in.
He walked up to her and sexually assaulted her before walking off towards York Street.
The offender is described as being Asian, in his late 20s to early 30s, 6ft tall, of a medium to heavy build with black hair and wearing a royal blue hooded top, lighter-coloured jeans and black gloves.
Police have now released an e-fit of the offender and are appealing to anyone who recognises this man to come forward.
Anyone with information should phone police on 0161 856 8576 or the independent charity Crimestoppers, anonymously, on 0800 555 111.
A pair of best friends were killed on a holiday in Thailand when a speeding car ploughed into them, an inquest heard.
Read the full story ›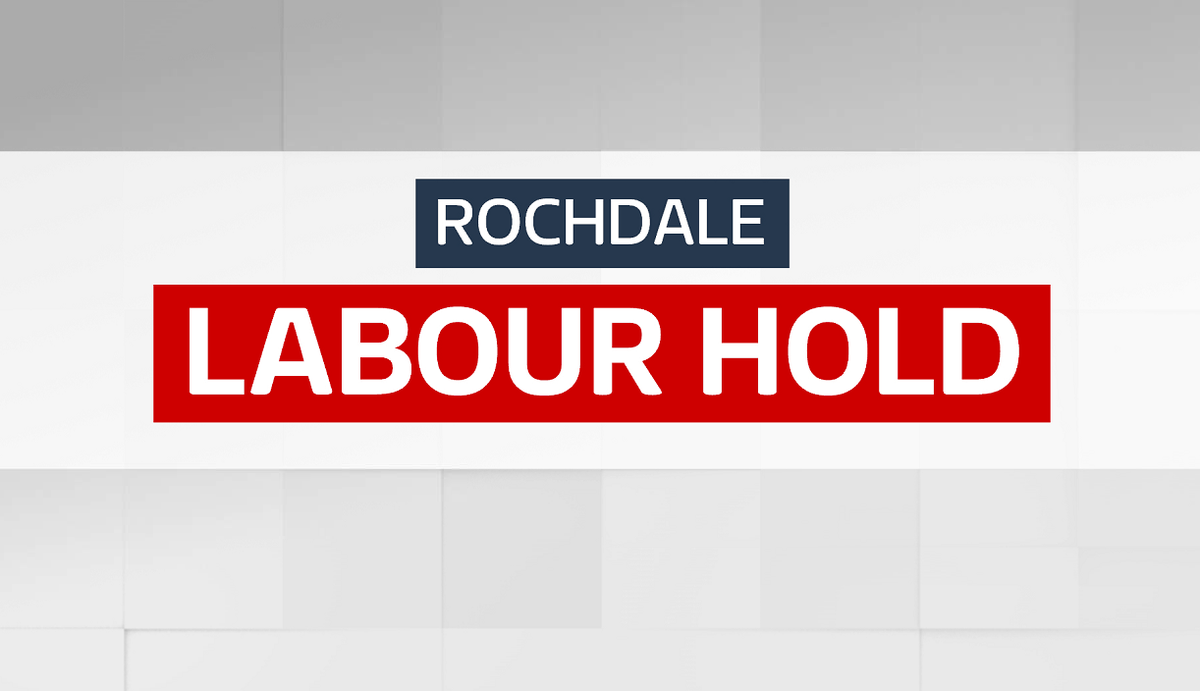 Simon Danczuk (Lab) 20,961 (46.14%, +9.76%)
Mohammed Masud (UKIP) 8,519 (18.75%, +14.40%)
Azi Ahmed (C) 7,742 (17.04%, -1.05%)
Andy Kelly (LD) 4,667 (10.27%, -24.17%)
Farooq Ahmed (Rochdale) 1,535 (3.38%)
Mark Hollinrake (Green) 1,382 (3.04%)
Kevin Bryan (NF) 433 (0.95%, -3.92%)
Mohammed Salim (IZB) 191 (0.42%, -0.77%)
Lab maj 12,442 (27.39%)
2.32% swing Lab to UKIP
Electorate 79,170; Turnout 45,430 (57.38%, -0.76%)
A binman has been spotted in a bizarre disguise in Rochdale. He wore a shiny gold mask and a black bin liner as a skirt.
Read the full story ›
Load more updates