The police watchdog is investigating claims that Scotland Yard covered up child sex offences because of the involvement of MPs and police officers.
The Independent Police Complaints Commission said it is investigating 14 referrals detailing alleged corruption in the Metropolitan Police which relate to child sex offences from the 1970s to the 2000s.
The allegations include:
Suppressing evidence
Hindering or halting investigations
Covering up the offences because of the involvement of members of parliament and police officers.
Sarah Green, deputy chair of the IPCC, said: "These allegations are of historic, high level corruption of the most serious nature. We will oversee the investigations and ensure that they meet the terms of reference that we will set.
"Allegations of this nature are of grave concern and I would like to reassure people of our absolute commitment to ensuring that the investigations are thorough and robust."
The Independent Police Complaints Commission today said it is to investigate alleged corruption within the Metropolitan Police, including allegations it covered up child sex offences because of the involvement of MPs and police officers.
Advertisement
None of the police officers involved in the investigation of the Rochdale child sex abuse scandal will face misconduct proceedings.
Read the full story ›
Police are investigating after a gang smashed through a factory wall taking up to £50,000 worth of copper granules. The business on Buckley road in Rochdale has been hit twice in one week in what officers are calling 'highly planned' raids.
The first happened on the 9th of February, and the second on Valentines day. The gang managed to knock a 3ft by 3ft hole in the brick wall before shovelling more than nine tonnes of copper granules worth around £40,000 into large drums. They then drove off in a white Transit van and/or a dark coloured car. On the second occasion brickwork was again removed from one of the outer walls and the gang got away with £10,000 worth of granules.
It is clear these were not opportunistic break-ins: these was executed after a great deal of pre-planning and organisation by a gang of professional criminals who were intent on stealing thousands of pounds worth of metal.

"They are obviously well aware that the granules could be lucrative if sold on the black market and have gone to considerable lengths to transport more than ten tonnes worth of copper, striking twice in the space of just five days.
– Police Constable Lorraine Norbury
Selfie-mad councillor Karen Danczuk is auctioning herself off this Valentine's day.
Karen who is married to Rochdale MP Simon Danczuk tweeted last night that she was thinking off offering a 'lucky person' a date with her for charity.
That prompted a deluge of responses from fans and a free meal has already been donated by a local restaurant.
Just realised its Valentines Day Saturday! Hmmmm should I offer one lucky person a night out for charity?? KD
Good morning - wow I've woke up to the fab @pertuttiitalian offering a complimentary meal for my Charity Valentines Dinner. Even better. KD
A 16-year-old boy has been arrested in connection with the alleged rape of a 46-year-old woman, police said.
The woman was allegedly pushed to the ground and raped by a stranger in the early hours of Wednesday.
Greater Manchester Police said officers were called to Manchester Road, Heywood, Rochdale at around 1.25am.
The woman was taken to Fairfield General Hospital, where she reported having been attacked at the junction of Birnam Grove and Argyle Street.
As part of the subsequent investigation a 16-year-old boy was arrested yesterday on suspicion of rape, a police spokesman said. He remains in custody for questioning.
Police urged any witnesses who may have seen any individuals around that area to get in touch.
Anyone with information was asked to contact the Serious Sexual Offences Unit on 0161 856 1741 or CrimeStoppers on 0800 555 111.
Advertisement
Fire crews say it's a miracle everyone survived a two car crash in Rochdale.
The vehicles hit each other head on on Norden Road in the town at around 1am Saturday morning.
Two people had to be cut free from one of the cars by fire fighters.
There are reports 11 people are being treated, three in hospital and others at the scene, after reports of a carbon monoxide leak at a community centre in Rochdale.
11 people are being treated following a suspected carbon monoxide leak at Castlemere Community Centre. Nearby buildings have been evacuated.
Several people have been taken to hospital after a suspected carbon monoxide leak at a Rochdale community centre.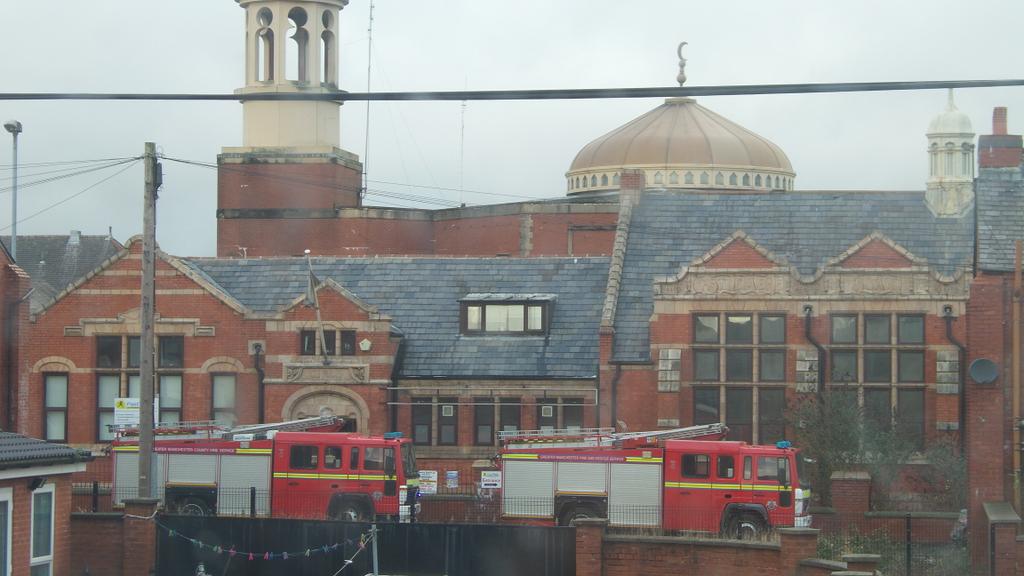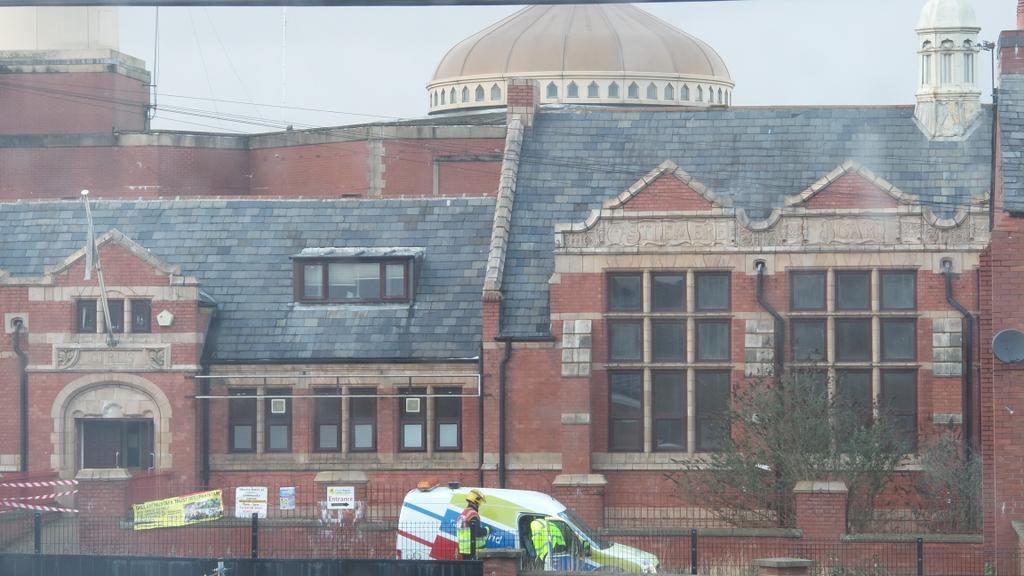 Some roads near the area have been cordoned off:
Tweedale Street, Rochdale has been closed by the police. Surrounding routes may be busier than usual so try to avoid the area if you can.
Rochdale AFC fans woke up this morning to the prospect of their team not playing today, because their pitch was buried in snow.
But showing that their support extends far beyond simply turning up to watch, they got stuck in to make sure the game would happen.
Dozens of them responded to a Twitter appeal by the club to come down and help clear the pitch so that the referee could inspect it.
Help required to remove snow at Spotland right now - report to main office #RAFC
And after hours of gruelling work they were rewarded by the referee's approval and free tickets to the game.
Load more updates