Police are investigating after a series of arson attacks in Rochdale.
Police were alerted to a fire yesterday at an outhouse on Derwent Street, which then spread to the adjacent garden.
Greater Manchester Fire and Rescue Service and police attended and discovered that the fire had damaged the garden and outhouse.
Immediately after a nearby wheelie bin was set on fire.
Shortly after this a fire was started at the back of the Aysha Mosque on Whitworth Road, whilst a 43-year-old man was inside. No-one was hurt.
Police and Greater Manchester Fire and Rescue Service have launched a joint enquiry and believe the incidents are linked.
Anyone with information on this incident is asked to call police on 101 or independent charity Crimestoppers on 0800 555 111.
25 year old Joseph-Brown Lartey died after his car was ripped his car in two. Addil Haroon was jailed for six years, but the Attorney General is currently reviewing the sentence.
Amelia Drogan, says the sentence was too lenient. Her online petition has attracted more than 10,000 signatures in three days.
Only the day before the crash Haroon boasted of driving up to 142 mph on the M62.
Advertisement
Police have issued an e-fit after a woman was sexually assaulted in a shop in Rochdale.
At around 9.25am on Thursday 23 April 2015 the woman was working alone in a shop in the Mutual Mills area of Heywood when the male offender walked in.
He walked up to her and sexually assaulted her before walking off towards York Street.
The offender is described as being Asian, in his late 20s to early 30s, 6ft tall, of a medium to heavy build with black hair and wearing a royal blue hooded top, lighter-coloured jeans and black gloves.
Police have now released an e-fit of the offender and are appealing to anyone who recognises this man to come forward.
Anyone with information should phone police on 0161 856 8576 or the independent charity Crimestoppers, anonymously, on 0800 555 111.
A pair of best friends were killed on a holiday in Thailand when a speeding car ploughed into them, an inquest heard.
Read the full story ›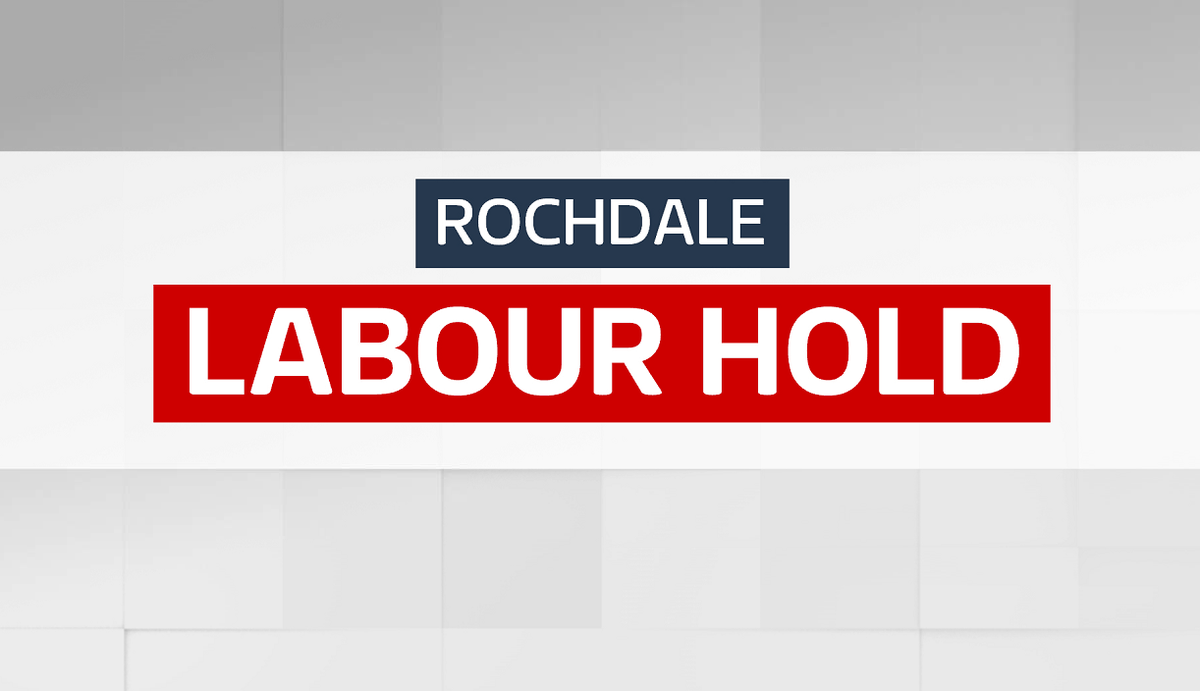 Simon Danczuk (Lab) 20,961 (46.14%, +9.76%)
Mohammed Masud (UKIP) 8,519 (18.75%, +14.40%)
Azi Ahmed (C) 7,742 (17.04%, -1.05%)
Andy Kelly (LD) 4,667 (10.27%, -24.17%)
Farooq Ahmed (Rochdale) 1,535 (3.38%)
Mark Hollinrake (Green) 1,382 (3.04%)
Kevin Bryan (NF) 433 (0.95%, -3.92%)
Mohammed Salim (IZB) 191 (0.42%, -0.77%)
Lab maj 12,442 (27.39%)
2.32% swing Lab to UKIP
Electorate 79,170; Turnout 45,430 (57.38%, -0.76%)
A binman has been spotted in a bizarre disguise in Rochdale. He wore a shiny gold mask and a black bin liner as a skirt.
Read the full story ›
Advertisement
A man who tried to kill himself after tying up and raping a woman in her own home has been sentenced to 10 years in prison.
Peter John Drummond from Rochdale, pleaded guilty to charges of rape, sexual assault by penetration, three counts of sexual assault and false imprisonment.
Four men have been charged with sexual activity with a child following an investigation into child sexual exploitation.
Greater Manchester Police's Operation Doublet inquiry centres on sexual exploitation between 2005 and 2007 in the Rochdale area.
The force said today's charges relate to offences committed against one victim who was under 16 at the time.
Hadi Jamel, 33, of Yorkshire Street, Rochdale has been charged with one count of Sexual Activity with a Child.
Abid Khan, 38, of Whitney Road, Liverpool has been charged with three counts of Sexual Activity with a Child.
Mohammed Zahid, 54, of Croxton Avenue, Rochdale has been charged with one count of Sexual Activity with a Child.
Raja Abid Khan, 38, of Palatine Street, Rochdale has been charged with one count of Sexual Activity with a Child.
The men are all due to appear at Bury and Rochdale magistrates' court next Tuesday.
Four people have been arrested at Manchester airport on suspicion of terrorism.
The arrests come after nine people were stopped by the Turkish authorities on the Syria border earlier this month, Greater Manchester Police said.
Those arrested this morning are aged between 22 and 47. Their arrests follow those of two men, aged 21 and 31, yesterday.
Officers are working to establish their reason for travel and apparent attempted entry into Syria, Greater Manchester Police said.
A Labour councillor's son who was detained in Turkey on suspicion of trying to enter Syria illegally is being flown back to the UK, it has been claimed. Waheed Ahmed, from Rochdale, Greater Manchester, and eight of his relatives were stopped by Turkish authorities as they allegedly tried to cross the border into the war-torn country on April 1.
Simon Danczuk, who is defending the Rochdale seat for Labour in the General Election, said he been told by the Foreign Office that Ahmed was due to arrive into Birmingham Airport today.
The Foreign Office said it did not comment on individual cases. Mr Danczuk could not confirm when the remaining eight Britons would return to the UK.
Load more updates