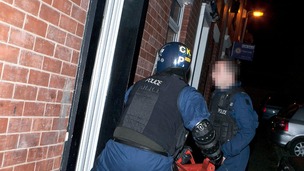 Ten men have been arrested in raids as part of an operation to crackdown on drug dealing in Rochdale.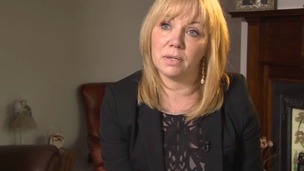 Gillian Kay, the head teacher that was brutally attacked with a screwdriver by her neighbour has described the attack for the first time.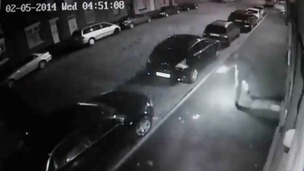 Greater Manchester Police say a man set fire to himself while allegedly setting fire to a truck in Rochdale
Live updates
Rape complainant falls to death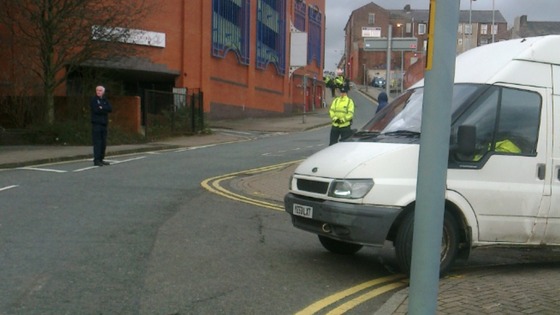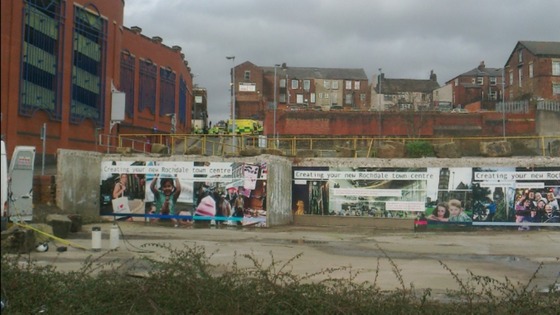 Police have released CCTV of a man suspected of sexually assaulting a teenage girl in Rochdale.
The 15-year-old girl was shopping in B & M on Yorkshire Street in Rochdale town centre on Thursday 19 December 2013 shortly after 3.35pm, when she was approached by a man who started talking to her.
The girl politely responded and then walked away from him, after which he left the store.
However, when the girl went outside, the man was waiting for her and started talking to her again and asked for her phone number, which she refused to give.
The man walked with the girl towards some steps leading to Bailey Street, continuing to ask her if she wanted to go for a drink or come back to his flat, despite knowing her age.
He then sexually assaulted her before apologising and walking off.
The girl walked away and found a police officer to whom she reported what had just happened.
The man is described as black, in his late 20s, of average build and was wearing a brown bubble jacket with black sleeves, red jeans, grey trainers and a white beanie hat with a black stripe.
Detective Constable Chris Whalley, based at Rochdale police station said: "We have released CCTV footage which shows a man in B & M Bargains just before the young girl was sexually assaulted outside the premises a short time later.
"The man's clothing is extremely distinctive – a brown bubble jacket with red jeans and a beanie hat - and I am hopeful someone will recognise him from these CCTV images.
"If you do then I would please ask you to get in touch with the investigation team and help us identify the individual that has targeted this lone young girl."
Advertisement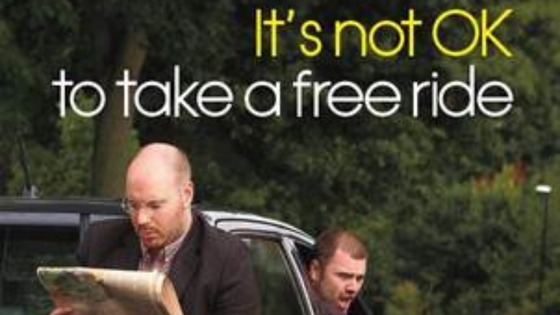 Northern Rail has revealed there are more fare dodgers on the Rochdale to Manchester line than any other routes.
The rail company is launching a campaign to crack down on traveling without tickets across Greater Manchester.
Across Greater Manchester, there were 10,046 occasions where passengers were caught travelling on Northern services without a valid ticket last year.
876 of those journeys started at Rochdale, 635 at Guide Bridge and 622 at Ashton under Lyne, all of which have staffed ticket offices where customers can buy a ticket before they board the train.
In an attempt to reduce the number of people receiving fines for not buying a ticket, Northern has launched two online videos and a series of station and train posters showing two scenarios where someone takes something for free.
Alex Hynes, Managing Director of Northern, explains: "We know from talking to our customers they have a real problem when they see others not paying for their journey.
We don't want to see passengers get into trouble and want to make sure they understand the implications of taking a free ride.
"We hear all sorts of excuses from passengers as to why they don't have a ticket – they don't have any money or a conductor did not come down the train and sell them one.
It's the passenger's responsibility to buy a ticket, so they must seek out the conductor to get one or if that is not possible, then buy a ticket at their destination station."
"We know that some of our smaller stations have limited opportunities to buy tickets, and we are investing in new ticket buying facilities and currently carrying out independent surveys across the network to gain information on how our customers want to purchase tickets.
This will allow us to continue to give our customers easy and varied opportunities to pay for their journey.
However, the highest number of journeys made without paying for them started at stations with open ticket offices and Ticket Vending Machines."
Here's a young man you would not want to get on the wrong side of.
Troy Swanick from Rochdale is only eight but is already a black belt in karate.
In fact he is so good, he is now passing on his skills to others.
Paul Crone went to meet the karate kid.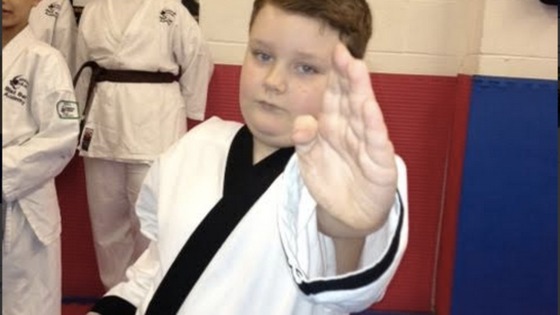 An 8-year-old boy from Rochdale is the youngest person in Britain to get a black belt in Kaizen-Do karate.
Not content with that, Troy Swanick is now using his skills to teach other children the martial art.
A dad says the government's back to work schemes have put his vulnerable daughter in hospital.
Sheila Holt from Rochdale has a psychiatric condition.
Her family say the Department of Work and Pensions said it shouldn't stop her working.
Daniel Hewitt reports.
Advertisement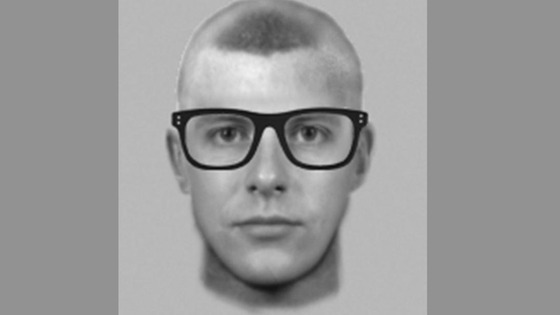 Police have released an efit after a ten-year-old girl was grabbed from behind in Rochdale
The girl was walking on Higher Wood Street on Thursday 21 November 2013, when she was approached from behind.
The man grabbed her hand and tried to drag her. She fought him off and shouted at him before he ran off in the direction of Ennerdale Road.
The girl was not hurt.
The man is described as being white, bald, in his 30s, of thin build and was wearing glasses. He wore a blue jumper, black tracksuit bottoms with white stripes down the side.
Detective Constable Dan Daly from Middleton INPT said: "Obviously members of the community will be concerned about this but we believe this is an isolated incident.
"Police patrols have been stepped up in the area to offer reassurance and I would advise residents to speak to their local officer should they have any worries.
"The victim managed to get a good look at the offender and has been able to help us create an efit. Do you recognise this person? Did you see him running away from the scene towards the Ennerdale Drive area? If you did, we are keen to speak to you."
Two men have been stabbed in a fight in Rochdale. The argument broke out yesterday between a group of men on Spotland Road.
Two men, aged 25 and 19, suffered stab wounds and were taken to hospital where they both remain in a stable condition. Two men, aged 42 and 27, were arrested on suspicion of assault and remain in police custody for questioning.
Serious case review into Rochdale grooming
Five sentenced for exploiting girl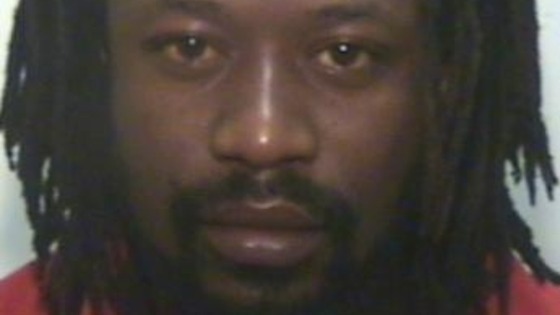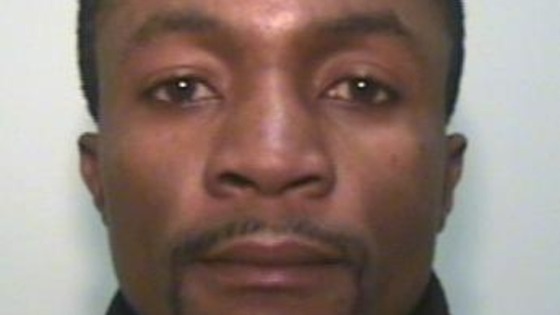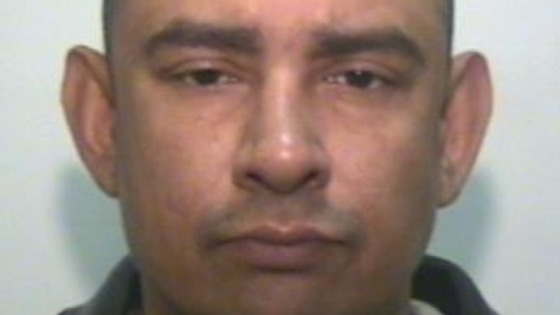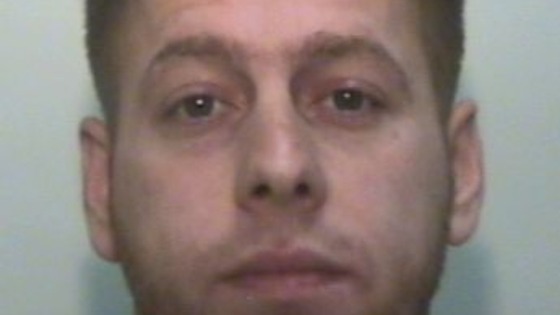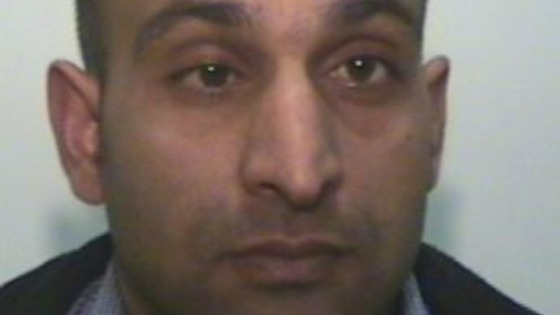 Load more updates
Back to top