There are reports 11 people are being treated, three in hospital and others at the scene, after reports of a carbon monoxide leak at a community centre in Rochdale.
11 people are being treated following a suspected carbon monoxide leak at Castlemere Community Centre. Nearby buildings have been evacuated.
Several people have been taken to hospital after a suspected carbon monoxide leak at a Rochdale community centre.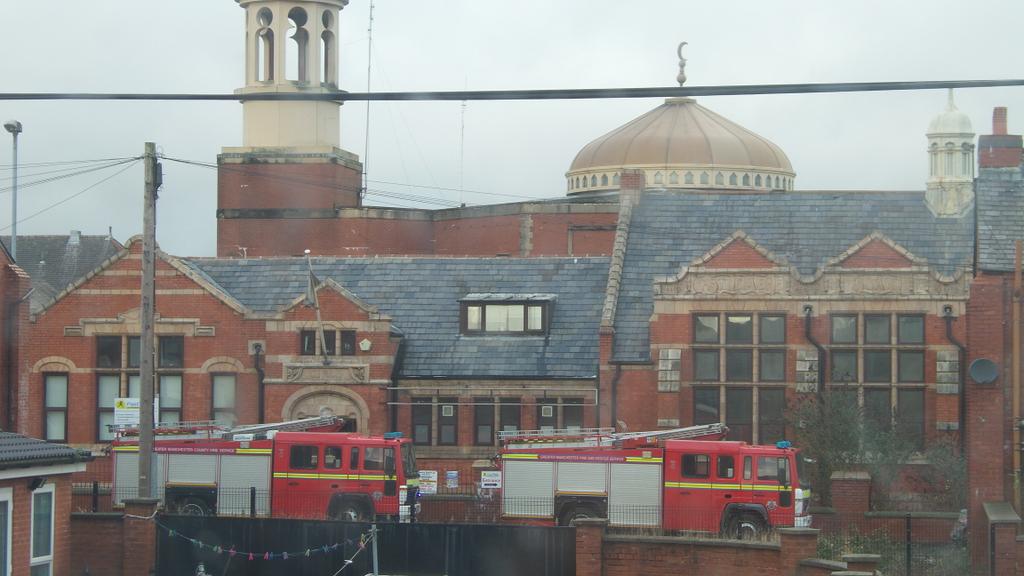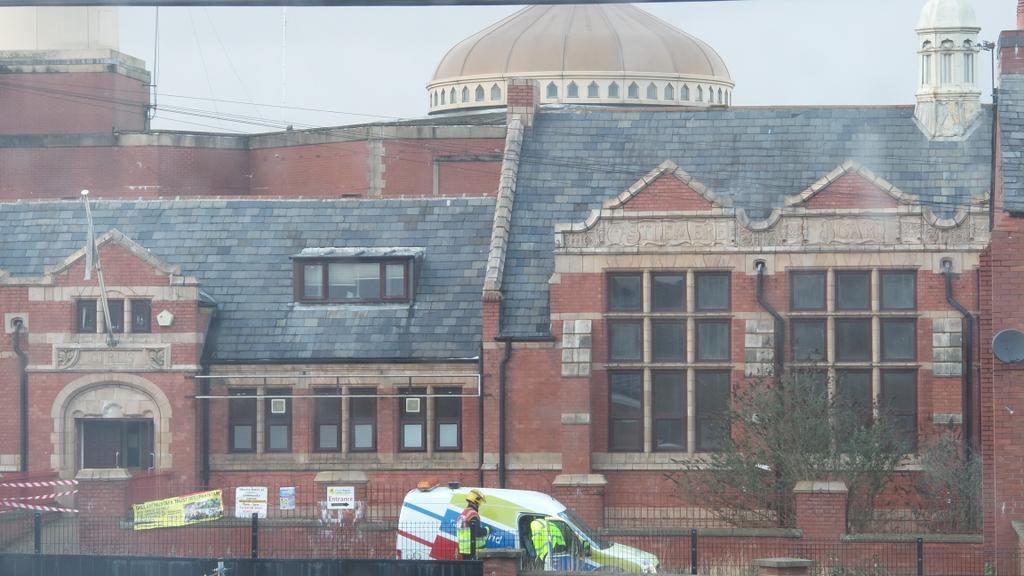 Some roads near the area have been cordoned off:
Tweedale Street, Rochdale has been closed by the police. Surrounding routes may be busier than usual so try to avoid the area if you can.
Advertisement
Rochdale AFC fans woke up this morning to the prospect of their team not playing today, because their pitch was buried in snow.
But showing that their support extends far beyond simply turning up to watch, they got stuck in to make sure the game would happen.
Dozens of them responded to a Twitter appeal by the club to come down and help clear the pitch so that the referee could inspect it.
Help required to remove snow at Spotland right now - report to main office #RAFC
And after hours of gruelling work they were rewarded by the referee's approval and free tickets to the game.
Parklands House was rated 'inadequate' after being told it was failing to meet standards in five of the Care Quality Commission's key areas
Read the full story ›
The parents of a man whose body was found in a reservoir after he'd gone missing are appealing to the public for help a year after he disappeared.
Craig Wilcox was last seen in Newton Heath in Manchester last January but six-weeks later his body was discovered at Dovestones Resevoir, 10 miles away.
Police say they think he was murdered.
British Transport Police have helped a canine commuter find her way home, after an unexpected journey.
Princess, a four-year-old Staffordshire Terrier, escaped from her back garden in Rochdale on Friday, 2nd January, and headed to Castleton station where she hopped on board a train to Manchester.
Princess disembarked at Manchester Victoria, where station staff handed her over to PC Christopher O'Connor and PCSO Lee Howard.
PC O'Connor tweeted asking for help in finding her owners, and Manchester Dog's Trust scanned her microchip to try and find her home address.
After a bit of detective work and following of leads the Hughes family came forward to claim Princess.
Amanda Hughes said: "I knew she'd got a train into town within 40 minutes of her going missing. I'd posted it on my Facebook account and someone replied saying they'd spotted her on Twitter and Facebook.
"They said they were sure it was Princess but I thought it's just not something she would do. We don't live far from the station, but we always walk her in the other direction so how she found her way there and then jumped on a train is a mystery but she is a bit of a character."
PC Christopher O'Connor who, along with PCSO Howard, escorted Princess to safety after her adventure said: "She's a lovely dog and she was a real pleasure to deal with, she was so affectionate and friendly. This was definitely one of our nicer jobs, we got a great deal of satisfaction from seeing her get home safely.
"It's great to think that, thanks to a lot of teamwork with colleagues at Northern Rail and Greater Manchester Police, there was a happy ending."
Princess is now safely home and has a new microchip, to help find her if she takes a day trip again.
Advertisement
Four men and women from Rochdale have been sentenced after defrauding people and several companies out of over £25,000.
Victoria Ahmed and Amitab Ali both pleaded guilty to conspiracy to commit fraud and fraud by false representation and Tariq Mohammed and Jade Wasley both pleaded guilty to fraud by false representation.
Over a six month period, Ahmed and Ali used credit card details belonging to others to hire cars, buy a Honda car from a salesman, stay in hotel rooms, buy food and drink, pay for taxi fares, etc.
In total, over £22,000 was spent on other peoples' credit cards. Ahmed, Ali and Mohammed also defrauded an insurance company out of £3367 during a 'cash for crash' insurance fraud.
Both Ali and Ahmed spent thousands, living the lifestyle they thought they deserved, using other people's credit card details.

They were found out when they were arrested and whilst searching their house car parts were delivered that they had bought using other people's credit cards.
– Police Constable Andrew Butcher from the Fraud Investigation Team
All were sentenced yesterday at Manchester Minshull Street Crown Court.
A llama who escaped from a farm in Littleborough last week is recovering well, after she caused chaos for dozens of motorists.
Calista the llama escaped from her field after being scared by a dog. After running around the town for six hours, she was returned home and is recuperating.
Owner Dan Taylor said: :"She was very frightened. I would really urge dog owners not to let their animals out loose in the area"
Rochdale MP Simon Danczuk says the Home Secretary has mishandled the sex abuse inquiry from the beginning. It comes as reports claim Theresa May could disband the panel set up to run the public child sex abuse investigation in the New Year. It was set up in light of recent scandals like the grooming ring in Rochdale which saw a number of men jailed for preying on young girls.
The MP also told Granada Reports that despite rumours he was defecting to UKIP after a meeting with Nigel Farage he was sticking solidly with Labour.
Read more here.
Workers have been rescued from a factory in Rochdale as four people are investigated for forced labour and human trafficking offences
Read the full story ›
Load more updates