Linzi Prescott, the widow of charity fundraiser and rugby league player Steve, spoke to Granada Reports about completing his autobiography.
For information on the work of the Steve Prescott Foundation, head to www.steveprescottfoundation.co.uk.
The wife of charity fundraiser and former Rugby League legend Steve Prescott, has completed her late husband's autobiography.
Steve died in November 2013 from a rare form of cancer. During his illness Steve undertook many charity and endurance challenges, raising half-a-million pounds for charity.
Super League's Man Of Steel award was renamed for Steve Prescott.
You can find out more about the ongoing charity work of the Steve Prescott Foundation at www.steveprescottfoundation.co.uk.
Advertisement
England international Zak Hardaker, who was caught on camera making a homophobic comment to a referee, has given coaching sessions to the Manchester Canalsiders - the world's first Rugby League team for the Lesbian, Gay, Bisexual and Transgender communities.
A dark shadow was cast over the sport when Hardaker was heard calling a referee an offensive term during a live, televised Super League match against Warrington.
The player served a five match ban for his outburst.
But the decision to travel to Manchester to coach the Canalsiders was his own.
Been a great afternoon with the Canalsiders arlc, good training session and fun night.. And some cracking selfies ?
"It was a heat of the moment thing, I didn't mean any offence and I'm sorry if any was caused by it."
– Zak Hardaker on his offensive comment.
"For him to come here and say he's proud to come and work with this club, has been invaluable for us."
– Stan Sandland, Manchester Canalsiders.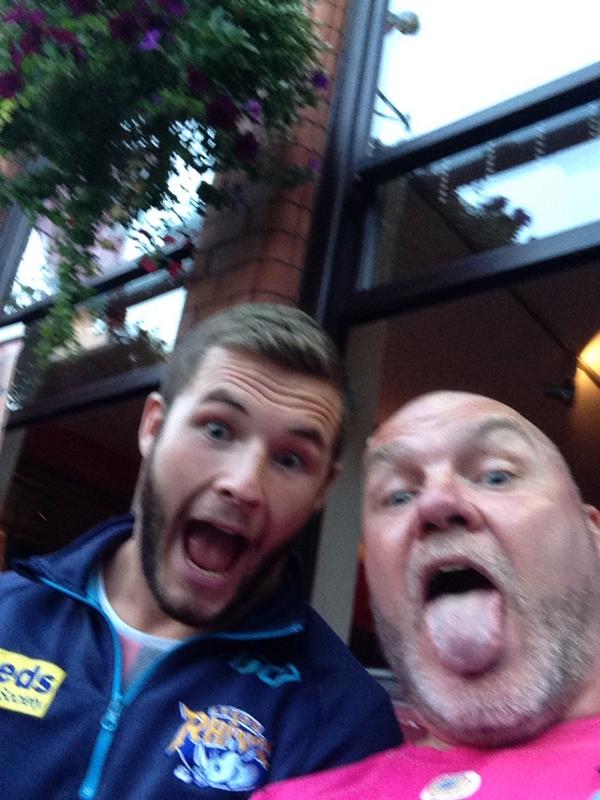 A rugby League star who was punished for using a homophobic comment to a referee during a televised game has held a coaching session with the world's first Lesbian, Gay, Bisexual and Transgender Rugby League club in Manchester. Leeds Rhinos player Zak Hardaker was given a five-match ban after being found guilty of homophobic abuse after his side's defeat to Warrington. The player said he'd learnt his lesson from the experience and took the training session to show he isn't homophobic.
Warrington Wolves' season has been a bit of a slow burner this year.
But after a poor start they've now recorded nine straight Super League wins.
In a bid to turn up the heat up even more on their rivals they've spent a day working as firefighters.
Our sports correspondent Chris Hall joined them.
Big news from rugby league.
Wigan have re - signed dual code international Joel Tomkins.
He left the Warriors for Rugby Union 3 years ago.
But now he's returned on a 4 and a half year contract.
Advertisement
Leigh are hoping to pull off an almighty shock against Leeds in their game tonight.
The Championship club are up against the Super League leaders at Headingley in their Challenge Cup quarter final.
David Chisnall went to see the club hoping to go straight to the top of the class.
Load more updates