There's some animal magic in Sale over the next few weeks.
Children and community groups in the town have been busy decorating life size sculptures of animals as part of an art project.
We've gone a bit bananas over animals this week. But the great thing about this lot is that they keep very still when you want to take pictures of them.
Rachel Pritchard reports.
Sale Art Zoo is an installation of 38 fibre glass animals in Sale celebrating the founder of Chester Zoo George Mottershead.
The animals are supported by an exhibition in Sale Library documenting George's life and his amazing determination and achievements.
The trail around Sale is a fantastic day out enjoying the animals, Sale and the summer.
Advertisement
Police officers say they are "increasingly concerned" for a missing teenage girl.
Tess Blandamer was last seen shortly after 10am on Monday 20th June in the Barkers Lane area of Sale.
Tess is described as white, around 5ft7in tall, of slim build with shoulder length brown hair.
She was last seen wearing black jeans, a green parker, brown Timberland boots and is carrying a black East Pack rucksack.
Anybody with information about Tess' whereabouts should contact police on 101 or Crimestoppers, anonymously, on 0800 555 111.
The man died when he was involved in a collision with a tram near to Dane Road today, Sunday 5 June 2016, at around 9.25am.
Read the full story ›
A 94 year old man critically ill after being attacked during a robbery at his home. It happened at around 4am on Sunday the 22nd of May, two men forced their way into a property on Priory Close in Sale and began searching the place.
The pensioner, was sleeping and heard the commotion before going to investigate, but one of the offenders grabbed him and hit him in the face.
The victim was then pushed to the ground where he was held down whilst the other by the man whilst his partner in crime continued to search the address. The offenders then rifled through the occupants living room before running from the address, leaving the victim on the floor. They left the property with cash stolen from a jar used to pay for the parking at his local hospital.
Both offenders are described as white men wearing dark blue coats and gloves. One was around 5ft 7in tall and the second approximately 5ft 9in. The victim is currently in hospital receiving emergency treatment for a life threatening brain injury.
"The victim was left all alone injured and in shock on the floor by the two offenders.

"They did not give the condition of their victim a second thought, only caring about what they could get their hands on.

"Given the timing of the incident, it is possible that people may have heard a disturbance taking place before seeing the offenders flee the scene.

"I would like to urge anybody with information to please come forward and contact police."
– PC Martin Hill of GMP's Trafford Borough
Bungling bank raiders caught stealing empty cash machine after it fell out of the back of their getaway van during police chase
Read the full story ›
Advertisement
Police are hunting for a woman who attempted to abduct a 12-year-old boy as he walked to school.
Read the full story ›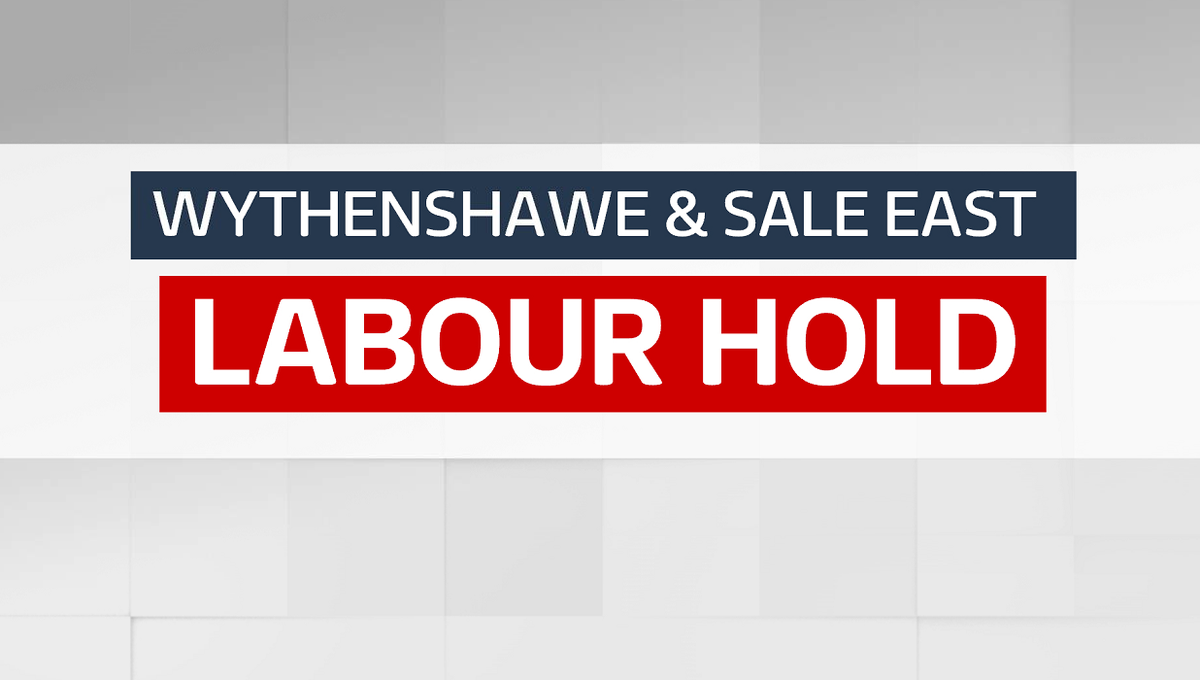 Mike Kane (Lab) 21,693 (50.14%, +6.00%)
Fiona Green (C) 11,124 (25.71%, +0.16%)
Lee Clayton (UKIP) 6,354 (14.69%, +11.24%)
Victor Chamberlain (LD) 1,927 (4.45%, -17.89%)
Jess Mayo (Green) 1,658 (3.83%)
Johnny Disco (Loony) 292 (0.67%)
Lynn Worthington (TUSC) 215 (0.50%, -0.16%)
Lab maj 10,569 (24.43%)
2.92% swing C to Lab
Electorate 75,980; Turnout 43,263 (56.94%, +5.95%)
Now, it's a hobby that comes in for a bit of teasing and stereotyping.
But before you dismiss the world of model railways, take a ride with the Manchester Model Railway Society.
It's celebrating a special birthday this year and it seemed only right to send an old buffer like Paul Crone to their headquarters in Sale:
The body of a man in his 60s has been pulled from the Bridgewater Canal in Sale.
The body, thought to be a man in his 60s, was found in a stretch of the canal close to School Road in the town centre.
Police have launched an investigation but say the death is not considered suspicious at this stage.
Load more updates