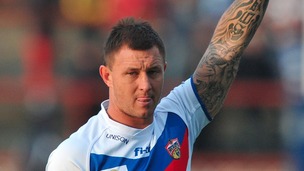 Wakefield claim to have sold key playmaker Tim Smith to Salford with immediate effect.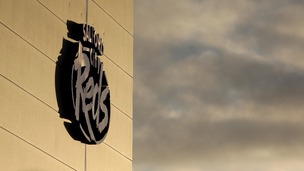 Salford have been docked two competition points for having 14 players on the pitch during their Super League win over Castleford in April.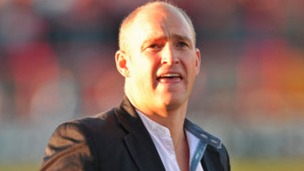 Widnes made history with a first-ever Super League win over St Helens at Langtree Park to increase the pressure on coach Nathan Brown.
Live updates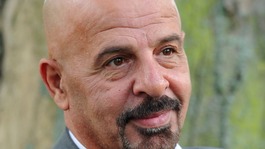 A bid to rescue ailing Stobart Super League club Salford could lie in the hands of a millionaire racehorse owner.
Read the full story
Reds given 28 days
The Chairman of Salford City Reds has released a statement about today's ruling.
Everyone is working every available hour to ensure that the on-going negotiations progress forward into an outcome that secures the future success of the Salford Rugby League Club. We appreciate what a stressful time this is for staff, players and supporters and thank you all for your patience and understanding.

What today's ruling provides is the time needed to secure the investment and we are grateful for the opportunity to do so.

One thing is foremost in our minds - Salford's rugby club must continue for the fans of today to enjoy and for the generations of fans to come.
– John Wilkinson, Chairman, Salford City Reds
Advertisement
Reds given 28 days
Salford City Reds have released a statement after the club was given 28 days to settle its debt with HMRC and two former players
Salford City Reds can confirm that the result of this morning's court hearing was a further adjournment until Monday 4th February 2013.

This additional time has been granted following careful consideration of the current position regarding new investment into the business.

All concerned parties agreed that there was a real possibility that a positive conclusion could be reached and that this would be preferable to the execution of the lodged winding up petition against Salford Football Club 1914 Ltd.
– Salford City Reds statement
Granada Sport
The short-term future of the Salford City Reds looks likely to be secured this afternoon as they seek a delay in paying its debts.
The Super League outfit are in court facing a winding up petition form HMRC over unpaid taxes and overdue wages to two former players.
The club are likely to be given an extra two weeks to come up with the money as they continue to seek investment.
We understand that a single investor, a consortium headed up by a foreign businessman, is in talks with club officials today after flying in to the country yesterday.
A decision on on the winding up petition is expected at around 1pm.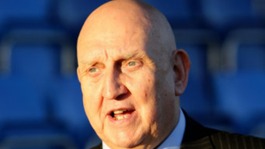 Granada Sport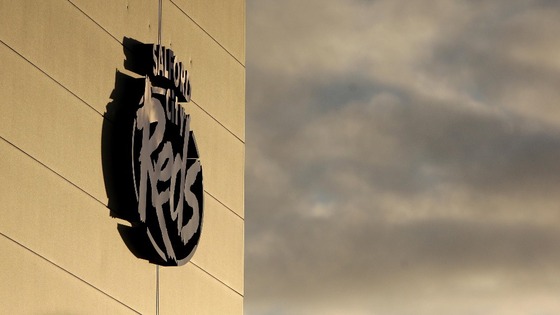 Salford City Reds have called off their festive friendly against Leigh amid continuing uncertainty over the club's future.
The City Reds, who are due in court on January 7th to face a winding-up petition, say they are unable to raise a team for the friendly, which was due to take place at the Leigh Sports Village on December 30th.
Reds coach Phil Veivers, who has been able to make just one new signing so far for Super League XVIII, said: "It's unfortunate but we had to make the right call.
"We have a few too many knocks and niggles this week and, as everybody knows we are a bit light on personnel at the moment anyway with the current situation.
Salford's bank account remains frozen and recruitment hinges on new investment in the club taking place.
The club, who are faced with a tax bill in the region of £50,000, need to find around £600,000 in the next six weeks to pay off their debts.
Advertisement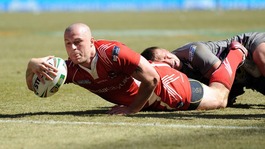 Fight to save Salford City Reds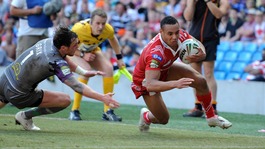 The Mayor of Salford said that the decision not to help the Super League club get its finances in order had left him with a heavy heart
Read the full story
Granada Sport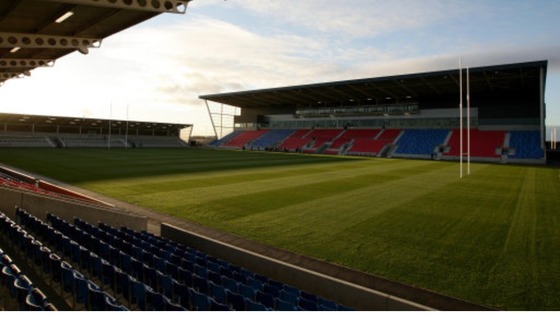 Salford City Reds rugby league club is set for a revolution to save them from going bust.
The Reds are facing a winding up order over unpaid bills and have until January to find investment.
The club is planning a bailout worth £1.5m from Salford City Council and Peel Holdings, who jointly own their stadium.
It's part of a takeover by Salford supporters, which would see John Wilkinson step down from his long term role as chairman.
The plans will be put before council officials next week.
Load more updates
Back to top