Sir Paul McCartney will return to his former Liverpool school later to give a special award to Hollywood A-list actor Woody Harrelson.
Read the full story ›
Sir Paul McCartney looks rather 'radishing' after being portrayed in vegetables for World Vegetarian Day.
Read the full story ›
Advertisement
Tickets for the much anticipated Liverpool stop of Paul McCartney's 'Out There Tour' have sold out in just a few hours.
In the first 18 months since its launch, the 'Out There' tour has been seen by almost two million people around the world. So far, this tour has seen Paul and his band perform a total of 64 shows in 12 different countries in venues of all different shapes and sizes.
It will be the first time McCartney has played in UK since 2012's special Teenage Cancer Trust show at the Royal Albert Hall.
It's always great when you get to play in your home country. It's been a little while since I've performed here so we're planning a few surprises and looking forward to playing some songs we've never played here. We've taken this tour all over the world but there's nothing quite like rocking out with your home audience. We'll see you soon."
– Paul McCartney
Tickets for Paul's European tourwent on sale this morning at 10am and due to the incredible response and first show selling out within an hour a second show in London has been added.
"Sir Paul McCartney playing a homecoming gig at Echo Arena is one of the hottest tickets in town and demand to see Liverpool's biggest legend has been spectacular. This will be the second time we have welcomed Sir Paul to our venue, his last performance here in 2011 was something special. It is a privilege to host this music icon once again and a coup for the city."
– Tim Banfield, commercial director of ACC Liverpool, home to BT Convention Centre and Echo Arena,
Paul McCartney's childhood home in Speke will go under the hammer at the famous Cavern Club today.
Read the full story ›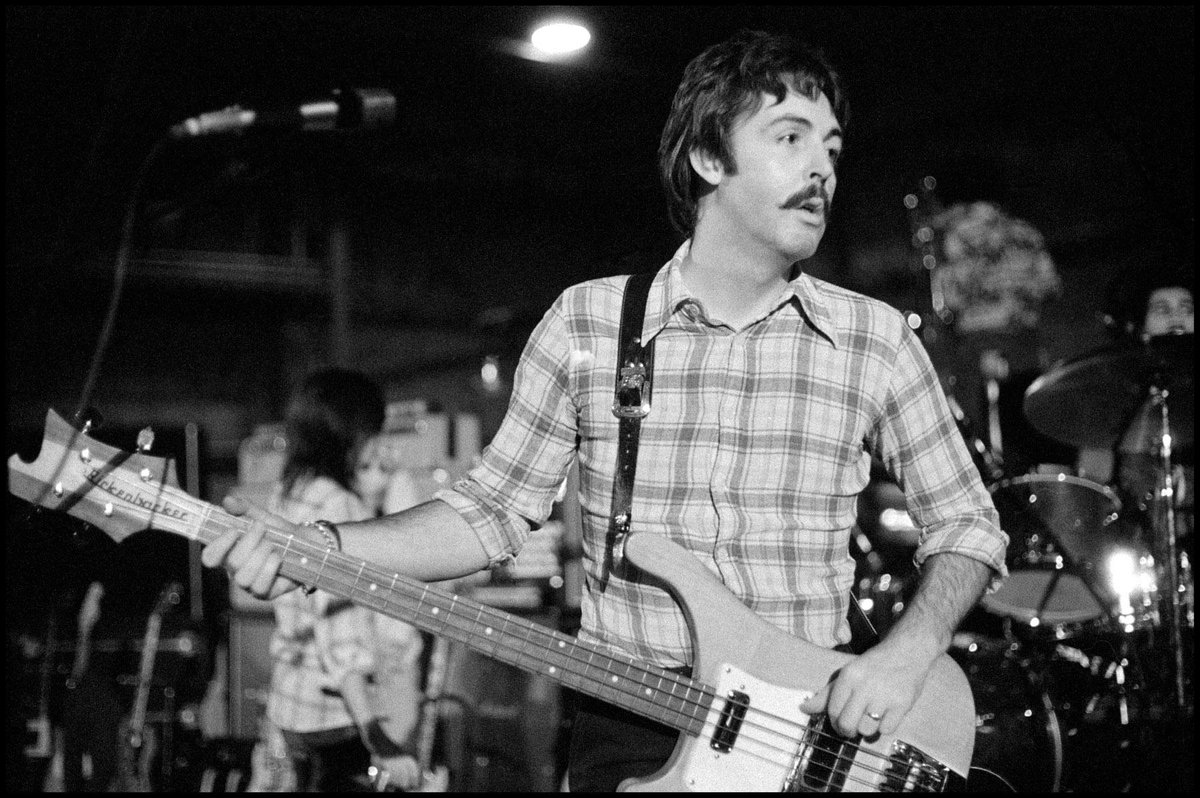 Sir Paul McCartney is urging people to have a meat free day to help reduce their carbon footprint. It comes ahead of UN Climate Summit which is taking place in New York next week. Together with politicians and others he's launched an online campaign for a 'meat free Monday'
Advertisement
Sir Paul McCartney joins up with Hollywood star Johnny Depp for his new video but fans of the Pirates Of The Caribbean actor could be forgiven for not spotting him on film.
The star has a blink-and-you'll miss him appearance as a blues musician in the video for Sir Paul's new single Early Days.
Video director Vincent Haycock says it's inspired by the Beatles' love for early American rock 'n' roll and blues. It ends with a group of musicians jamming including Depp.
He said: 'Paul's scene was incredibly fun to create. It was just him, some blues players and Johnny Depp jamming all day.'
Sir Paul resumed touring this weekend after he had been forced to take nearly two months off due to a virus that left him in hospital.
The musician - who recently turned 72 - pulled out of shows in Japan and the US due to a mystery bug after doctors ordered him to rest.
Sir Paul McCartney was back on stage last night after recovering from a virus which left him hospitalised in Tokyo.
The former Beatle performed in Albany, New York, after a two-month recuperation.
He later tweeted that it was an "incredible night".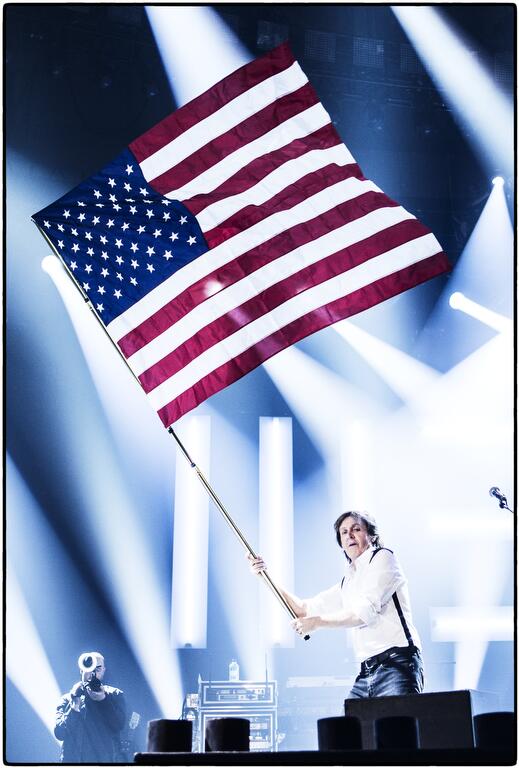 Sir Paul McCartney has apologised for "letting my fans down" after cancelling his tour of Japan because of illness.
The former Beatle cancelled one show after falling ill with a virus last week but has now cancelled the whole tour.
A statement on his website said "Doctors have ordered Paul complete rest and he has been doing all he can to get better. Paul has only ever had to reschedule a handful of shows in his entire career and is so upset about this situation, he hates to let people down."
It said McCartney had wanted to perform "against doctors orders" but was convinced not to.
He said: "Thank you so much for your kind messages of support. I'm so very touched. Unfortunately my condition has not improved overnight. I was really hoping that I'd be feeling better today. I'm so disappointed and sorry to be letting my fans down."
Liverpool FC footballer Luis Suarez has spoken to Sir Paul McCartney ahead of the former Beatle's gig in Uruguay.
Suarez, who is from Uruguay, asked McCartney about his music, education and culture.
The Beatles legend will perform later in front of a crowd of around 50,000 in Montevideo.
Load more updates